For the centennial celebration of the accounting profession, the Philippine Institute of Certified Public Accountants (PICPA) in collaboration with the Professional Regulatory Board of Accountancy and the sectoral organizations of accountancy lined up several activities for the week-long celebration.
Participating organizations were ACPAPP (Association of Certified Public Accountants in Public Practice), ACPACI (Association of CPAs in Commerce and Industry), nACPAE (National Association of CPAS in Education), and GACPA (Government Association of Certified Public Accountants).
With the theme "Celebrating the Past, Transforming the Present, Shaping the Future" the week-long celebration started with activities that promote environment protection and sustainable development.
ACPACI jumpstarted it with volunteers who trooped to the Manila Bay area for the Manila Bay Clean Up activity.
A tree-planting was also held at the La Mesa Watershed.
Mangrove planting was also conducted in Naga City, Cebu with nACPAE and PICPA Cebu Chapter as lead organization.
In the city of Koronadal, the tree planting activity was spearheaded by nACPAE, PICPA-Davao, PICPA-South Cotabato, and Notre Dame of Marbel University.
Seminars were also conducted to update accountants and stakeholders on the developments and trends in the profession.
A View of the Accountancy Profession: Now and Beyond seminar was held at San Beda University.
A tax clinic for micro-enterprises was held in Baguio while a webinar on the Future of BOA and the Philippine Accountancy Profession was conducted.
The activities for the centenary celebration also benefitted students.
Accounting books were donated to JPIANs of PUP San Pedro, Laguna.
Books and tools to accountancy schools were likewise donated with PICPA Luzon GAO as lead organization. An accounting quiz bee and a search for outstanding accounting students were done as highlights of the celebration.
Project Libro in Olango was also mounted that benefitted the Nemesio-Epifania Taneo
Memorial High School in Tinglo, Olango Island.
As a way of giving back, PICPA and the sectoral organizations conducted a feeding program that benefitted the abandoned elderly.
Love gifts were distributed to elderly CPAs and an Outreach Program for the Elderly was undertaken at the Home for the Aged in Quezon City.
As a culminating activity, 100 Most Notable CPAs in the accountancy profession were recognized in a gala ceremony at the Manila Hotel.
The awardees are worthy of emulation.
They have contributed to the advancement of the profession and in nation-building.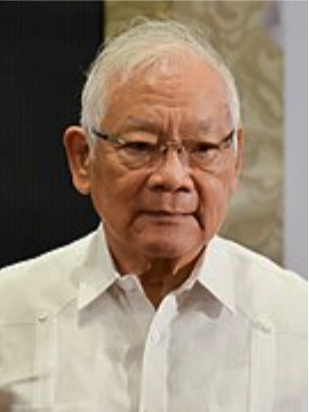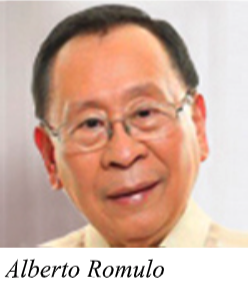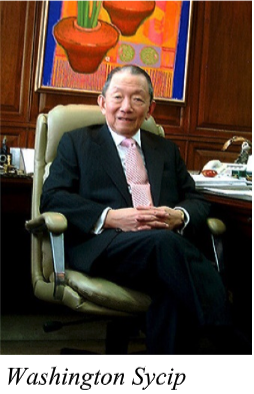 The awardees are Marilene C. Acosta, Antonio P. Acyatan, Estelita C. Aguirre, Manuel S. Alba, Carlos R. Alindada, Froilan G. Ampil, Emilio B. Aquino, Jose G. Araullo, Pio D. Baconga, Benedicta Du. Balabad, David L. Balangue, Pascasio S. Banaria Sr., Jaime J. Bautista, Rosario S. Bernaldo, Emilia T. Boncodin, Alexander B. Cabrera, Ma. Elenita B. Cabrera, Guillermo N. Carague, Luzvi P. Chatto, Gloria L. Tan Climaco, J. Carlitos G. Cruz, Leonardo D. Cuaresma Jr., Joaquin R. Cunanan, Herminio V. Dagohoy, Francisco T. Dalupan, Eduardo B. De Guia, Ramon V. Del Rosario, Corazon S. De La Paz-Bernardo, Luis C. Diaz, Jose W. Diokno, Cecilio Dizon, Baltazar N. Endriga, Salvador M. Enriquez Jr., Maria Victoria C. Espano, Basilio M. Estanislao, Vicente F. Fabella, Celso D. Gangan, Aurora D. Geotina-Garcia, Belen E. Gutierrez, Kim S. Jacinto-Henares, Antonieta Fortuna Ibe, Jerry S. Isla, William W. Larkin, Jaime C. Laya, Ester F. Ledesma, Mariano M. Lerin, Gregorio S. Licaros, Jeffrey C. Lim, Roque A. Lim, Tomasa H. Lipana, Luis C. Liwanag II, Judith V Lopez, Ma. Concepcion Y. Lupisan, Conchita L. Manabat, Roberto G. Manabat, Mario T. Mananghaya, Eugene B. Mateo, Leonardo T. Matignas Jr., Felipe M. Medalla, Rufo R. Mendoza, Heidi M. LLoce-Mendoza, Gregorio S. Navarro, Rizalino S. Navarro, Cirilo P. Noel, Felipe B. Ollada, Roberto V. Ongpin, Raul C. Pagdanganan, Erlinda C. Pefianco, Gilda E. Pico, Hermogenes P. Pobre, Cleotilde G. Protomartir, Benjamin R. Punongbayan, Cesar Antonio V. Purisima, June Cheryl C. Revilla, Eugenio R. Reyes, Alicia LL. Reyes, Alberto G. Romulo, Antonio M. Sanchez, Petronilo S. Santos, Jose T. Sio, Lucito L. Sioson, Josefe C. Sorrera-Ty, Washington Z. Sycip, Protacio T. Tacandong, Maria Gracia P. Tan, Nestor V. Tan, Wilson P. Tan, Joel L. Tan-Torres, Joaquin P. Tolentino, Jose Torres, Guillermo E. Torres Sr., Artemio R. Tulio, Arnel Onesimo Uy, Carlos J. Valdes, Carlota P. Valenzuela, Conrado T. Valix, Alfredo M. Velayo, Ma. Violeta V. Vicente, Eduardo M. Villanueva, and Manuel B. Villar Jr.