Sends open letter to United States Pres. Joe Biden on red tagging in the Philippines
The Federation of Free Workers (FFW) has urged the government to expand worker benefits to include non-wage benefits.
Saying that non-wage benefits will have a positive impact on the lives of Filipino workers, the group also welcomed the recent distribution of some of these non-wage benefits by President Ferdinand Marcos Jr.
FFW Vice President Jun Mendoza said, "I wish the President included packages like a moratorium on payment of housing loans with the Pag-IBIG Fund and other loans with SSS or GSIS as well as free parking in export processing zones and other government properties as they well augment the take-home pay of the workers."
"The indefinite freezing of retrenchment of Duty-Free workers and of employees in other government-owned and controlled corporations would have eased the insecurity of our workers," added Mendoza who is also President of the Vishay Employees Union-FFW
FFW said a more comprehensive package of non-wage benefits is necessary to address the economic challenges faced by the country's workforce.
Additionally, the labor group called for a nationwide wage increase to ensure that workers can meet their basic needs and maintain a decent standard of living.
FFW supports the P750-a-day wage increase invoked in the Makabayan Bill or, at the very least, the TUCP Party-List's P150 wage recovery bills for workers nationwide, which is supported by Senator Zubiri.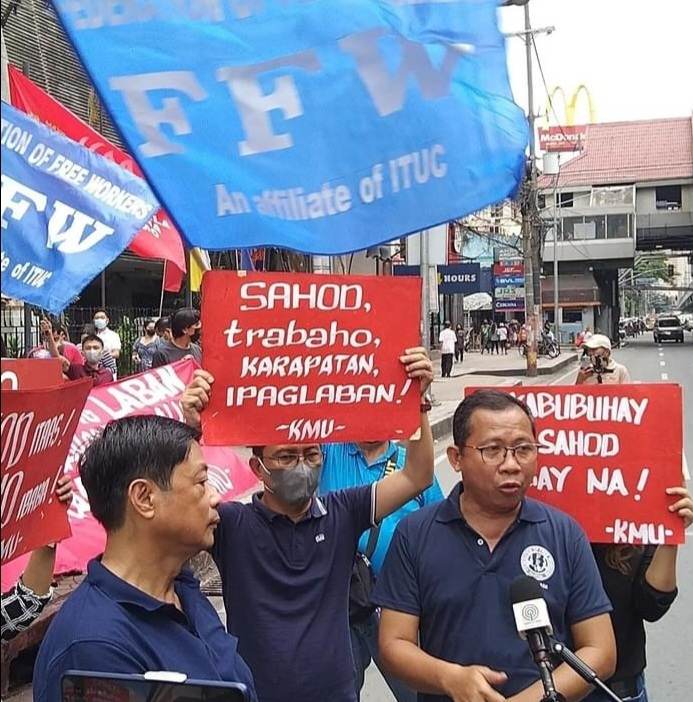 The labor group stressed that despite numerous attempts to meet with Pres. Marcos to discuss wages, jobs, and workers' rights, the President still had to address these critical issues and concerns.
FFW expresseed disappointment in what they called as "the President's apparent unwillingness to engage in dialogue on his wage policy for the government."
"We urge President Marcos to prioritize a meeting with trade union leaders to better understand the challenges faced by workers and address their needs in a comprehensive and meaningful way. We remain hopeful that the President will honor his commitment to protecting the rights and welfare of Filipino workers, including fair wages, the right to organize, and expanded non-wage benefits," the FFW said.
LETTER TO BIDEN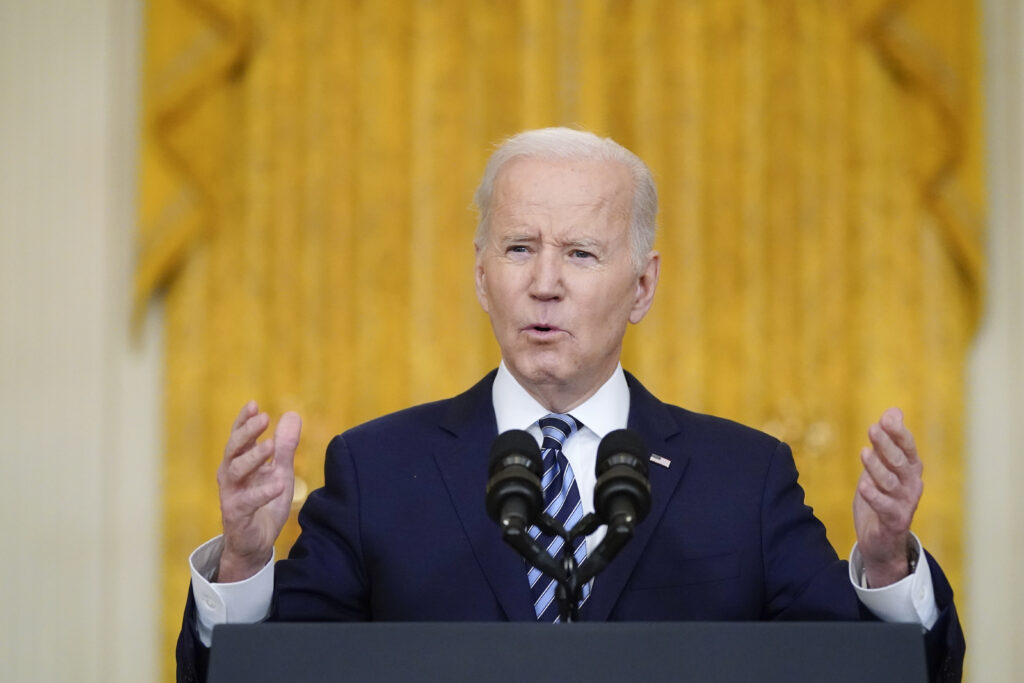 Meanwhile, various labor groups sent an open letter to United States President Joe Biden clarifying what they said as a "misleading report that there is no red tagging under the Marcos administration.
The open letter was signed by the Council of Global Unions–Pilipinas, composed of major labor centers Federation of Free Workers (FFW), Kilusang Mayo Uno (KMU) and Sentro ng mga Nagkakaisa at Progresibong Manggagawa (SENTRO), and Nagkaisa Labor Coalition.
Pres. Marcos left for Washington D.C. yesterday to begin a four-day official state visit to the United States.
The labor groups requested Biden to support freedom of association and "worker-centered" relations between the US and the Philippines, particularly in addressing the case of labor union leader Alex Dolorosa.
Dolorosa, a paralegal officer of the Business Process Outsourcing Industry Employees Network (BIEN), was stabbed to death by unknown assailants, after being subjected to three instances of surveillance and harassment in 2021 and 2022.
Even after the paralegal officer's murder, the labor groups stressed that some personalities identified with the National Task Force to End Local Communist Armed Conflict (NTF-ELCAC) continued to red-tag Dolorosa.
In their letter, the Council of Global Unions–Pilipinas asserted that "red tagging in the Philippines continue under Pres. Marcos."
They added that no less than Education Secretary and Vice-President Sara Duterte "red-tagged the Alliance of Concerned Teachers (ACT) through the Department of Education (DepEd) Facebook postings in March, in relation to the announced strike by transport groups."
"In April, the DepEd and the NTF-ELCAC, in a joint press conference, linked the ACT and its leaders to armed revolution," the Council of Global Unions–Pilipinas said.
Addressing Biden, they elaborated: "The act of red-tagging, which involves labeling individuals or organizations as communists or terrorists, has led to violence, harassment, and the suppression of dissenting voices in the Philippines. In many cases, red-tagging is the prelude to trade union killings. The recent case of Alex Dolorosa, who was red-tagged and killed, serves as a chilling example of the consequences of this dangerous practice."
Then labor groups hoped that Biden's meeting with Marcos will help in getting justice for Dolorosa and other victims of extrajudicial killings, as well as promote measures that would prevent further violence against those red-tagged.