The Thailand Open Figure Skating Trophy 2023 was held from May 1-4 in Bangkok, Thailand.
The competition took place following the 2023 Bangkok Coaches seminar, where six coaches from SM Skating received training and development from Apr. 26-29.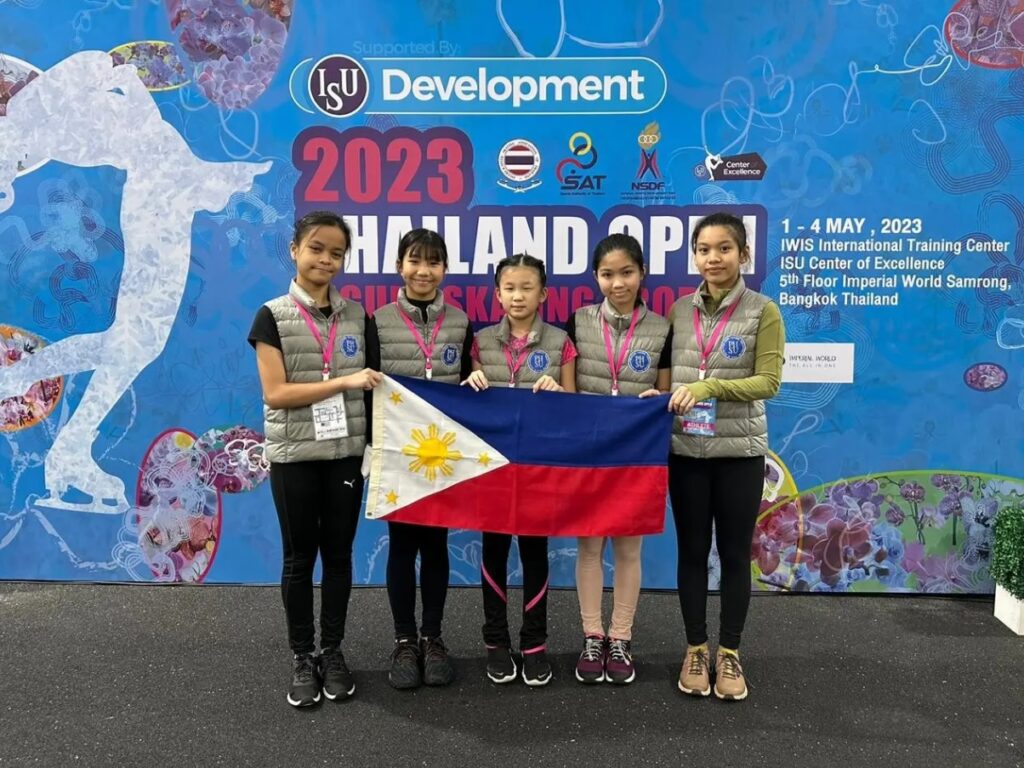 Five representatives from SM Skating participated in the competition, with two skaters in the Intermediate Novice category and two skaters in the Basic Novice category.
In the Intermediate Novice category, Amaya Lagmay placed 29th out of 31 participants, while Celine Tansipek secured an impressive 6th place out of 31 participants.
In the Basic Novice category, Shaelynn Bolos placed 23rd out of 27 participants, while Guiliana Dinopol placed 18th out of 27 participants.
In the Pre-Novice category, Dawn Gothong represented the Philippines and won a silver medal, making her the only Filipina to achieve a medal win in the competition.
Congratulations to Dawn Gothong for her outstanding performance.
Overall, the SM Skating representatives gained valuable experience and showcased their talents in an international competition.