Erceflora Kiddie helps boost immunity for kids to have a "Todo Tatag" summer
School is out, so now the kids can get some time off from all their usual routines, right?
Unfortunately, the more kids are free to play and relax over the break, the harder it is for parents to keep their kids' health on track.
It's key for families to be in "Todo Tatag" shape to enjoy a worry-free summer, and it all starts in the gut. 
While there are many ways that lead to a healthy body, 70% of the body's immunity comes from the gut.
In fact, scientific studies often refer to the gut as the body's "second brain" as it uses the same chemical signals that alert the brain when something is wrong. 
"Our gut is home to trillions of bacteria and microbes that not just digest food and absorb nutrients, but also are in direct contact with nerve and immune cells, greatly influencing one's mood, behavior, and of course, overall health," said J Ann Mirasol from the makers of Erceflora Kiddie.
To make it easy for parents to protect their kids' gut health, Erceflora Kiddie recently mounted the Todo Tatag Playground that taught three key concepts in strengthening one's immunity:
A healthy gut helps absorb the most nutrients
The food we eat greatly affects the diversity of bacteria in the gut, so it's important to eat the right kinds of food to boost immunity.
To help maximize what we get from our food, probiotics, like Erceflora Kiddie, help our gut's digestion by converting the nutrients from our food into simpler forms that are easier to digest.
This allows our bodies to better absorb the necessary proteins, vitamins, and nutrients needed to improve our gut health.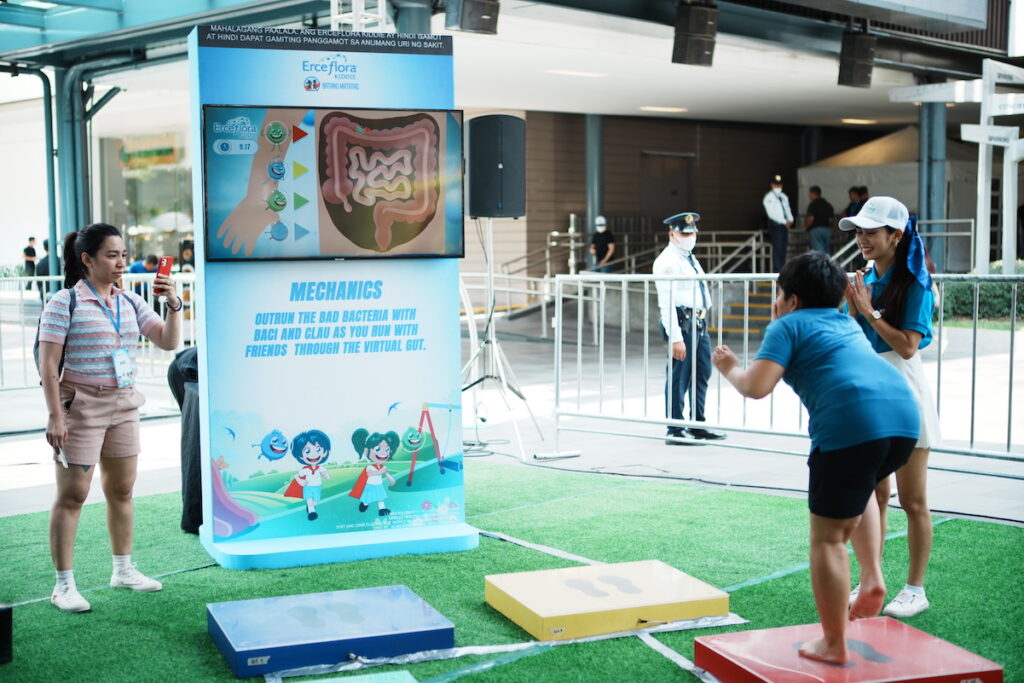 A healthy gut helps protect the body from bad bacteria
Not all bacteria are bad bacteria, but bad bacteria cause many disorders in the body. This commonly comes in the form of belly aches and diarrhea, so it's important to have a good balance of good and bad bacteria in the gut.
An easy way to bring balance to the gut is through the active component of Erceflora Kiddie, bacillus clausii.
This good bacteria multiplies when it reaches the gut which inhibits and replaces the bad bacteria in it, allowing your body to recover from the cause of the gut disorder.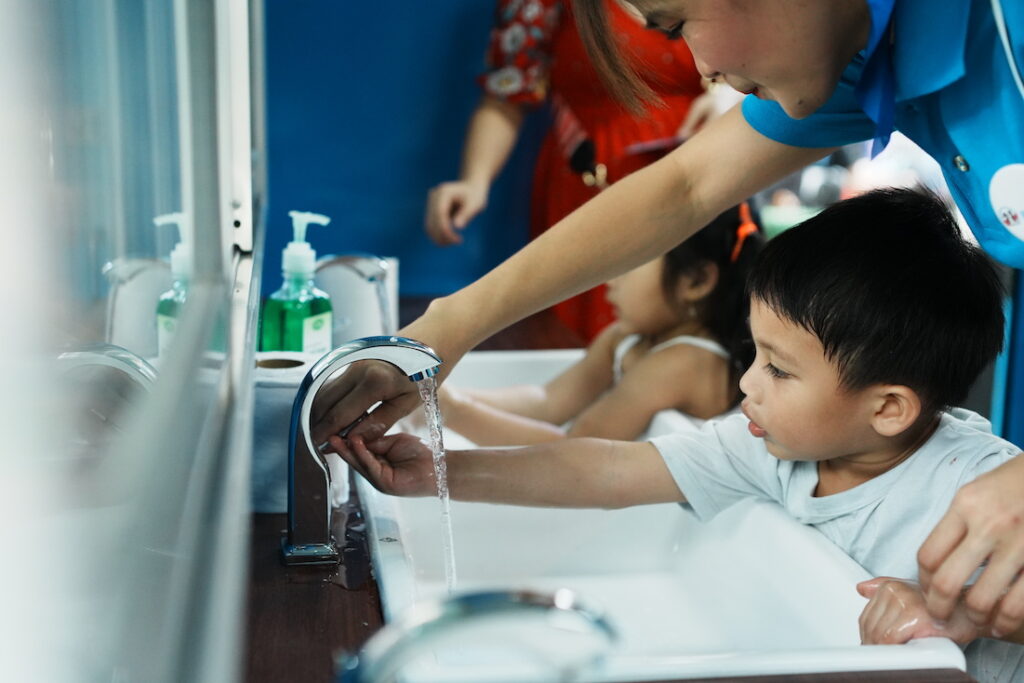 A healthy gut improves the overall health of the body
Our body is constantly exposed to possible causes of sickness and disorders, and building strong immunity can be a challenge.
Handwashing is now known as the body's first line of defense by lowering the risk of germs entering the body through our hands, but so many other things can affect our intestinal well-being – travel, stress, and even other medications.
To protect the gut from these factors, probiotics enhance the immune system by replenishing any good bacteria that your body might have lost.
The replenished good bacteria then supports the integrity of the wall of our gut preventing the spread of toxins throughout the body.
According to Mirasol, "When it comes to health, gut health isn't always the first thing that comes to mind for most parents. However, with the gut playing a large role in the whole body's immune system, it is key to make sure that kids stay on track with their health no matter what season it is."
Protecting kids' gut health may seem like a big task but Erceflora Kiddie is here to help parents on their journey to building a healthy household.
Erceflora Kiddie is a probiotic drink that helps balance the gut by allowing it to better absorb nutrients while resisting harmful bacteria which helps prevent kids from getting an upset stomach.
Since Erceflora Kiddie is tasteless and odorless, it's easy for kids to take it on its own or mix it with any kind of food or drink without much fuss.
This season, parents can also help more families and more children live a healthier life.
When you buy Erceflora Kiddie, a portion of the sale will support Batang Matatag—a movement initiated by Save the Children Philippines and Erceflora Kiddie to improve the overall health and nutrition of children in school.