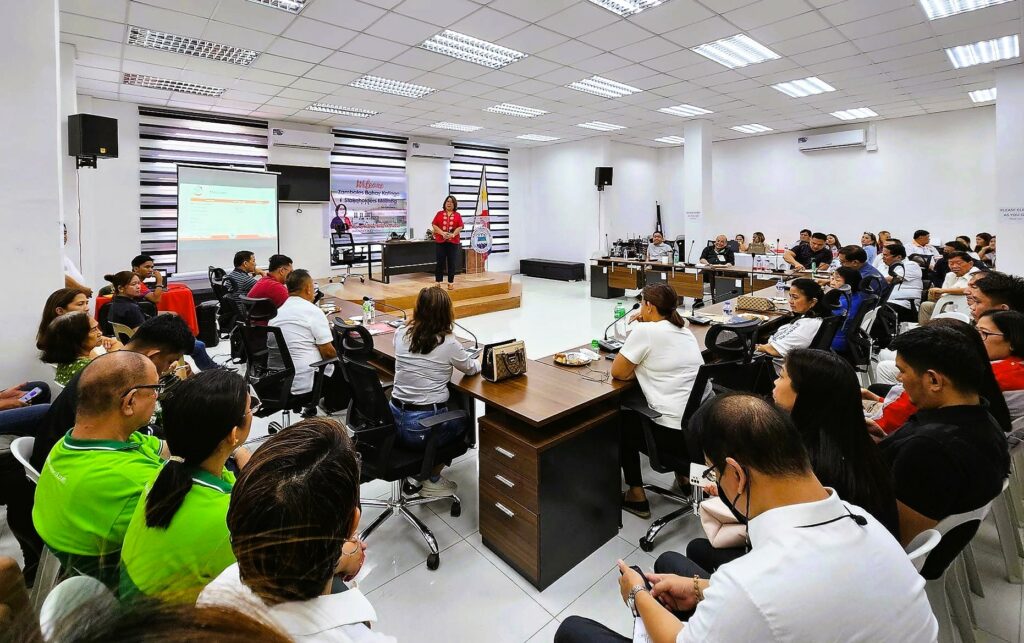 Seeking to establish a safe haven for abused children in Zambales, Congresswoman Doris "Nanay Bing" Maniquiz is now winning over community support for the "Zambales Bahay Kalinga," a pet project that she has filed as a bill in the House of Representatives in March.
The Zambales solon met with various stakeholders in both the public and private sectors here last week to drive home the need for a shelter for sexually abused children, and pleaded for backing for the proposed multi-million facility.
Among those present in the meeting to express support were Vice Governor Jacqueline Rose Khonghun, Zambales Mayors League president Jeffrey Khonghun and all 13 municipal mayors of Zambales, Family Court Presiding Judge Maribel Mariano-Beltran of the Regional Trail Court in Iba, lawyer Jomari Nacin of the Provincial Prosecutor's Office, and representatives from the local business community.
"This dream project won't materialize without the support of the stakeholders in Zambales, which is why I knock on the hearts of public officials and local investors, as well as ordinary concerned citizens, to help us put up the center," Nanay Bing said.
"Either we give these abused children a safe place for them to grow up normally and find their place in the society, or we give up on them and let them carry the scarring all their lives," she added.
According to current provincial data, Zambales has a total of 137 cases of incestuous rape, which also makes for a high local incidence of child sexual violence, officials said.
A national baseline study on violence against children in the Philippines conducted by the United Nations Children's Fund (Unicef) in 2015 showed a 13.7% prevalence of overall sexual violence in the home; 7.1% prevalence in the workplace; 5.3% in the school; 7.8% in the community; and 14.1% during dating.
The onset of the Covid-19 pandemic also saw an unsettling rise in child sex abuse, which included forcing children to perform live sex shows for pedophiles online, authorities said. A recent study by Unicef and Save the Children Fund estimates that around one in five Filipino children are now at risk of sexual exploitation.
Maniquiz said the Zambales Bahay Kalinga is expected to house sexually abused children and provide for their housing, care, counselling, as well as special education.
A proposed multi-pointed star design for the facility would allow for the set-up of venues for such activities, Maniquiz said.
Prior to this, Nanay Bing has also presented the proposal to local government executives in last month's meeting of the League of Municipalities of the Philippines-Zambales Chapter, and in a one-on-one with Gov. Hermogenes Ebdane Jr.
"I am so happy that I received only encouragement from my fellow public servants," Maniquiz said.
"I didn't have to repeat myself, and especially Governor Ebdane, he readily gave his blessings and assured me of his full support," she added.
Nanay Bing said that with the support from local executives and the business sector, she expects the start of construction for the Bahay Kalinga next year.
She added that Gov. Ebdane has promised to have the project included in next year's budget and also committed personnel to run the program.