As consumers have become more conscious of their health and well-being, they prefer products with fresher and healthier ingredients.
This shift in consumer behavior has led to the boom of plant-based products, including plant-based beverages such as plant-based milk alternatives known as mylk.
To keep up with the growing demand for plant-based drinks, food and beverage (F&B) manufacturers need cutting-edge information and technology in coming up with innovative plant-based beverages that will respond to the needs of discerning consumers.
Helping F&B brands make an impact in the fast-growing plant-based category, Tetra Pak, a world-leading food processing and packaging solutions company, held a webinar entitled "From Milk to MYLK: Unlocking Plant-based Opportunities." The event was attended by over 150 individuals from Malaysia, Singapore, Philippines, and Indonesia.
Providing webinar participants with a comprehensive background on the topic, Tetra Pak Marketing Director of Malaysia, Singapore, Philippines, Indonesia (MSPI) John Jose opened the webinar with the market outlook for MSPI. Jose shared some information related to how plant-based products are received in the region.
"This plant-based boom is happening across food categories as you know. The main driver across markets for plant-based products is the Health and Wellbeing trend.  All Experiences characterized by the need to experience new taste and texture, and Sustainability trend towards animal welfare and carbon and water footprint reduction, are also strong contributing factors," said Jose. 
"There are plenty of opportunities to get into this plant-based space, but we need to know where our market is at so we don't act too late or too soon," he added.
For F&B manufacturers interested in starting a plant-based line, Hemang Dholakia, Tetra Pak Center Of Expertise manager shared an overview processing solutions that are required to be set-up, including Tetra Pak's extraction system for Soya, downstream processing, and flexible line solution for grain/ bean beverages.
Those who are in the dairy business seeking to explore plant-based opportunities also learned from the presentation of Tetra Pak Senior Upgrade Sales Support Tatang Ruhendi.
Using the example of oat drinks productions, Tatang discussed how to convert an existing UHT milk line to be able to produce oat milk.
In summary, Jose emphasized that as a global processing and packaging company, Tetra Pak is equipped to help F&B manufacturers succeed in the plant-based category.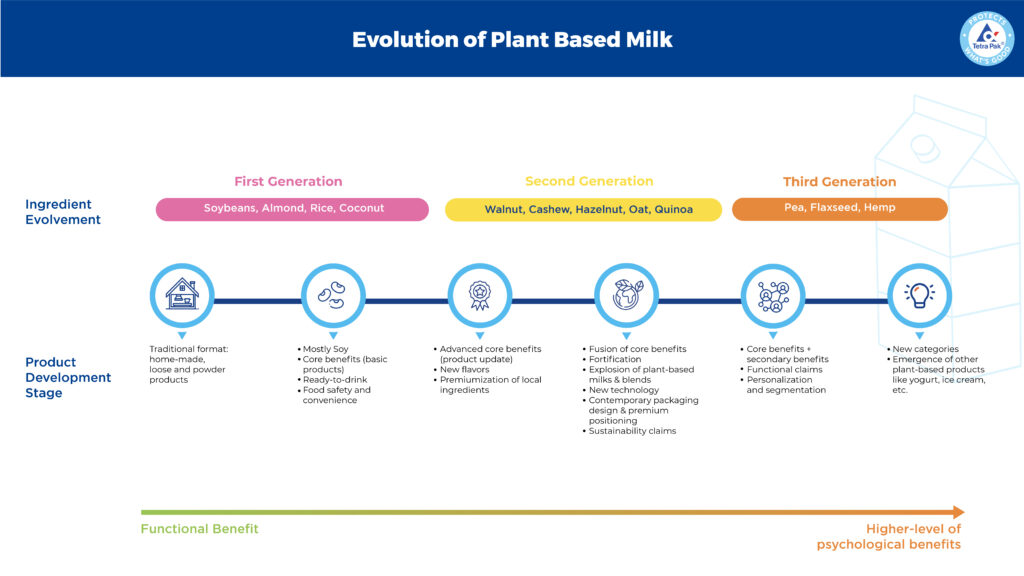 "At Tetra Pak, we have Marketing Services that can help you at any point of your plant-based product journey. We have Product Development Centers where we can help you to translate ideas into actual formulated samples. We can even support you through our partners in the collection and recycling of your Used Beverage Carton to complete your sustainability story on your sustainable plant-based product," said Jose.
Jose also encouraged participants to co-create with Tetra Pak through its Plant Alchemy Program, which offers marketing services that will help companies capitalize on the immense potential of the plant-based market.
Learn more about Tetra Pak's solutions for plant-based beverages at https://www.tetrapak.com/en-id/campaigns/unlocking-plant-based-opportunities.