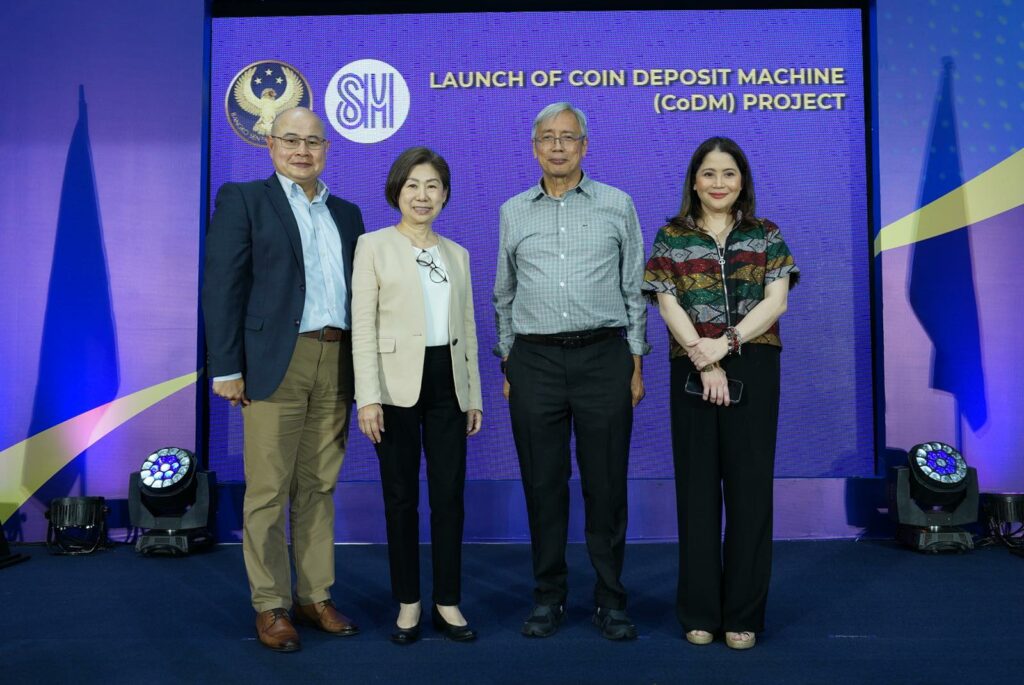 In a bid to improve coin circulation in the Philippines, the Bangko Sentral ng Pilipinas (BSP) and SM Store deployed the first of Coin Deposit Machines (CoDMs) at the SM Store in SM Mall of Asia, yesterday, June 20, 2023.
This is the first of 18 coin machines that will be available at the SM Stores and SM Supermarkets.
The BSP-initiated project aims to boost its Coin Recirculation Program and to promote financial inclusion and digitalization.
With these machines, SM shoppers can now conveniently deposit their coins and credit the corresponding value to their e-wallets, or convert them to vouchers redeemable at SM Store outlets.
"Most of the time, we put our loose change in our wallets, in piggy banks, inside drawers, or worse, used as a washer or thrown away. It is time that we realize that coins are as equally important as our bills and the money we have in our bank accounts and e-wallets. It is our hope that as one SM family, we can help address the looming coin issues in the country by using these CoDMs deployed in our malls," said SM Retail Vice President for Treasury Jeffrey Ang.
According to the BSP, there were 11.1 billion pieces of coins in circulation since December 2005, 6.7 billion pieces of which were low-denomination coins.
This brought coins per capita to 121, way above the Association of Southeast Asian Nations (ASEAN) standard of 50 pieces.
However, the demand remains unfilled in many parts of the country because coins are not being recirculated, or used regularly by the public. 
"Hopefully, this will help solve the artificial coin shortage commonly experienced in the provinces. More enhancements are also expected as we roll out this game-changing project. With the support of our partners and stakeholders, the BSP is optimistic that this initiative will significantly reinforce coin circulation in the country for the benefit of the Filipino people," said BSP Governor Felipe Medalla.
Last year, the BSP signed a Memorandum of Agreement (MOA) with SM and other retailers for the deployment of CoDMs in their malls.
This move signaled the start of installing initial 25 coin deposit machines in Metro Manila and nearby provinces.
This is not the first time that SM has partnered with the BSP.
In 2022, SM launched its cashless malling initiative that helped boost digital transactions and further drive financial inclusion in the country.
The program allowed consumers to shop at SM malls and pay through QR Ph, the country's QR code standard.
To know more about how SM Store makes shopping more convenient for Filipinos, visit https://smstore.com/ or follow https://www.facebook.com/TheSMStore/