A museum adventure unlike anything else
SM Mall of Asia has partnered with the National Museum of the Philippines to create an Augmented Reality (AR) exhibit of prominent Filipino artworks to be displayed within the MOA Complex, titled "ARt in MOA".
This is the first partnership of its kind for both parties, as the two brands come together to bring a unique experience to all of SM Mall of Asia's customers, both local and foreign.
Both parties signed the Memorandum of Agreement at the National Museum of the Philippines on June 9, 2023 to formalize their partnership.
The National Museum was represented by Director-General Jeremy Barns and Deputy Director-General for Museums Jorell Legaspi, while SM Mall of Asia was represented by Senior Assistant Vice President of Mall Operations, Perkin O. So and Assistant Vice President for Marketing, Krisel Raymundo-Ramilo.
In his remarks during the signing, Deputy Director Legaspi stated that "[The National Museum looks] forward to… making other programs with SM that will be beneficial for both organizations … because our role to the Filipino people is to provide enjoyment, entertainment, and… access to our wonderful collection of fine arts and other cultural assets." Mr. So also remarked that "[SM is] truly honored to be partnering with our friends from the National Museum of the Philippines. We're truly excited to be able to become a venue to enrich the lives of our customers on a day to day basis. We're excited that the public will be able to experience these creations by the masters in our mall… Hopefully, we can make the public feel the importance and beauty of Philippine art."
The exhibit will run from June to August 2023, featuring a pop-up installation in Level 2 of the Main Mall, as well as QR codes placed around the MOA Complex, namely in MOA, MOA Square, and S Maison.
Through scanning the QR codes, mall-goers will be able to see an image of a particular artwork from a selection of pieces curated by the Fine Arts division of the National Museum of the Philippines.
The concept of the digital exhibit makes use of the convenience of technology. Given the limited reach of Philippine artistic institutions in terms of audience, the objective of the project is to bring Filipino masterpieces to a wider audience via digitization.
Through this effort to increase accessibility, SM Mall of Asia intends for the general public to better appreciate the rich and vibrant history of the country's artworks and artists, and drive them to visit the National Museum itself to experience their entire collection.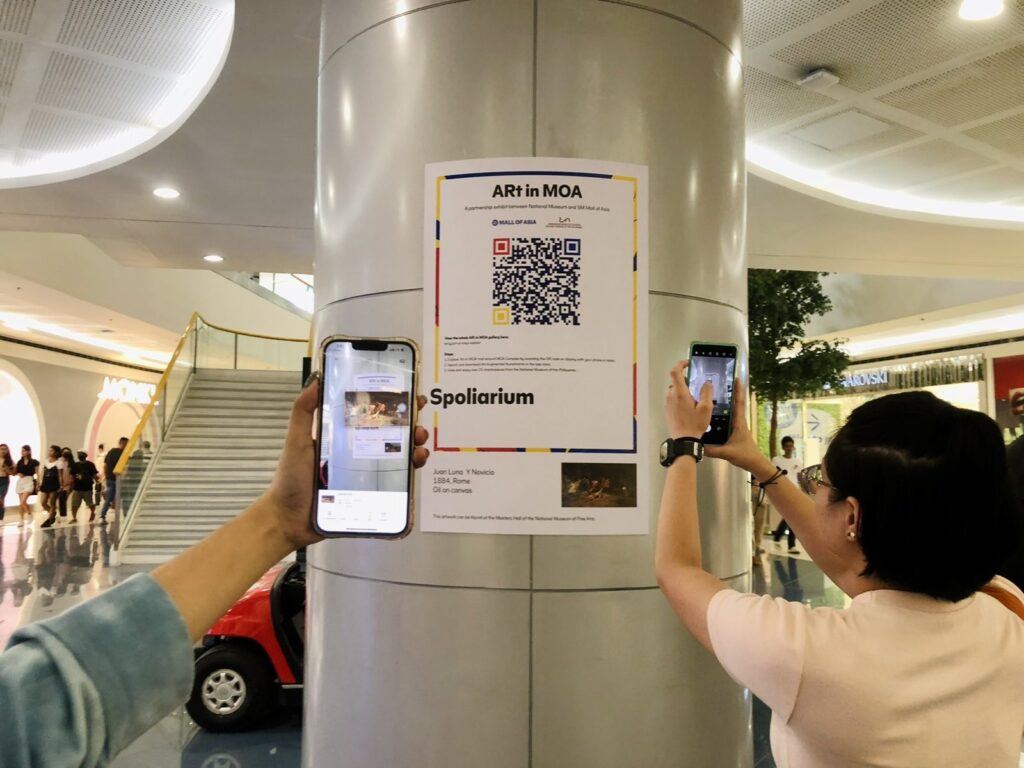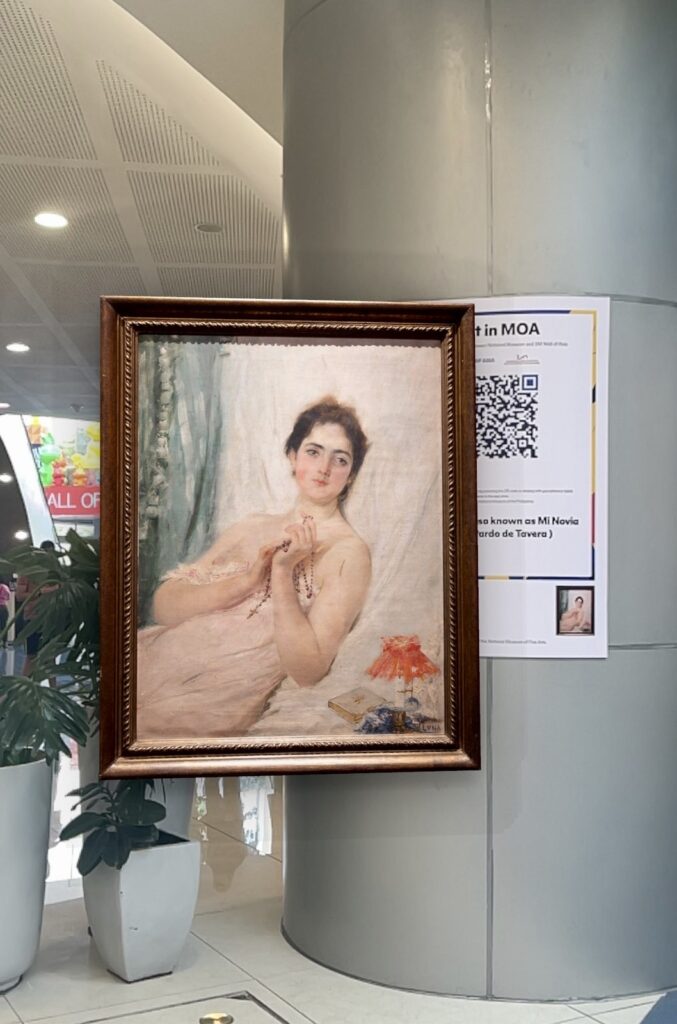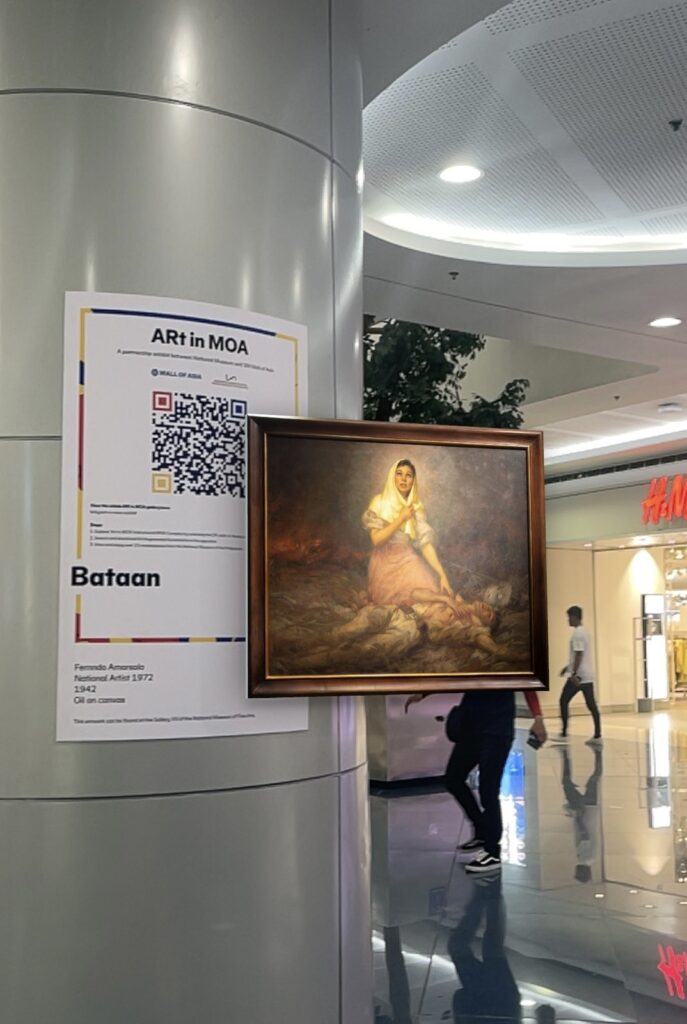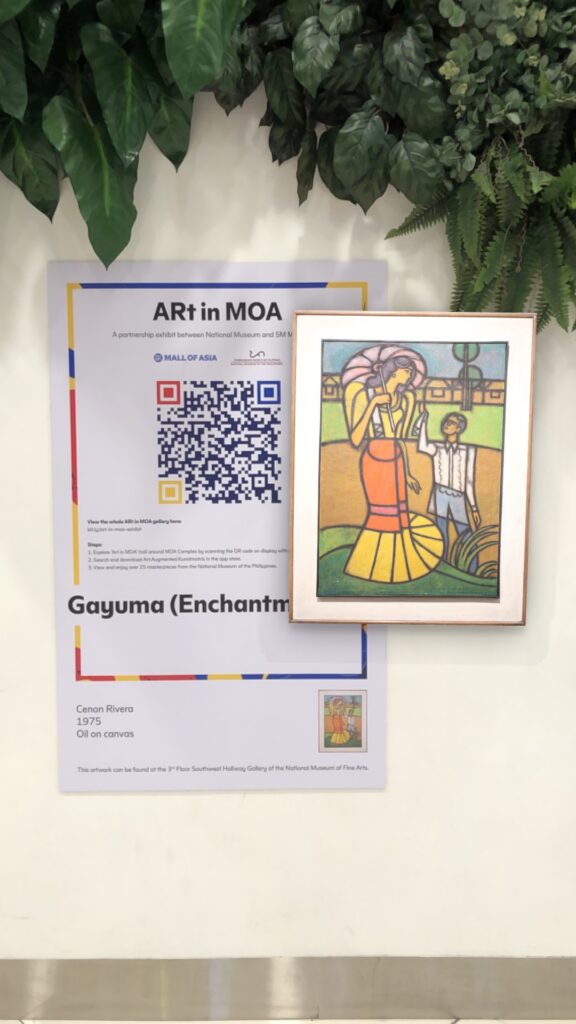 Featuring the work of many revered Filipino artists, such as Félix Resurrección Hidalgo, Juan Luna, Fernando Amorsolo, Ang Kiukok, and Guillermo Tolentino, "ARt in MOA" is a one-of-a-kind initiative that seeks to strengthen the connection between Filipinos and their heritage.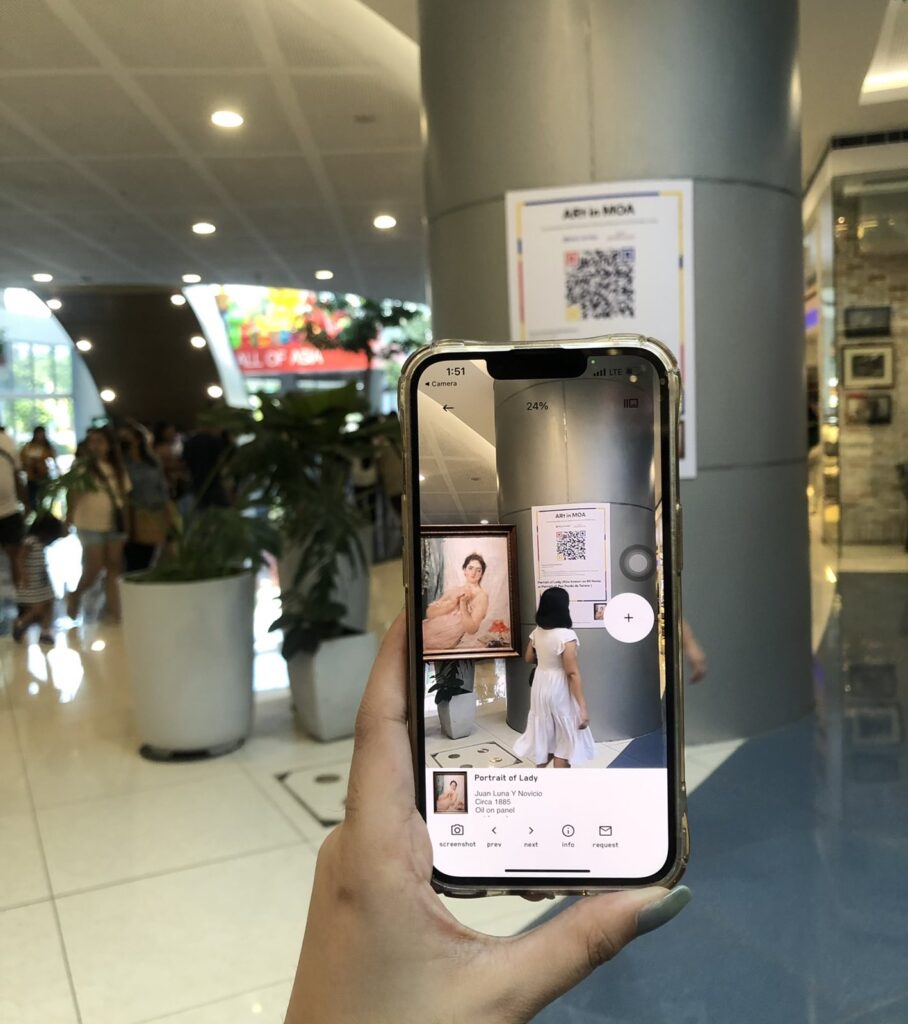 With such famous masterpieces available through the simple touch of one's mobile device, SM Mall of Asia and the National Museum of the Philippines are one in promoting Filipino art and art appreciation for