A renovated Canlalay Barangay Health Station was turned over last June 15 by SM Foundation's Health & Medical Programs Executive Director Connie Angeles. 
The health center, damaged by Typhoon Paeng in 2022 services the health needs of the 7 districts /zones of Canlalay with a total population of 20,925.
With the repair and rehabilitation, the health center is now more conducive and functional to dispense its services.
Among the services/programs available at the center are National Immunization Program, Tuberculosis Program, Maternal and Child Healthcare, Dental care Sanitation, Nutrition Program, Family Planning Program, and Program to Promote Health. 
Work done in the center included repair of roofing, ceiling and flooring; repainting of walls; rehabilitation of comfort room; installation of main signage and signages inside the center; installation of glass doors to replace termite-infected doors; provision of a breastfeeding area; and donation of medical equipment needed for emergency interventions, refrigerator to store temperature-sensitive vaccines, television set, filing cabinets, tables and chairs.
Aside from the improvement of the overall look and functionality of the center, an inverter type of air-conditioning unit and LED lights were installed to ensure sustainability.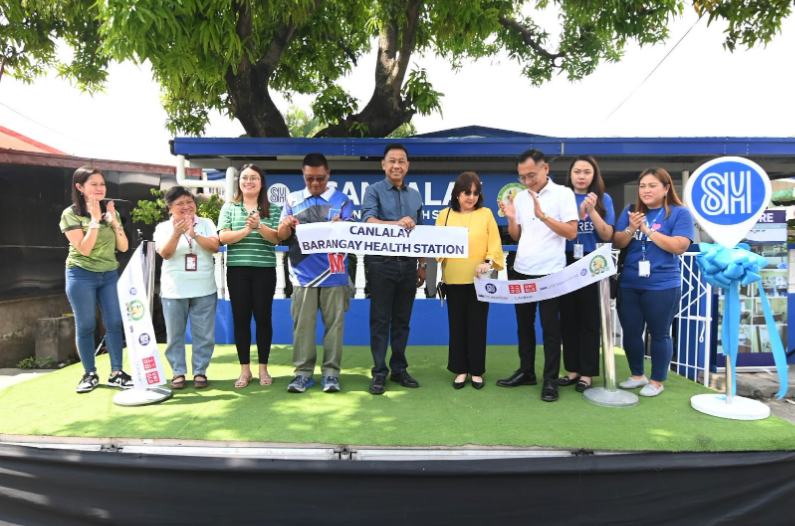 Among those present at the turnover ceremony were SM Foundation Executive Director for Health and Wellness Connie Angeles; Senior Project Manager Albert Uy; SMIC AVP for Corporate Affairs and Sustainability Victor Persius Chan; and representatives from SM City Santa Rosa led by Gizelle Garcia, Asst. Mall Manager of SM Sta Rosa & Catherine Omarali South Luzon Group PR Manager.
The local government of Biñan was represented by Councilors Dr. Elvis Bedia and Almira Hope Sanchez; Dr. Mirabelle Benjamin, Office of City Health; and Canlalay Barangay Captain Ramon Morales.
The Canlalay Barangay Health Station is the 192nd SM Foundation Wellness Center and the 20th health center renovated in partnership with Uniqlo.