Tens of thousands of children forced to leave their homes by erupting Mayon Volcano are missing out on school and showing signs of psychological distress in cramped and unsanitary evacuation centers.
The 28 temporary evacuation shelters, primarily located in schools, are congested and lack proper ventilation for women and small children, further exacerbating the challenges displaced families face.
The National Disaster Risk Reduction and Management Council (NDRRMC) has reported 628 people have been injured since the volcano began erupting more than two weeks ago, including those who have fallen sick with cough and colds, acute respiratory infections, fever and dizziness.
Nearly 40,000 residents in Albay have already been displaced due to Mayon's eruption. If volcanic activity escalates to a violent and life-threatening level, this number could more than double. Alert level 3 remains in place over Mayon Volcano, meaning a hazardous explosive eruption could occur within days, weeks or even months.
After speaking with families in evacuation camps, Save the Children is raising the alarm of urgent and long-term needs of children as the prolonged disruption of children's daily lives is having a significant impact on their mental and emotional well-being.
The Department of Education (DepEd) reports that 45 schools are affected, many of which have been converted into evacuation centers and thereby displacing learners.
Modular instruction is now being implemented and classes will still be conducted until the end of the academic year in July. However, should the situation continue through the new academic year beginning August, the DepEd projects the need to install temporary learning spaces and decongest schools.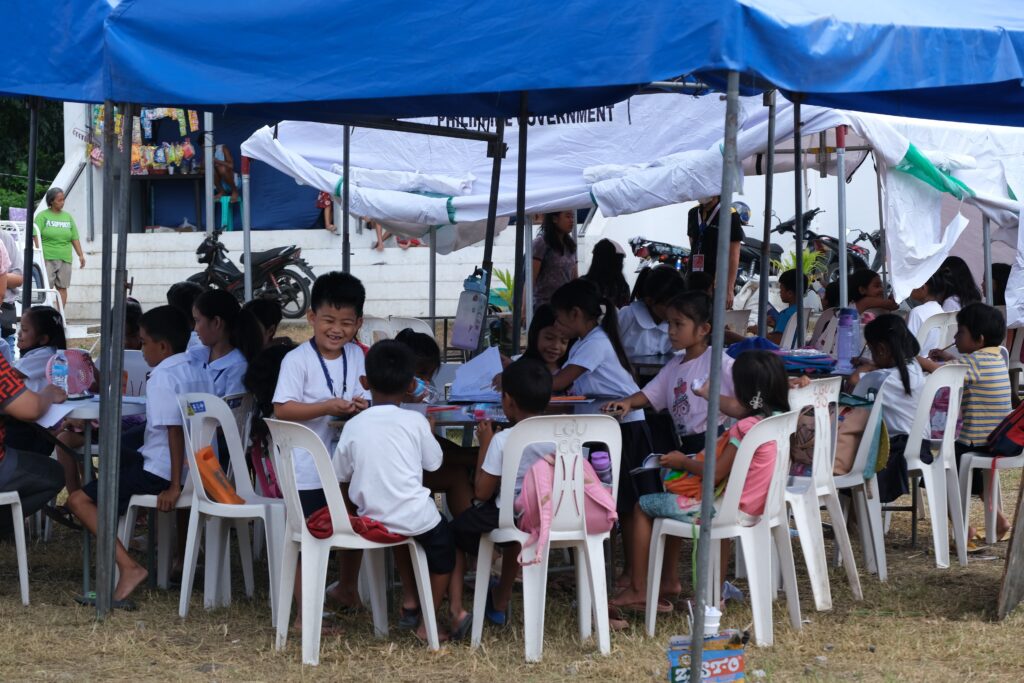 Atty. Alberto Muyot, Chief Executive Officer of Save the Children Philippines said: "Children are most vulnerable in disasters. Their world has been upended, their sense of stability shattered. Children are experiencing difficulty sleeping due to worries and fears. They are also suffering from respiratory illnesses. Children require specific support, and balancing their immediate requirements with recognizing their long-term needs is imperative. We must act decisively to ensure their emotional well-being remains intact during this challenging period."
"In the face of the ongoing volcano's eruption, we are working swiftly to establish temporary schools. These educational sanctuaries will nourish their minds and provide a semblance of normalcy, a lifeline to hope and stability. While we tend to their material needs, our responsibility is to foster an environment that nurtures their resilience, allowing them to weather the storm."
Save the Children in the Philippines is providing psychosocial support through art intervention activities in three evacuation centers in Camalig, Albay, together with local partner Tarabang para sa Bicol (TABI). These activities aim to provide children with a safe space to express their emotions and cope with the stress caused by the volcanic eruption.