On behalf of the Emperor of Japan, Ambassador Koshikawa Kazuhiko conferred the Order of the Rising Sun, Gold Rays with Rosette upon Dr. Cynthia Neri Zayas in a ceremony held at the Japanese Ambassador's Residence.
The award recognizes Dr. Zayas' contributions to promoting Japanese culture and society through her research and professorial stints.
An alumni of the Japanese Government (MEXT) Scholarship Program, Dr. Zayas earned her master's and doctoral degrees in Japan.
The Philippines' leading maritime anthropologist and foremost Japanologist, she collaborated with Japanese anthropologists in pioneering maritime anthropological studies in the Philippines.
Her internationally recognized works on the cultures of disasters and free women divers, or "ama", in Japan have deepened understanding of Japanese society worldwide.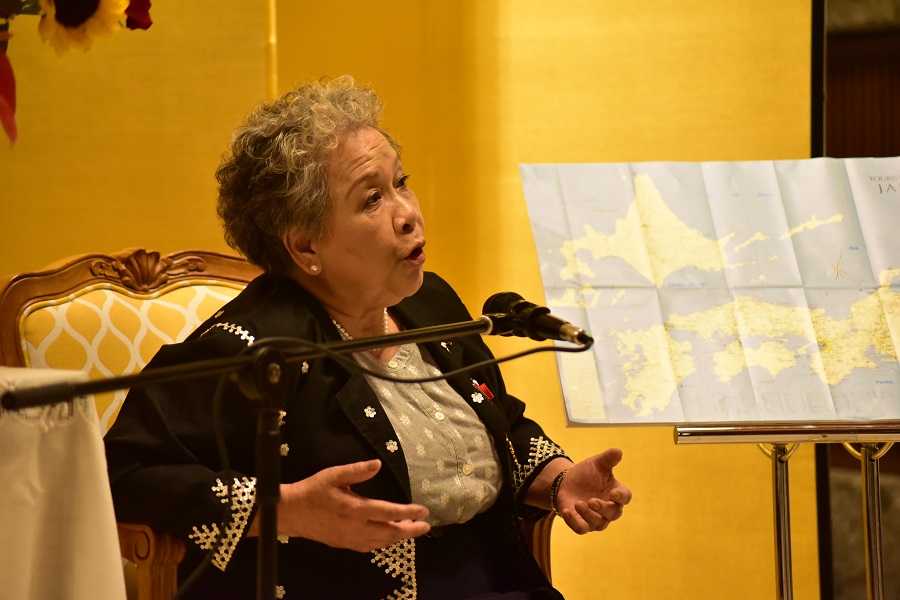 Dr. Zayas was also instrumental in introducing Japanese traditional performing arts to the Philippines.
Atty. Angelo Jimenez, President of the University of the Philippines (UP) and Atty. Edgardo Carlos Vistan II, Chancellor of the University of the Philippines–Diliman, were also present witness the conferment ceremony.
In his congratulatory message, Ambassador Koshikawa lauded Dr. Zayas' extensive intellectual endeavors for promoting deeper understanding and appreciation of Japanese culture in the Philippines and worldwide.
He called Dr. Zayas a "major driving force in people-to-people exchanges in the academic field."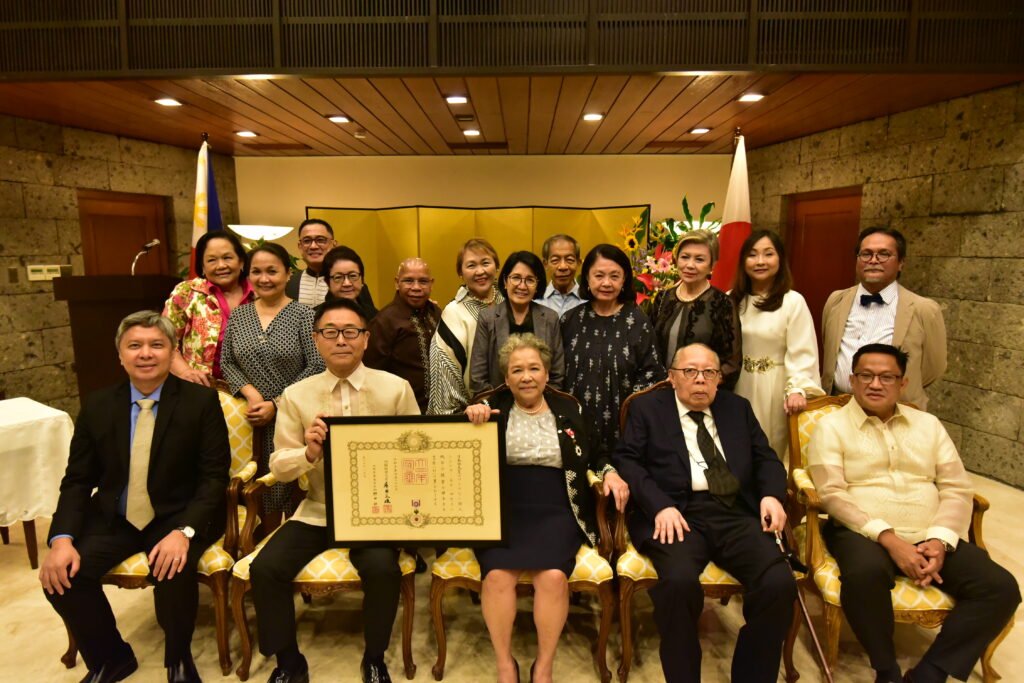 "Throughout her illustrious career, Dr. Zayas has made a multitude of scholarly contributions that have greatly advanced Japanese maritime anthropology and folklore studies in the Philippines. I would like to express my deepest respect and gratitude for work, including her vital efforts to foster academic exchange and mutual understanding between Japan and the Philippines," Amb. Koshikawa said.