A memorial book featuring the poems of Rogelio Mangahas Compiled by his wife Fe Mangahas
| Photos Courtesy of Alma Miclat
It was towards Christmas in 2005, when my sisters and I had a pre-Christmas dinner with Fe Mangahas and her husband Roger.
"Dumating ka (Come)," my eldest sister Lorna and second eldest sister Daphne said.
Daphne had been a fixture in the Philippine women's movement and was a close friend of historian and writer Fe Mangahas.
Our family had known Fe for many years but it was my first time to meet Rogelio "Roger" Mangahas.
And being one so unfamiliar with and ignorant about modern poetry in Pilipino, I discovered the works of Roger Mangahas late in life, first becoming enthralled with his Palanca Award-winning critical essay on novelist Edgardo M. Reyes.
It was an evening that the years would compress into a faded photograph of the Mangahas couple sharing dinner with us at our ancestral home in Quezon City. I remember Roger's reserved smiles as he listened to our banter and talk about his soon-to-be-published book back then, Gagamba sa Uhay: Kalipunan ng mga Haiku.
In his lifetime, Roger wrote 150 poems and 218 haikus. He died on July 4, 2018, after suffering a massive stroke at age 79.
Fe gathered all his poems and haikus from 1962 to 2018 and compiled them in a memorial book, Sa Batis ng Tula (In the Stream of Poetry).
GIFT TO FAMILY, DEAR FRIENDS
"The book is not for sale. It is a gift, a thank you to family and dear friends," said Fe as she messaged friends about the book's launching at the Marina Seafood Restaurant along Mother Ignacio corner Scout Reyes in Quezon City.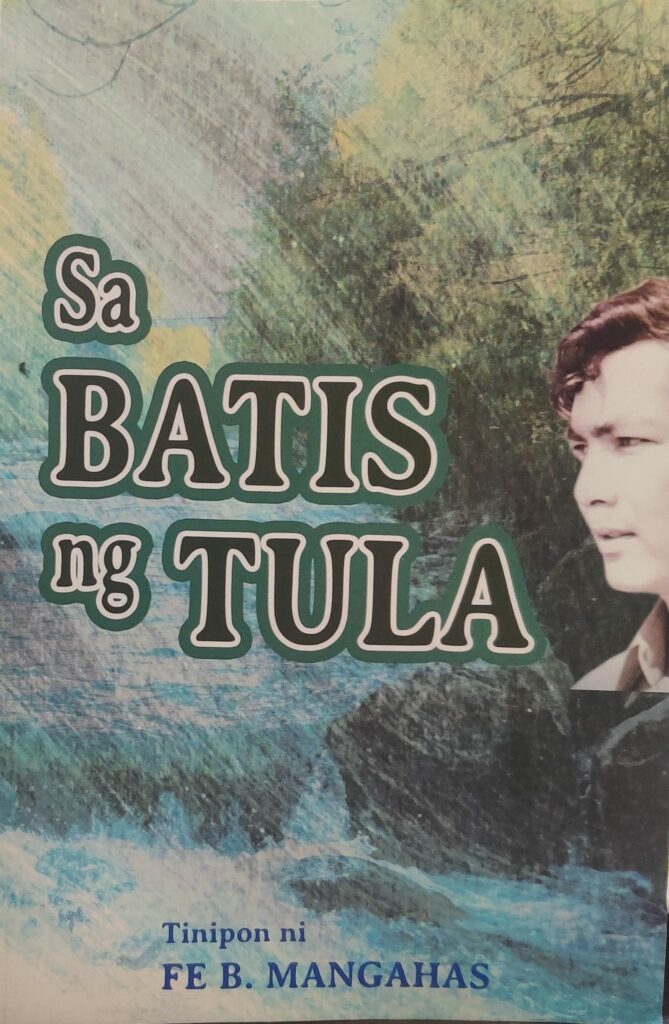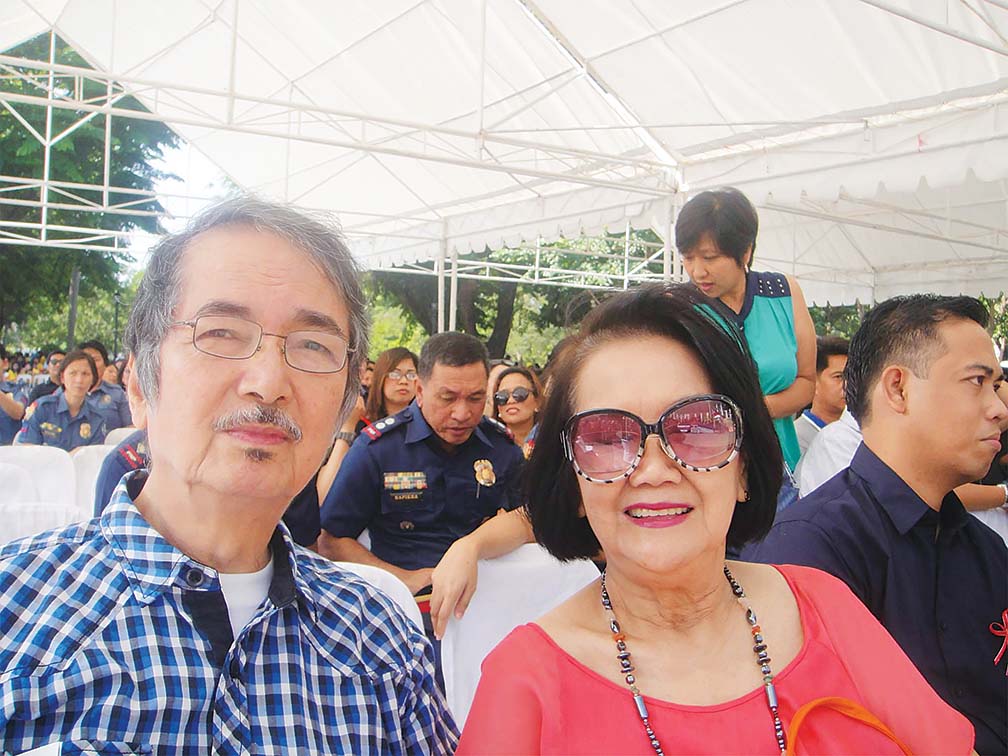 National Artist for Literature Virgilio Almario, one of the many guests who attended the May 20 launch, thanked Fe for the book.
"Sa pagkakataong ito, hindi lamang nabuhay sa atin si Roger dahil sa kanyang tula. Nabuhay din siya sa atin, dahil sa kanyang Misis. Kung wala yung Misis niya, walang magtitipon ng kanyang tula. Maraming salamat. Hindi namin magagawa ang iyong ginawa [In this instance, Roger lives, not only through his poem. He lives because of his wife. If not for his wife, there would not be this poetry collection. Thank you. We could not do what you did]," Almario said in a message, recorded on video and posted on Facebook.
Tagalog poet Elynia Ruth Mabanglo, read excerpts from "Duguang Plakard" to resounding applause.
Joti Tabula, president, Linangan sa Imahen, Retorika at Anyo (LIRA), spoke about his time with Roger.
As told by Fe, the guests at the launch included writer-friends Elynia Ruth Mabanglo, Roberto Anonuevo, Rebecca Anonuevo, Michael Coroza, Fidel Rillo, Jenny Juan (sister of Anton Juan), Alma Miclat, Barbara Mae Dacanay, Marra PL. Lanot, Virginia Jasmin Pasalo, Daphne Roxas, Joti Tabula, and Rowena Festin; artist-friends Julie Lluch, Imelda Cajipe Endaya, and Aba Lluch Dalena; and friends from the academe: Professors Tenario Rivera, Mahar Mangahas.
Fe said the book celebrates Roger. "Para may maiwan siyang alaala, makilala ang kanyang payak ngunit matamis na pagkatao [For him to be remembered; for people to know his simple but sweet humanity]."
FAVORITE POEMS
Among this treasure trove of poetry, Fe regards as her favorite, "Villanelle sa iyong Pagdalaw" (1977) and "Mga Duguang Plakard" (1971).
"The first poem talks about love in the time of Martial Law. Sinulat niya matapos akong makadalaw [He wrote it after I visited him] in Camp Bonifacio, where he had been confined as a political prisoner for two years," said Fe.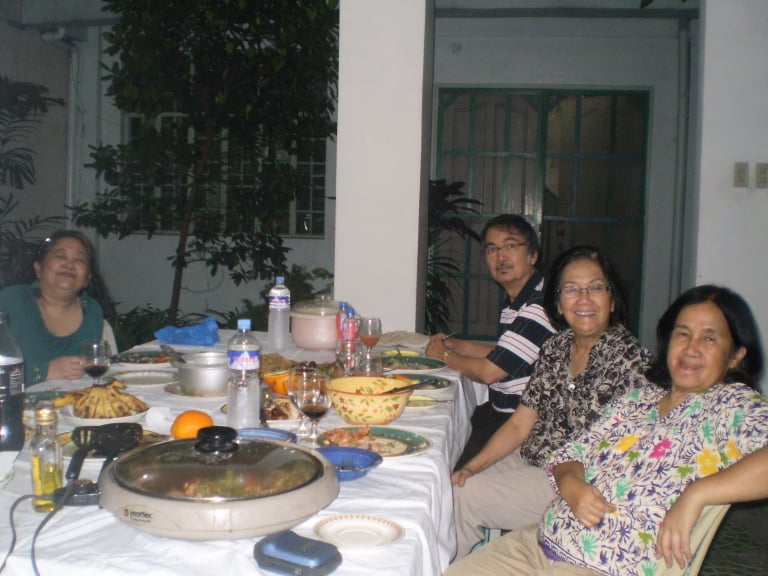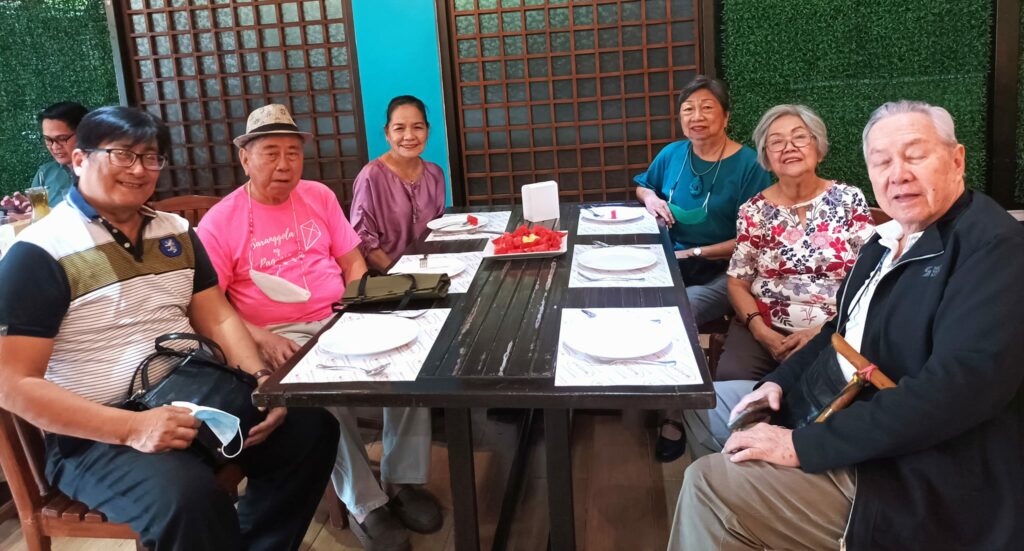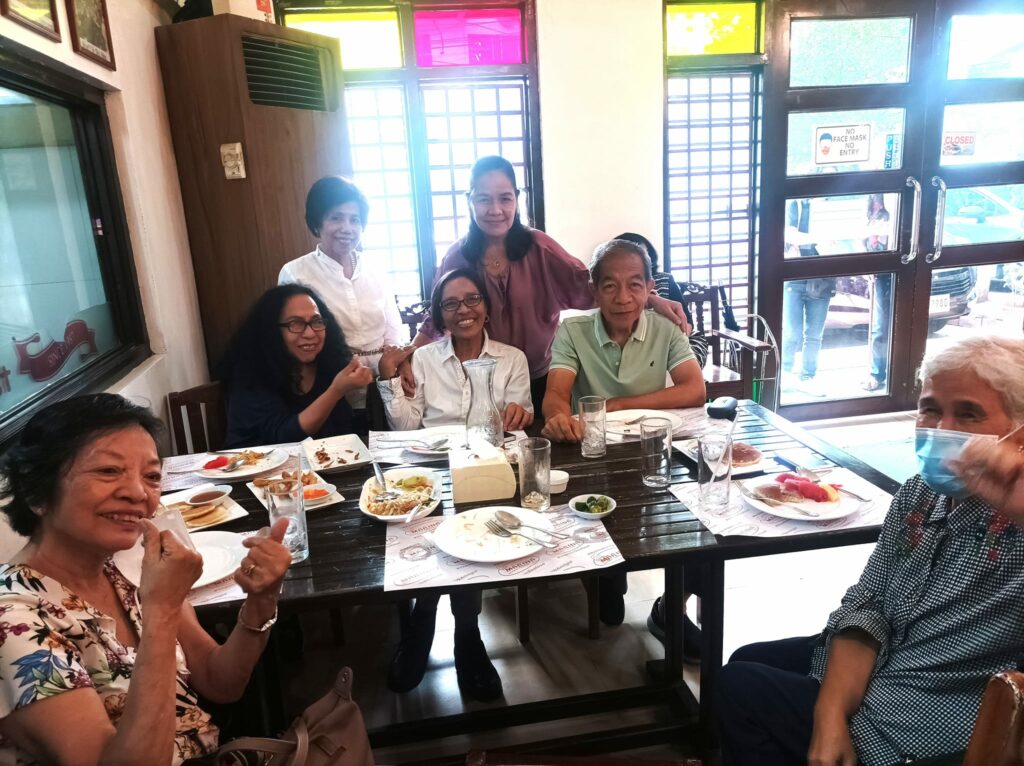 Villanelle sa iyong Pagdalaw
Nang araw na iyong dalawin moa ko, ang ulap ay hasmin
Ikaw nga, o Mutya,
kasamang kayrikit
Nais kitang hagkan ngunit pagitan ta ay bakal na iskrin
Ang lalim at alab ng ating kumusta'y nasa anyo't tingin,
Sangmundong gunita'y binuhay
ng saglit
Nang araw na iyong dalawin mo ako, ang ulap ay hasmin.
Nalagas man, Mutya, sa mahabang unos ang una tang
Sa labas, may laksang
sisibol, titindig
Nais kitang hagkan ngunit pagitan ta ay bakal na iskrin.
Tanod ay nanlisik! Dulong daliri mo'y di ko masaling—
Sulat daw ay lason, apoy ng himagsik,
Nang araw na iyong dalawin mo ako, ang ulap ay hasmin.
Batid kong ikaw man ay nakabilanggo wala man sa karsel
Selda ko'y higit lang ang rehas at sikip;
Nais kitang hagkan ngunit pagitan ta ay bakal na iskrin.
Gayon man, o Mutya, ang diwang malaya ay sulo sa dilim
Pananalig nati'y di nila mapiit
Nang araw na iyong dalawin moa ko, ang ulap ay hasmin
Nais kitang hagkan ngunit pagitan ta ay bakal na iskrin.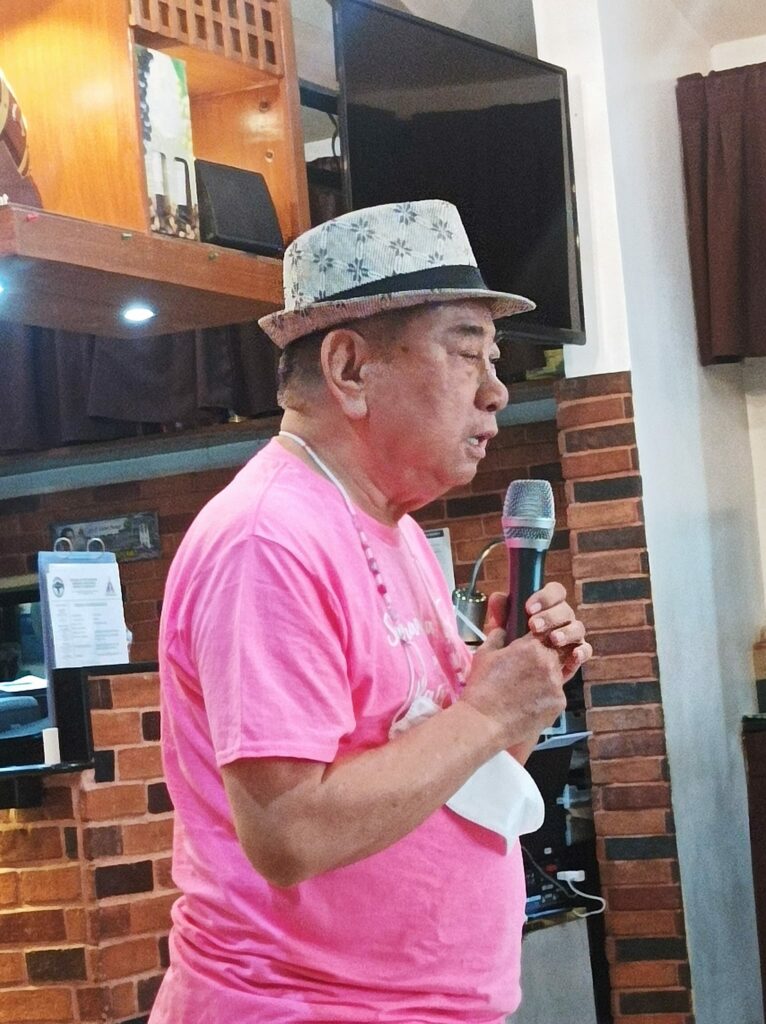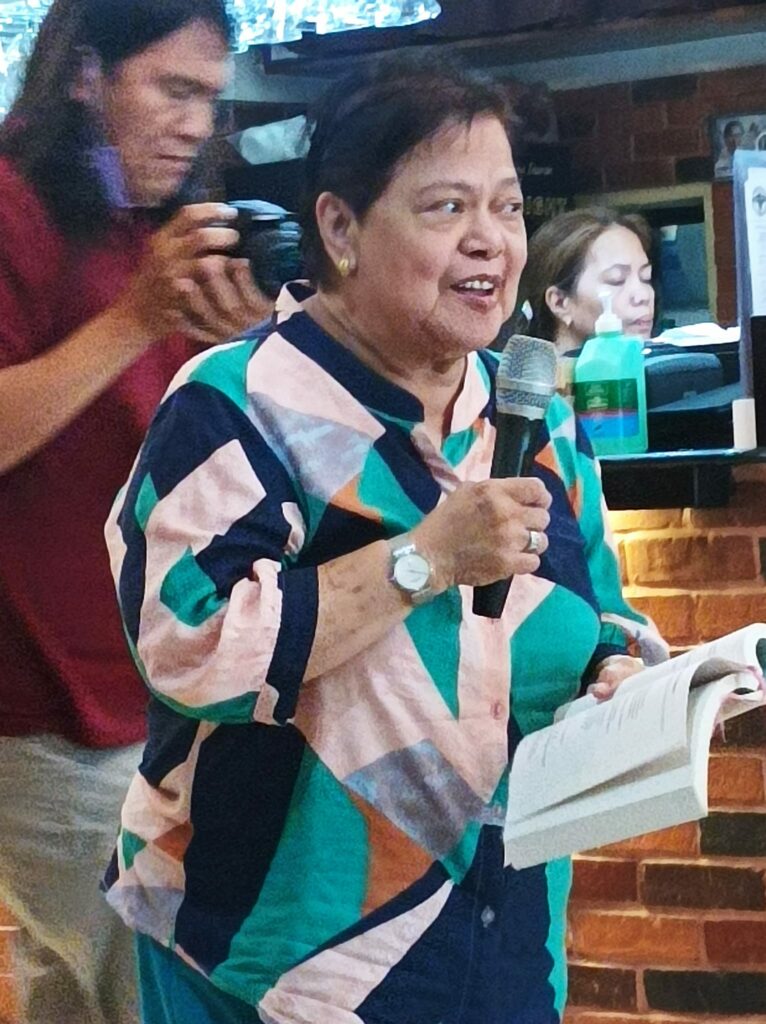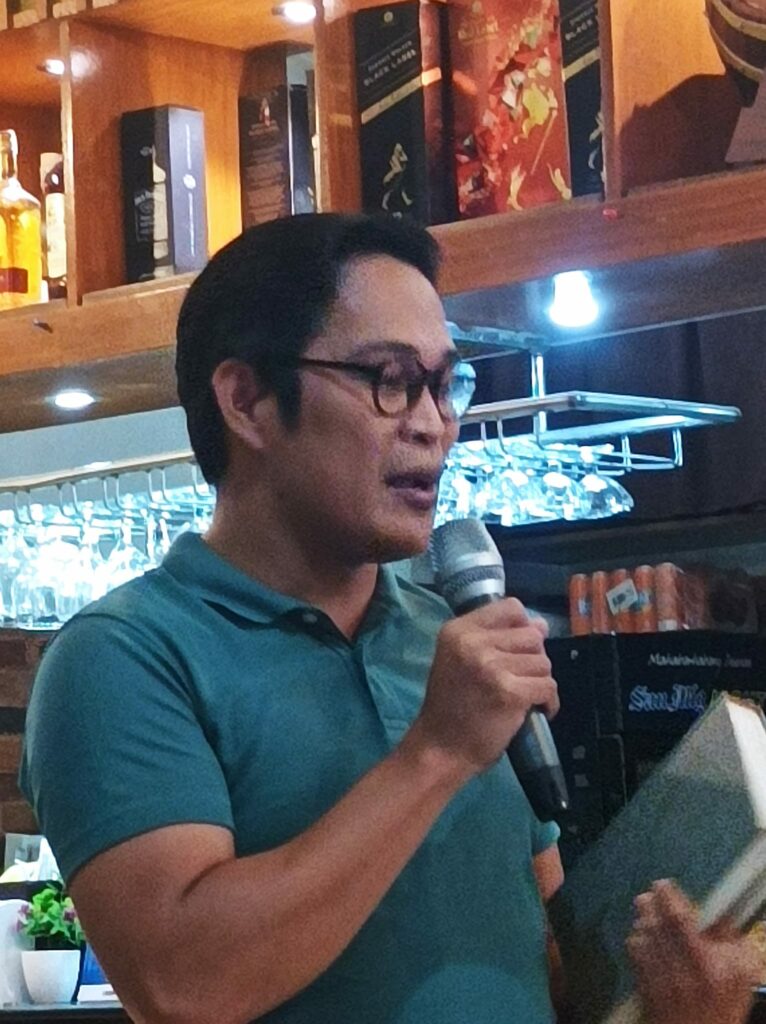 The collection, "Mga Duguang Plakard at iba pang Tula" won first prize at the 1971 Palanca Award for poetry in Filipino.
"Duguang Plakard" is a poem dedicated to the fallen demonstrators during the bloody dispersal at Mendiola Bridge on January 30, 1970.
Bawat plakard ng dugo'y isang kasaysayan.
Isang kasaysayan sa loob
ng mga kasaysayan.
Mga kasaysayan sa loob
ng isang kasaysayan.
Kangina pa namimigat,
kangina pa kumikinig
ang ating mga palad, wari'y mga
munting bungong may
kutsilyong nakatarak.
Sa look ng kurdon,
tayo'y tila mga tupang halos
katnig-katnig,
magkahiramang-hininga, magkapalitang-pawis.
Bawat ngiti's duguang balahibo
ng isang martines na
walang mahapunan.
May dilang namimigat
sa pangil ng tigre,
may dilang kumikisig
sa abo ng dahon,
may dilang tusuk-tusok
ng tinik ng suha,
ay, kampilang bungi-bungi
sa lalamunan
ng isang lalaking sumusuntok
sa ulap
sa tanghaway ng unat na bato!
—Excerpts from Duguang Plakard
MEMORY
For 48 years multi-awarded poet, essayist, and literary critic Rogelio "Roger" G. Mangahas and historian, teacher, and writer Fe Buenaventura Mangahas lived together as husband and wife.
Their world together began in the academe in the early 70s, moving on to the streets of Mendiola, engulfed in the flames of student activism and Martial Law, surviving the paradox of causes found and lost, and found again—all the time breathing poetry to life and living.
"I miss him most during special occasions: birthdays, anniversaries, family reunions, get-togethers with friends. A gentleman who is honest, humble, loving, and humorous, he was not only my husband. He was my sweetheart, friend, companion, and critic," reminisced Fe.
For summing up a life lived in love, struggle, and poetry, Sa Batis ng Tula is a gift of memory to Filipino readers everywhere who may want to not forget the most challenging years in our nation's recent history.