Entitled Echoes from the Woodwork, Juan P. Dayang's first book is a compilation of columns covering two decades, providing insights into the most significant events in the country that transpired from 1990 to 2010.
The book affords history aficionados with incisive viewpoints from the lens of a media practitioner who has been in the profession for 70 years.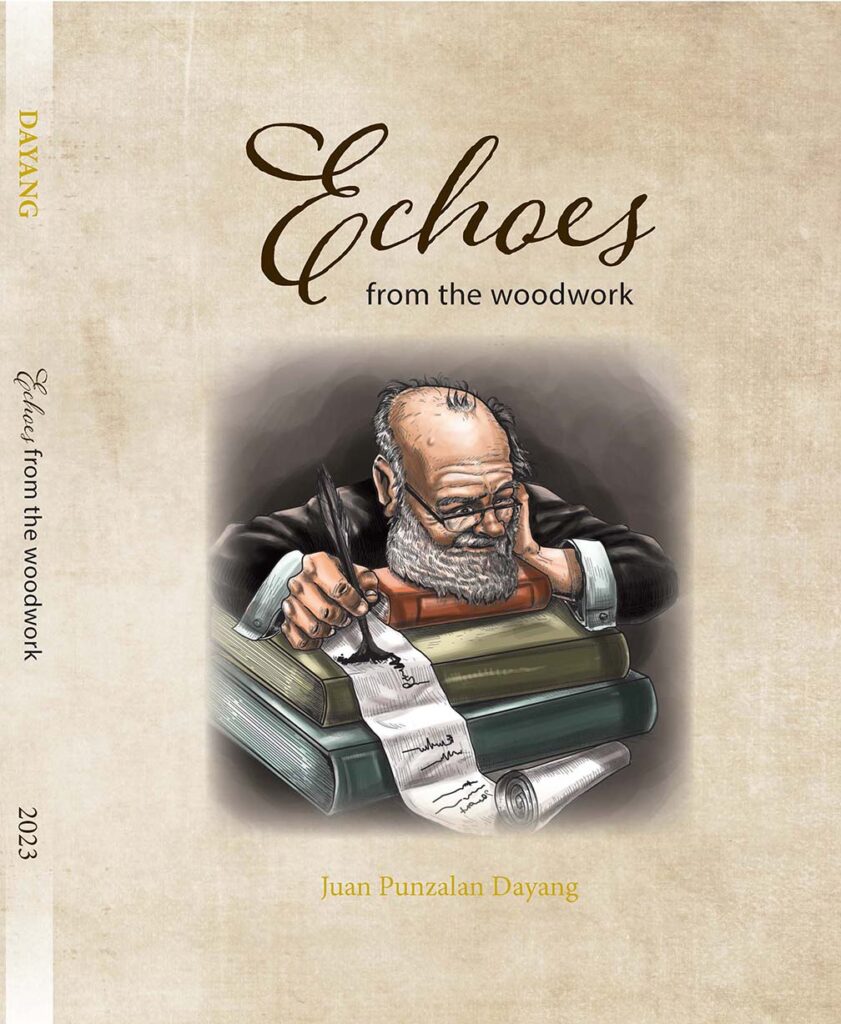 RELEVANT ISSUES
Included in Echoes from the Woodwork are Dayang's columns from Tempo, a sister publication of the Manila Bulletin, and a compendium of articles written when he was publisher of the Philippines Graphic in the 90s.
First published in 1927, the Graphic is oldest surviving, nationally printed magazine in the Philippines.
Published by the 73-year-old Rex Bookstore, Inc. (RBSI), Echoes from the Woodwork dissects a cornucopia of subjects that are as relevant today as they were 20 years ago, providing the reader with a greater appreciation of these issues and concerns insofar as they impact on public life and nation building.
Dayang, a former Manila Overseas Press Club (MOPC) president and erstwhile director of the National Press Club (NPC), was the former director of the National Book Development Board (NBDB) and the government-owned Apo Production Unit, Inc. He is presently chairman emeritus of the Publishers Association of the Philippines, Inc. (PAPI).
PRESS FREEDOM, COMMUNITY MEDIA
As a mass media veteran, his advocacy is centered on defending press freedom and promoting the community media.
With the emergence of social media as the new envoy of news, Dayang remains at the forefront of keeping the torch alive for the rural press amid the challenges of new platforms.
Throughout his long and extensive career, Dayang has devoted time and effort to public service, business, socio-civic activities, humanitarian efforts, and tourism.
His late wife Ofelia is a constant source of inspiration, made more meaningful by his closeness to his three children—Bernadette, Princess, and Jed.