John Eli Caldas is a 26-year-old American of mixed parentage. His mother is a Filipina and his father is from Colombia. He was born in Glendale and raised in Duarte, both cities located in the Los Angeles County in California. A graduate of the University of California, San Diego, John majored in Biological Anthropology, with a minor in Art History and Criticism. He is currently enrolled in the Editing and Publishing Certificate Program at UCLA Extension and is due to finish his program in the autumn of 2023.
The power of the World Wide Web has made it possible for John to take his journalism internship at the Philippines Graphic. This essay on Nick Joaquin—as perceived by young Filipino-American students in his community—is his first assignment.
"The identity of the Filipino today is of a person asking, what is his identity?"—Nick Joaquin. As resonant as these words rang during the 20th century, they feel exceedingly relevant even today. I feel an immense pressure in speaking to a collective Filipino audience, from a Filipino-American perspective: I, a half-Filipino-American, half-Colombian-American mestizo with a middling command of Spanish and an embarrassingly poor grasp of Tagalog.
At times, it feels inauthentic to consider my identity as an American; more so as a Filipino, or a Colombian—as if the question raised in the quote was not difficult enough. In the United States today, among my multicultural cohort, we are inclined to examine identities with respect paid to countless intersectional layers of human experience: ethnicity, social class, sexual orientation, gender identity, and so forth. But despite the difficulties of engaging with my own identity as a person of mixed heritage, I do not tire of investigating the question—I remain compelled to examine it within a broader Filipino context.
In preparing to write this article, I had a limited amount of time to familiarize myself with the works of Nick Joaquin. With the platform I'm grateful to have, I hope to appreciate his writings in as meaningful and insightful a manner as I can. I was tasked with interviewing fellow members of the Fil-Am community about their knowledge of Nick Joaquin, as well as their interest in Philippine literature.
After reading several stories on Nick Joaquin published in the Philippines Graphic, I began to form a clearer picture in my mind of Nicomedes "Nick" Marquez Joaquin. From online biographies, I found that he spoke Spanish, yet wrote in English. I learned that he was an esteemed author and storyteller, with no shortage of accolades. To the general public, he was Nick Joaquin, National Artist of the Philippines. To the learned, he was Quijano de Manila, journalist and scholar. But to his barkadas, he was the man, the editor-in-chief, the "Wordking." In the Philippines Graphic article "Nick Joaquin, The Twilight Years," poet, essayist, and journalist Marra PL. Lanot memorialized her beloved author with tremendous warmth and depth of detail. 
I understand that Nick Joaquin looked to the past to inform and guide the future. I understand he employed nostalgic recollections of the past to access the mind, the heart, and the soul in that unique manner only nostalgia can. And I understand that he challenged young minds to ask persistent questions about identity, encouraging them to dive headfirst into Philippine literature and the cultural canon.
If Filipino-Americans know of one writer, or one famous historical figure in general, one man comes to mind: the hero, Jose Rizal. Those with even moderate interest in Filipino literature and history (and, of course, anyone who attended school in the Philippines) have heard of Noli Me Tangere and its sequel, El Filibusterismo. They likely know of the circumstances of Jose Rizal's death, and perhaps his final poem. This was the case for Isabella "Isa" Garcia, a nursing student who attended the University of Portland. She stated that if she were to investigate Filipino literature further, Rizal's body of work would be the natural place to start.
I believe that many of us born to the diaspora seek a cultural throughline, a way to connect our stories in the U.S. back to those of our motherland. And in venturing deeper into the stories of Nick Joaquin, both those told of him and those that he wrote himself, I'm beginning to understand his beliefs on how and why literature can provide something exceptional for identity, something that many of us feel compelled to seek out: Direction, in a world that seems increasingly divided, vindictive, cacophonous, and unwelcome.
Life is ever-changing, as it has always been, but these days it often feels especially unpredictable. I want to consider the potential for me, as a Filipino-American, to reconnect with the Philippines through the avenue of literature. I'm considering the notion of classic Filipino literature as a potential cultural anchor for us, the diaspora, as something fastened securely to a particular place, at a particular time. I hope it can provide a means for us to connect meaningfully with our cousins and ancestors from across the sea. Though I'm only at the beginning of my journey, wading ankle-deep in the waters of Filipino literature, I ready myself for the deeper dive.
KNOWING NICK JOAQUIN
A total of 127,735 students of Filipino descent are enrolled in California's public schools for schoolyear 2022-2023. In 2022, about 14,231 students of Filipino descent were enrolled in the University of California System.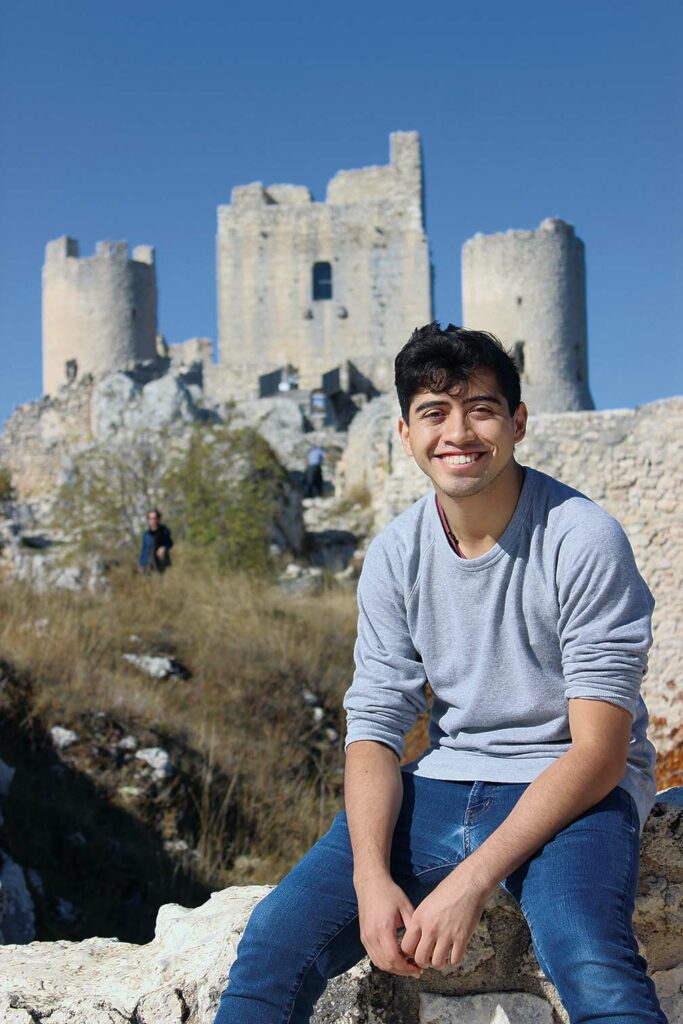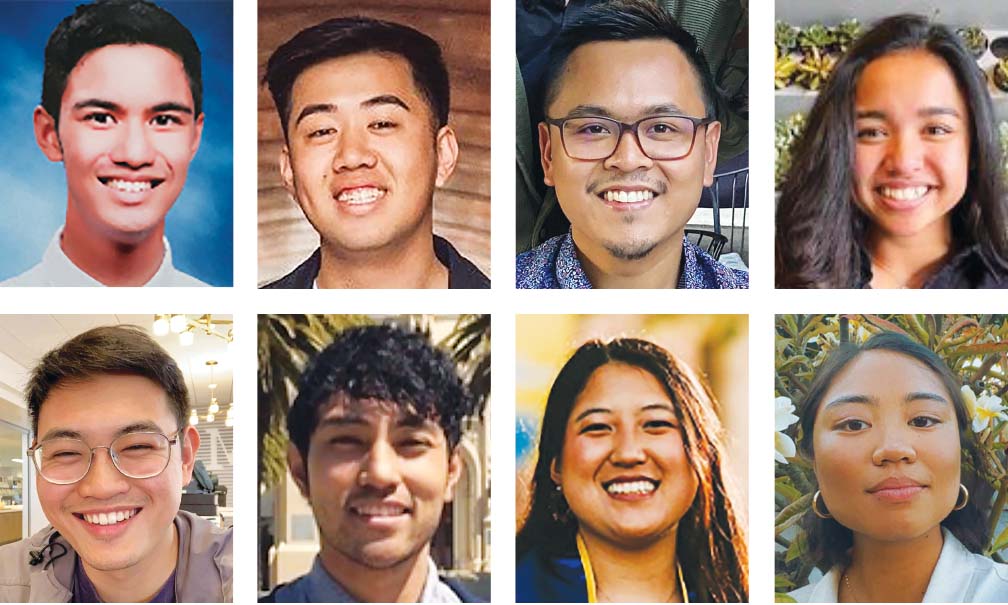 I managed to interview eight students of Filipino descent in our community. Of these, two students had name recognition of Nick Joaquin. But the rest had no familiarity with the National Artist, whatsoever. Before beginning work on this article, I belonged to the latter category.
Of those I interviewed, only two had previously heard of Nick Joaquin. First was Gino Valarao, 24, who had heard of Joaquin's writing at a cultural workshop through the Filipinx club Kababayan at the University of California, Irvine. The other was Michael Villora, 20, another UC Irvine student, who knew of Nick Joaquin from watching Ang Larawan, the acclaimed adaptation of Joaquin's A Portrait of the Artist as Filipino. But Michael also mentioned to me that he would not have remembered Nick Joaquin, had his mother not recently informed him that the film had been based on the writer's original play.
When I asked my own mother about Nick Joaquin, she lamented that she had never mentioned him to my brother and me, and that besides Jose Rizal, we had very little exposure to other titans of Filipino literature. Still, I am, and will always be, grateful for the literary origin of my middle name: "Eli," taken from the character of Elias in Rizal's Noli Me Tangere.
FIL-AM IDENTITY
People of Filipino descent across the world continue to grapple with questions about how we should consider our hyphenated identities, how to consider our "Filipino-ness." For the American diaspora in particular, the question begins with the choice of a demonym: What do we call ourselves? Within the community, our preferred terms vary widely: Are we Filipino or Filipino-American? Pinoy or Pinay? Fil-American or Fil-Am? Filipinx or Pilipinx?
It is difficult to even attempt to sum up the diversity and the complexity of the Filipino experience. This has been true since Nick Joaquin's era, and it was difficult even centuries before. When we consider the enormous cultural diversity within the Philippines—the multitude of languages and peoples too often forgotten—navigating the web of identity becomes that much more formidable.
As members of the diaspora, we seek identity first within the complex mosaic of Filipino culture, with its Austronesian base, successive waves of Chinese contact, the long eras of Spanish and American hegemony, and finally, a varied substrate of influence from countless neighboring cultures. We then examine that identity within the context of American culture and politics of the past and present. In conversations with friends, American and Spanish imperialism and colonialism still cast a large shadow, with particular focus placed on its lasting ramifications.
Like any community as diverse as ours, many of us have passionate and divergent opinions on how we reckon with our legacy. Some hope to reframe that past, others to recontextualize it. But the fact remains: we cannot forget it. The only way to truly understand our identities is to use the knowledge of where we came from, and take what we feel is most important from it. I would like to believe, at the very least, that the majority of us are united in the desire to use the knowledge of the past to inform us as we move toward the future.
I'm drawn to the idea that the written word provides a concrete route for us to follow, to reach our collective destiny. Those forms of literature are as wide and diverse as the Fil-Americans who stand to benefit from them.
THE PAST AND THE WRITTEN WORD
For many Filipino-Americans, the call to explore the indigenous past runs deep, and many a core childhood memory has been formed with connections to ancient traditions and various myths and legends.
Three of the individuals I interviewed expressed the desire to engage more intimately with the Philippines' indigenous past. One individual, Adrian Sanchez, 26, earned his major in Microbiology from Cal State LA but attended school in the Philippines. It was wonderful to hear his motivation for studying baybayin, something that wasn't part of the assigned curriculum—something he wanted to learn for his own sake.
As for my own experiences, on a trip back to my mother's hometown of Los Baños, I always remember the story my mother told me of Maria Makiling. I hold fond memories of my beloved collection of storybooks from that childhood trip, which sit on my shelf to this day: One, a retelling of the 16th-century epic poem, Ibong Adarna. The other, my personal favorite, a book of monsters, tales of the creatures that dwell beneath the banyan tree and atop the canopy above: creatures like the tikbalang, the tiyanak, and the aswang.
American stories of leprechauns and goblins never really held the same sort of appeal for me. The cultural mystique of indigenous Philippines is one that holds plenty of potential to connect Fil-Americans with our greater cultural heritage, and bolster our collective sense of self.
FICTION AND POETRY
Of the two students who read Filipino literature, they were familiar exclusively with Southern California Fil-Am writers and academics.
Besides those that had attended school in the Philippines, none of the Fil-Americans interviewed mentioned that they had read works from the Philippines, whether written in English or Tagalog. Yet every individual interviewed was interested in reading more Filipino literature and engaging further with Filipino culture. Their preference for local Fil-Am poets and academics, points of local pride for homegrown Fil-Am culture.
One common thread of interest for the Fil-Am demographic was to hear stories of uprooted lives, stories with immigrant protagonists and of emigration from the Philippines. The nature of the "American Dream" has changed irrevocably since the early 20th century but the term was thrown around once or twice—particularly in the realistic examination of whether or not it was met, and ultimately, if it remains achievable.
For 25-year-old Cal State University Long Beach student Rachel Kristina Aricheta, hearing stories of immigrants comes from an exceedingly personal place—one that prompts her to examine her own life as a Pilipina-American in modern American society.
Renee Zapata, 26, studied Sociology and Asian-American studies at UC Santa Barbara. She was primarily interested in contemporary fictional novels and poetry. John Vincent Laxa, 26, who studied bioengineering at UC San Diego, was interested in stories of diaspora in the U.S. and beyond, such as the life of the overseas worker.
Rachel, who was more than happy to share what she really wanted to see, looks back fondly on children's books, highlighting them as a means to connect Pilipinx-Americans with their roots. I, too, am of the opinion that the best way to help kids of the diaspora engage with their mother culture is, to start familiarity young, introduce material organically, and treat the subject material with love and attention to detail.
Rachel, whose American roots lie in California's central valley, also spotlighted the late Fil-Am historian Dawn Bohulano Mabalon and writer Gayle Romasanta in their work chronicling the life of Larry Itliong, activist, labor organizer, and pivotal figure in American agricultural reform and Asian-American history as a whole.
Lance Alviso, 25, who studied nursing at Mount St. Mary's University, chose to spotlight a former classmate: poet Ashley Lanuza. Her poems tell stories of the broader context of Fil-Am identity through the lens of cooking, a soft spot in the heart (and stomach) of probably, just about every person of Filipino descent.
PHILIPPINE LITERATURE
When I was 19 years old, on a trip to Colombia with my father, I began reading Gabriel Garcia Marquez's seminal masterpiece: 100 Years of Solitude. For the rest of the year, I took my sweet time with the book, marveling at the complexity of Gregory Rabassa's masterful translation, losing myself in Marquez's staggeringly complex world. To this day I cannot help but swell with pride for that untouchable, Colombian cultural achievement, and of Colombian literature's place on the world stage alongside other literary greats.
Seven years later, I felt a considerable measure of shame in the time it took for me to take my first step into the world of Philippine literature. Cassidy Elise Song, 21, who studied Psychobiology and Asian-American studies at UCLA, expressed a similar sentiment in her interview, accompanied by a subtle measure of guilt. She expressed her desire to improve in this regard, noting that, for the uninitiated, it seems to take a conscious effort to seek out, and engage with, Filipino literature.
If we are to follow Nick Joaquin's request, and preach the gospel of Philippine literature, what is the best way to go about it?
These days, the written word is forced to compete directly with a large gauntlet of easily-consumable, visual forms of entertainment that scream, clamor, and demand our undivided attention. It can feel overwhelmingly difficult to reach disparate communities these days, as we bunker down and associate primarily with those who share our mindsets. There is the constant scare of the week, the next bleak news broadcast about creatives struggling to keep up in the era of AI, voices lost amidst the cacophony of social media.
The words of prior professors echo in my brain: "literary fiction and poetry do not sell." Should efforts be focused on appealing to a specific, educated, upmarket demographic? There is the seemingly insurmountable challenge of appealing to the literary demographic: Booktok and Bookstagram abound with recommendations and reach, and are excellent places to diffuse information—for those with experience and comfort with the platform. For me, I often fear surrendering to the fickle and untrustworthy nature of those social media algorithms, but one can't deny their ability to reach a wide audience.
My conscience is eased of a smidge of guilt knowing that today, I engage with Filipino literature. Yesterday I did not. I can rest a bit easier knowing that I am now reading the works of Rizal instead of keeping his works buried in the purgatorial no-man's-land that is my "to-read list."
What I would recommend first to my Fil-Am friends, a quick but infinitely moving read: Nick Joaquin's brilliant English translation of Jose Rizal's swan song (popularly known as "Mi Último Adiós") under the title "Land That I Love, Farewell!"
I look forward to the day we extol not only the works of Nick Joaquin and Jose Rizal, but venture deeper, explore wider, and discover for ourselves the rich trove of works of Filipino literature, expanding the scope of our cross-cultural understanding.
It is not easy to quantify the amount of cultural osmosis that occurs between Filipinos at home and the diaspora, but I'm grateful for this opportunity to share my voice! I hope to return to the Philippines in early January, 11 long years since my last trip. I'd like to hike to Mount Makiling with my mother, and learn all I can.
In his book, Culture and History, Nick Joaquin said: "Identity is the history that has gone into bone and blood and reshaped the flesh. Identity is not what we were but what we have become, what we are at this moment."
There is no all-encompassing or definitive Filipino identity, or Fil-Am identity, or any experience, for that matter. There is only the individual identity, and lived individual experience, and how we ourselves determine our place in the grand scheme of things.