Coinciding with its 72nd anniversary, Security Bank Corporation (PSE: SECB) hosted a week-long People's Fair at its Makati City Head Office to launch its Human Capital Management (HCM) transformation projects, including a new Employee Value Proposition (EVP) "You Matter" and a soon-to-be-launched new integrated technology platform, which the Bank has dubbed HeRO, enabled by Darwinbox.
Thousands of Security Bankers gathered over the course of five days to learn more about the distinctive HCM initiatives through interactive learning sessions, and gamified booths, as they enjoyed giveaways, prizes, and treats from partner concessionaires.
The Bank's senior leaders, including Chairman Emeritus Frederick Dy, Vice-Chairman Cirilo Noel, President and CEO Sanjiv Vohra, EVP and Head of HCM Nerissa Berba, and FVP and Head of SBC Academy Eileen Reyes, and members of the Board of Directors, welcomed employees to the festivities. 
"At Security Bank, our values-based culture is further underscored by our Employee Value Proposition called 'You Matter.' We are strengthening our support for our employees with unique, industry-leading engagement and benefits programs, as we invest heavily in technology to improve the overall employee experience. Our Bank has grown and evolved over the past seven decades and counting; and the key to our longevity and success lies in our most important asset—our people," said Sanjiv Vohra, President and CEO of Security Bank.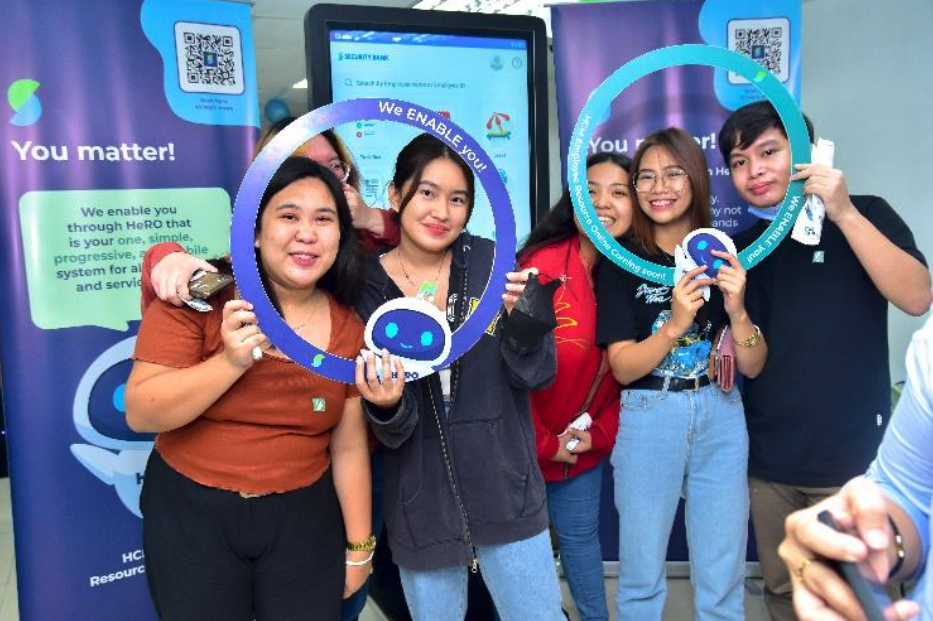 Enriching the lives of employees
The EVP "You matter" is at the core of the Bank's people mandate and is anchored around six pillars:
Care – The Bank looks after its people with health and wellness activities, assistance programs for financial and calamity aids, occupational health and safety, mental health service, and camaraderie programs.
Enablement – The Bank provides employees with channels and tools to perform digital learning anytime, anywhere, through LinkedIn Learning. It has built a coaching culture for self-improvement and mentorship by establishing personalized learning pathways through mandatory and competency-based modules.
Flexibility –The Bank offers hybrid work arrangements through its Future of Work (FoW) program—a unique benefit in the industry. Employees also enjoy an eased dress code to empower them to "Dress for your day."
Listening – The Bank strategically gathers organizational insights from employee feedback through surveys, manager coaching conversations, learning caravans for reach and understanding, and townhalls. Regular check-ins with teams to not talk just about work, but also about things that motivate and inspire are also encouraged.
Purpose – In line with its commitment to Corporate Social Responsibility (CSR) and sustainability, the Bank drives awareness, engagement, and volunteerism with programs such as Learn for a Cause, wherein the Bank donates funds for every hour spent on LinkedIn Learning courses. The Bank also promotes diversity, inclusion, and belonging.
Rewards and recognition – The Bank clearly articulates policies on the annual performance bonus and merit increase, annual promotion cycle, role-based salary structure, career development progression. A digitized and automated recognition program has also been newly launched on a platform called Cheers.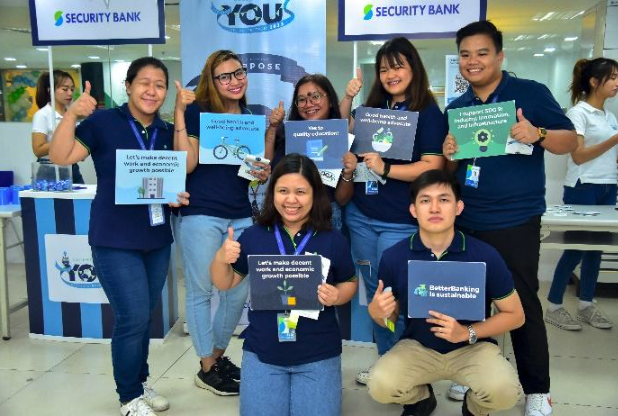 Powering the employee experience with best-of-breed technology
Security Bank is innovating the customer and employee experience with significant investments in technology.
For employees, the HCM team gave a preview demonstration to a robust employee platform called Human Capital Management Employee Resources Online (HeRO) at the People's Fair event.
HeRO, enabled by Darwinbox; integrates and digitizes HCM functions into a user-friendly platform.
HeRO will be launched in Q3 2023 and simplify work processes for Security Bank employees. 
This will provide a convenient all-in-one system for attendance and leave management, centralized helpdesk support, recruitment, onboarding, performance, and talent management, as well as employee rewards and learning.
"Security Bank is committed to being the preferred employer in Philippine banking. To do so, we are investing in employee development and technology to simplify processes and enhance work-life balance. HeRO is a significant part of the HCM transformation initiative, aiming to unify and empower employees by providing a single source of truth for all HCM data and services, from onboarding to career progression and retirement," said Nerissa Berba, Executive Vice President and Head of HCM.
To learn more about Security Bank, visit www.securitybank.com. To explore career opportunities, visit Security Bank on LinkedIn.