Over 18,000 vulnerable children in conflict-torn and poverty-stricken areas in Mindanao received education and child protection support according to Project SINDAO in its concluding report.  
Project SINDAO: Protecting Learning in Conflict and Complex Emergencies in Mindanao is a two-year funded project of the European Union Humanitarian Aid (ECHO).
Save the Children Philippines leads the consortium and near completion of the project implementation along with partners such as Care PH, ACCORD, Inc, and Geneva Call.  
The marginalized and vulnerable boys and girls in school or out-of-school who suffered from conflicts, displacements, and gender-based violence in Maguindanao Province, Lanao Del Sur, and Surigao Del Sur were prioritized under the project.
Project Sindao's Return to Learning Program, also known as RtL has reaped positive results to learners in the formal and non-formal education systems.
In fact, more than 93% of children who suffered from interrupted learning actually improved their literacy, reading, and numeracy skills.
The RtL sessions served as "after school" or extension classes made even more interesting with game-based activities and interactive sessions. 
Moreover, the students in Pre-School to Grade 3 who are at risk of dropping out were also enrolled in RtL  Program as their summer tutorial sessions.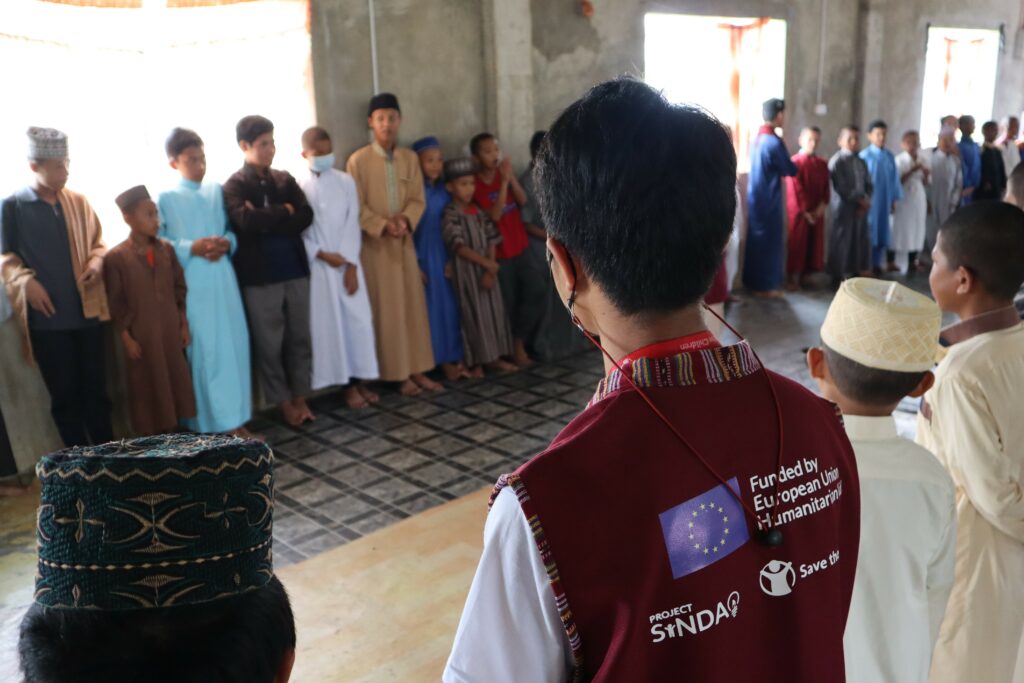 The modules used were contextualized with inputs from Rawaten Children Advisory Council and piloted in BARMM areas.
This resulted in 96% retention rate of children in schools. 
Meanwhile, students and teachers in non-formal education such as in Torils and Madrasah schools also benefitted from the RtL program. Most of the students are orphans due to armed conflicts in their areas.
While some came from impoverished families who cannot afford to send their children to school. 
Saifun, 14, a student in Darul Aitam, Baloi said that life in toril is challenging because of the minimal educational assistance they received. "We sometimes eat just twice a day since we don't have enough supply. This affects our studies. Our parents also cannot send us money," Saifun shared.
Meanwhile, Salahudin, one of Darul Aitam's teachers said that funding is a concern of the school. "We don't often receive assistance from the government and other humanitarian organizations. Our children cannot even afford slippers. They do not have school supplies and teachers are lacking in skills. We are happy that we were chosen  as one of the project's partner schools." 
Salahudin was one of the teachers who received training which included capacity on disaster preparedness for different hazards including the development of contingency plans to better equip the schools on face-to-face classes. 
The teachers' upskilling also involved classroom management and teaching techniques to support different students' needs. 
Project Sindao also provided the students with functional and gender-sensitive hygiene facilities, school furniture, and semi-permanent learning spaces.