B.LEAGUE promotional event was a great success
Japan Professional Basketball League (Bunkyo-ku, Tokyo; Chairman: Shinji Shimada; B.LEAGUE) will hold the B.LEAGUE Promotion Event at MITSUKOSHI BGC from Sept. 7 (Thu.) to 14 (Thu.), 2023, in Manila, Philippines.
At this event, visitors can enjoy an introduction to B.LEAGUE and free-throw scenes.
B.LEAGUE ALL-STAR GAME 2024 IN OKINAWA hospitality seats were also introduced.
On the first day of the event, Thursday, Sept. 7, approximately 500 visitors stopped by.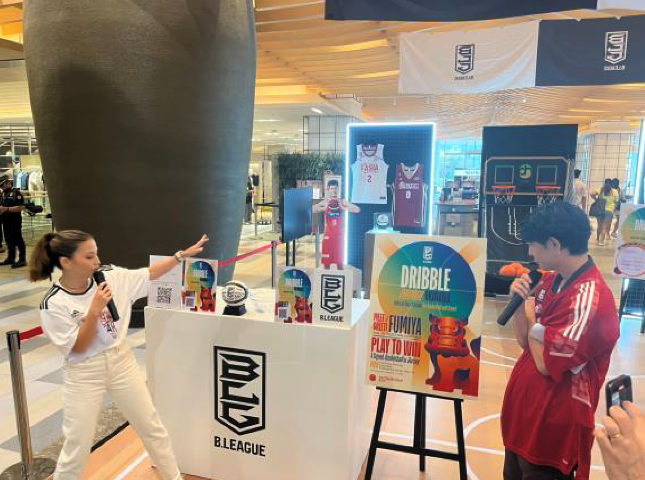 Fumiya, "the most famous Japanese in the Philippines" with a total of 6 million followers, also visited on the first day, adding to the excitement of the event.
B.LEAGUE will continue actively engaging in activities to expand its recognition in Japan and overseas.