Tucked in the landlocked province of Laguna, some two hours and 33 minutes away from Manila is the 5th class municipality of Pakil.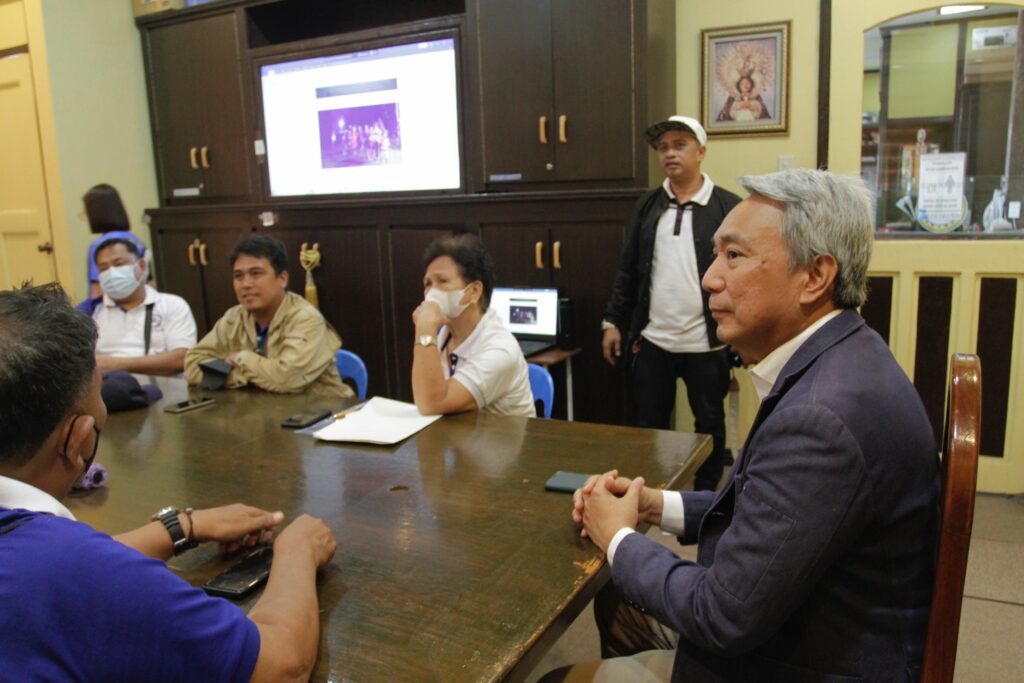 Constituting only 2.4% of the total land area of Laguna—the 7th richest province in the Philippines—Pakil has an average annual local income of P15 million to P25 million. But this year, it is expected to generate a local income of at least P50 million from billios of pesos worth of investments in renewable energy and bulk water supply.
This income achievement has earned the respect of the country's businesss community.
Last year, the Philippine Chamber of Commerce and Industry (PCCI) chose the town of Pakil as the "Most Business-friendly Local Government Unit (LGU)," besting all the towns at the Municipal Level 2 category (3rd to 6th Class Municipality).
In truth, Pakil town may be diminutive in size, with a small population of 23,495 (based on 2020 Census), but its young, dynamic mayor has spent seven years of his incumbency engineering Pakil's development potential.
AGROTOURISM
Mayor Vincent L. Soriano, 47, has put emphasis on Agri-Tourism to improve the competitiveness of his town.
This translates to the development of the municipality's farm tourism sector, recognizing it as an avenue to integrate small farmers into the bigger supply chain and at the same time promoting environment-friendly agricultural technologies.
Currently, there is an ongoing integration of tourism with agricultural modernization such as the introduction of solar-powered irrigation systems to farming and bio-secured and climate-controlled finisher operation facility for the piggery sector.
There are already three working solar-powered irrigation systems, one currently being built, and another one in the pipeline.
As regards poultry, Soriano is keen on stressing that his administration is not against putting up poultries in Pakil. But he is campaigning among poultry owners to embrace the latest green technology in the poultry industry to prevent the infestation of flies that may bring diseases to Pakil residents.
"We are not against putting up poultry farms in Pakil, but yung dami ng langaw [the infestation of flies] is something that has to be avoided," said Soriano.
He insisted that there should be a balance between economic development and the health of the people of Pakil.
In addition to levelling up agriculture in Pakil, instead of growing traditional crops such as vegetables and rice, they are now focused on growing high-value products such as mangoes and becoming a major grower of vanilla.
"We want to be a major grower of vanilla," he said.
LAKE POWER
Soriano is also keen on energy sustainability for the people of Pakil and its neighboring municipalities.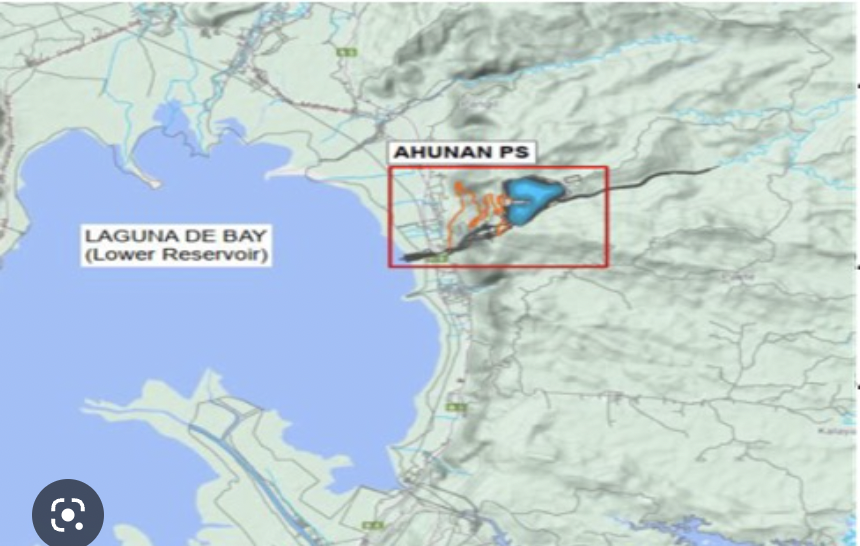 Under his watch, Ahunan Power Inc. will be building the largest power plant in the country to date—a 1,400-megawatt pumped storage hydroelectric power plant.
The plant's pumped storage scheme will pump the water from Laguna de Bay and circulate it through the underground power waterways to an artificial upper reservoir. The construction will be made underground to ensure minimal environmental impact.
More importantly, the Department of Energy (DOE) identified this as one of the contributors of clean energy in the country.
Oppositionists to the project claim that the power plant will deplete the water coming from Laguna de Bay or from natural spring sources.
Soriano explained that this will not happen because the water pumped into the upper reservoir will be returned to its source when there is a low demand for electricity.
Moreover, it will not affect the irrigation systems and will not require a dam to restrict water flow from rivers.
Soriano further said that the Ahunan Power Plant is similar to the CBK Hydroelectric power project in Caliraya, which is a neighbor of Pakil. "A range of benefits will await not only the people of Pakil but the entire country as well because this will add another 1,400 MW of energy that the country can utilize to boost the economy."
This is Pakil's contribution to the government's strategy to address the challenges of climate change, energy security, and the country's transition to cleaner fuels, Soriano added.
While most may think that being a leader requires them to make difficult and binary choices between being good and being tough, Soriano thinks otherwise.
He believes that being humane and having the gumption to execute tough decisions are not mutually exclusive as long as one does things with wisdom and compassion.
LEADERSHIP-CENTRIC GOVERNANCE
Born on September 7, 1976, Soriano's track record, both as a student and as an elected government official, shows a man who puts premium on excellence and public service-driven governance.
At the age of 19, he graduated cum laude in Socio-logy at the University of the Philippines-Los Baños (UPLB) in 1996.
One year later, Soriano was awarded "Most Outstanding Youth of Laguna" (Young Professionals Category) by Gawad Laguna, Inc., a civic organization that recognizes and supports young Laguna leaders.
The year after, in 1998, he was elected Vice-Mayor of Pakil at the age of 21, the youngest person in the entire country to occupy the post at that time.
Three years later, he was elected Provincial Board Member in the fourth district of Laguna.
Meanwhile, education did not stop for Soriano after attaining a college degree. He pursued and obtained a master's degree in Development Management and Governance, again from UPLB.
He also worked as a part-time faculty member in De La Salle-College of Saint Benilde and Malayan Colleges Laguna, teaching subjects like Sociology, Politics and Governance, as well as Comparative Government and the 1987 Constitution, between the years 2010 to 2016.
CONTINUITY, SUSTAINABILITY
Soriano emphasized the importance of continuity and sustainability by way of resolutions that he has initiated for Pakil.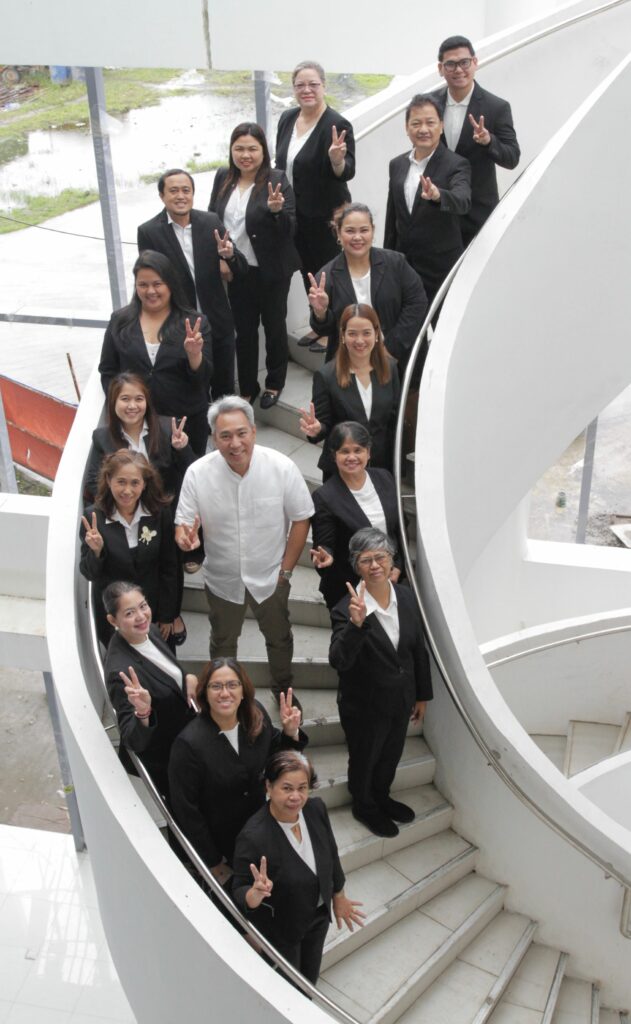 He stressed that risk-taking is a factor of development and that the vision of development should serve as an inspiration for Pakileños striving to better their lives.
Soriano said that in his years as an elected public official, he has learned that a municipality like Pakil can be successful in attracting investments that enable the town to build beneficial infrastructure, in the process, generating its own income, without relying too much on national government funds.
Soriano has set his sights on expanding Pakil by decongesting the area where people converge to transact business.
He is bent on creating more opportunities by placing the new municipal hall away from the center of town. As a consequence, business has started to grow in areas around the new municipal hall.
People are no longer going into one area but are going to other places, thus having an impact to the circulation of money, creating more economic activities, and bringing opportunities for people to earn more money.
Soriano is pushing for Congress to come up with a resolution of income reclassification of LGUs considering inflation rates and other factors.
He is proud to say that Pakil is currently a 5th-class municipality earning an income comparable to second-class municipalities.
Pakil, in the words of Soriano, has evolved from a "very rural, very backward" town into a growing municipality with constituents that openly embrace and works for a culture of excellence; a culture that will have an impact not only on national development but also on instilling a sense of pride in being a part of developing the municipality.
"Clearly, even a small town can contribute to national development," Soriano said.