She was one of the thousands of college students stranded in their campuses when the Enhanced Community Quarantine was imposed throughout Luzon.
"Sir, it was difficult to get tickets. The airline schedule kept changing because of the developing situation," said Ces Buenavista, 21, the only person and cadet officer billeted in the UP ROTC cadet officer barracks in the UP Diliman campus at the time of the ECQ.
Ces said being stranded away from her family hasn't fazed her. "Sir, I'm an introvert, Sir," Ces told the Philippines Graphic.
It's very noticeable that Ces, who's a cadet captain in the Corps of Cadets, liberally uses the word "sir" when she speaks. It's like that for those who undergo a period of regimented life.
Ces said her parents wanted her to come home but that she opted to stay. "For me, it's much better if I am here. I'd have lesser interaction with people, lesser risk for infection."
She admitted her situation is different from other stranded students. She's fortunate that as a cadet officer, she automatically has lodging in the cadet officer barracks of the UP Department of Military Science and Tactics. It's the same situation with her fellow cadet officers in UP ROTC Los Banos. The alumni of the UP ROTC—the UP Vanguard, Inc., takes care of their needs.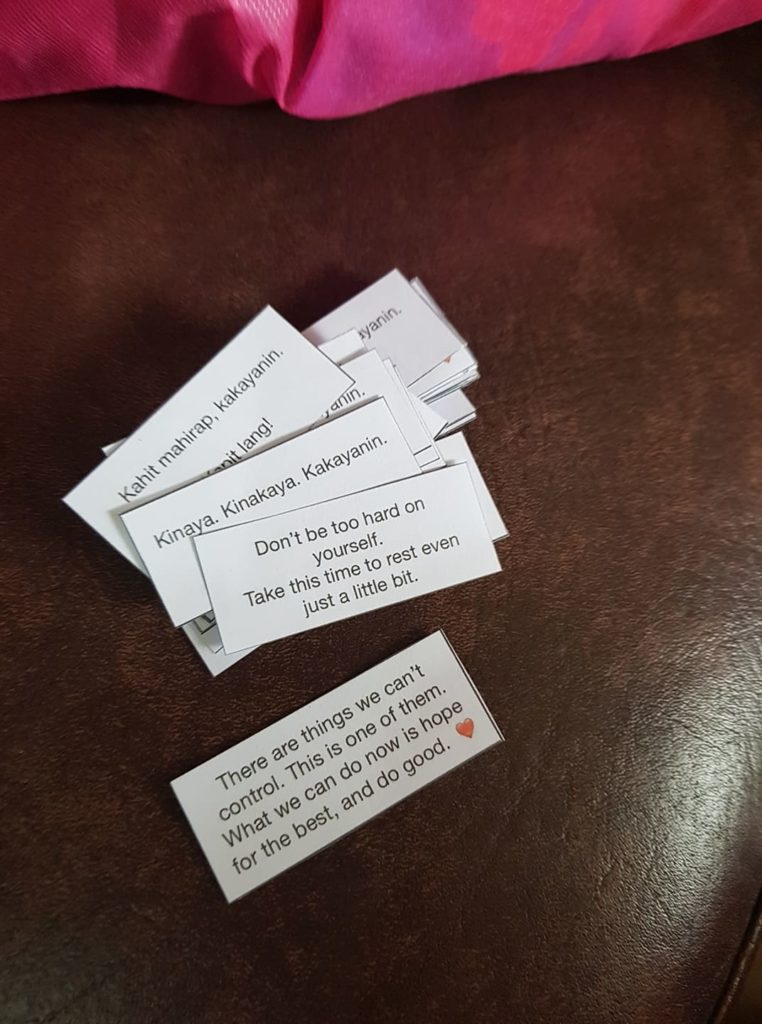 She told the Graphic that she had been spending her time focusing on her online studies, finishing her projects and, of course, her work in the Corps. This work involved helping her fellow stranded students, like preparing care packages for them. Helping her were UP ROTC alumni.
Not everybody can be in the frontlines. They also served, those who sat and prepared care packages.
The care packages contained soap and toiletries as well as snacks and drinks. These were in addition to the two daily meals provided by the Makati Chapter of the UP Vanguard.
Ces said she was among those who benefitted from those free daily meals, which were prepared by the staff of Joe Mag's in Magno Hall inside the UP DMST compound. These free daily meals for stranded students in the UP Diliman campus is being given for the duration of the lockdown.
Her short break over, Ces returned to what she needed to attend to—her studies.
When told that the University Student Council had asked the University officials to pass all students enrolled this semester, Ces had this to say: Sir, personally, its okay because we all know that there are students who could not use the internet for their online classes. But for me, it's such a pity that I was not able to finish my units this semester. I find it a waste that I was not able to have time to really study the subjects I took. It's about competence of the subject, sir. I don't feel I am competent enough about the subjects I missed to pass."