Secretary William Dar: Up close
Clad in a long-sleeved, white barong and dark, formal trousers, Secretary William D. Dar marked his second year as Agriculture Secretary while the entire Metro Manila went on its second day under a Modified Enhanced Community Quarantine (MECQ).
Last year, on Aug. 5, President Rodrigo R. Duterte appointed Dar as the 45th Secretary of Agriculture of the Philippines, replacing then Secretary Emmanuel Piñol.
Dar told key officers of the DA—gathered at the Bureau of Soils and Water Management (BSWM) Convention Hall in Diliman, Quezon City for his State of Philippine Agriculture Report—he had no inkling at all that he would be appointed.
"Exactly a year ago, I received a seemingly innocent text message: 'Wear barong, attend a meeting at Malacañang.' Little did I know that this message I received from Sen. Bong Go will change my life in a big way," Dar said.
It could be said that Dar hit the ground running on his first day as DA chief. The meeting with the President turned out to be an oath taking that was followed immediately by a Cabinet meeting.
Still, Dar, 67, knew the ground well, having already served as Agriculture Secretary during the short-lived administration (1998 to 1999) of former President JosephEstrada.
And in that short 11 months, Dar managed to begin implementing the provisions of the Agriculture and Fisheries Modernization Act (AFMA). Under his watch, the agriculture sector registered an unprecedented growth of 9.6%, despite experiencing an El Niño episode in 1999.
ICRISAT
Prior to returning to government service, Dar spent 14 years (2000 to 2014) as director-general of the prestigious International Crops Research Institute for the Semi-Arid Tropics (ICRISAT), an organization that conducts agricultural research for rural development.
ICRISAT is one of 15 research institutes under the CGIAR (Consultative Group for International Agricultural Research), a global partnership dedicated to reducing rural poverty, increasing food security, improving human health and nutrition, and ensuring sustainable management of natural resources. The International Rice Research Institute (IRRI) in Los Banos, Laguna, is also a member of CGIAR.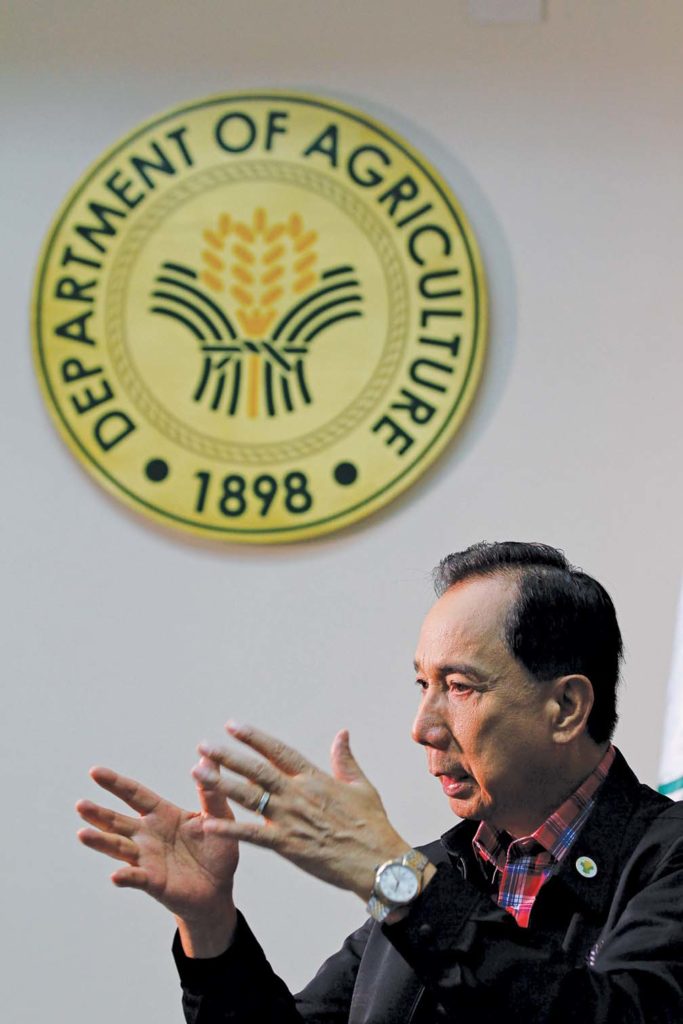 "Normally, you serve, if you do good, a maximum of 10 years. I was there in ICRISAT for 10 years, and they gave me an additional five years more. While I was there, we had a good partnership with the private sector—the business sector and philanthropists like Bill and Melinda Gates. So, we brought a lot of money to the institution. When I started, the ICRISAT budget was only $20 million. When I left, the budget stood at $85 million, four times the original budget. And we brought more outcomes and impacts, bringing the outputs of research to the farmers like the national programs and even to the big associations of farmers. We were really focused on research, in particular, research on dry land farming, and in breeding the appropriate seed varieties. We really multiplied the harvests of dry land farmers in Asia and Africa," Dar recounted.
YOUNGEST PhD. GRADUATE
Dar never lost touch with the academe and the field of research. Agriculture Assistant Secretary for Livestock William Medrano, a classmate of Dar in UP Los Baños (UPLB), said: "Our beloved Secretary started his early career in Benguet State University. He has been very close to all state colleges and universities in the country, even when he was at ICRISAT. He was given eight (doctor) honoris causas in eight different universities."
Born to an impoverished family in Sta. Maria, Ilocos Sur, Dar said he wanted to be a lawyer while growing up. "But opportunity led me into getting a degree in Agriculture. I was offered a scholarship after graduating valedictorian in high school. I studied Agriculture, first at the Ilocos Sur State Agricultural College. I finished it at Mountain State Agricultural College, now known as Benguet State University (BSU), in La Trinidad, Benguet," he said.
In 1973, he took his Master of Science in Agronomy at BSU and then entered the University of the Philippines at Los Baños (UPLB) where he finished his PhD in Horticulture in 1980. "I was only 27 then, the youngest at the graduate school level. Hindi pa yan natutumba [That has not been matched]."
Dar added that his coming to UP was an outcome of a challenge made by his wife to him. "I was challenged by my wife, because she is a UP Los Baños College of Forestry graduate. Sabi niya, hindi ka naman graduate diyan sa UP Los Baños. So, noong may pagkakataon na maging scholar ako ng [She told me, You are not a graduate of UP Los Baños. So, when I had the chance to be a scholar at] PCARRD, I said, I'll go to Los Baños. No turning back. So, I finished my PhD degree in UP Los Baños. So anong ma-say mo [what do you say, now]? I told her."
Working at BSU, Dar started as a researcher and instructor in 1979, becoming professor VI and vice president for R&D support services in 1985.
Dar said that Pres. Duterte did not personally know him, except for the time when the Chief Executive honored Dar as one of the Outstanding Filipino (TOFIL) awardees for 2016, "for exemplary achievements and selfless dedication to their profession or vocation that resulted not only to the advancement of their respective fields of endeavor, but also made significant contributions to the betterment of our countrymen and to our country at large."
"President Duterte mentioned to me that it was Finance Secretary Carlos Dominguez III who highly recommended me," he added.
Dominguez and Dar go a long way back. The former was the Agriculture secretary during the time of the late Pres. Corazon Aquino. And when the DA was reorganized in 1987, then DA Secretary Carlos G. Dominguez III appointed Dar as the first director of the Bureau of Agricultural Research (DA-BAR).
RELEVANCE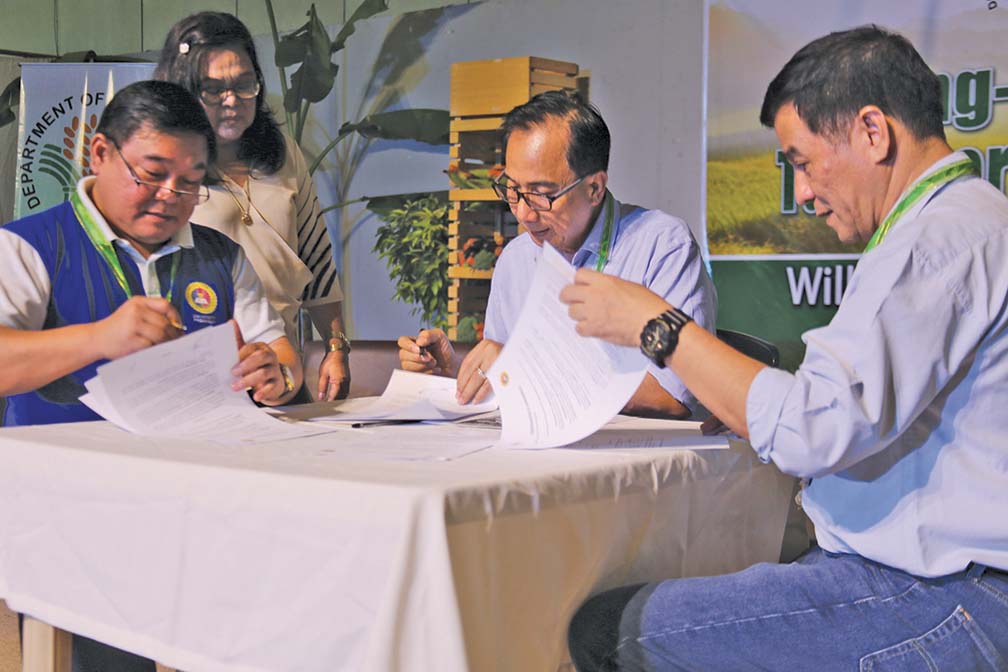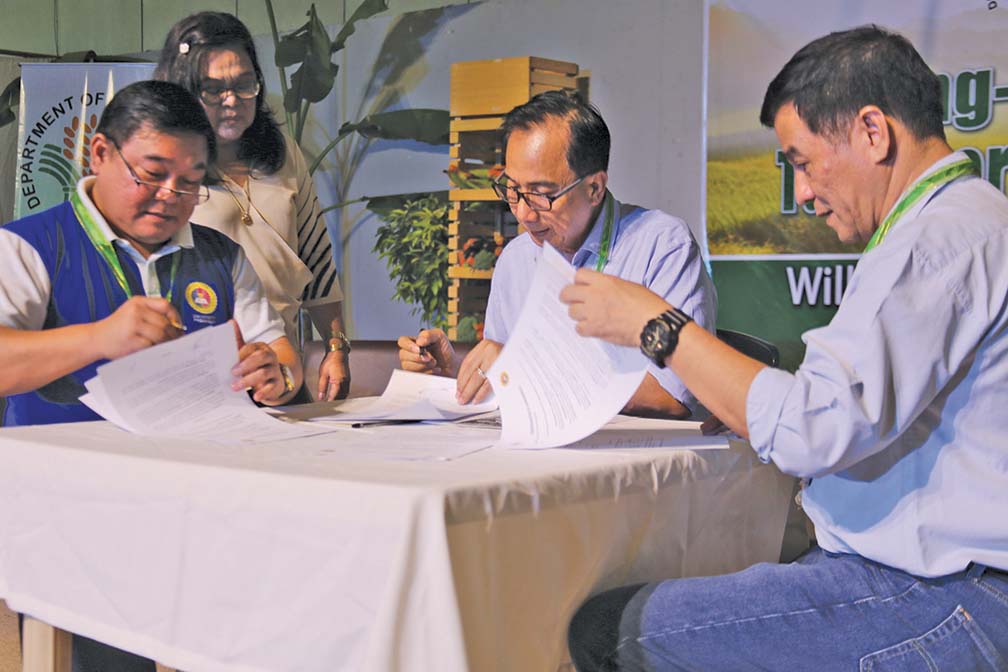 DA staff and officers consider Dar a highly competent, hands-on boss. "Talagang tinututukan nyang mabuti yung trabaho [He really attends closely to the work at hand], they said.
Since Dar came back to the DA, they have been on their toes, even doing overnights to finish their deadlines. "Pero siya din naman, ang sipag-sipag [It's the same with him. He is very industrious]."
Dar's observable commitment to his work as Agriculture Secretary seems to be rooted in his life-long search for relevance in his existence.
"At the end of the long day's work, when I'm left alone in my room, I make time to pause and reflect. Every night, I think of what specific legacy do I want to leave behind. I am at this point in life where I am beyond the numbers in Lotto, but still within the Bingo. In my decades long of existence, did I make my life useful? What difference have I made in other people's lives?" Dar said.
He added: "As I contemplate those questions, I am reminded of what's most important to me: working hard, trailblazing, innovating, reaching goals, a person who constantly values learning and lifting others up. As in the words of the great man that is Jose Rizal, 'It is a useless life that is not consecrated to a great ideal. It is like a stone wasted on the field without becoming a part of any edifice.' A great example of a life well lived, one that excelled and shines brightly to this day. Sana ganoon din ang sa akin, kahit sa maliit at sarili kong paraan [I hope my life comes up to measure, even in my own way]."
Dar called on his colleagues at the DA to illuminate the spirit of optimism and positivity to win this war against COVID-19 Pandemic.
"Let us all be stirring examples and inspiration to others especially during these times. We are fighting this to ensure the food security of the country, the future of millions of Filipino people. I am confident that our race shall stand proud and jubilant once again as we emerge from this pandemic stronger than before," he said.