While other fuel companies increase the price of its products for two consecutive weeks, Independent Oil Company Cleanfuel is doing the opposite way by implementing fuel discounts and offering FREE Face Shield on selected Cleanfuel stations as support of the company to the current pandemic crisis.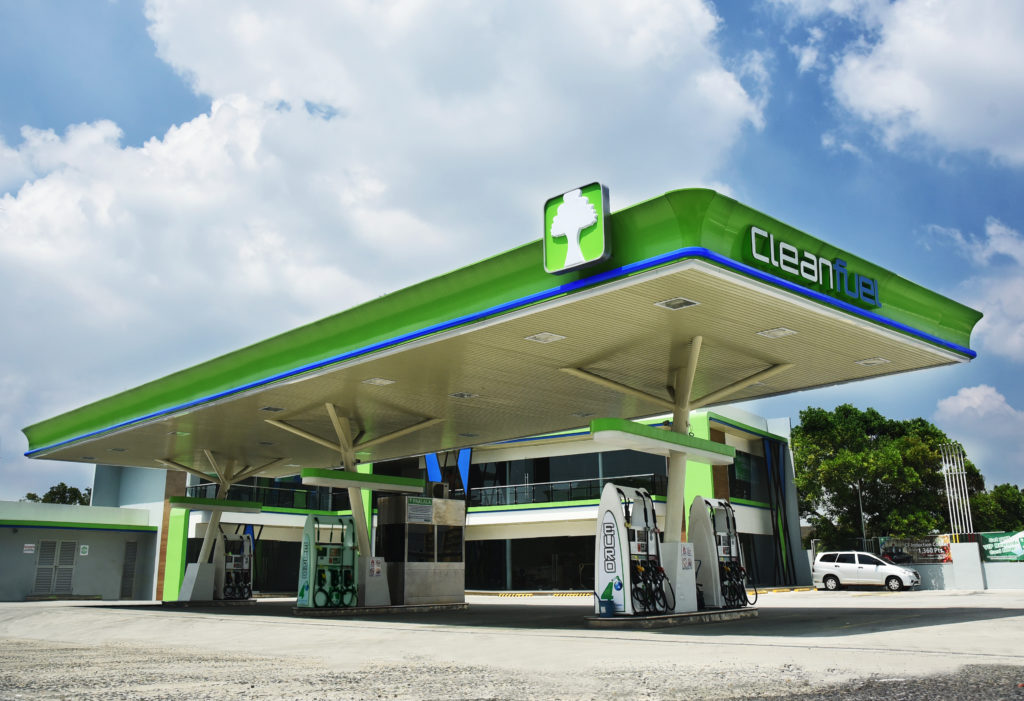 The "Drive 'n Save" fuel discount, which was launched last year, offers motorists an opportunity to get an outright P2 OFF per liter on gasoline products of Cleanfuel—Premium 95 and Clean91—at Cleanfuel J.P. Rizal, Cleanfuel Kamagong, Cleanfuel Sucat, and Cleanfuel Vito Cruz.
Motorists who live in Makati and Parañaque City can avail of the discount and earn bigger savings. The "Drive 'n Save" campaign will start from Oct. 1 to Oct. 31, from 4 p.m. to 12-midnight, Monday to Sunday. The more liters you purchase, the greater your savings will be.  
Last year, Cleanfuel rolled out the "Drive 'n Save' campaign in few select stations.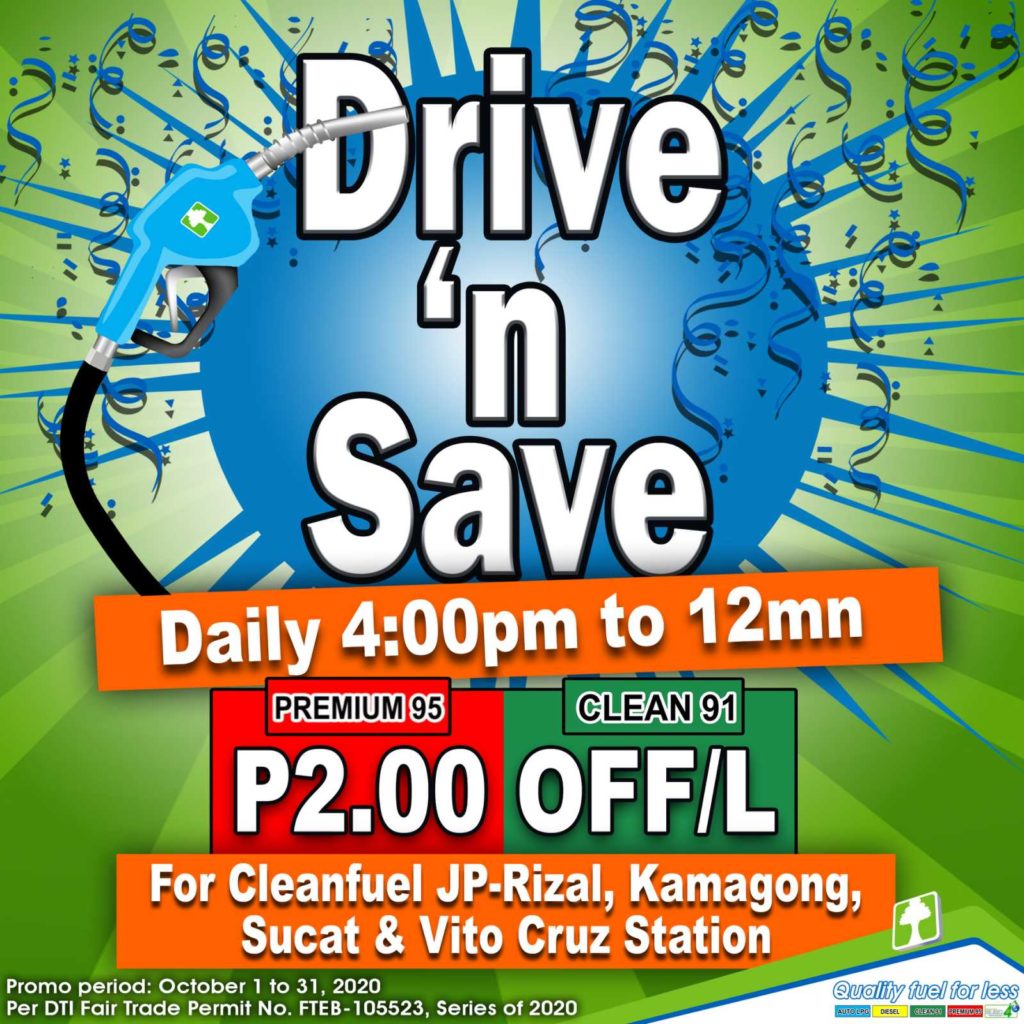 Meanwhile, the company also offers a unique promotion by offering all customers a FREE Face Shield every time they gas up to 20-liters at Cleanfuel Baler, Cleanfuel Commonwealth, Cleanfuel Mayon, and Cleanfuel P. Tuazon. The promo runs from Sept. 25 to Oct. 25.
Since the start of the lockdowns, Cleanfuel stations are also practicing contactless payment through long-time partners, Paymaya and GCash. Yet these measures are just the start of how Cleanfuel wanted to reach to their beloved clients.
Their Cleanfuel VIP rewards cardholders earned points while gassing up. For every liter of fuel, Cleanfuel is giving customers one point rewards that would help them get a variety of items ranging from home Air Purifier, 21 and 32-flat screen TV, washing machines, refrigerators, tablets, bed frames, portable WIFI devices, and even mountain bikes! Non-VIP members can also avail a VIP card by visiting online at https://www.cleanfuel.ph/vip-card/ to sign up for FREE card registration.
All Cleanfuel stations are open 24/7, and offer credit card services and cashless modes of payment such as GCash and Paymaya.