LOOK!  The LED billboard display on the wall of the GA Tower along Boni, EDSA has the faces of the headliners in the Philippines Graphic webinar—"How's your Soul Quotient? The state of Philippine Literature in the time of pandemic"
The webinar will start at 1:30 p.m. on Nov. 30 and will have as speaker, National Artist for Literature F. Sionil Jose, who will deliver a paper on Philippine literature under COVID-19.
Multi-awarded poet, fictionist and academician Dr. Jose "Butch" Dalisay, together with veteran journalist Lito Zulueta, will be the reactors to the paper delivered by Jose.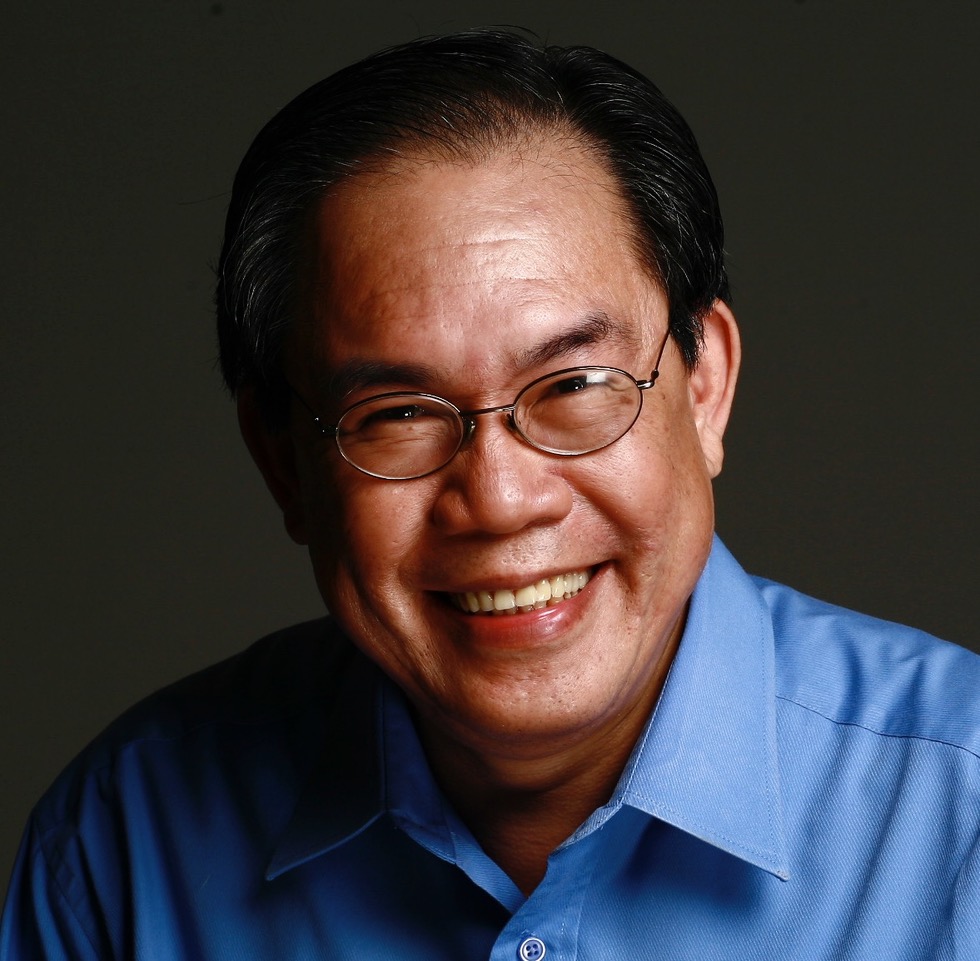 Dr. Jose Y. Dalisay Jr., or Butch Dalisay to the readers of his "Penman" column in the Philippine Star, has published over 40 books of fiction and nonfiction in both English and Filipino.
He has won many major awards for his writing, including the TOYM, the Palanca Hall of Fame, the Gawad Balagtas, and the CCP Centennial Honors List.
In 2007, his second novel "Soledad's Sister" was shortlisted for the inaugural Man Asian Literary Prize.
He is a Professor Emeritus of English at the University of the Philippines, and is a member of the Board of Trustees of the Akademyang Filipino.
Lito B. Zulueta is a veteran journalist, editor and writer, and a film and literary critic.
He was Arts & Culture editor of the Philippine Daily Inquirer, where he continues to write reviews, features, and commentary on the arts, cultural heritage, and the Church.
In 2008, he won the National Book Award in History. He is a faculty member of the University of Santo Tomas, where he teaches journalism, literature, and cinema.
The webinar will be hosted by BusinessMirror editor-in-chief Lourdes Molina-Fernandez and will have public anthropologist, film critic, film educator, and BusinessMirror columnist Tito Genova Valiente as moderator for its Q&A segment.
REGISTRATION
And because we believe that it's best to start them young when it comes to literature, we welcome high schools to participate in this event. Be one of 31 high schools—from as far north as Sta. Ana, Cagayan to as down south as Zamboanga City—that have registered for the webinar. Register now— https://mailchi.mp/2ca618d8d53c/graphic-webinar?fbclid=IwAR0WTWYrpae5tyIt_uPfCYuxsr4uiFF–g4DfePosALOh2dk30R9xXY5XHE