Last January, officials of the city government of Biñan conducted a project tour of the city's on-going construction projects for 2021.
Observing health protocols, Mayor Walfredo "Arman" Dimaguila, Jr.—together with Vice Mayor Gel Alonte and members of the city council—joined students and the local media as they trooped to the construction site of a new building in the Polytechnic University of the Philippines (PUP)-Biñan campus.
City Education Officer Edmil L. Recibe said the soon–to–be operational four–storey building shall have five spacious classrooms per floor. "The fourth floor will also have an indoor performing arts theater that can seat 500 students."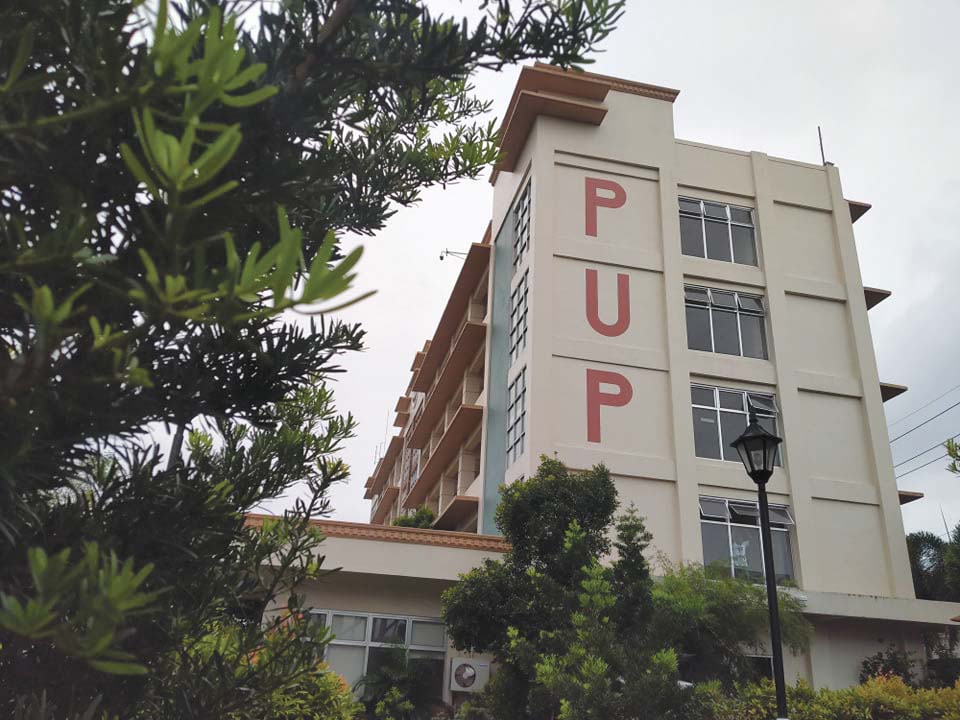 PUP–Biñan was established in 2010 by way of a Memorandum of Agreement (MOA) between PUP and the city government of Biñan.
Dimaguila was still vice mayor when he started the city's student scholarship programs known as Iskolar ng Biñan (INB) now.
It was Dimaguila who instituted the Iskolar ng Biñan (INB) program in 2018, which gave a P10,000 financial assistance per semester to poor, but deserving Biñan high school graduates who passed the PUP College Entrance Examination (PUPCET) and will enroll at the PUP–Biñan campus.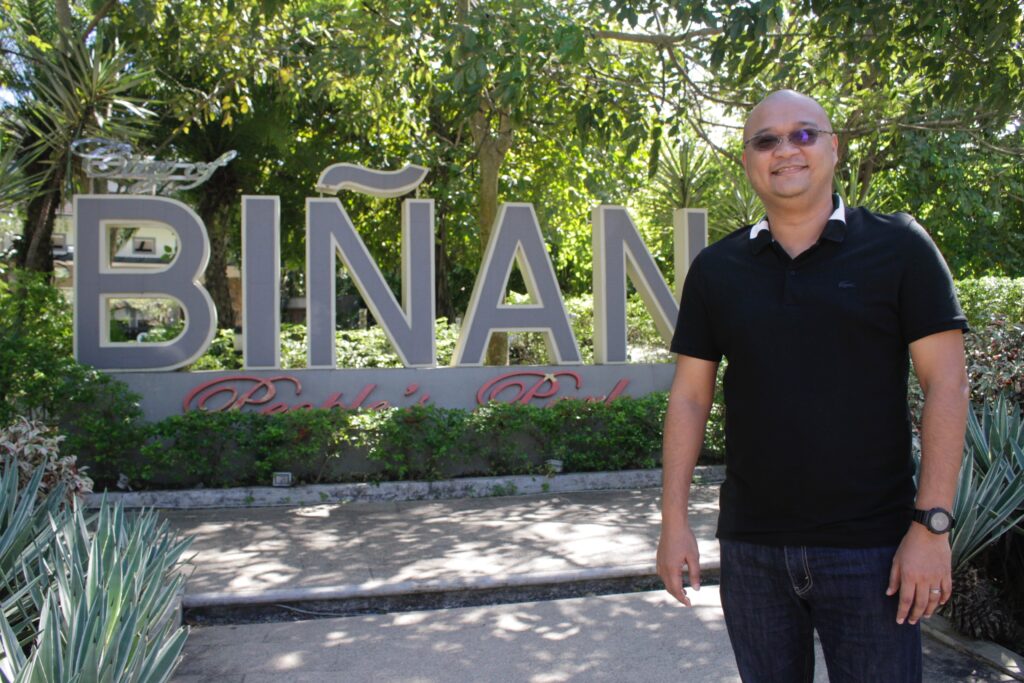 According to Recibe, PUP–Biñan currently has a population of 1,503 students. "Masyado na silang dumarami. Ito ang dahilan kung bakit itinayo ang bagong gusali [The population has grown which required that a new building be constructed to accommodate new students]."
He added that with the new building, new courses will also be offered to include: Psychology, Engineering, Communication Arts, and computer courses at the College of Education.
ISKOLAR NG BIÑAN
Johanna Marie H. Bermas, 21, a resident of Brgy. Canlalay, said that without Iskolar ng Biñan (INB) program, she would not have been able to go to college.
"I had lost hope in earning a college degree. Being raised by a single mom, I was torn between working already to help my mother earn a living and continuing my studies. Lucky for me, there is the INB which continues to fuel my hope in these trying times."
Like the average INB student, Francis Bustarde, 22, is grateful for the city government's efforts to help secure a better future for the youths of Biñan.
A resident of Brgy. Langkiwa, Bustarde is also the current president of the PUP–Biñan Central Student Council (CSC).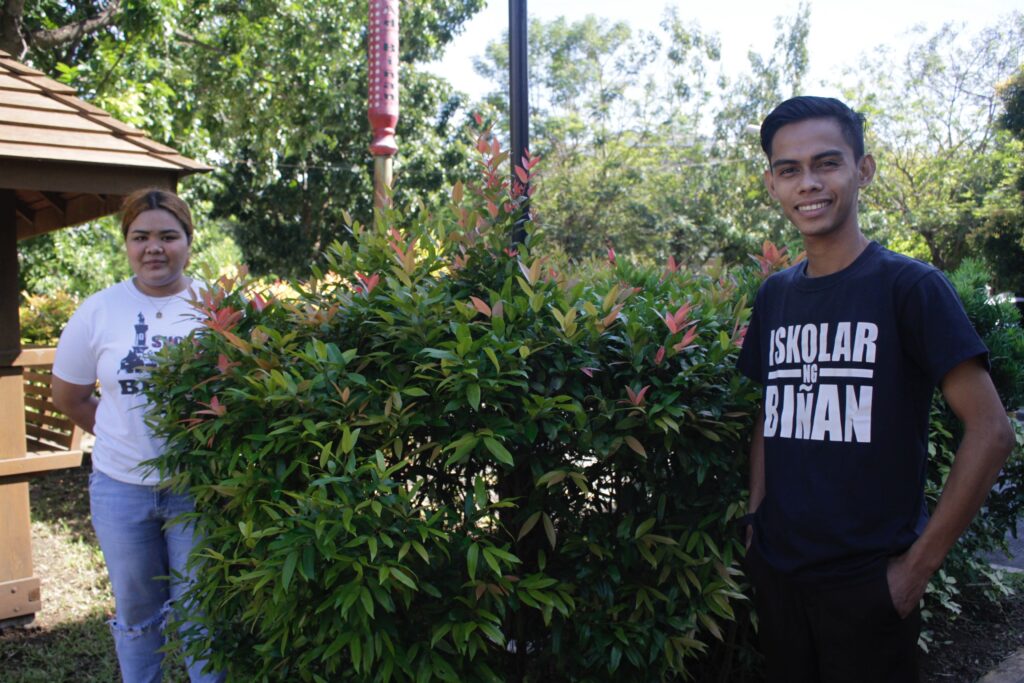 "I am studying in PUP–Biñan where there is no tuition or miscellaneous fees. In the country, or even in Laguna, there are many scholarships, but INB is different. It really demonstrates to the youth the city's support and care, particularly in education. As a scholar, you become a role model for everybody," Bustarde said.
He added that the PUP–Biñan CSC has a very active Facebook page that offers various services to students. This includes providing free load assistance to students having difficulty in paying for internet service needed to attend virtual class meetings.
EDUCATION IN PANDEMIC
With the COVID–19 virus writing finis to teaching in a physical classroom, the Biñan City Government intensified its efforts to beef up the so–called "virtual classroom."
Biñan City Information Officer (CIO) Roman E. Carencia said they helped launch online tutorials in their Youth and Sports Development Office (YASDO) headed by Alfred Benedict Suarez. "We started with 200 students, then 400, until we reached 800 students. The DILG recognized what we did and cited it as one of the 'best practices' of local governments in the face of the pandemic."
Carencia also said that Dimaguila ordered 200 laptops and 75–inch Smart TV sets to allow for inter–conferencing among public schools, especially in times of typhoons and other natural disasters. "We want the whole of Biñan to have free WiFi, using fiber optics."
The Biñan City government was ahead of the national government in providing laptops and computers to teachers, he added. "We already delivered then laptops and computers to our teachers, even as the Education Secretary was still talking about it."
Carencia further said, "We never envisioned the pandemic to happen so suddenly and so wide–spread. Nobody was able to conceive of this so–called 'new normal.' But because the Biñan City government had been readying its citizens for the new media, we were prepared, in a sense. Fortunately for Biñan students, they will benefit from the Information Technology (IT) preparations of the city government. The fact that we have a radio station made the adjustment to the new normal relatively easier."
S&T HIGH SCHOOL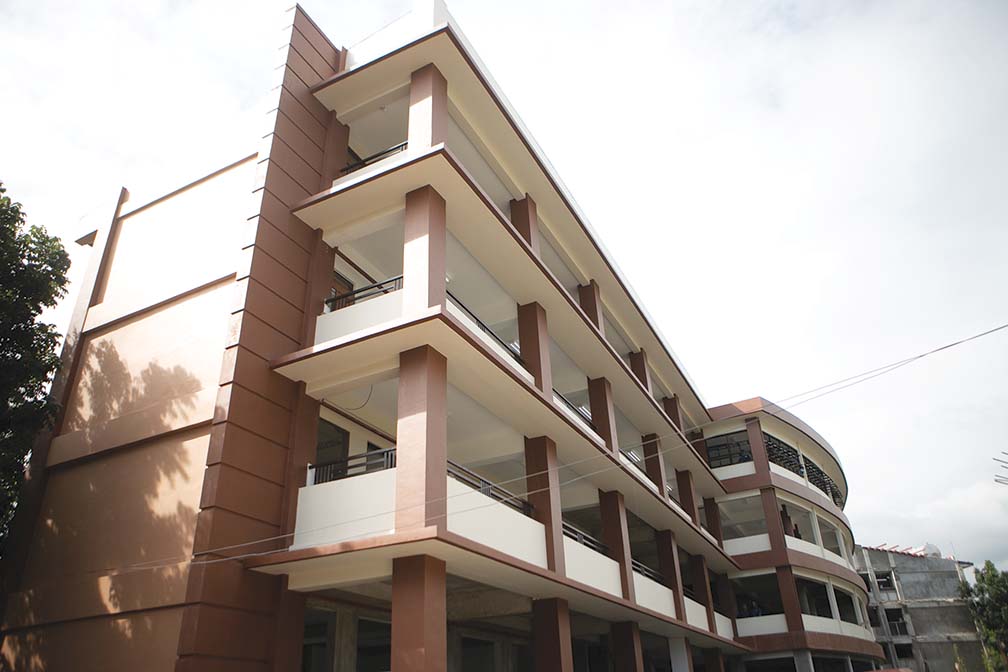 The Biñan City government also proudly showed the new Biñan City Science and Technology High School located in Silmer Village in Brgy. San Francisco.
It was only in February 2018 when the ground–breaking ceremony of the school occurred.
"This is another realization of academic programs and projects of the Biñan City Government that we can truly be proud of. Our hats off to our City officials Mayor Arman Dimaguila, Vice Mayor Gel Alonte, Rep. Len Alonte–Naguiat, and Councilor Liza Lopez Cardeño of the City Council Education Committee," Recibe said.
Less than three years later, the Biñan Science and Technology High School has begun accepting registration of incoming Grade 7 students for SY 2021–2022.
The Biñan City Science and Technology High School is a four–storey building that stands on a 6,835 square meter land donated by Virginia Miriño.
"The City Government of Biñan believes that education is the greatest engine of development and so we persist to implement programs that will provide quality and modern education for Biñanenses," Dimaguila said.