Months before the Tokyo Olympics, Sam Corrales—TV producer, dance fitness instructor, host, and courtside reporter—interviewed Olympic qualifiers Hidilyn Diaz and EJ Ebuena at the Summit Natural Drinking Water "Thirst for Gold" Virtual Press Conference.
Also present at the presser were Jill Villanueva, marketing manager of Asia Brewery, Inc. and Karen T. Caballero, Deputy Secretary General, Philippine Olympic Committee (POC).
Villanueva thanked the POC for its partnership with Summit Natural Drinking Water "in assuring that our Filipino athletes get the proper hydration that they deserve and need to help them give their best and have them win more medals for the Philippines."
"Now we are also enjoining Filipinos to show their continued support through our athletes. We will all rally behind them. And this year, Summit Natural Drinking Water is in one team with our Olympic qualifiers, and the Filipino nation, in vouching for the gold for our country with our Thirst for Gold campaign. We will ignite the Filipino pride as our athletes face new summits this coming 2021 Tokyo Olympics. And it's an honor to be in one team with all of you. Thank you for continuously supporting Summit Natural Drinking Water. And more importantly, thank you for the faith, cheers, and hope that you have given to our Filipino athletes who tirelessly continue to make this country proud," Villanueva added.
For her part, Caballero extended the POC's heartfelt gratitude to Summit for its generous support to the country's national athletes for more than 16 years.
"Your unwavering commitment to support our sports heroes inspire us to work harder to create more programs to produce more world-class Filipino athletes. We are confident that with the overwhelming support of Summit, we can further strengthen the Olympic movement in the country. As we all say, the Olympic movement in the Philippines goes for 'faster, higher, stronger.' Together, we look forward to make history and make every Filipino proud," Caballero said.
Corrales announced that Summit Natural Drinking Water recently released exclusive Summit Sports Label Bottle.
"With five Olympic Bottle Designs, the purchase of these Summit Natural Drinking Water Bottles will contribute to the training and hydration of our national and local athletes," she added.
The following are excerpts of the virtual presser:
What do you think will be the difference of the Tokyo Olympics from the previous competitions that you had?
Hidilyn: The 2020+1 Olympics will be different, first, because of the pandemic. So many things happened. We all thought that it wasn't going to push through. Ang daming pinagdaanan [We went through a lot]. Like, EJ was stuck in Italy, I was in Malaysia. This Olympics will be special for me because it will be my 4th Olympics. I am now 30 years old, still proving that we Filipinos can fight for the gold. The Lord is making me an instrument to give inspiration to all Filipinos, especially in this time of pandemic.
What's your typical regimen?
EJ: Very boring. We wake up. We eat breakfast. We train. We rest. We train again. Basically, day in and day out. That's how our routine kind of goes. As for me I wake up 7:30 or 8 in the morning. I prepare my meal. I train at 9 or 9:30 a.m. I finish around 12:30 to 1 pm. Then I have a short break of two to three hours. We train again in the afternoon, around 4 p.m. Then I finish around 7 to 8 pm. And then I eat and then I go home and sleep. It's a very boring routine. But I stick to it because I believe this is what will bring us to excellence. Repetitive training.
Hidilyn: Pareho ako kay EJ [It's like EJ's]. Boring yung routine namin [It's a boring routine]. Eat. Sleep. Training. Eat. Sleep. Really, it's Isolation Training. Kailangan pahinga talaga. Kumain ng tama. Uminom ng tubig [You really need to rest, eat the right food, drink water]. And constantly, you have to master the technique. Always, pushing to the limit.
The Tokyo Olympics was postponed because of the COVID-19 pandemic. How did this affect your preparation?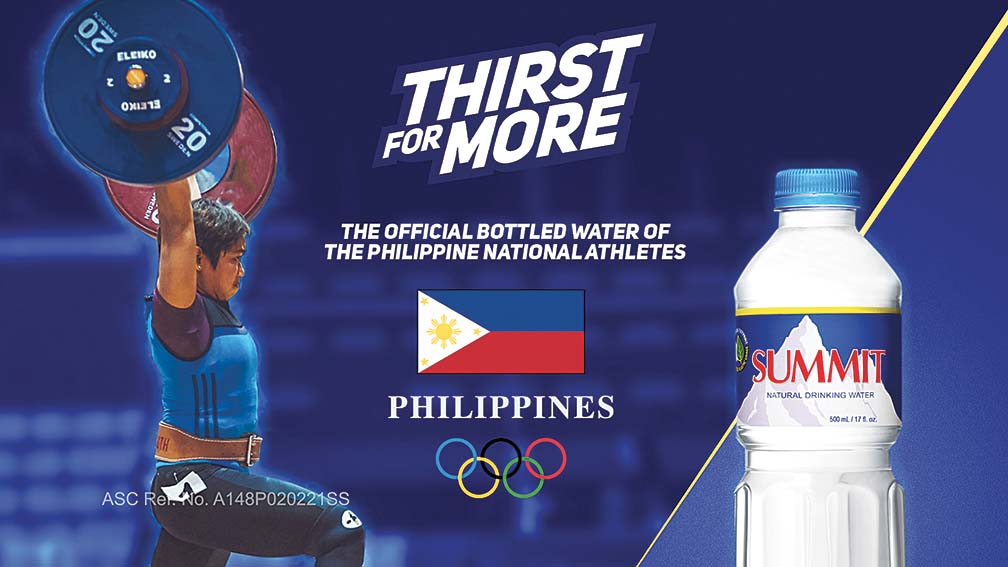 Hidilyn: Earlier on, I thought it was impossible already. In the months before, the anxiety was so high. There were many questions. But, as we can see, it pushed though. As an athlete, we still prepared even with all the uncertainty. Kailangan pa rin e [We needed to]. Dapat prepared pa rin [We needed to prepare].
EJ: I didn't think that it would take this long to prepare for my first Olympic games. After the SEA Games, I thought I had eight months to go and then it's gonna be my Olympic debut. After that, I wanted to take a break because I think I started my Road to Tokyo back in 2018, after my recovery from my injury. And I basically, didn't stop for the next two years. So, I was hoping that after Tokyo, I'd have a little bit of a break, a little bit of time for myself, my family. But the pandemic definitely affected that timeline. I needed to move my life a year later. That hit me a bit hard. At the same time, getting stuck in a foreign country like Ate Hidilyn, it's tough. You don't know what's about to happen. If I remember it correctly, I was in Italy and everything was okay and then it was just some part in the north was actually closing down and then in the evening of the same day, the say, 'Okay, nobody gets out of Italy.' What just happened? And everything just kind of hit me. Oh, I guess I'm trapped here. Tokyo was postponed. Everything came just crashing down. Now, we're back again on this path of getting that Olympic debut, performing well.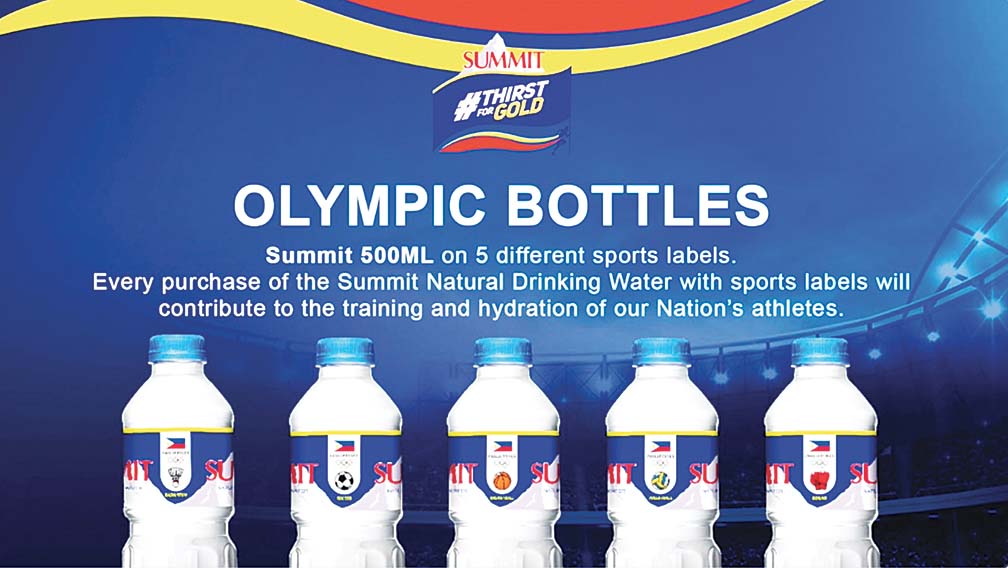 How does it feel to be chosen as one of the top athletes to partner with Summit Natural Drinking Water?
EJ: I'm very happy to represent a brand that I truly believe in. A product that actually, I've been using since I was a kid. It's a dream come true to actually rep a brand that I am really using.
Hidilyn: Napakasaya na pumartner sa isang brand na naniniwala sa isang atleta, naniniwala sa mga Filipino athletes. Na sinusuportahan kami sa kahit anong year. Kasi nakita ko, nandyan at constant talaga ang Summit na tumutulong sa mga Pilipino athlete [It's such a pleasure partnering with a brand that believes in the Filipino athlete; a brand that supports us in whatever year. I saw for myself that Summit is constantly helping Filipino athletes].
Out of all the brands why did you put your trust in Summit Natural Drinking Water?
Hidilyn: Mas pinili ko ang Summit kasi nagtiwala sila sa aming mga Filipino athletes. Sa aming mga athletes, napakaimportante noon na hindi lang sila nagtiwala sa amin noong nanalo kami kungdi nandoon sila during our preparations. And also, Summit has been there from the start. Nakita ko yung mga bottles na kung saan nandun yung mga picture ng mga idols namin. It gave us inspiration. Nagtiwala kami sa Summit [I chose Summit because they gave their trust to the Filipino athlete. It's very important that they trusted us even when we were not yet winning athletes. They were there from the time we were preparing, from the very start]
EJ: It's the best. This is a truly good product and I'm just lucky to be representing it.