The Christmas spirit is alive and well in Biñan and we made sure of that. Despite the economic challenges brought about by the pandemic, the city government was still able to push through with our infrastructure projects. We need to maximize our resources and assure our people that this pandemic will not stop the local government from bringing quality service and projects to its people."
That was the statement made by Biñan City Mayor Walfredo "Arman" Dimaguila Jr. in response to questions about the status of the city's infrastructure development projects, most of which were planned as early as 2018. The city government broke ground for some of these projects in February 2020 with the goal of completing them over a period of 18 months.
Biñan City's first ever Public-Private Partnership Program includes the construction of a 1,552 square meter commercial complex with an elevated parking building and a hotel behind the Alberto Mansion. This project, according to Dimaguila, is 50 percent finished.
To improve the facilities of Ospital ng Biñan, the mayor started by adding two city health offices in 2018. Last year, construction started on a full extension of its 200-bed capacity, four-story building which will also house a modern Intensive Care Unit (ICU). As of the end of November 2021, the new building is 50 percent complete.
It was also in February 2020, that Dimaguila, together with Vice Mayor Gel and other city officials launched the new Polytechnic University of the Philippines-Biñan (PUP-Biñan) campus building.
The city government's scholars study at PUP- Biñan, which is funded by the Biñan City Government. The new campus building in Barangay Zapote is expected to open in school year 2022 to 2023.
Other projects that are nearing completion include the Biñan City Jail which is located on a one-hectare lot in Barangay Dela Paz and can hold 300 inmates; and the new Fire Station near the Lambingan Bridge in Barangay San Antonio.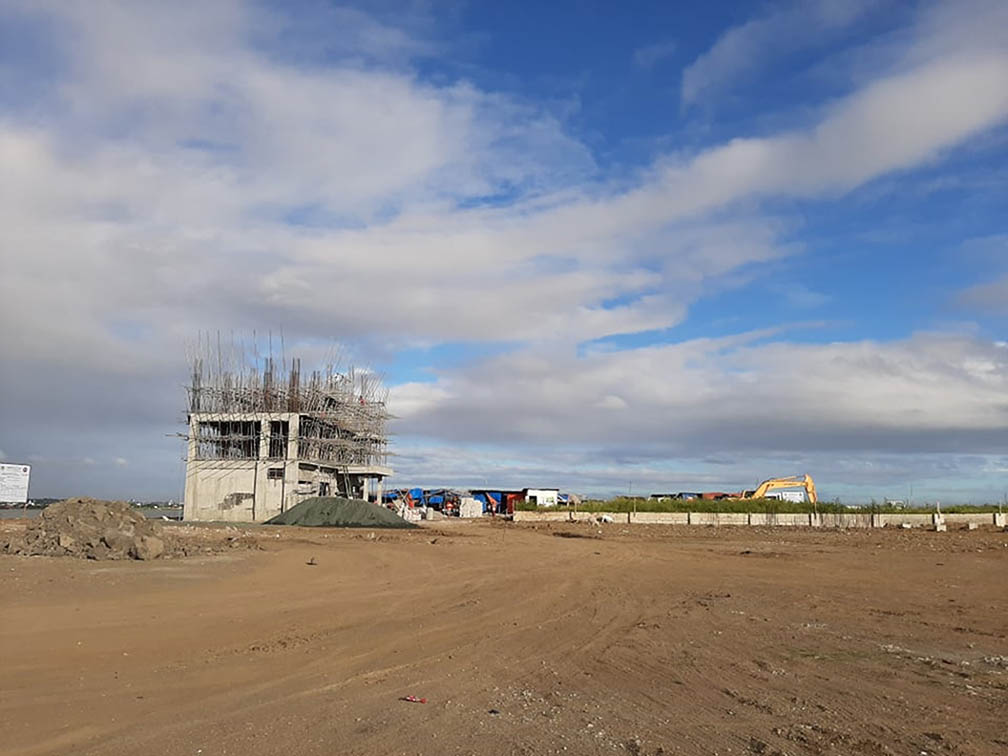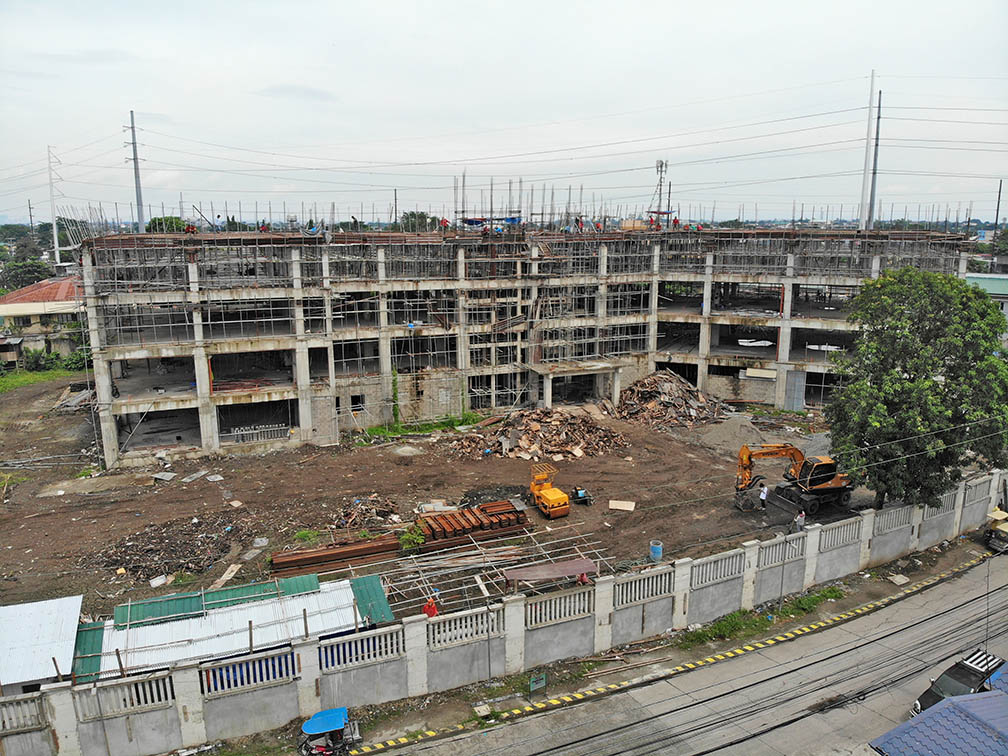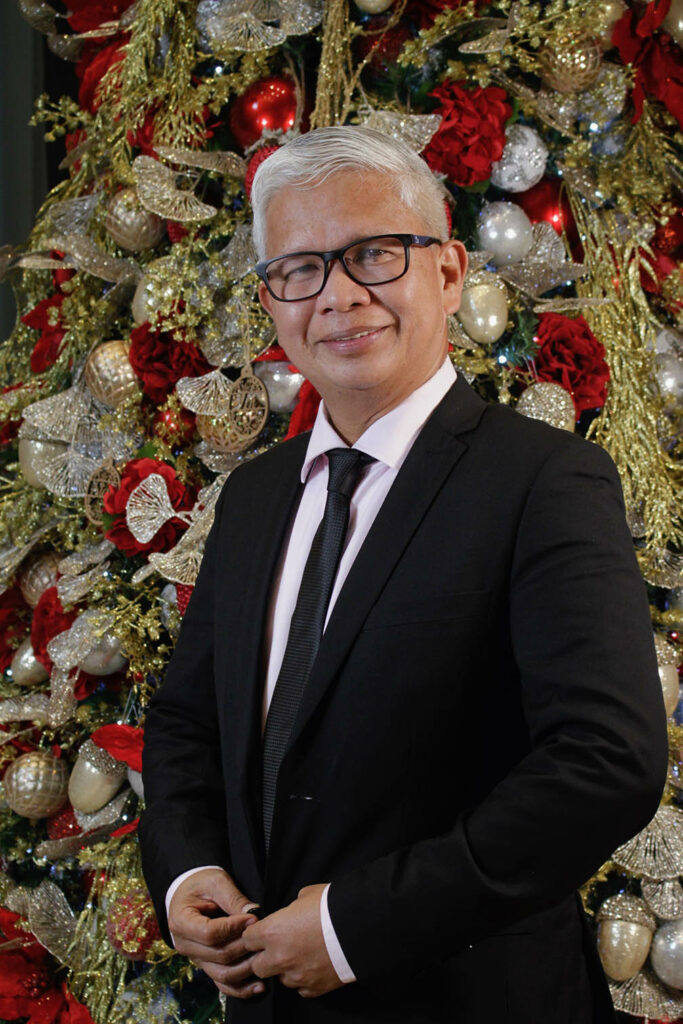 Flooding problems
With the support of Biñan Rep. Marlyn "Len" Alonte, the city government initiated the Biñan Dredging Project to help solve Biñan's flooding problems. The project will raise the shoreline of the waterfront barangays of Malaban and Dela Paz using silt from Laguna Lake.
Dimaguila, however, explained that flooding will not stop until the national government provides a concrete plan for the rehabilitation of the Laguna Lake.
"We are a catch basin of Laguna Lake and as long as it is not rehabilitated, we cannot avoid flooding in the low-lying areas of the city such as Barangays Dela Paz, Malaban and San Jose," he said.
In addition to pushing forward with the infrastructure programs, the city government also initiated efforts to jumpstart the recovery of the local economy. One such effort is the Tax Amnesty Condonation of interest, penalties and surcharges on delinquent real property taxes under City Ordinance No. 4, Series of 2020 and City Ordinance No. 2 and 3, Series of 2021. The funds generated from this helped finance Biñan's priority projects.
Another program that the Biñan City government adopted is the Safety Seal Certification. This is a voluntary certification scheme that affirms that an establishment is compliant with the minimum public health standards set by the government.
"As of November 26, 2021, 150 business establishments have been
approved for a Safety Seal. This program has helped us revive our local economy as more and more business establishments have been encouraged to resume normal operations," Dimaguila said.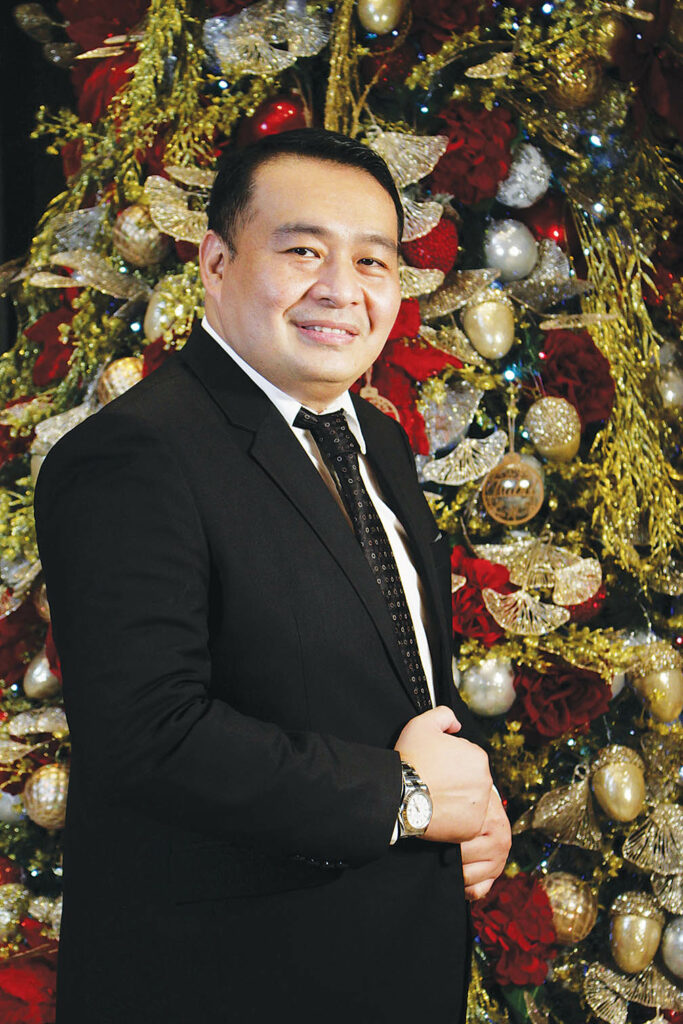 Agriculture in the City
Agriculture also continues to thrive in the city. Vice Mayor Angelo "Gel" Alonte pointed out that even before the strawberry fields in Barangay Mamplasan had become an attraction, the city had already been famous for Biñan Organik Farm, which promotes urban farming.
Vice Mayor Alonte added that they encouraged their residents to go into rabbit farming to boost their livelihood. The Biñan City Rabbitry, which is located in the Organik Farm, was launched in March 2021. It offers free rabbit raising manuals, seminars and information to those who are interested in rabbitry. It also provides free vitamins, electrolytes and stud services for those who have already started breeding rabbits.
He said they decided to push for rabbitry because rabbits are low maintenance, easy to manage and offer a fast return of investment. Rabbit meat is also rich in protein, low in fat, and high in nutritional value, making it one of the healthiest meats.
Currently, rabbit meat costs P400 to P450 per kilo. The city government is hopeful it can attract more Biñanenses to get into the trade so that rabbit meat will be more affordable for consumers. Vice Mayor Alonte admitted, though, that he did not initially like the taste of rabbit meat.
"When I first tasted rabbit meat, I did not like it. Eventually, I got to like it. It actually tastes like chicken meat and I like it cooked with salt and pepper," he said. "This is going to be a future attraction here in Biñan. We already have chefs who are developing recipes for rabbit meat."
The vice mayor pointed out that their constituents would regularly visit the Organik Farm to buy fresh vegetables and rabbit meat during Farm Day Gate Selling.
"In fact, just last November 26 and 27, 2021, the Organik Farm launched the 'Harvest Festival' where they promote local sellers and conduct free seminars titled 'Organic Agriculture at Home' for junior farmers or children and adults," he said.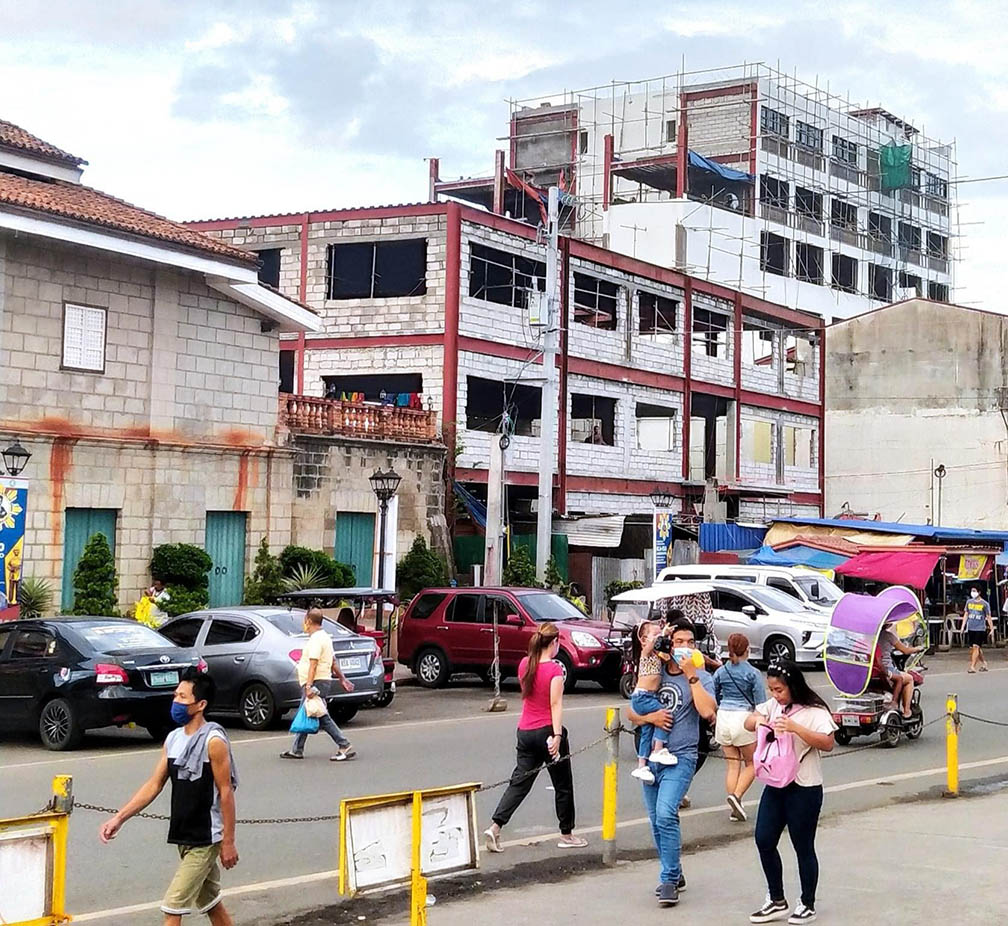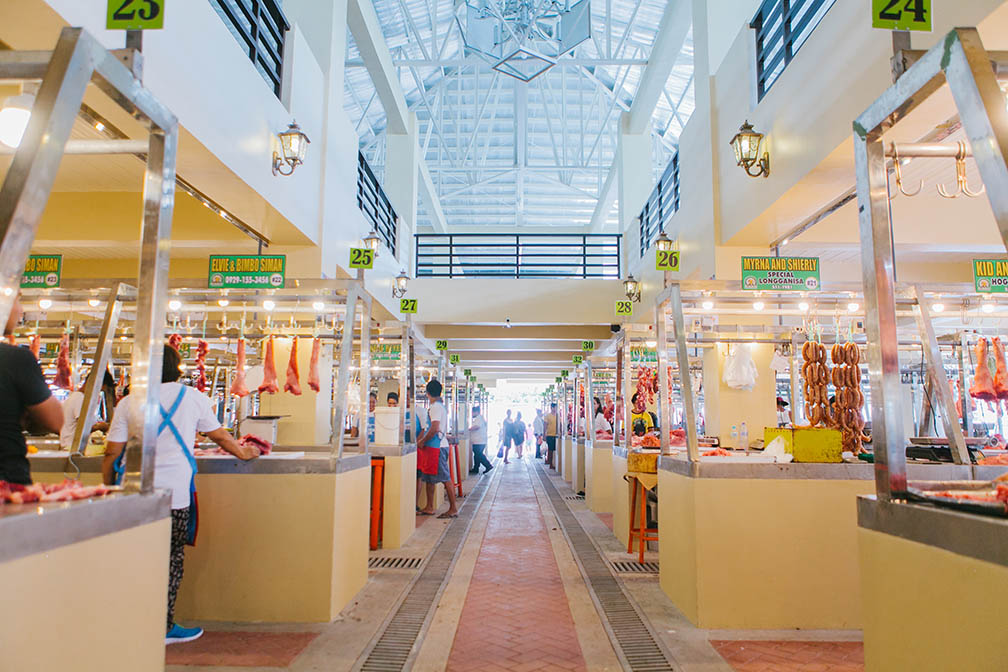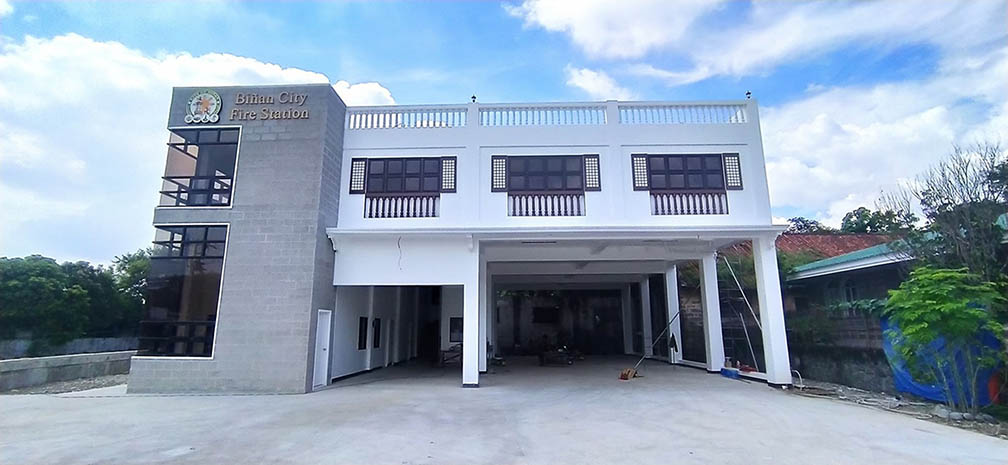 Economic Stimulus
For her part, Rep. Alonte reiterated that the ongoing infrastructure projects in Biñan would provide the economic stimulus for the city's economic recovery in the aftermath of COVID-19.
"The city government has an ongoing P280-million worth of infrastructure projects, which include the construction of commercial buildings, elevated parking, a Science and Technology High School, hospital expansion as well as road widening and re-blocking projects which are all nearing completion," she said.
"Once completed, these will all contribute to strengthening the city's competitiveness in attracting potential investors as well as ensuring good quality education among our young learners," she added.
When asked about her plans for 2022, Rep. Alonte said she will be running for re-election so that she will be able to continue working closely together with Dimaguila and Vice Mayor Alonte for the benefit of all Biñanenses.
"If you look at what the three of us have done, you will notice that I have my own projects to pursue. Mayor Arman has his own and Vice Mayor Alonte has his. But when you put them all together, we were able to address the needs of our constituents," she said.
She added that she will see to it that the Ospital ng Biñan will be upgraded to a tertiary hospital. Other projects that she will pursue include a Dental Center, Center for Women and Children, construction of evacuation centers, an LGBT Center, a City Legislative building and improvements to the barangays' multi-purpose halls.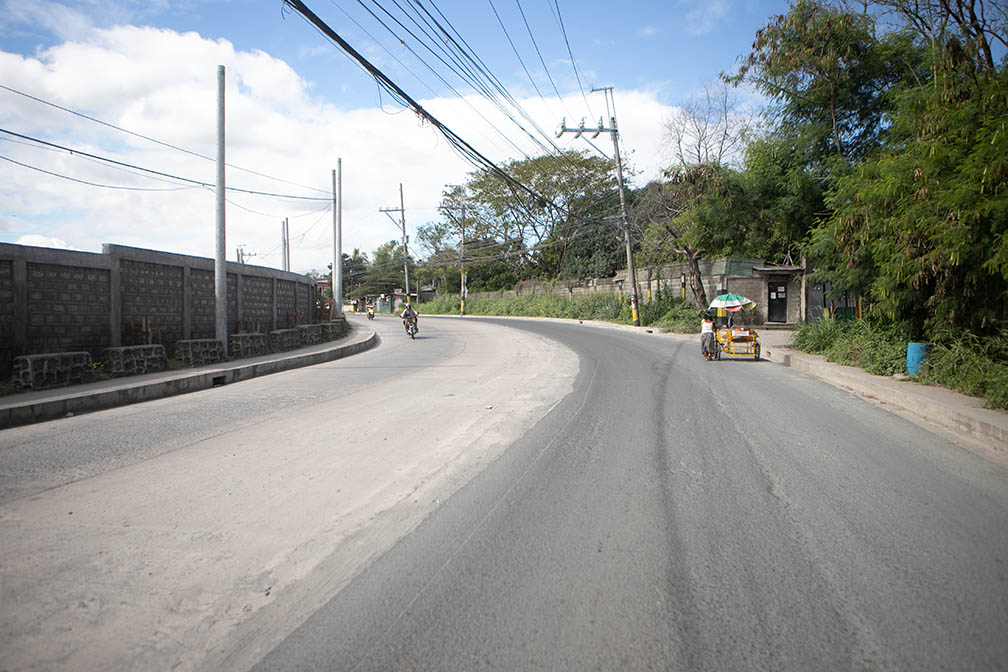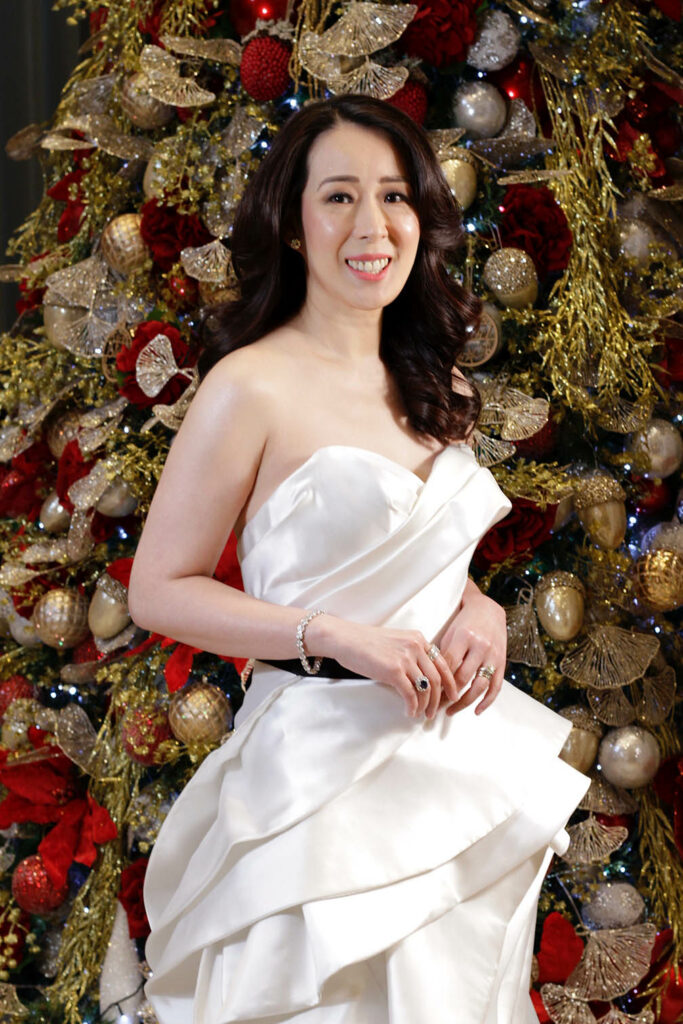 'What We Do Best'
"I hope to continue my role of bringing in resources through programs and projects from the national government to help fast track the growth master plan of the city. We will continue to work seamlessly and productively for the city and our beloved residents," she added.
Vice Mayor Alonte, who is also running for re-election, gave his assurance that he will continue to listen to the voices of the Biñanenses so that he will be able to come up with projects with the help of barangay officials and city councilors.
"The plan is for us to continue what we do best and that is to serve our constituents. Now that we have been able to come up with an ordinance that would provide senior citizens with a monthly allowance, our next target will be the youth and how we will be able to help them," he said.
He added that he will continue collaborating with Dimaguila and Rep. Alonte because their constituents have benefitted from the good working relationship between the three offiicials.
"I am very lucky to be working with Mayor Arman and Cong. Len Alonte because of their common beliefs and goals and because of this, all our projects have been very successful," Vice Mayor Alonte said.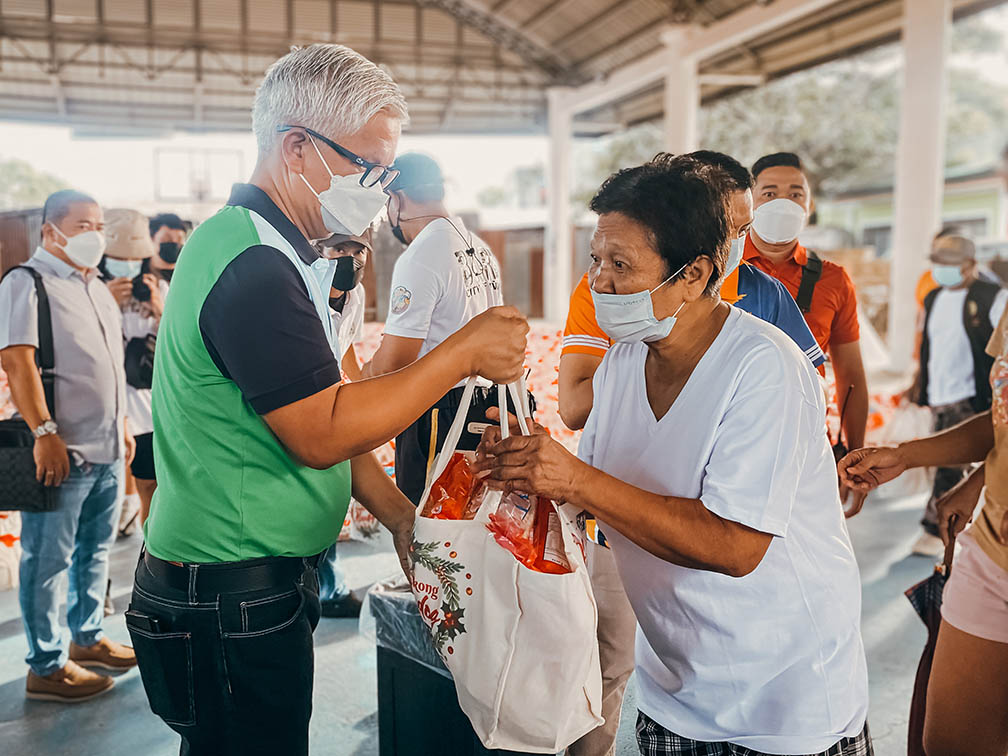 Dimaguila admitted that come 2022, he would be concentrating on his re-election efforts. However, he assured his constituents that he, Vice Mayor Alonte and Rep. Alonte already had a blueprint in place for Biñan until 2025.
"In fact, the blueprint is applicable even beyond 2025 because I know for a fact that our vice mayor will be the one taking over the helm," he said. "After all that has happened, I will concentrate on promoting Biñan for its heritage, culture and history. I want to make our constituents proud of Biñan, proud of their heritage."
Dimaguila said that one of the benefits of the good working relationship of the triumvirate is smooth transition: "We will be assured that after my term, another competent public official will be taking the helm soon."
"This is not a dynasty. I am not related to the Alontes and we are not siblings. The number of people who voted for us during the last elections was overwhelming. The numbers are always rising and while there are candidates who run against us, I am very confident that we will be re-elected and our city councilors will be elected," he said.
Dimaguila recalled that when he was a councilor, his primary focus was on education because he knew that this was what he wanted to do. When he became vice mayor, he had to focus on quality legislation and the right processes.
"But when I became mayor, my approach had to be holistic and general. I had to be responsive to the people and I had to listen well. It was also important that I keep myself up to date with the trends in technology," he said.
With 65,000 newly registered voters, Dimaguila said he had to learn how to adapt to the younger voters so that he will be able to win them over in 2022. He added that he was also able to learn new things from them.
One of the things that Dimaguila would like to get into after re-election is to invest in housing projects so that he can help Biñanenses realize their dream of having their own homes.
"Additionally, my last term as mayor will be devoted to promoting the city. Our medium-term development plan is in place and if we are fortunate enough, the vice mayor will take over and continue with the work that we have done. For now, my Christmas wish is for the city to recover from the Covid-19 pandemic," he said.
Image Credits: Bernard Testa.