Biñan City Mayor Walfredo "Arman" Dimaguila Jr. issued Executive Order No. 14 on July 16, 2021, declaring the year 2021 as "Rizal in Biñan Year," a jubilee year for the city to commemorate the 150th anniversary of Jose Rizal's first formal education in Biñan.
From 1870 to 1871, Rizal attended classes under Justiniano Aquino Cruz in a hut, which the Biñan City government preserved as a local historical site. According to historical records, Rizal's brother Paciano took Rizal to Biñan. It was the first time Rizal was separated from his family.
"Rizal studied here in Biñan and his parents are from Biñan so we have this obligation to keep it that way. Of course, Rizal was born in Calamba but if you trace their family history, they are Mercados and Albertos and they are both from Biñan," Dimaguila said.
Rizal's lineage finds its way to Biñan where his grandparents not only lived but also served as capitan de pueblo or the town mayor. Accounts from the Biñan City Archives showed that Rizal's grandfather, Juan Mercado, was the mayor of Biñan in 1808, 1813 and 1823; while his great grandfather, Francisco Mercado, who owned the largest herd of carabaos in Biñan, held the position in 1783.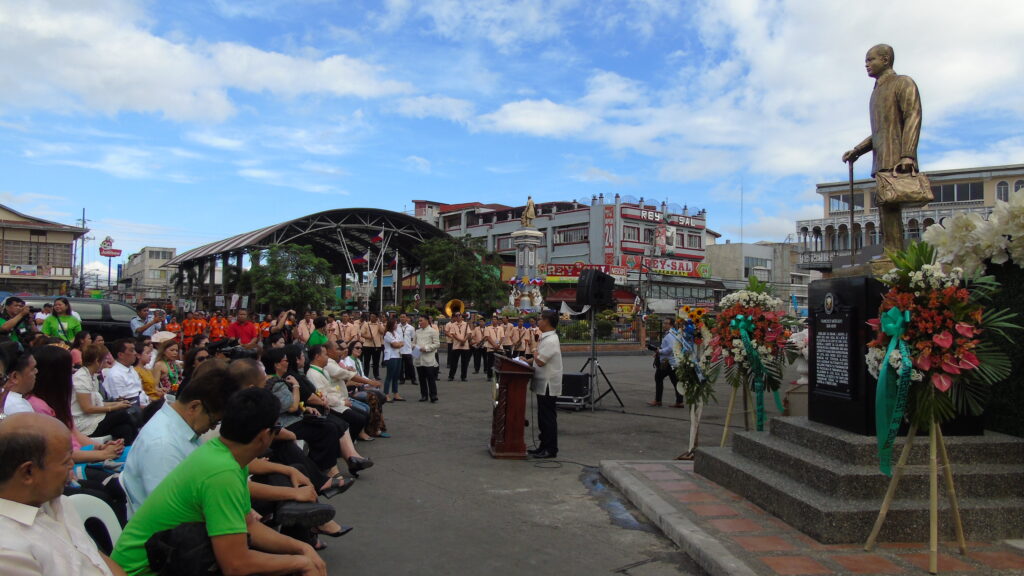 Maternal lineage
On Rizal's maternal lineage, his grandfather, Lorenzo Alonso Alberto, was Biñan mayor in 1844 and his great grandfather, Cipriano Alonso held the post in 1790 and 1802. It was only after Rizal's parents, Francisco Mercado and Teodora Alonso, were married in 1848 that the family moved to Calamba City.
"This is also the reason why the Alberto Mansion, which is the home of Rizal's mother, is here in Biñan," he said.
Dimaguila added that this year's celebration is a meaningful one as it is connected with one of his priority projects – education. He has devoted much of the local government's resources to providing scholarships to the poor and deserving of Biñan. In fact, the Sangguiniang Panlungsod (SP) recently passed an ordinance which provided for scholarships for up-and-coming artists and athletes.
"With this, Biñan will not only cover academically excellent students but those who excel in the arts and sports as well," he added.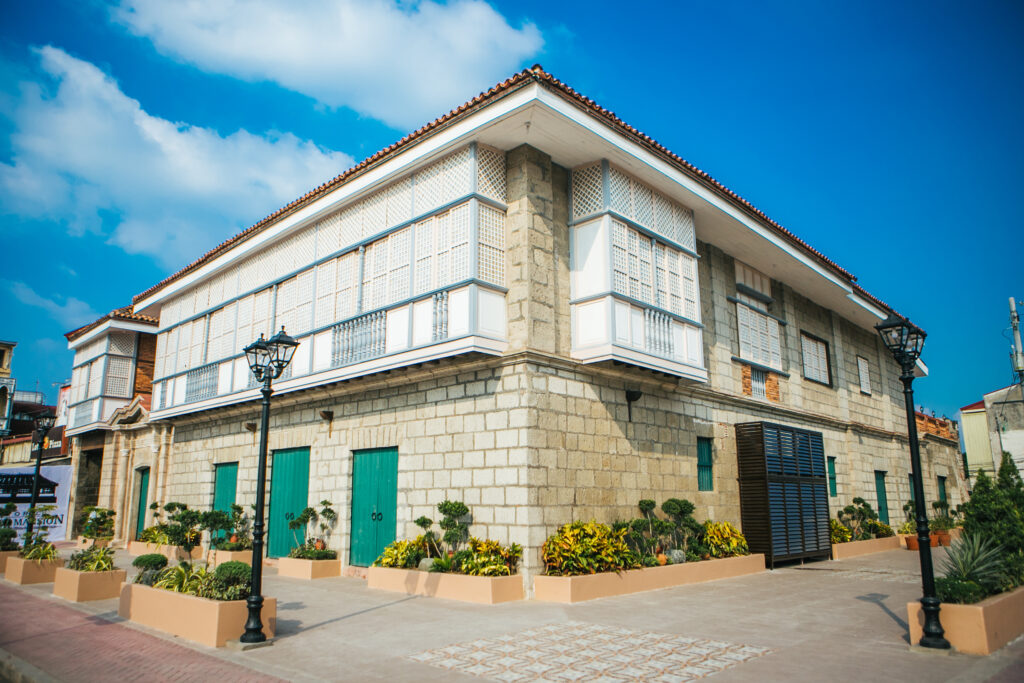 While the schools in Biñan cannot compete with the other institutions in the country, Dimaguila considers the city a center for education excellence. He added that Biñaneses who study in Manila are also doing well.
"We try our best to make quality education not only accessible to the residents of Biñan, accessible in the sense that we can offer very low or no tuition because we have the Polytechnic University of the Philippines- Biñan (PUP- Biñan), and we have a Science and Technology High School," he added.
Dimaguila regards education as "the greatest equalizer" and he remembers a time when he had to accompany his mother to a wedding. Since she was one of the principal sponsors, she had to sign the marriage contract. However, she did not know where to sign and Dimaguila had to step in to show her where to sign. It was only then that he realized that his mother could barely read and write. That's when he realized why his mother instilled in him the value of education.
In his first foray into politics where he ran and won as Sangguniang Kabataan (SK) chairman, Dimaguila decided to allocate scholarship funds for high school students.
"If the students graduate from high school in our barangay, there will be financial assistance for college fees. The billing will come from the school so there is no problem with regard to liquidation because everything is accounted for," Dimaguila said.
When he was elected councilor, he authored an ordinance called the Municipality of Biñan in Progress Scholarship Program or MBP. However, when
House Deputy Speaker Marlyn "Len" Alonte won as Biñan mayor then, Dimaguila renamed the scholarship program to the more apt Iskolar ng Biñan.
Aside from the scholarship programs, Dimaguila was able to initiate the establishment of the PUP- Biñan campus.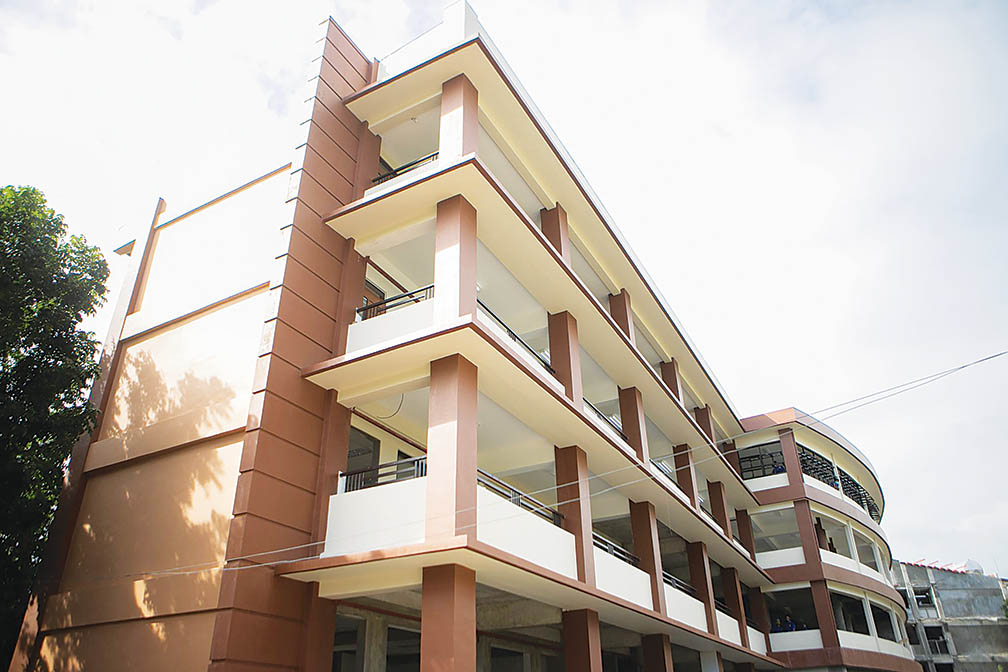 Projects on hold
Due to the COVID-19 pandemic, the city government had to postpone some of its projects so that funds could be used for COVID-19 response. One of the projects that continued during the pandemic was the construction of the new PUP- Biñan Campus Building in Barangay Zapote and is expected to open its doors in school year 2022 to 2023.
To continue with his thrust to make education more accessible to his constituents, Dimaguila related that it would be more financially viable for the city government to purchase properties that already had buildings.
"So my plan, I am still thinking about it and I will be consulting the SP—is instead of building schools why not just buy these properties. We will be saving on construction costs and precious time," he said.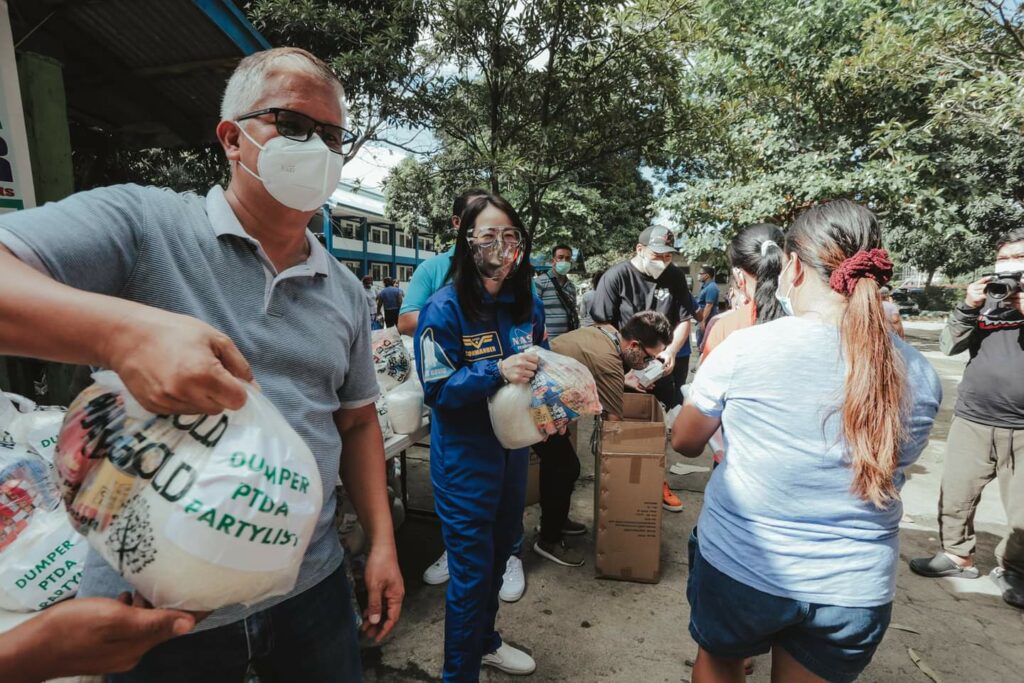 The Big Three
Biñan's success in transforming itself into a progressive city can be attributed to the good working relationship between Dimaguila, Vice Mayor Angelo "Gel" Alonte and Rep. Alonte of the Lone District of Biñan. This partnership has earned for the officials the moniker "The Big Three."
Dimaguila pointed out that very few local government units tap their local development council, which is the planning body of the LGU, to assist the SP in setting the direction for economic and social development efforts. A representative of the member of Congress also sits in that council.
"When the City Development Council meets, we all take part in the discussions. It is important that we work together so that we come up with projects that will benefit our constituents," he said.
Rep. Alonte explained that projects and initiatives were always divided among the three cities that made up the first district—San Pedro, Biñan and Sta. Rosa—before Biñan became a lone congressional district.
"As the representative of the Lone Congressional District of Biñan, I have been able to focus on programs and projects specifically for residents of my district and city," Rep Alonte said. "My office can partner with national agencies in identifying specific programs and allocating appropriate budgets for such programs."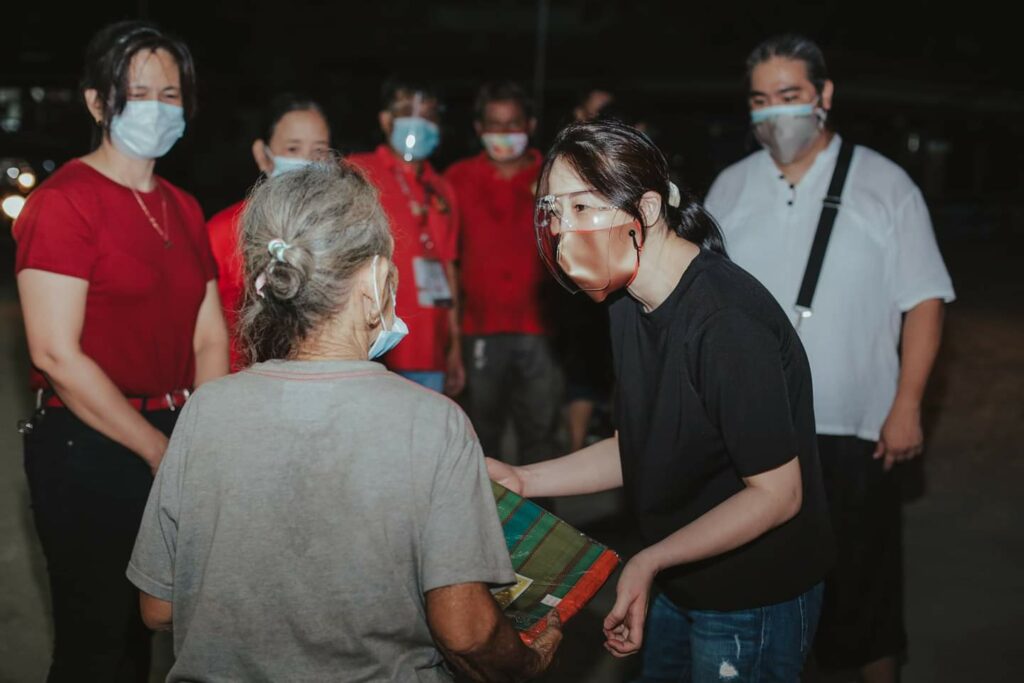 National resources
While Dimaguila and Vice Mayor Alonte "maximise the city's resources in raising the overall quality of life in Biñan and improving the economic and social infrastructure," Rep. Alonte's role "is to bring in other resources through programs and projects from the national government to help fast track the growth in line with the city's masterplan."
"The result is a team that works seamlessly and productively for the city and its beloved residents," she said.
This was seconded by Vice Mayor Alonte, who said that he was very fortunate that he, Rep. Alonte and Dimaguila work as one when it comes to their mission and vision for Biñan. He added that they will continue to listen to the voices of their constituents so that they will be able to come up with the necessary projects with the help of the barangays and city councilors.
"I am very lucky that Mayor and Cong. Len are one in their projects and programs and that is very important when you are at the helm of a city. If we all work for the good of Biñan, I strongly believe that we will be successful in terms of implementing our plans and projects," Vice Mayor Alonte said, adding that they meet regularly and they treat each other like siblings.
In fact, Vice Mayor Alonte also has his own personal scholarships for 60 elementary students at his alma mater – Sta. Catalina College in Biñan – an indication that he and Dimaguila have the same vision for Biñan.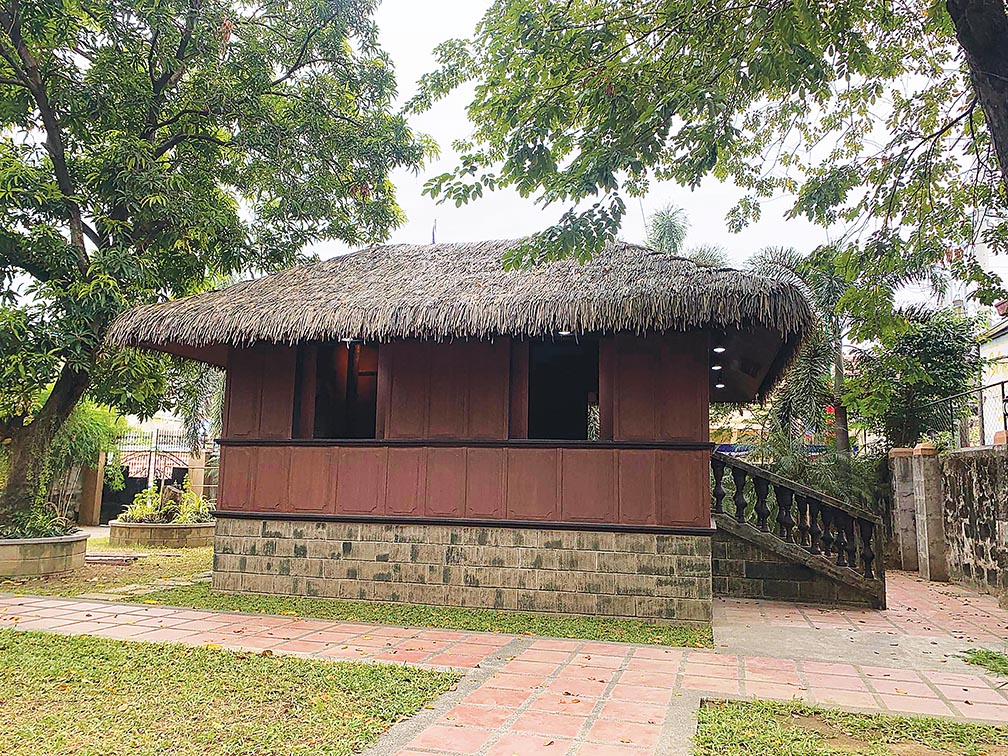 Social media
Social media was also a big help for the Biñan officials during the pandemic. Currently, the Biñan City Information Office Official Facebook page has about 136,000 followers while Serbisyong Arman Official Facebook page has 113,000 followers. Meanwhile, Dimaguila's personal Facebook page has 94,000 followers.
"We take these big numbers of followers as an opportunity to reach out to our residents. It is where we discuss current events, programs and priority projects. And people do engage when they see new posts and updates from the city government," Dimaguila said.
He added that Biñanenses make use of social media to express their concerns to the local government and Dimaguila makes sure that these concerns are addressed at the soonest possible time.
"I personally answer or make comments on my personal FB account. I also use Tiktok to give free legal advice to our constituents. I had one video on TikTok that got 48,000 views and 4,505 likes," Dimaguila said, adding that people are "more digital natives" and he and the other officials had to keep up with them.
The city government has also to made use of radio to reach out Biñanenses. Dimaguila said that Radyo Biñan 87.9 The City of Life, was initially intended for disaster response. Now, the station is used by the Department of Education for their radio-based teaching.
"In 2020, we launched the 'Biñan Laban sa COVID-19' radio program for the immediate dissemination of information and Covid-19 updates in Biñan. Vice Mayor Gel and I and the members of the Sangguniang Panglungsod take part live in this program every afternoon at 1 pm," he said.
This is also aired live on Facebook live and Channel 25 on Royal Cable so that Biñanenses are kept up to date about the Covid-19 situation in the city.
Dimagula's strong work ethic got the recognition he deserved when he was named the Most Outstanding Mayor of 2020 by Superbrands Philippines. He was also named the Back-to-Back (2020 and 2021) Most Outstanding Mayor in the Field of Social Welfare and Development under the Component Cities Categories by ALSWDOPI or the Association of Local Social Welfare and Development Officers.
The city of Biñan was also named one of the highly functional LGUs during the 2020 and 2021 ADAC (Anti-Drug Abuse Council) Performance Assessment by the Department of Interior and Local Government. Biñan was also one of the 13 finalists at the Philippine Chamber of Commerce and Industry's Search for 2020 Most Business Friendly LGU in the Philippines. Other awards include Manila Bayani Awards and Incentives, 2020 Regional Top Performer and 3-peat Provincial Platinum Award – City Category of Good Local Governance.
"We are truly grateful for all the recognition we got and this is all for the benefit of the Biñanenses," Dimaguila said.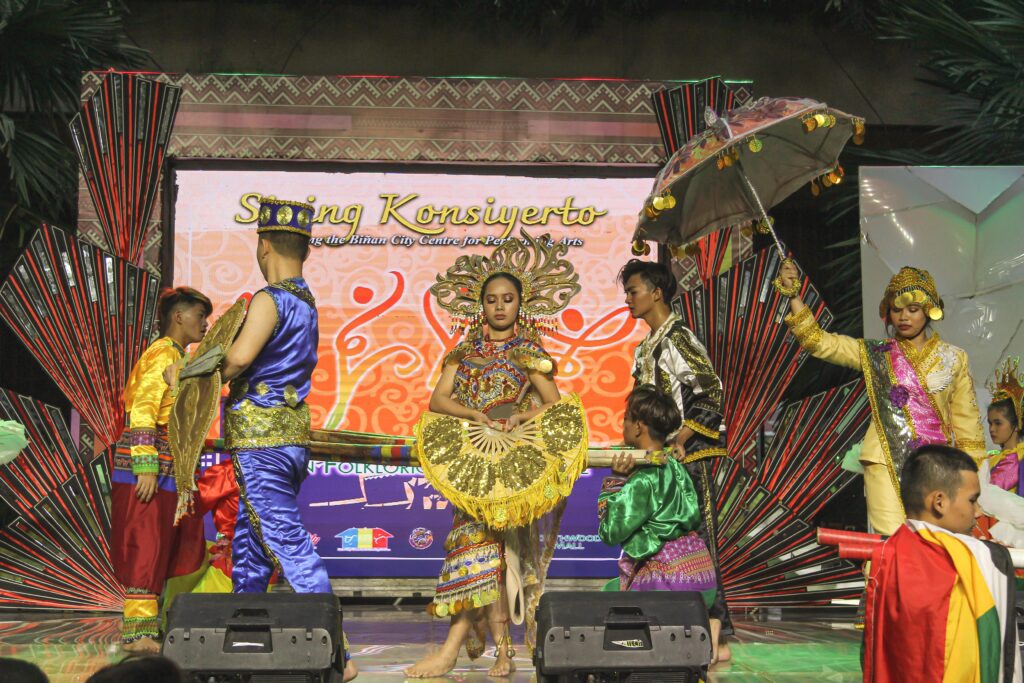 Rizal in Biñan Sesquincentennial
To celebrate the sesquicentennial of Rizal's first formal education, the city, through the Biñan City Culture, History, Arts and Tourism Office (BCHATO), has planned a series of events such as a dinner for a cause, concerts, and various competitions which will be broadcasted online.
According to BCHATO Head BJ Borja, there was a time that BCHATO was temporarily unable to carry out all of its operations and programs due to the lockdown last year. To overcome this, Borja said they quickly devised a plan to continue working as they follow government guidance and health protocols.
"In Biñan, we have this campaign that goes 'we cannot quarantine art.' We saw this dilemma as an opportunity to explore new platforms for cultural production," Borja related. "The Sentrong Pangkultura ng Biñan is known for providing a home and training ground to Biñanense artists who are members of the Biñan City Centre for Performing Arts. While face-to-face workshops and performances are not permitted under IATF guidelines, our local artists have taken advantage of the technology and social media platforms to host various online concerns and capacity building workshops for the arts."
While many consider culture and the arts as a non-essential, Borja pointed out that they were "essential for the healing process, essential for moving towards the new normal."
"You watch movies, you read books, you listen to music. These are all art forms that are just under our noses and yet we do not pay that much attention to them," he said. "Healing comes from within, it comes with the soul. The soul is the culture so you can see that our culture now is a tool so that we can all heal."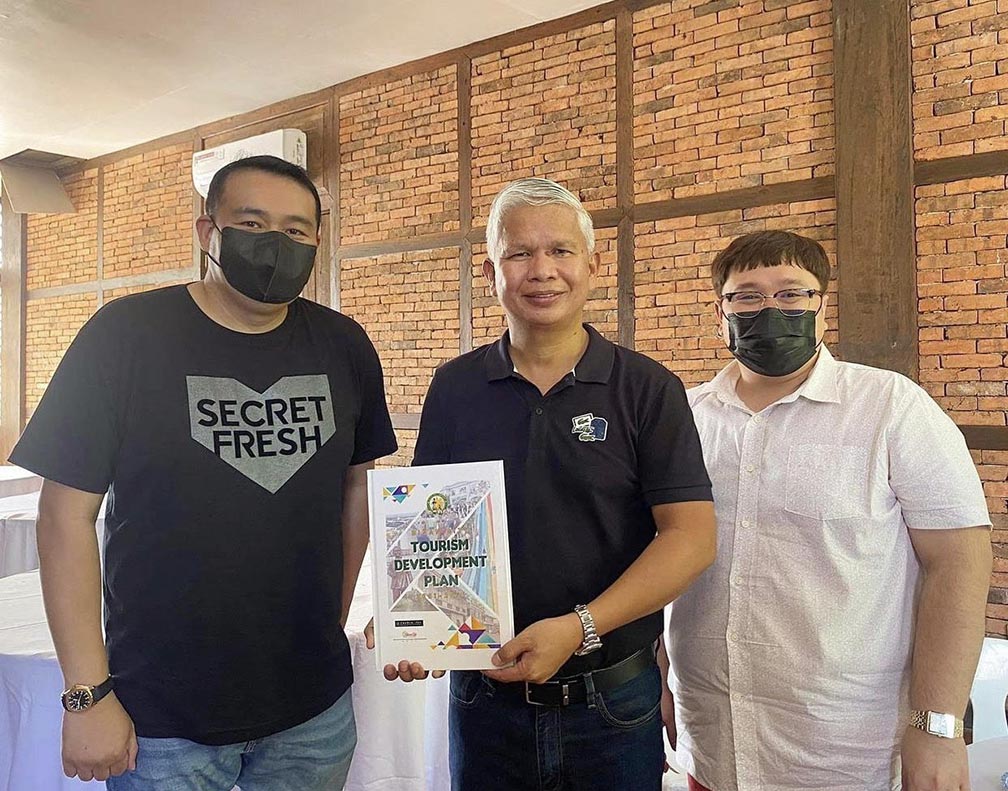 Spirit, value of resiliency
To help elevate the spirit and value of resiliency, BCHATO initiated an online performing arts campaign called "Paghilom at Pagbangon" – a series of cultural and artistic concerts and online events. The campaign, which seeks to increase the awareness of all Biñanenses, featured themes such as modern-day heroes and the city's efforts to bounce back from the pandemic.
"To heal as one and to heal through arts is the common objective of our activities," Borja said. "Statistically, the amount of online engagements we received from each program and activity carried out online – whether in the form of viewership, reactions, and shares – can be used to assess the people's support and appreciation."
With Christmas just around the corner, Borja said his office will produce a "spectacular Christmas show" that will air online and will be supplemented by individual concerts of Biñan's performing arts group.
"This is why we haven't stopped working and making noise so that the importance of culture and arts will remain in the minds, hearts and ears of every Biñanense," Borja said.
When asked for his Christmas wish for Biñan, Dimaguila said one of his wishes is for economic recovery for those who lost their jobs due to the pandemic.
"More on economic recovery, we will try our best to stimulate business activities because I would say 30 percent of our businesses were heavily affected. They were closed either temporarily or permanently. I think this confronts all local government units nationwide," Dimaguila said.
In addition to Biñan's economic recovery, Dimaguila's fervent wish is to promote Biñan for its heritage, culture and history.
"We will be coming up with programs with BCHATO so that the Biñanenses will be proud of Biñan, proud of our heritage. That is what has been missing and we hope to promote Biñan's identity after all that has happened," Dimaguila said.
Image Credits: Picoy Sevilla of BCHATO Creatives.