These days, much emphasis is placed on keeping your surroundings clean. This is especially true at home since the COVID-19 pandemic has forced a vast majority of Filipinos to work from home and to study online.
With so many brands that are available in the market, it is important that you consider the brand's history and track record when it comes to producing cleaning appliances. There is a brand that is making waves in the field of cleaning appliances and it's Gruenheim.
Gruenheim GmbH & Co. KG was founded in 2014 and is based in Stuttgart, Germany and is a subsidiary of Luckner & Lahusen Group GmbH & Co. KG.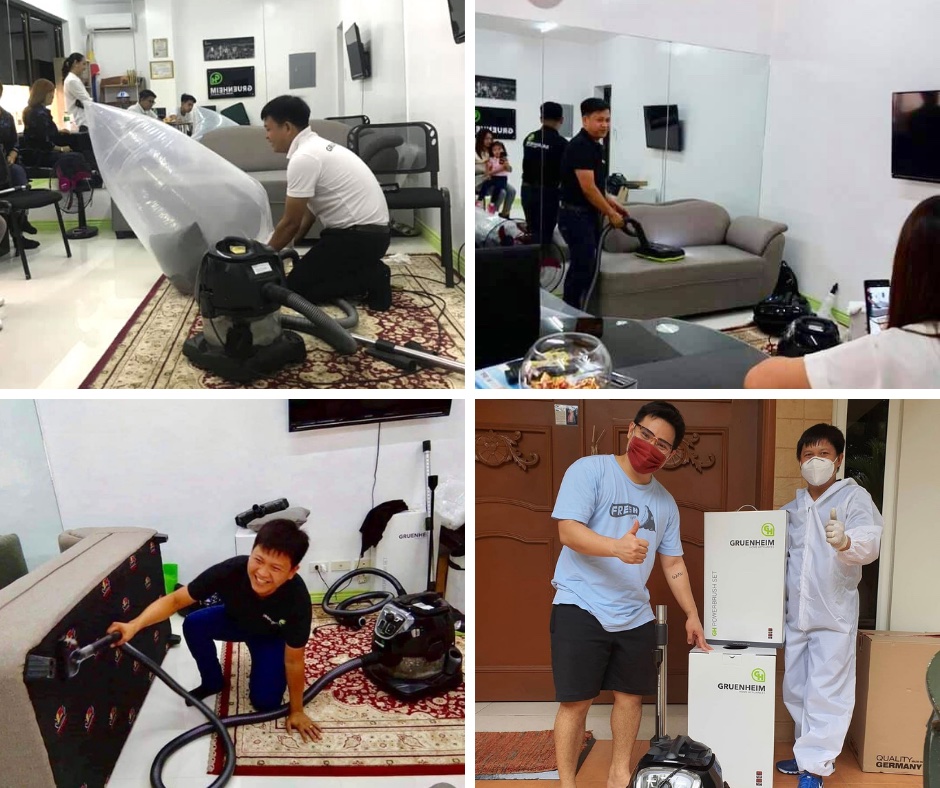 It is a young and fresh trademark of high-end ecological, innovative and premium home appliances. It stands for products that combine functional, timeless and puristic design with impressive technical innovations. Gruenheim products are sold worldwide exclusively by authorized Gruenheim wholesalers.
Its direct distributor in the Philippines is Gruenheim Philippines Inc., headed by its President, Michael "Mike" Gamez. The line of high-end, ecological, innovative and premium home appliances includes Gruenheim Vacuum cleaning system which makes use of pure water filter technology; Gruenheim Steam cleaning system with innovative industrial technology; and Gruenheim Air Freshener, among others.
Gruenheim's best-selling home appliance is the Gruenheim Steam Cleaner. The steam cleaner uses dry steam at 170 degrees Celsius to sterilize all types of surfaces, bed materials, upholstery, carpets, kitchen, toilets, and bathrooms without using any harmful chemicals.
Another ecological and high-end machine is the Gruenheim Vacuum Cleaning System that makes use of ecological pure water filter technology. This multi-purpose health cleaning machine serves as an air purifier, air disinfectant, air santizer, aromatizer and air medication all rolled into one.
It can also dry vacuum the floor, ceiling, wall, curtains or blinds and window screens. The vacuum cleaner can also be used to shampoo carpets, sofas, mattresses and even chairs. It has the capacity to remove 99.9 percent of harmful fine dust from the air. It is not only user friendly; it is also energy consumption friendly.
Need appliances that will keep your family safe from sickness causing germs, bacteria, viruses, molds, bed bugs and dust mites? Gruenheim Vacuum Cleaner and Gruenheim Steam Cleaner are the appliances for you.
For more information about Gruenheim Vacuum Cleaner and other products, call 0917 5984968 or email gruenheimph@gmail.com.
Gruenheim Philippines Inc. is a direct importer and distributor of GRUENHEIM HOME APPLIANCES from Germany, a line of high-end, ecological, innovative and premium home appliances. It is a direct sales marketing company aimed at promoting and distributing GRUENHEIM products in the Philippines.