On behalf of the UHC Watch Alliance of Health Advocacy Groups, Philippine Alliance of Patient Organizations, Health Justice, Bantay Consumer, Calsada Kuryente or BKC, the Philippine Diabetes Support and Awareness Group Inc., and Citizen Watch Philippines, we congratulate the organizers and express our sincere gratitude for inviting us to share our insights as we celebrate UHC Day. It is an honor to be part of a growing coalition of health advocates uniting to be a positive force to ensure the full realization of Universal Healthcare for all Filipinos.
When the Universal Health Care Act was signed into law in February 2019, we lauded the game changing vision of this landmark legislation. Shifting from tertiary to primary care will increase the patient's access to healthcare. We were hoping there would be a comprehensive or expansive outpatient benefit which includes screening laboratory tests and treatment if possible to decrease out of pocket health expenses.
It is encouraging that Philhealth has confirmed the implementation of Konsulta, and we look forward eagerly to its expansive execution. We looked forward to the effective implementation of population-based and individual-based health services, greater access to health technologies by improving government procurement mechanisms, such as food procurement and the standardization of health information systems for the efficient delivery of health services.

We had high hopes that when we enroll in a primary care facility, our personal data and medical history will be saved in digitized health records. This is done so that patients and healthcare providers, when given informed consent by the patients, can access these records when patients navigate through primary, secondary, and tertiary levels of care. However, interoperability issues and lack of resources to upgrade the IT systems of DOH, Philhealth, and hospital facilities for that matter have slowed down implementation of electronic medical records.
One salient feature of Universal Health Care is Health Technology Assessment (HTA). The HTA provides opportunities for patient groups to nominate topics, such as medicines and medical devices, which may be considered for government funding. We saw this as another good move to increase patient participation in healthcare. Some patient leaders have undergone HTA training, but there is a need to further increase our patient leader's capacity to submit topic nominations.
A study from KPMG, a British-Dutch accounting organization, shows well studied investments in healthcare positively impacts because of the increased productivity of a healthier work force and increased life expectancy. It shows that for middle income countries, increasing the average life expectancy by just one year so it potentially increases the country's GDP per capita by 4%. International studies have estimated healthy workers increase labor productivity by 20% or even 45% in the medium to long term.
A well implemented UHC will revitalize the public sector and drive our economic recovery by generating jobs and revenues through taxes that the government needs to finance public services and invest in priority infrastructure projects.

With UHC we hope to finally realize health care equality and rights, leading to eventually end the risk of medical bankruptcies or economic catastrophes. We hope to see quality services in every health care facility of the country and nurture a culture of disease prevention that starts from early childhood to senior care, from vaccination, nutrition, and healthy lifestyle.
The best technologies must be utilized to empower our healthcare institutions with digital solutions for pooled procurement of health technologies to maximize limited funding resources. The digital transformation of our health ecosystem will ensure transparency, efficiency, and accessibility of healthcare services
Though there is Maximum Retail Price now being implemented, which helps lighten the out-of-pocket purchase of medicines, developing a digitized procurement system can expand access for the greater population of patients who cannot even afford to buy medicines because of poverty.
We hope to have a deeper and meaningful engagement with health policy makers, specifically the provincial and city health boards in crafting their programs to access the special health fund.
We hope to co-create investment plans for health in the municipal and provincial levels. As patients we could provide insights on what may or may not work when implementing Universal Healthcare.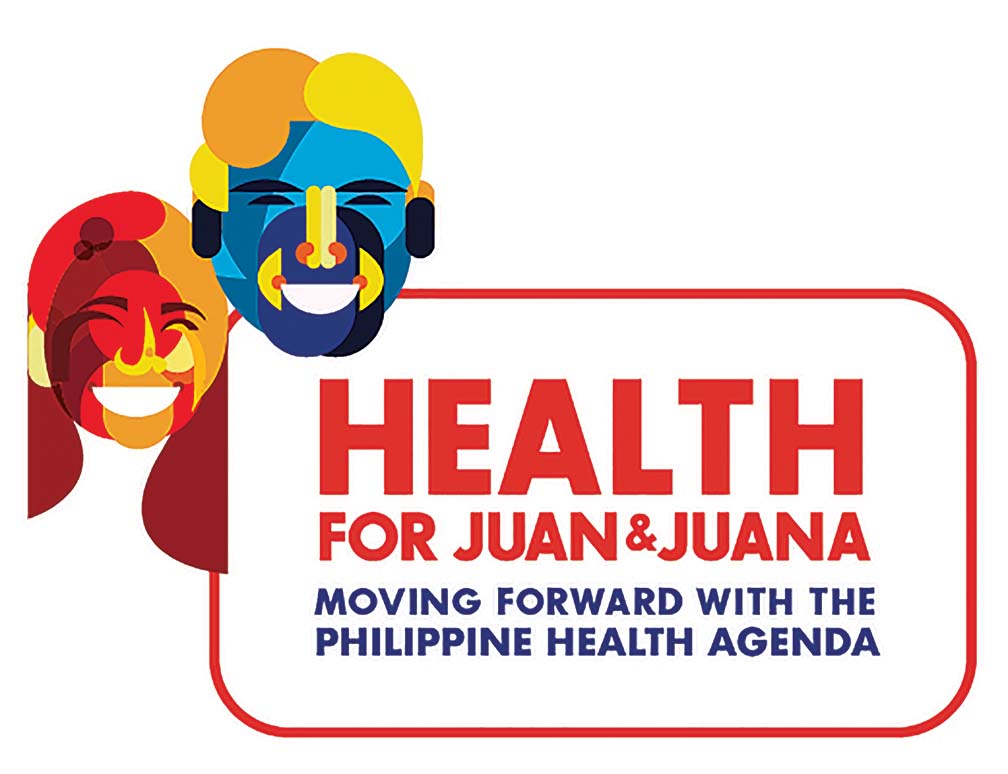 We will persistently push government to provide the funds to effectively implement the programs of the UHC. The success of UHC will nurture a highly productive workforce that will help accelerate the country's economic momentum and recovery.
As legislators move forward in the bi-cameral committee hearings to approve the proposed national budget for 2022, we at UHC Watch strongly support the initiatives to fund the progressive implementation of the provisions of the UHC Act. Likewise, we also appeal for their support to fund the capacity and enhancement of our health system so that our health facilities, together with our health frontliners will be ready to face any other health emergency or another global outbreak.
We believe that only through a whole of society and patient centered approach, can we move past these unprecedented times and that addressing the health crisis first, will be the biggest push that will restart the struggling ecosystems of our country. Only with a healthy population can we have a healthy economy and bounce back faster towards prosperity.