DR. MARIA EUFEMIA YAP: Realizing that the issue related to reimbursements has been in the news and on social media over the past months or year, what other concrete steps is PhilHealth actually undertaking so that it can mitigate and gradually address these challenges?
BACAREZA: Thank you Doc Marife for that very important question from the Philippine Hospital Association. I would like to share the strategy—that one, two, three punch is what I will be doing.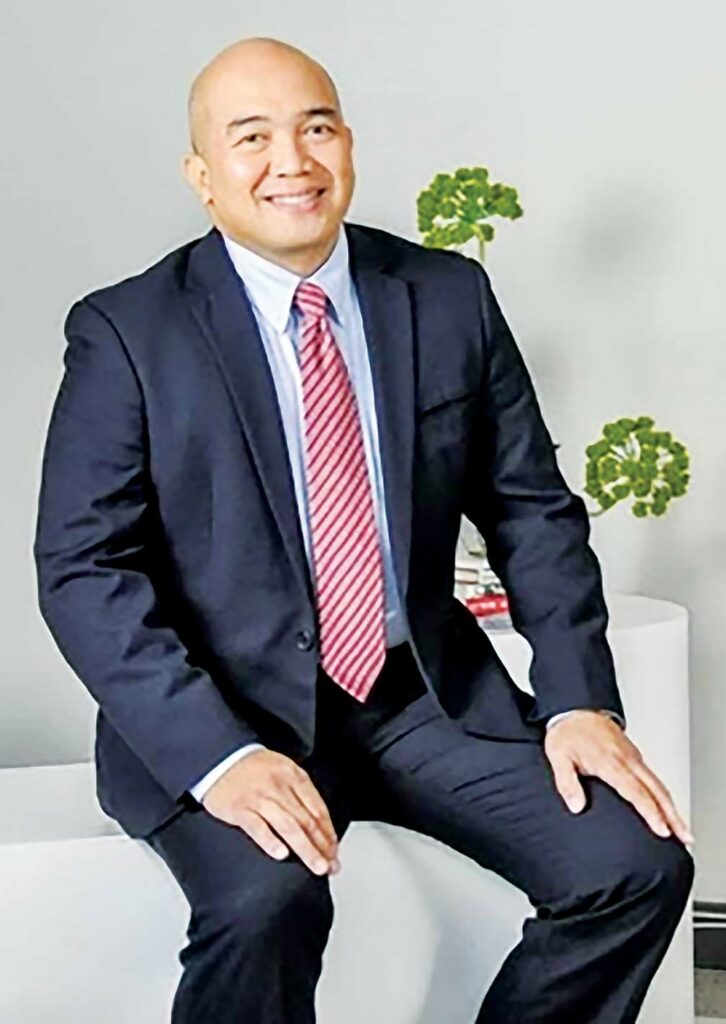 First of all, I am very thankful to the Philippine Hospital Association (PHA). What the corporation did was to form a task force called "Task Force Claims" led by yours truly, and members of the task force, were also PHA, Private Hospitals Association of the Philippines (PHAP) and the Philippine Medical Association (PMA). So, what we did, first of all, we are going to implement the Debit-Credit Payment Method (DCPM3). It was just approved very recently with the assistance of Vice Gov. Baby Pineda of Pampanga, senators and congressmen, and also supported by the Anti-Red Tape Authority (ARTA) and cleared by the IATF. We call this DCPM3. This is the payment of those maturing claims in our system.
Number 2 is what we call Oplan Engagement.  We will have to engage all regional offices of PhilHealth. They are now instructed to engage all facilities in order for them to remain in partnership with PhilHealth. I am very happy to report that again, this innovation actually came from Region 3. It was spread first in Area 1 of PhilHealth, which is north and central Luzon, and this reconciliation was lauded in Congress by no less than the President of PHA himself, Dr. Almora. The management of PhilHealth decided to roll this out in NCR and South Luzon and later on, in the rest of the country. We saw that if PhilHealth and the facility will be in constant communication, we can see what the hospital thinks is still unpaid, once reconciled, everything is paid already. Just like what I illustrated as an extreme example in Region 2, where 700,000 claims were said to be unpaid but upon checking, 94% or 95% were paid already.
More importantly, we have to have all facilities accredited by PhilHealth, we have to handhold all the facilities. They should be helped by PhilHealth to have themselves accredited. Just heard a story in NCR, a Quezon City facility. They applied and only after nine months was the accreditation approved. When they submitted their claims, they could not be paid because they didn't have EMR or something like that. The lesson here is they have to be engaged from Step 1 to payment of claims, from accreditation to filing of claims up to payment of claims.
Number 3 is Oplan Reconciliation. We have to reconcile with our health facilities, be in one page and go to the next step, which is again in holding hands in partnership towards UHC.
Number 4, we will provide the facilities. I just had this cleared with the ExeCom, that we will provide the facilities with business intelligence. For example, turnaround time. Not only turnaround time for PhilHealth, cycle of payment to the facility, but also the cycle of submission from the facility to PhilHealth. Do you know that the number one reason for denial of claims is late submission of claims? So, if we can only fully manage that or eradicate that, it will solve half of the problem. It's a very easy, low-lying harvest. If we can solve that very easy issue, then we have solved 50% of the problem.
Next is return to the hospitals. We will give each and every hospital the cause of return to hospital and denial of claims. Did you know that the average of return to hospital is about 7%? But if you return that to PhilHealth, it gets paid actually, reducing the average of denied claims to 3% to 4%. That's again almost half. If only we can talk to each other, sit down together and get those hospitals be trained on how to properly file their claims with us, we won't have to return. Did you know that every time we return those claims, it will be a double burden for PhilHealth and our manpower? Instead of paying two claims, we would be paying only one since we will return that claim that's an old claim.
Another strategy is that we are going to assign because in this time of pandemic, PhilHealth saw an increase, a deluge of claims. Some regions saw an increase of 70% in claims. Can you just imagine that with the same number of manpower, which actually decreased man-hours because of the effects of COVID? I think the best thing to do is assign: the DOH, all testing facilities and have these COVID testing claims be processed in regions wherein there are less claims. I have also seen that there are regions that experienced 70% increase in claims and regions that experienced a 45% decrease in claims, so we give it to them. That should de-pressurize regions like Region 1, Region 3-A, NCR and the like.
That's the short-term plan that should be done by the first quarter of 2022, and the succeeding strategies are very simple.
 Number 1 is the reorganization of PhilHealth. The organization was designed in 2007 business case and not yet for Universal Health Coverage. We called it Universal Coverage wherein membership was the focus. We were not thinking of availment and payment, just membership. We realized that membership is not enough that's why we are going into UHC. We need an organization that is adoptive to the new campaign, which is UHC.
 I am thankful to the Senate—Senators Ralph Recto, Alan Peter Cayetano, Miguel Zubiri, Sonny Angara for making that happen, and also to the House, Representatives Eric Yap, Eileen Ermita, Edcel Lagman, and Helen Tan of the Committee on Health for making that happen. We need to have an organization that is more responsive to the needs of the times. Because of their approval of the utilization of budget, we are expecting to see, from 80 provinces to about 250 congressional districts, something like that.
 Lastly, we would have to improve our IT system. It was very controversial because we wanted to purchase it. That was very expensive. I am now exploring the possibility of getting assistance from other countries via a country-to-country arrangement. But more importantly, on the short term, the DCPM3, the engagement of facilities, including accreditation, Oplan Reconciliation, which includes business intelligence-sharing, number three Central Assignor, or assigning COVID-19 testing claims to areas wherein there are a low number of claims received on a monthly basis.
DR. YAP: Mr. Bacareza, can you just confirm that Konsulta is now being implemented?
BACAREZA: Yes, it is implemented. Of course, we are thankful to the province of Bataan. In fact, during my time when I was in Region 3, we already looked at Bataan as one of the pilot areas because of the leadership and political will of Governor Abet Garcia, who is very serious in his governance. Health is one of the centerpieces of his governance, with longevity as key health indicator so, we are making sure that Bataan is one of the pilot areas, even if we didn't understand yet what UHC was at that time.
DR. YAP: Dr. Noel Laxamana, what are your insights on private sector engagement, meaning what will enable or what will entice the private sector to help? It is clear already that even for Bataan province and its setup is very good, it will be difficult if it's just the public sector that will move. So, what do you think are the ways that can be done with your experience in the private sector?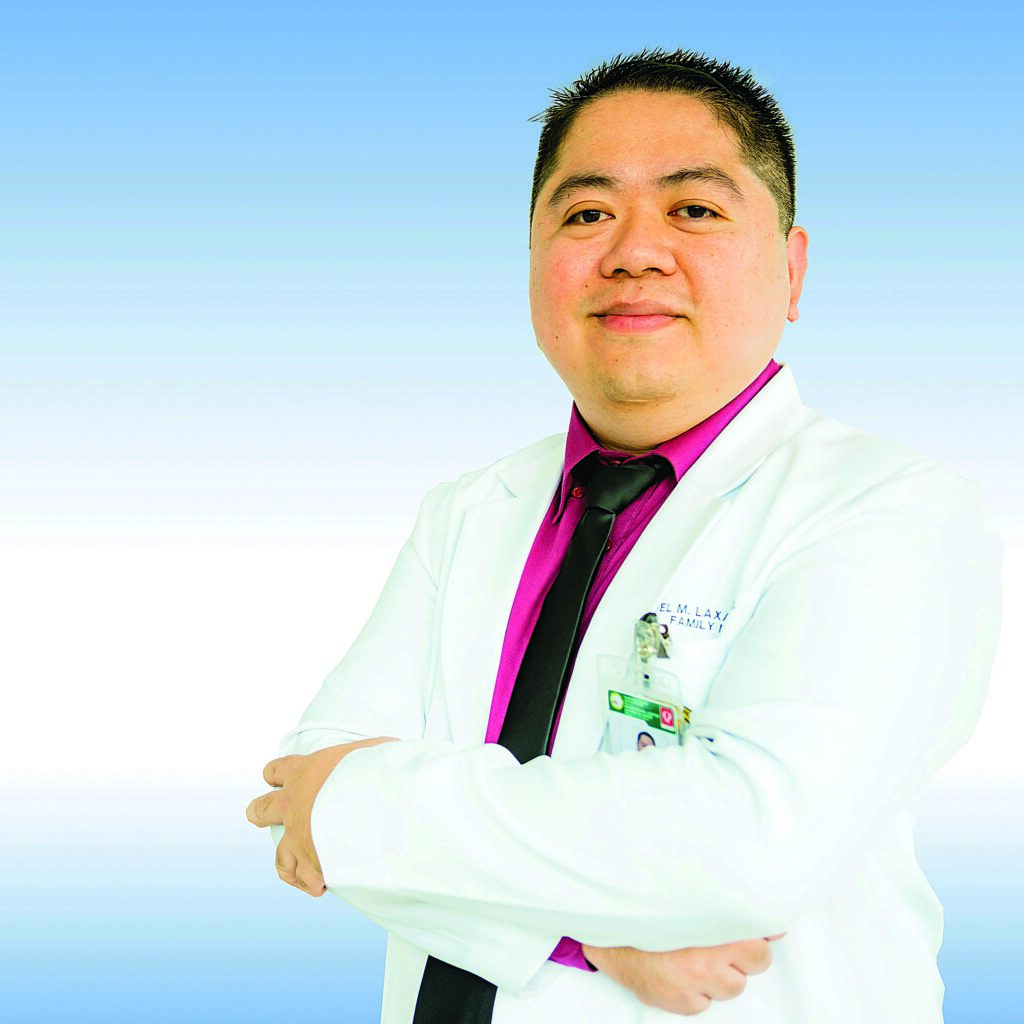 DR. NOEL LAXAMANA: For our experience here in Bataan, our current engagement with the private hospitals is currently on the level of 1Bataan BGHMC online SDN referral system wherein referral is easier. Sending of referral is done in real time. We don't use much time just to read the legibility of the handwriting of the physician referring to another hospital. We also have memorandum of agreements or understanding with nearby private hospitals. For example, one of our imaging modalities is currently down and not functional, we have our partner private facilities that ensure that there's continuity in the provision of the services. For the other question, may I ask for the help of our Medical Chief Dr. Glory Baltazar.
DR. GLORY BALTAZAR: I think the initial action has been undertaken by the good governor during the first blow of COVID-19 in 2020, when BGHMC was under lockdown because there was a facility outbreak. Most of our frontliners were affected unknowingly by a super spreader event wherein our trauma surgeon was infected by a patient who incurred a hacking wound. Immediately, the action taken by the province was to go on lockdown. We managed our remaining patients in BGHMC, and all the private hospitals were met together with us online. We sought help from the different private hospitals wherein all our patients—the indigent patients who were technically displaced, for example, needing caesarian, needing an appendectomy, and the like. Since we were on lockdown, they had to be accommodated by the private hospitals, and it was to the account of the province, so that was actually in effect. We just had to formally re-engage again. Our online referral system we also shared for free with the private hospitals. Now they can track us, in the BGHMC ICU. Since we are the COVID-19 referral hospital, we will have the CCU equipped for the critically ill COVID cases. They can see if we still have available ICU beds. We just have to polish it, but they're already on track. We just have to sit down again. You know, the people in Bataan are easy to talk to and deal with, especially in times of need. You just have to tell them that this is your present situation and they'll readily respond.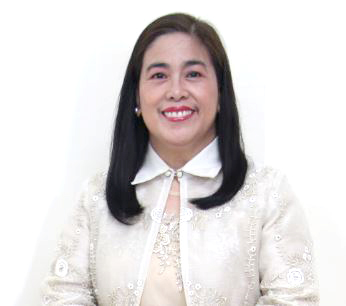 And if I may add, the COVID-19 pandemic paved the way for the program that we initiated. Our problem way back 2017, when we innovated the online referral system, we were really congested with primary cases. Since we are the only Level-3 hospital, when you walk through our hallways, you can see the primary cases, those about to give birth that the RHUs or district hospital can take care of. Because of this initiative, we were able to make "ligaw" to our partner-RHUs. These are things that they can do, and you will be reimbursed by PhilHealth. PhilHealth's reimbursement is much higher than NSD compared to us where if magpaanak kami through NSD, we get a lower rate from PhilHealth. That is to incentivize the lower facility to take care of primary cases and at the same time for us, we will take care of the difficult pregnancies, the high-risk pregnancies, teenage pregnancies and the like. So essentially, we were able to jumpstart the system during this pandemic. A lot of things happened. We just have to polish it, knowing that our good governor is always ahead in terms of implementing programs, we can easily say that "Gov, nandito na tayo, nakasakay na tayo." We just have to polish it.
BACAREZA: For me, I think the private sector must have a better Philhealth experience so we need to engage them, and I am very happy that this effort was recognized by the PHA in Congress during the recent budget hearing. We will just have to copy what we did in north and central Luzon. Thanks very much to the likes of Dr. Glory Baltazar, Dr. Corazon Flores, and to all who are our partners. Our engagement, if we can only spread that, we can easily engage the private hospitals.
Number two, is pricing. When it comes to Konsulta, I think the private sector is saying it's too low and they won't be able to earn. In the government sector, they have no choice, they have to make do with the pricing. I think it's also a challenge for PhilHealth to adjust our pricing to make it more enticing to the private sector to join us.
Lastly, another strategy to entice the private sector to join this noble mission is the concept of prospective payment. When we pay prospectively, they can better plan out which equipment to buy, which medicines to buy. They don't need to think reactively or buy something not until it is actually needed. If we can only make this prospective payment a reality, which is already part of our enabling law, it will perhaps entice the private sector to join this mission of ours.
But my message is when we went in the 1960s, when we sent people to the moon, it was started by the government. And now you can see the private sector doing it already. The lesson there is let us in government do it first with our end referral hospital BGHMC, the RHUs and let us see what will happen. The UHC is a new and unchartered course in Philippine history. We in government take the lead, and I'm very sure with our tools like pricing, prospective payment, we can get and increase demand. And soon, with the better PhilHealth experience, I am very certain that our colleagues in the private sector, which we cannot do without, will join us in this noble mission.
DR. YAP: What might be the role of the DOH in the provision of the primary care benefit package, given its potential benefits in reducing out-of-pocket expenses and other catastrophic costs?
DR. FLORES: The primary care benefit package is included in our licensing of primary care facilities for them to get accredited. Before, the health centers and the barangay health stations, as well as the private clinics providing health services, one-on-one with the patient—they were not accredited. They are not issued any license. Now, the DOH is responsible for them to be given their licenses, for them to be part of the accreditation for PhilHealth. That is what we are doing now.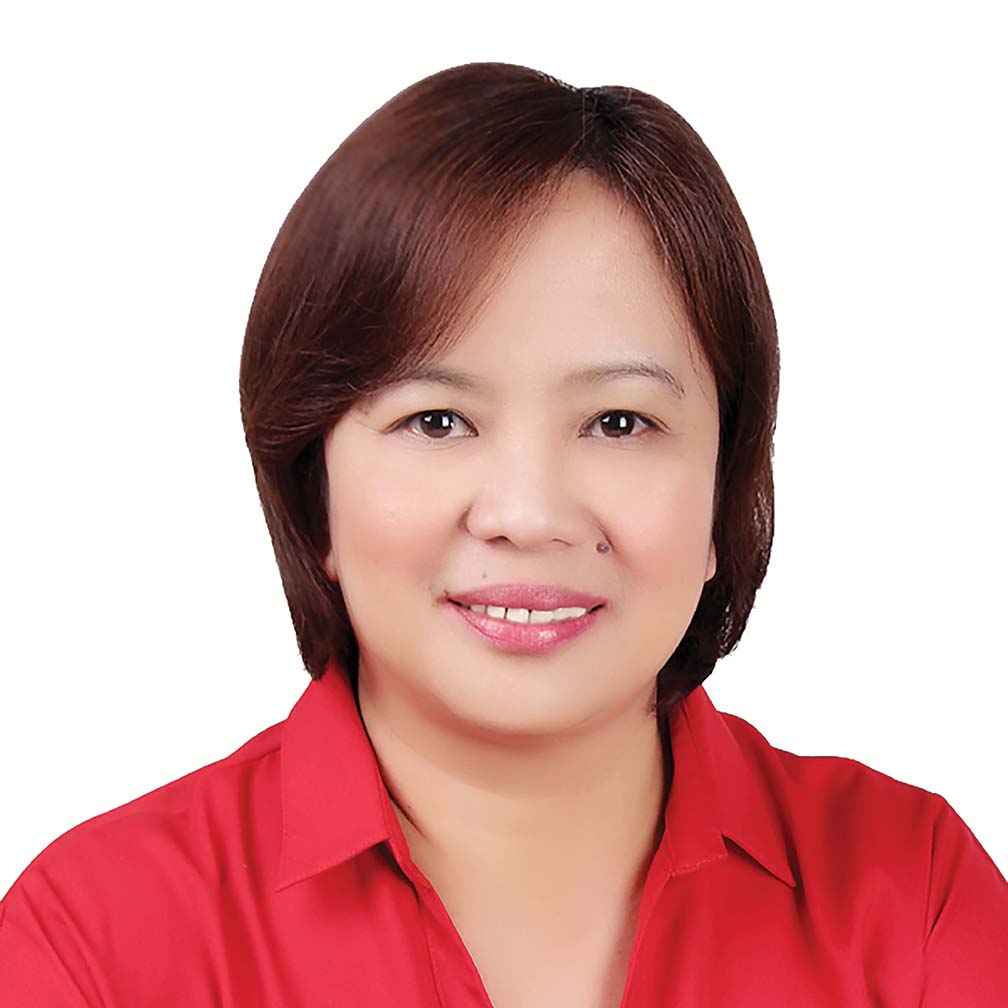 Of course, this is just the preliminary stage. But we have already evaluated many in the regional level among primary care facilities that is why one of the clamors in our licensing is additional manpower. How to entice the private sector? Everyone should be involved, with the government leading the way. In the long run, even the private sector might think of it this way: there are patients that will go to your clinic; to the private facilities that do not have any financial backing. You will need to refer them to a government facility, eventually, to help the patient. And at the same time, that's how we improve the network.
In some areas in Bataan, the government and private health facilities are connected. The DOH provides medical assistance fund, aside from funding coming from the PhilHealth.. In Bataan, the governor has made arrangements, even the private facilities, since BGHMC went into lockdown and can only accommodate a limited number of patients, and not all the patients can be accommodated in areas like Pampanga. Some of them have to go to private facilities because they are nearer, for emergency purposes. So, there's already a linkage between government and private health facilities in Bataan. That's the good thing orchestrated by the governor. Later on, I believe, we will have a multiplier effect if it will expand to include the private sector. I think that's what will happen in the near future.
DR. LESTER TAN: With regard to the role of the DOH in the primary care benefit package, I think the Disease Prevention and Control Bureau is engaging in talks with PhilHealth in the development of the primary care benefit packages. PhilHealth is moving towards the Comprehensive Outpatient Benefits Package, so they are expanding Konsulta as a Comprehensive Outpatient Benefits Package, as well as delineating which of the primary care benefit packages would be population-based, and which would be individual-based services. This delineation would determine the most appropriate financing mechanism. If a primary care package or service is identified as population-based, then the DOH will be financing this primary care service. But if identified as individual-based, then PhilHealth will take care of financing.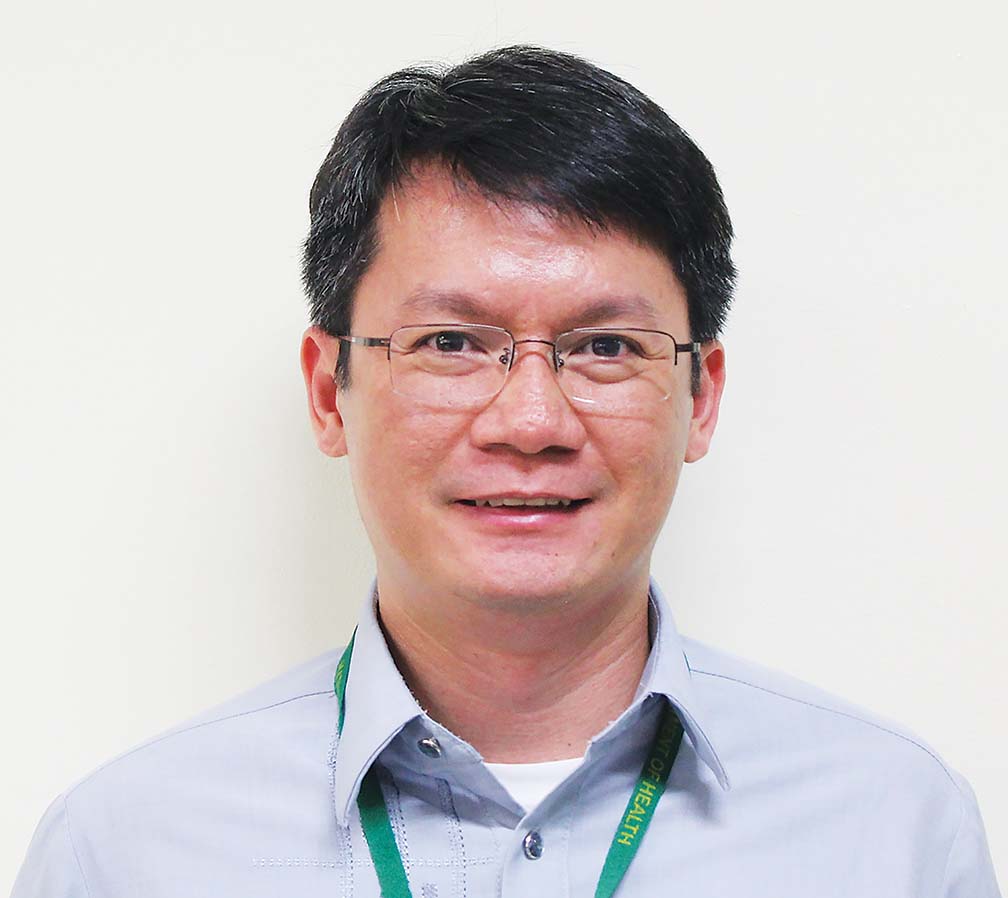 In addition, with regard to enabling the primary care facilities to be accredited by PhilHealth for Konsulta, I think even before the UHC law, the DOH has been supporting the LGUs in enhancing the RHUs—the primary care facilities of the LGUs—through their Good Health Facility Enhancement program, as well as through the HRAs deployment, deploying doctors and nurses to the different RHUs so that they will be capacitated and eventually be accredited for Konsulta package.
With regard to enticing the private sector, what Mr. Bacareza mentioned earlier, we prioritize the government facilities in implementing reforms that will lead to integration of policies. If you will notice, most of the policies issued by the DOH on the integration of local health systems are directed towards the public sector, for the meantime. But now, or just a few months ago, we were in talks with several big networks of private health care providers in the country, to explore how the private sector would organize their health care provider network.
We are also drafting already a policy guideline or framework on private sector engagement with the province-wide or city-wide health systems. This is because there are many venues wherein the private sector can engage with the LGUs, whether for contracting out of services to the private sector, either through consignment or concession, contracting out of management services like their IT or supply chain management systems. There are many avenues where the private sector can engage with the public sector. These are still in the pipeline of the DOH.
DR. YAP: Will the financing or I suppose the provider of payments differ when the private sector gets engaged? Eventually, if we succeed in engaging many from the private sector, will there be a change in the financing or the amounts perhaps that will be provided?
BACAREZA: I'm sure that adjustments will be made. Of course, we want to entice the private sector because, whether we recognize it or not, we can't do this alone. This is a whole of government approach, and we need to get the cooperation of the private sector. That's why I'm confident that we will be adjusting our pricing. But we can only know how to swim if we go to the waters. So, government first, and then let's find out what will happen from there.
DR. YAP: In the 1Bataan system where the hospital plays a very important role and also the PHO, who is the keeper of the care of the patient? Meaning, those who come in, since BGHMC also performs a gatekeeping function and at the same time the RHUs also do that. At the end of the day, if I am a patient, who assures me that my case is understood and taken cared of across the continuum of the facilities that are providing care?
DR. BALTAZAR: I think it's more of a holistic or a team approach. At the outset, we really have to buy in for the commitment of our private rural health physicians because as a primary care giver, the trust of the community on their capability and quality of care can be provided should be there. It should be elicited. Trust first on their caregiver because the RHU is just in their community, reachable by foot or by tricycle, whereas BGHMC is located far from their municipalities. I would say that it's a team approach.
The primary care giver, if it's within their level of competency, they will take care of the family so that's the essence of universal health care. There is a family assigned for a particular care provider and this care provider will ensure that their patient will receive the appropriate treatment that they need.
For example, a patient in a barangay needs an appendectomy. This can be done in a district hospital because they have surgeons. When it becomes complicated, then they can refer it to us, so they can track it. It's a continuum of care, not just "it's just me who will take care of you." It's important that all of us healthcare providers know each other, know what happened in a case that's why in our model adopted by the province of Bataan, it's a two-way process. We give feedback, what happened to the patient? What we said earlier as health-seeking behavior should be changed. They are not used to the idea of going to the RHU. This should not happen anymore. They should trust their RHU because of the Health Facility Enhancement Program (HFEP) of the DOH. The barangay health stations underwent improvements. Basic laboratory equipment is already there so, it can be done. And we made efforts to identify what can be treated there, like coughs, colds, and fever. If it's beyond this, we leveled up further. We taught them, our doctors, if confinement is needed, it can be done in district hospitals. Their laboratory can do it—diagnostic and imaging, and the doctors are available so that's how we classify. And beyond those competencies that will be our responsibility. There's also specialty care like heart care or whatever specialty, and we will be the one to navigate to make sure this patient receives the proper care that he/she deserves. My answer to that is a continuum of care from the basic care provider to us, and we have that responsibility to know if the patient became well, we will return it to them. An appendectomy was conducted, there was a complication, we tell the doctor from the RHU, that it's ok to remove the suture, etc. Something like that. And that's how we were able to establish that network in the province.
DR. LAXAMANA: What our medical center chief said was correct, when it comes to classifying the patients correctly, whether it's primary or secondary or tertiary case, and navigating them to where they can receive adequately and appropriately these health services. Also, looking at the pipeline, we're also looking at profiling the Filipino families because what we foresee in the future, there's a primary care provider, there's a team. It's not only the physician but a team of nurses, the barangay midwife, and the barangay health care worker. It's not entirely reliant on the primary care physician only. It's still a team approach. Once the Filipino family is profiled, one team will be assigned, a certain number of families for this proximity or locality, and on our part as physicians, we're now studying the profile of practicing physicians so that we can be ready once families are assigned to us.
DR. YAP: Dr. Is there a possibility of accrediting ambulatory, privately-owned facilities or networks, and also pharmacies or pharmaceutical chains? Is there a possibility of these to be part of the roster of providers for Konsulta?
BACAREZA: The answer is yes. We will explore the possibility. In fact, in the earlier years, when we were thinking of UHC, we were thinking of pharmacies in the far-flung areas, to be included in Konsulta. That was part of the design. And we are also looking at private clinics to be part of the design. People need not go far to the bigger pharmacies but to the smaller pharmacies in the 3rd class or 4th class municipalities. But it shall be connected by a system. That's why I'd like to congratulate the Bataan team and the team of Dr. Glory, for the very wonderful dreams and vision, to the IT system where we will know where to send a patient. We don't want to send a patient to a hospital that is already full. I would also like to request Dr. Glory and Gov. Garcia if we can do a virtual "Lakbay Aral" for some of the regions and provinces. It's a very important activity because it involves navigation and a more rational healthcare system, which will actually help bring down the cost of healthcare in the country. That has been the dream and I'm glad that I was invited here. Congratulations and thank you.