Upon seeing a new announcement of a rotational water service interruption, 32-year-old mother MJ Cabacungan frantically filled large water drums to ensure that her family has ample water supply as sometimes, service water supply goes back only after three days.
"Napaka-importanteng lagi kaming may tubig, kasi may anak akong maliit kaya kailangan laging malinis ang aming bahay para na rin healthy kami [It is important that we always have water because I have a young daughter, so I need to keep our house clean for our health]," said Cabacungan.
Rotational water service interruptions are implemented to cope with supply shortages. MJ's family is just one of the one million households in Metro Manila affected by this, most especially during the dry season.
Families remain worried as the National Water Resources Board (NWRB) announced last month that the capital region may experience a water shortage by April and May as water supply levels continue to decline in the Angat Dam.
Water crisis amid having rich water resources
The Philippines has 59 lakes, 421 river basins, bays and coastal waters covering 266,000 km2, and is underlain by an extensive groundwater reservoir. Although the country is endowed with these rich, natural water resources, more than three million Filipinos still rely on unsafe and unsustainable water sources and seven million lack access to improved sanitation.
A 2020 study from the University of the Philippines Los Banos highlights that the growing trend of water supply shortage is driven by population growth, climate change, and the deterioration of watersheds.
The World Bank underscores that investing in institutional strengthening, information management, and infrastructure development will help pave the way towards water security. These strategies fall under water resources management and the best way to ensure that these fit the country's needs, research and development (R&D) projects and initiatives must be implemented.
Mandated to uplift the water sector, the Department of Science and Technology–Philippine Council for Industry, Energy and Emerging Technology Research and Development (DOST-PCIEERD) has been funding and supporting R&D projects that will improve how the Philippines manages its water resources.
S&T is the solution
"We at DOST-PCIEERD believe that S&T is the solution. Significant scientific information is already available; through R&D, we can figure out what suits our country best. With this, we can develop innovations specific to our landscape and the problems of Filipinos," DOST-PCIEERD Executive Director Dr. Enrico C. Paringit said.
Aligned with World Bank's recommendation, DOST-PCIEERD has invested PHP 137 million to water resource management R&D projects.
To give a glimpse of how cutting-edge these are, get to know four projects that leveraged information and communications technology (ICT), big data, artificial intelligence (AI) and machine learning (ML), and artificial groundwater recharge methods.
Smart water meter for seamless water consumption monitoring
"The country needs to look at water as a resource like electricity—a resource that needs to be conserved and managed properly. Although water is inherently reusable, abundant, and cheaper than electricity, this doesn't mean that it should not be treated as a scarce resource," explained Project Leader Dr. Jhoanna Rhodette Pedrasa, Globe Telecom Professorial Chair in ECE and University of the Philippines Diliman–Electrical and Electronics Engineering Institute (UPD-EEEI) Professor.
Pedrasa believes that to improve the country's water resource management, the total water consumption should be minimized. This can be done through a combination of proper consumer education and investing in infrastructure and smart solutions.
Pedrasa started developing a reliable and cost-effective smart water meter wireless network that enables and promotes efficient management and utilization of water resources under the Internet of Tubig (IoT) Project.
The smart water meter is envisioned to have efficient remote meter management, consumer profiling, leak detection, and real-time data collection can be achieved by using advanced metering infrastructure technology, transforming the way that water utilities and local government units conserve and manage scarce water resources.
"With the current COVID-19 pandemic, the proposed system also enables contactless transactions and cashless payments, which are considered as crucial elements in flattening the curve," she added.
The IoT Project is supported under DOST's Collaborative Research and Development to Leverage Philippine Economy (CRADLE) Program. It is a partnership between Jhaymarts Industries Inc (JII) Incorporated and the UPD-EEEI.
Upon completion of the project in 2022, JII will commercialize the product as it is a water system supplier company that provides smartcard-enabled prepaid water meter systems to condominiums across the country.
Managing river basins
According to Dr. Orlando Balderama, Isabela State University (ISU) Vice President for Research & Development, Extension and Training, the Cagayan Valley region has been experiencing flooding because of the Cagayan River basin's degraded catchment.
"Drought and flooding have increased damages in recent years due to deteriorating watersheds, climate change and high economic and population growth. The country also has the second lowest water productivity index among ASEAN countries," Balderama said.
Balderama's team partnered with Vietnam and Japan to develop innovative approaches and techniques in integrated flood, sediment, and water resources management for sustainable development in ASEAN river basins.
"We will be working hard in creating cutting-edge technologies for dam rehabilitation, reservoir operation and water resources asset management which will be transferred to the industrial sector and government agencies of each participating country," he emphasized.
The Integrated Flood and Water Resources Management (IFWARM) in ASEAN Basins for Sustainable Development Project will study the effects of climate and land-use changes on water resources in river basins, establish a protocol for dam discharges, safety and optimized reservoir operation during extreme climate conditions.
To date, the IFWARM team has spearheaded capacity building activates with Kyoto University, Vietnam University, Japan Water Agency, Network of Asian River Basin Organization, and UNESCO. They will also lead an international consultation forum with relevant agencies on management of the Cagayan River Basin, with support from the Japanese government.
AI software that helps curb water shortages
The 2019 water crisis in Metro Manila was certainly one of the big turning points for the water management sector here in the Philippines.
This has inspired the Analytics, Computing, and Complex Systems Laboratory of the Asian Institute of Management (ACCeSs@AIM) to help the sector by using AI and ML for better decision-making.
As Metro Manila is reliant on the water supply system of Angat, Ipo, and La Mesa dams and its treatment plants and storage reservoir, water supply management has been difficult with no available technology for forecasting reservoir levels.
Reservoir levels are also primarily determined by the balance between streamflow into the reservoirs, diversions for water supply, and releases to maintain appropriate flows in Ihe river system below the dam.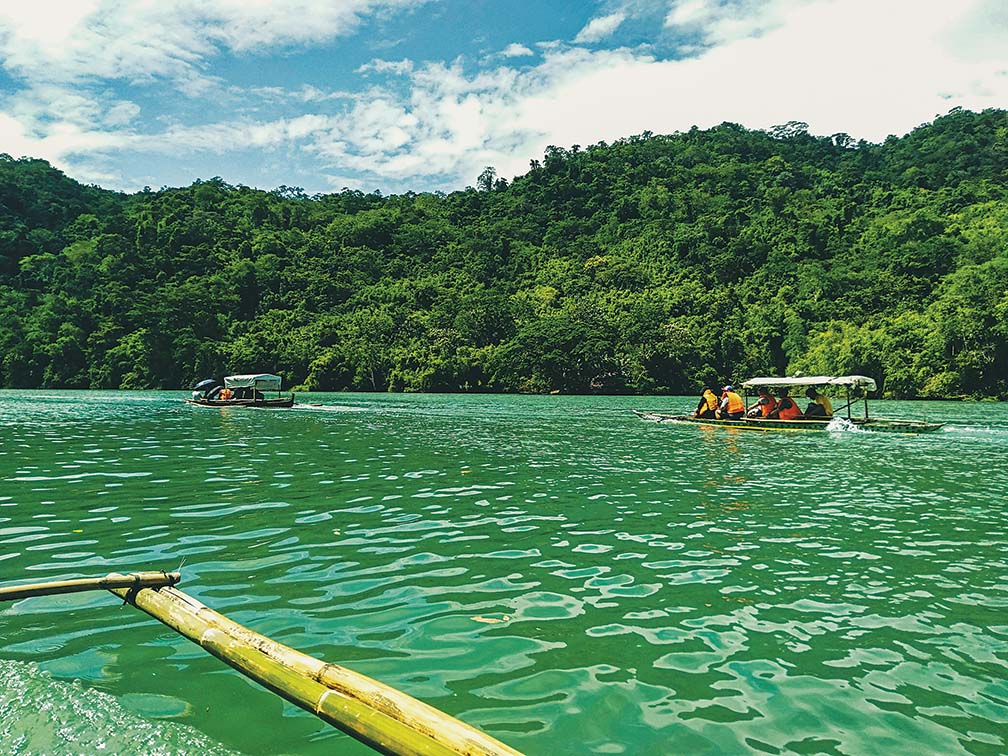 In partnership with the Manila Water Company, Inc. (MWCI), the AI for Water Management (AI4WM) Project team has worked hand-in-hand with MWCI in the successful integration and operationalization of a simulation modeling software that enhances that MWCI's capability in forecasting the water supply levels.
"Our project is a great example of demonstrating that industry, academe, and government can work together effectively when data is at the center," said Data Scientist and Adjunct Faculty Sebastian C. Ibanez.
Moreover, the tool is now important in the day-to-day operation of MWCI in their distribution of water supply in the Manila East Zone.
"Aside from the adoption of AI and ML technologies, there's a big need for more upskilling of the workforce in terms of data science and analytics, both on the side of private companies and government agencies. Having people trained in these skills is vital to the success of any organization, especially in this age of data," Ibanez added.
Artificial facility that recharges groundwater
Baguio City and La Trinidad, Benguet also have a water problem because of the dwindling yield from underground sources and a shortfall in water harvesting.
The Baguio Water District (BWD) has even shared that it could get worse in the coming years, causing groundwater depletion, land subsidence, and even groundwater pollution.
The Department of Environment and Natural Resources–Ecosystems Research and Development Bureau (DENR-ERDB) is now working on the establishment of Baguio City's artificial groundwater recharge facility (ARGF) for drought and flooding mitigation.
Led by Science Research Specialist Glady Mae V. Vijandre from DENR-ERDB's Watershed and Water Resources Research, Development and Extension Center, the facility is envisioned to address the groundwater shortage and flooding.
"The rapid population growth decreases natural soil cover and impairs rainwater infiltration towards the aquifer. With that, we will attempt to increase the amount of rainwater that soaks underground and optimize the recharging of aquifers within Benguet," said Vijandre
Rainwater will be collected from roofs of building that will pass through conduits to a concrete filter box that will serve as a soakpit.
The soakpit is filled with varying sizes of boulders, coarse sand, and fine sand with diffuser plate on top of the sand filters. Then, the filtered rainwater will naturally flow to the injection well where the different probes, such as the flow meter and the real-time/cloud-based data logger, are mounted.
The injection well shall be enclosed with a sturdy housing to protect the installed equipment. The setup shall be monitored daily, while data analysis shall be done on a weekly basis
The project will also help mitigate drought and flooding by harvesting rainwater and diverting it directly to the underground aquifers.
"It's undeniable that our water resources have degraded through time. However, over the last decade, we saw unprecedented, combined efforts and investments from the public and private sectors to restore and manage our water resources. This project is our contribution to this," she said.
Making the invisible visible through S&T
More water resources management projects will be in the works for Filipinos as DOST-PCIEERD has already laid out upcoming plans in an S&T roadmap for the years 2022-2040. Through the initiatives under this roadmap, the Philippines is envisioned to soon have smart and innovative tools, methodologies, and technologies toward safe, adequate, and sustainable water supply.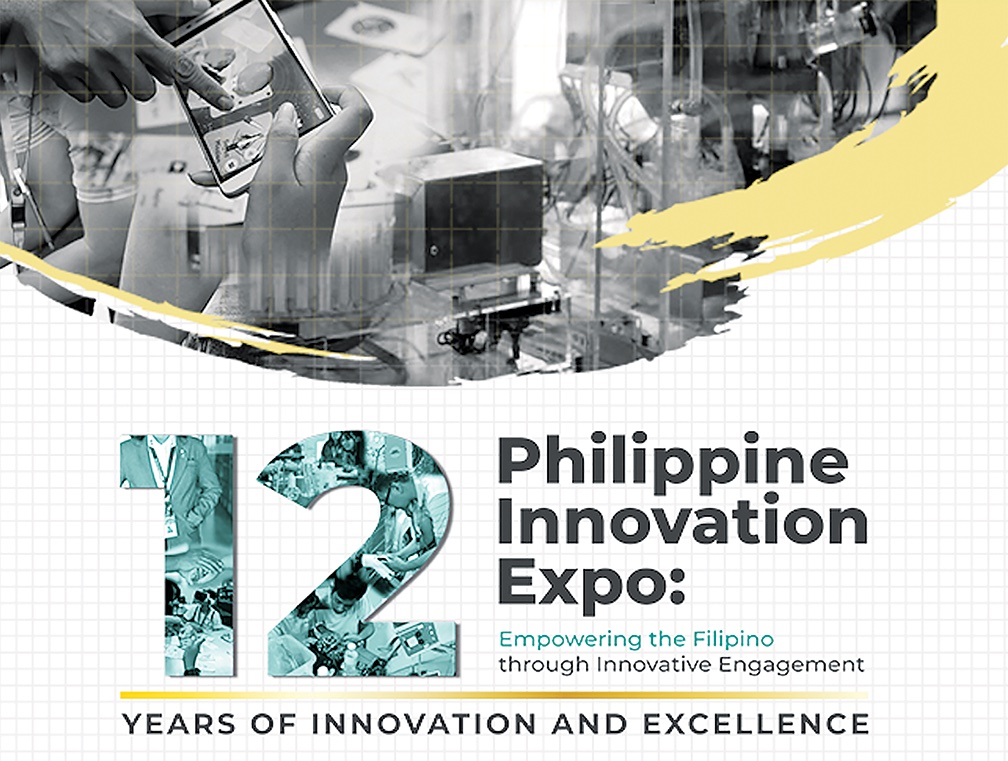 "In this year's celebration of the World Water Day, we at DOST-PCIEERD express our commitment in making our invisible water resources more visible and available to more Filipino families as we target to bankroll P1.3 billion to support more R&D projects for the water resource management sector," said Paringit.
Even MJ and her family agrees that S&T interventions are needed to resolve the current water crisis. "Makakatulong nang malaki ang agham at teknolohiya para mas maraming kabahayan sa Pilipinas ang may supply ng tubig para mas masaya at malusog ang ang Pilipino [Science and technology will be a big help in ensuring that many households in the Philippines have their water supply so Filipinos will be happier and healthier]," she affirmed.