The years snap back to the past like a terribly stretched rubber band suddenly released to hit the wrist. It's been 12 years, Marcel. Twelve years since I recounted how they forcibly made you disappear in 1985.
It was in 2010 when I first resorted to Facebook to ventilate my grief over my missing older brother. His full name: Marcel D. Roxas, the fourth child and second son of the late short story writer-public relations man Clemente M. Roxas and Rufina D. Roxas.
At that time, Facebook had about 17.9 million users in the Philippines. Surely, I thought, someone might read about what I wrote and tell me where I could find my brother.
Hardly anyone looked for Marcel anymore. No one talked about him much. Not in laughter. Not in anger. Not in tears. Not among his friends and comrades. Not in the house where we shared our childhood and growing up years. Not in the home where his children grew up.
His wife told me once that their youngest son had a dream and in that dream he saw his father.
"Did you call him?" Marcel's wife asked.
"No," the youngest son said, "I didn't feel comfortable, I do not know him."
It was hard not to know Marcel when he was here. Standing about 5-feet-6 inches, he possessed a lanky, athletic frame, with smiling eyes, bushy eyebrows, wavy, curly hair and a healthy beard that reminded you of a young Karl Marx.
His laughter was contagious and he knew the funniest jokes that he loved to share whenever we were all gathered in the house, like when the rain stopped us from playing outside or when there was a brownout on nights too hot for sleeping. He taught us how to stand against the wall, in front of a flickering candle, and move our fingers to form shadow animals—a dog, a rabbit, a snake.
On Sundays, we'd all ride the family car and attend mass at Sto. Domingo church. There we saw Marcel, dressed as an acolyte, in a white, long-sleeved shirt and black pants, assisting the priest during Holy Communion.
"We had to be careful when Father xxx was the officiating priest," he told us once, "That priest would kick us to remind us to stop pouring too much water on the wine in the chalice that he would raise as he said 'This is the blood of Christ…' We all got to be wary of that kick," he said chuckling.
Marcel taught me gymnastics. We were like circus performers. At age 12, he would lie on his back and place his hands, palms up on the floor. I would firmly plant my left, then my right foot on either palm and with one heave, he would lift me up and up. I could balance myself perfectly in the air at age 6. I never feared I'd fall. I had full confidence in my brother's steady hands.
Marcel could do a mean bronco and a swan dive, and competed for his school, the Far Eastern University Boys High School, in gymnastics and diving competitions. He was also good in painting and the visual arts. Once, as Christmas neared, he made a huge, red lantern shaped like a farmer with a carabao. It lit many Christmases before it got worn.
Growing up, I began to see him less and less. Marcel was now a freshman student at the University of the Philippines at Los Baños, taking up B.S. Agriculture. These were the early years of Martial Law and my brother, I later found out, was an activist, a member of the Samahan ng Demokratikong Kabataan (SDK).
He would bring his friends to the house. They would stay for hours in our attic. When I asked him what they did upstairs, he'd say they were studying. They were always studying Lenin and Marx and Mao. An entire sky-blue wall in his bedroom had this phrase painted all in white: "Where there is struggle, there is sacrifice, and death is a common occurrence."
Marcel and his wife settled in Mindanao in the early 80s. He studied for a brief period at the Iligan Institute of Technology (IIT). I was already an Education beat reporter then.
When the president of the school refused to let Marcel enroll because of his activist activities, I presented my brother's case to one of the then Deputy Ministers of Education, who was a good friend of my late father.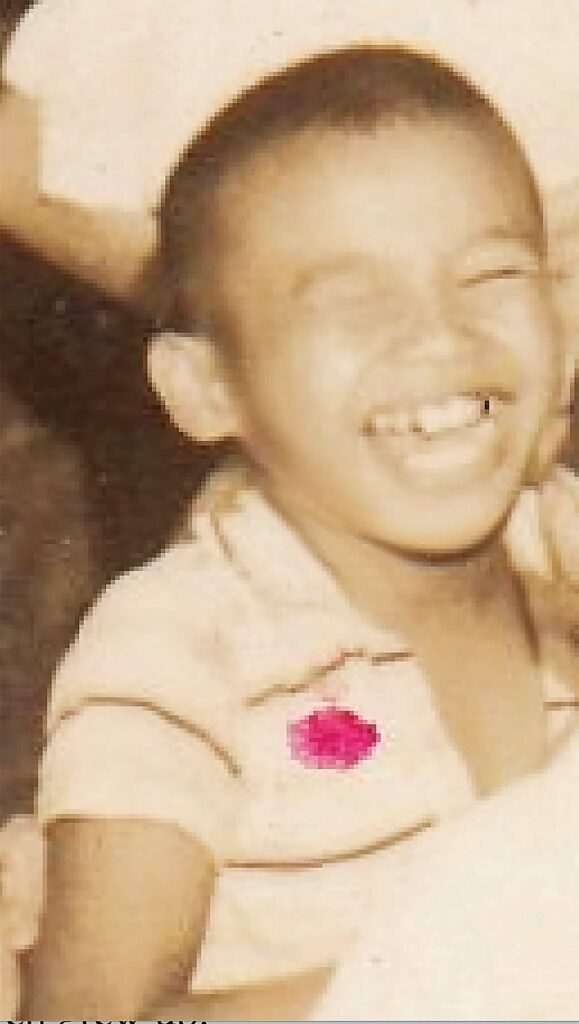 Immediately, the Deputy Minister called the IIT official and ordered him to accommodate my brother. It was an order that shocked the school president and even Marcel's fellow activists on campus. For me, it showed me the combined power of life-long friendships and the media.
Marcel didn't graduate. Over the years, we learned to accept what he wanted to do in life. He became a trade union organizer in Mindanao.
My elder siblings started out as activists but they stopped when Martial Law was declared. Marcel was different. He was the only one who never worked in a government office or a private company.
He'd be off for days and when he came back, he would tell us stories of poor people who lived in houses that had the soil for a floor and rusty, galvanized iron sheets for walls. To him, poverty had names and faces; men, women, and children who lived in the direst of circumstances.
Marcel loved his wife and kids. He would write letters telling about his sons; of how handsome his eldest was and that his kids were growing up fast.
"When Marcel is home, I am a queen. He does everything," his wife would often say.
I believe her. It was the same when Marcel visited us. He scrubbed floors and windows and kept the bathroom smelling fresh and clean. He introduced us to simple dishes, like Ligo sardines cooked in egg. One time, he surprised us with boiled misua (wheat noodle) that was so tasty even when it had no meat or fish, no other ingredient but ginger.
"Learned it from the workers," he said.
Then one day in September 1985, Marcel was suddenly gone.
"He was supposed to go to a farmers meeting and then no more word," his wife related.
These were the last months of the Marcos years and our family resorted to seek the help of our late father's long-time, writer friends in Malacañang. The late short story writer Juan Tuvera, then executive secretary of deposed President Ferdinand Marcos, helped us secure from then Defense secretary Juan Ponce Enrile a letter of authorization to comb the camps in Mindanao.
My elder sister went to Davao, visiting camps and later, even morgues, to look for Marcel. To this day, she cannot recount the experience without her voice breaking, her face near tears. Marcel was not in any of the camps. Nor was he in the morgue.
Months after the EDSA 1 People Power Revolution, I opted to work full-time at the Families of the Victims of Involuntarily Disappearance (FIND), an NGO for desaparecidos. We went to protest rally after protest rally for the missing. But we never discussed the steps we would take to locate any of them. It does not surprise me now that they never found any of the disappeared.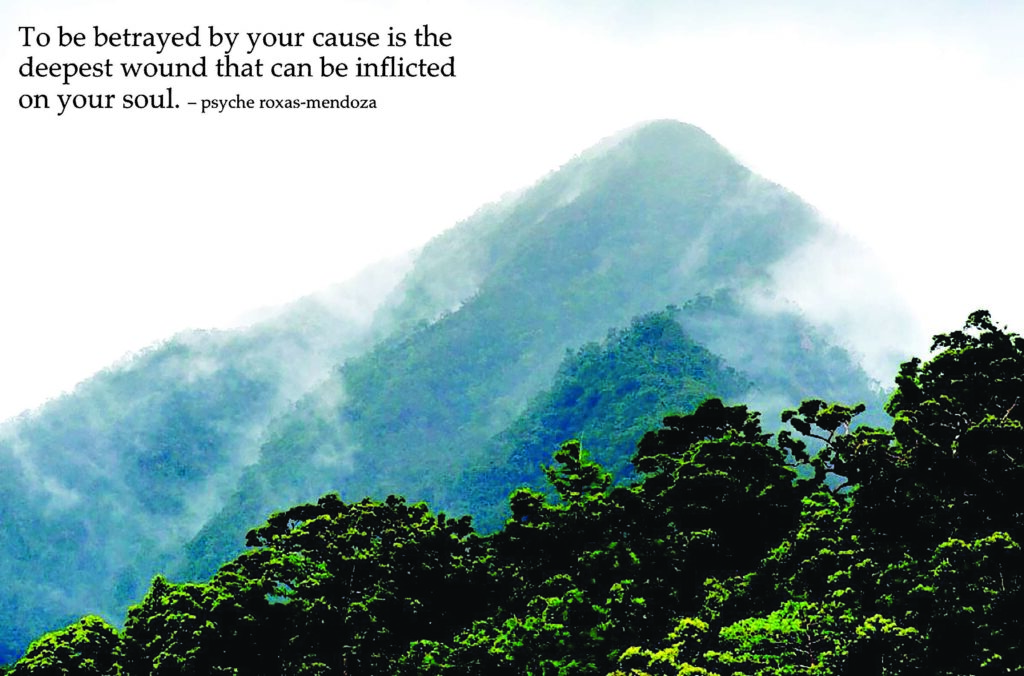 During the 1987 peace talks, I took the opportunity to talk to Left leaders to ask about Marcel. They all promised to help and asked me to submit a narrative of the events leading to his disappearance. This, I promptly did, right there and then. But afterwards, I could no longer find any of them, even those who were not from the underground movement.
For five years, the Left made us believe that the Marcos military took Marcel. Until 1990, when a college friend, who had just left Utrecht, told me the true story.
It was June 12, 1990, Independence Day, and we were sitting at a canteen inside Isetan Cubao.
"Your brother was killed during Kampanyang Ahos, the communist purge in Mindanao," my friend said.
I could not believe my ears.
"Why weren't we told?"
"They said, it was your brother's last request."
"What?!?"
"They said Marcel admitted he was a deep penetration agent. But he recanted it when they were about to… That was when… according to those who knew about it… that was when your brother requested that his family not be told of what the movement did to him."
"Was he tortured?"
My friend nodded.
I don't know if I cried. All I remember is that the florescent lights in the canteen suddenly seemed so bright. I couldn't see. I couldn't hear what other things my friend was saying. I had difficulty breathing.
It took another three years to piece together what happened to my brother Marcel. Unfortunately, the facts we had in 1993 still were not enough to locate him.
The time I was asking people about my brother, the prevailing view in the Left was that he was a deep penetration agent because the movement upheld the rightness of Kampanyang Ahos. It was only after the ideological split in the movement that they "rectified" their error and cleared Marcel. At least, that was what I was told.
Since I posted on Facebook the story of Marcel in 2010, no one has come forth to help us find him.
It is now 2022, and to this day, the movement still has not told us the details of Marcel's disappearance. They admitted, through channels, that they took him but they never told us where we can find his body.
No human rights group identified with the Left has ever approached us to offer help in finding Marcel.
I still dream of the day when my family and I will finally find Marcel. But it is in prayers and a deep belief in the Lord's everlasting love that I give this dream the chance to bear fruit.
Forgiveness has become my companion with the passing of the years. It has given me peace. I forgive those who took Marcel from us and pray that the movement and those who sympathize with the movement will find it in their hearts to understand my retelling of Marcel's story.
Marcel D. Roxas never wrote a book. He never left the country nor rubbed elbows with the rich and influential inside or outside the movement. But he, like many Filipino activists, loved the Philippines and its poor with a selflessness that cost him his life. Most of all he loved his wife and children.—First recounting of the story posted on Facebook on March 5, 2010