I grew up in the remote town of Balangiga in Eastern Samar, which, as history described, became a "howling wilderness" during the Philippine-American War after being engulfed by cannonballs fired with fury by avenging American soldiers.
It was 1901 and the flickering skylight of dawn was transformed into a burning brightness of the setting sun. Annihilation came swiftly after the battle of mighty weapons against farm bolos in arm-to-arm combat.
Nonetheless, it was a town's glory cherished, becoming sweeter over time especially to me, the only memory I hold dear of my great grandfather, my hero.
AN UPRISING
My Lolo Pedro was El Presidente, the town mayor, when the call of heroism beckoned to test his whole being, body and soul. At that time, war was fought like no other, with the invading enemy forces on one front and the Filipino rebels led by Gen. Lukban on the other.
As mayor, he was in a quandary: To protect the townspeople from the onslaught of local rebels who would strike on the simple suspicion of siding with the foreign enemy or to side with the rising resolve to outrightly disobey American rule.
Lolo Pedro's conscience was a formidable force beyond the qualities of a fighter, as he was more a soldier of God, being an escribiente or church registrar. Having been raised and living a life under the shadow of religious friars, how he ended up as one of the attacking forces with bolo in hand was the ultimate life-changing sacrifice that made him a principal character, "the brain of the uprising" of his town's history.
TOWN REBORN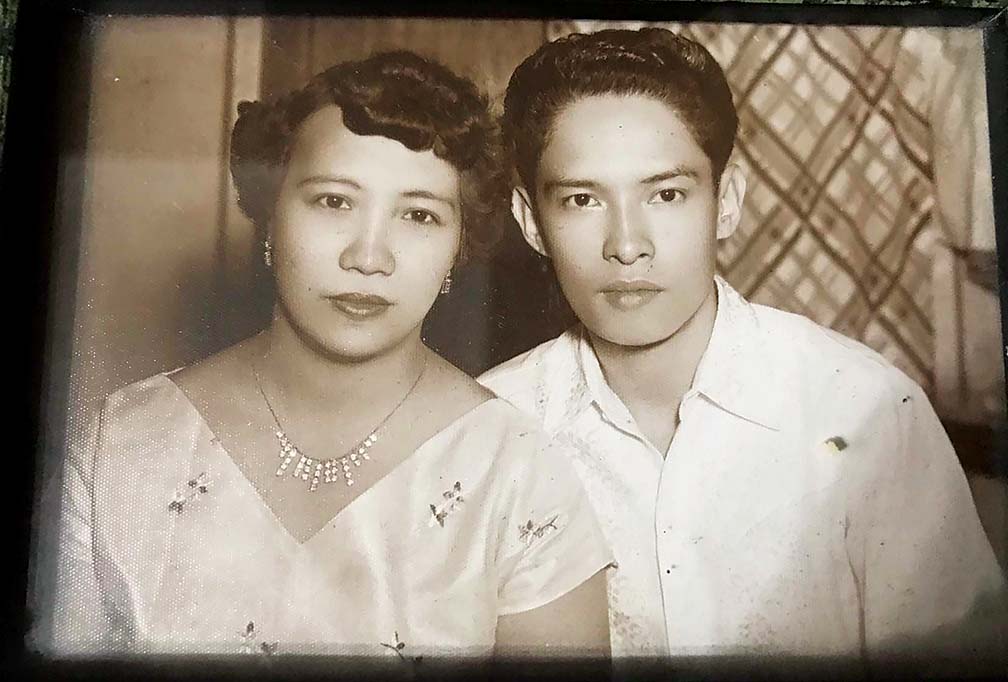 Such was the life that unfolded in the land of my birth over a century ago. Our people toiling the ashen soil, hardened by the greed of the powers that be, silently gathering wood and leaves for cover their heads, trying to forget the terror that struck them like lightening and rising again, a town reborn.
So simply was I raised by parents from the same province, so resilient and hardworking, with a strong faith in God, and with life experiences in war and peace.
How lucky I am to have started my life journey on a smoother road paved clear by the sweat, tears, and blood of my forebears. What I had to experience, though, in my own life was a continuation of my parents, struggle for a brighter future, but this time better prepared and clothed with the readiness to taste that same sweet glory, but in peaceful times.
With the wealth of my virtues, values, and beliefs learned at home, each leap led me toward the brighter future envisioned for me, but not without the bruises, scary bouncers, and unsteady drops.
Challenges were always part of the daily struggle, and each hurdle kept me expecting more, firing up my valor, driving me to soar up higher than before until that bright future was in my hands, never to let go, unmindful of the pains and only seeing the joy of every success earned.
CHURCH BELLS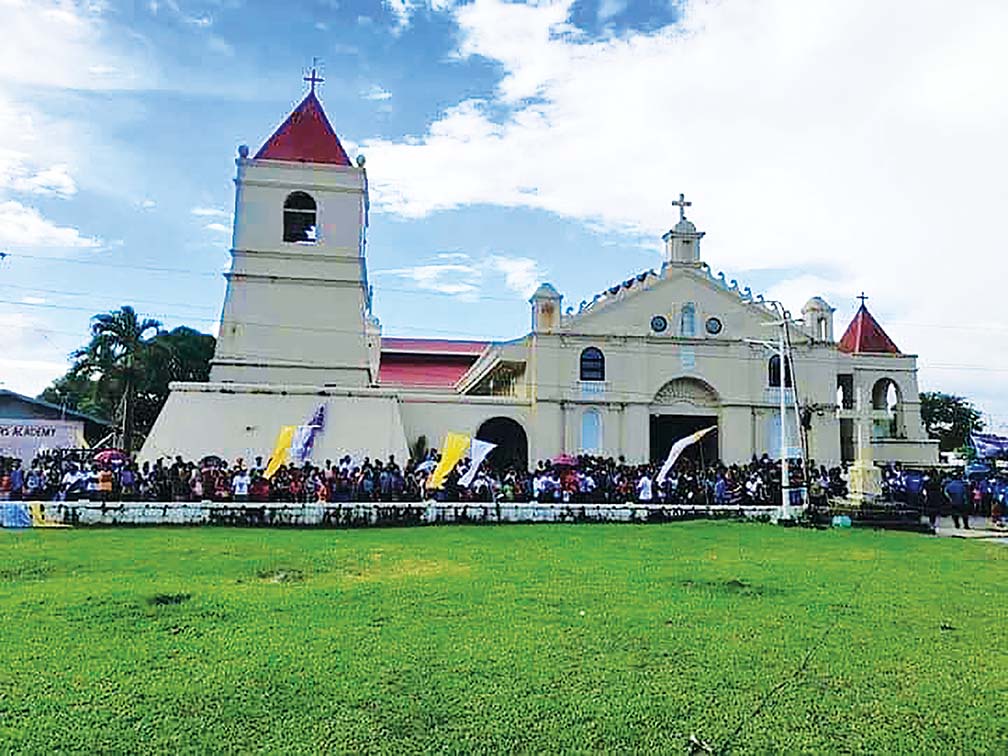 My town, Balangiga, is now well-placed in the itinerary of awakened souls, never to become a howling wilderness again. It shall be remembered as a remote town that made the whole nation take a back seat.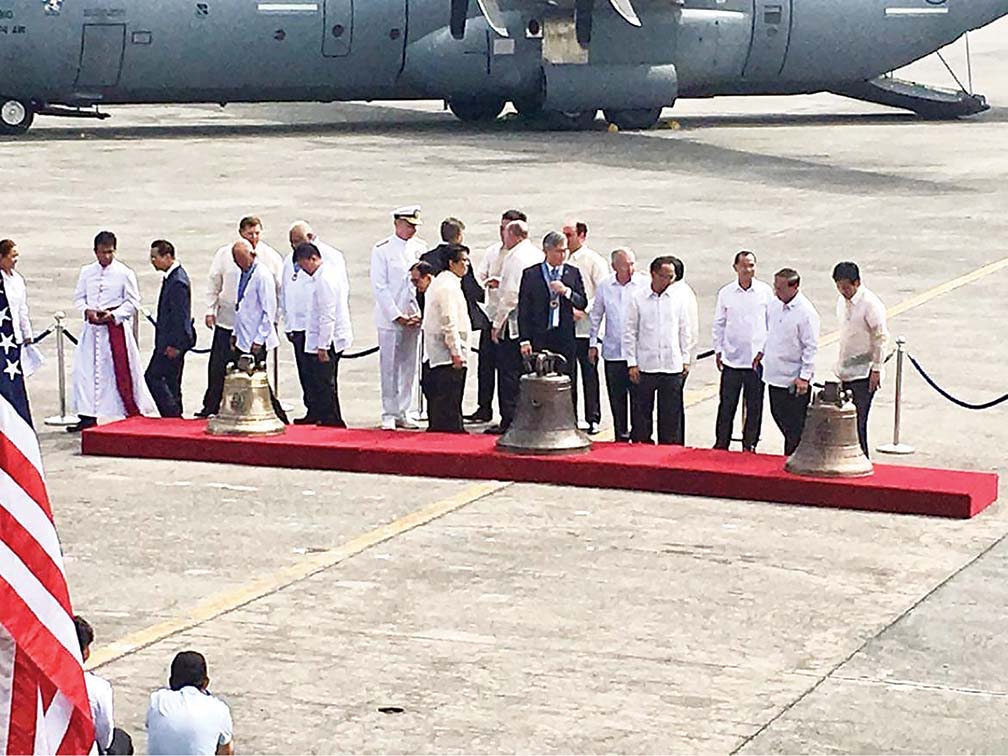 On Dec. 11, 2018, the nation watched in awe the delight of the townspeople feasting while wiping their tears, cheering in a deafening roar of praise that was heard by the cool mountains afar and sent a flock of birds into the clear blue sky.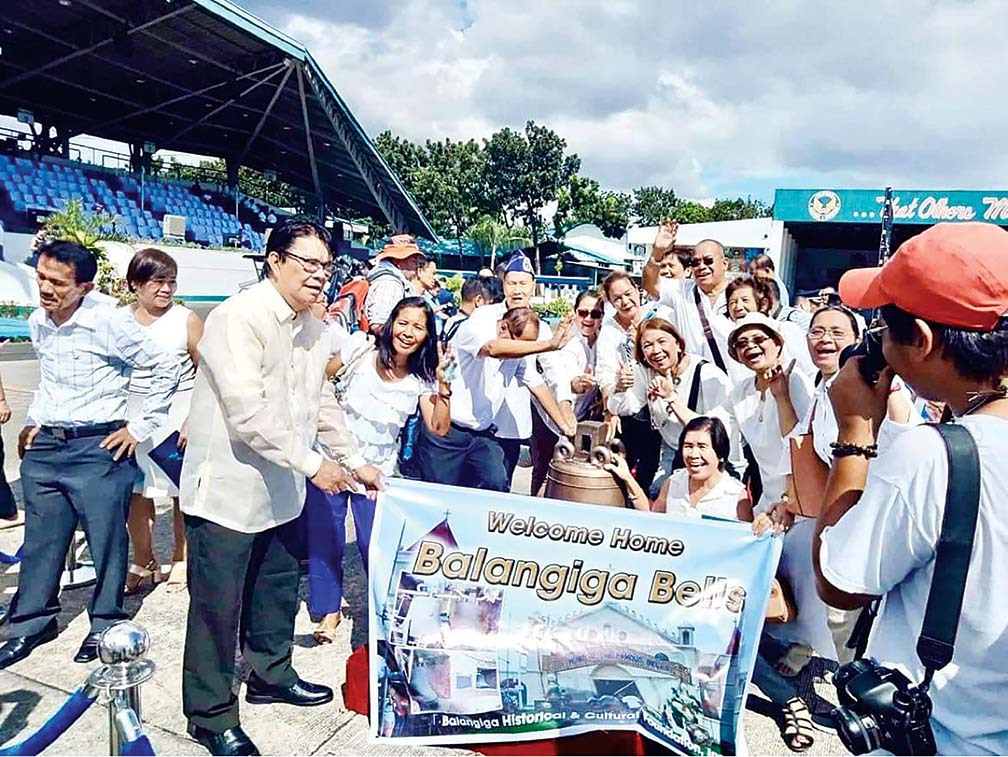 They welcomed back the three church bells—symbol of the town's soul that was unfairly taken away—now to be finally seen after 117 years of longing. This was the moment I would never forget that warmed the cool December breeze. It was another victory for me to witness such a historic homecoming.—published in the Nov. 30, 2022 issue of the Philippines Graphic