When God created the world in seven days, probably, there was already coffee on the third day. To fast forward human existence, coffee was discovered by goats in Kaffa province in Ethiopia, located in the horn of Africa. Kaldi the goatherd tried some berries and discovered for himself the invigorating experience of the beans. He was either high or upbeat, probably an understatement, pun intended.
Coffee then crossed the Red Sea and was cultivated in Yemen and the people of Arabia. They pan fried the beans and brewed and drank it as a beverage.
Most historians point to Franciscan friars as the ones who introduced Mexican coffee here in the Philippines. They established settlements in the lowlands of Lipa, Batangas and produced what became known as Kapeng Barako.
Liberica seeds, which came from Liberia, was likewise planted in Lipa. Over time, Lipa became the coffee capital of the Philippines.
The first instant soluble coffee was developed in the 1930s by Nestle, a Swiss multinational food and drink company. Developed by chemist Max Morganthaler, the coffee carried the trade name, Nescafe.
According to the Philippine Coffee Industry Roadmap (2021-2025), Filipinos across all socio-economic classes are regular coffee drinkers. The types of coffee most consumed is soluble coffee or single serve coffee mixes like the 3-in-1, 5-in-1, and 7-in-1 sachets which offer easy preparation time and value for money.
PROFITABLE
In 2018, a project in Mindanao was launched to increase the income of coffee farmers and improve the economic viability of their farming systems.
Project Coffee was conceived by Nestle Philippines and the Deutsche Gesellschaft fur Internationale Zusammenarbeit (GIZ). Their partnership addressed the challenges facing the agricultural sector in general and coffee growers in particular, especially in the Philippines, Indonesia and Thailand.
More importantly, the partnership benefitted small farmer groups. There are some 1,500 coffee farmers from Bukidnon and Sultan Kudarat that are being trained on agronomic practices, pruning, rejuvenation, and in organic and inorganic fertilization.
Ruth Novales, European Chamber of Commerce of the Philippines (ECCP) Agriculture Committee chairperson, stressed that coffee is a high value crop. For planting coffee, farmers in Sultan Kudarat and Bukidnon have immensely improved their socio-economic status by learning technology-based intercropping for a higher yield and income.
By strengthening farmer groups and organizations, Nestle (parent company of the Nescafe brand) and GIZ secured a continuous supply of responsibly-grown coffee. The overall effort led to strong agri-services and the establishment of business relations with various government agencies, key coffee stakeholders, and civil society.
COFFEE AMBASSADORS
A group of media practitioners visited the Lipa Integrated Coffee Center (LICC) in Batangas City to witness the 1,200 coffee trees of the Robusta variety just before the harvest of its berries.
The trees, planted in a three-hectare lot, had passed the 999 coffee growing cycle— nine months from planting ready-to-plant plantlets , nine months from transplanting to flowering (vegetative stage), and nine months for the flowers to turn to berries and become ripe for picking (reproductive stage).
Atty. Olive Misa, Nestle vice-president for Government & Industry Affairs, said the project's coffee ambassadors are real farmers, not just celebrity endorsers.
She added that knowing they are real farmers enticed more young farmers to grow coffee.
Ruth Novales told Philippines Graphic that we need more young farmers in order for Project Coffee to succeed.
"To make the project sustainable, we can push for the introduction of agriculture in high schools. It will help promote progress in the country and inspire the youth. Dapat me curriculum sa high school na mag inspire sa kabataan na mag take-up ng agriculture [We should include in the high school curriculum courses that will inspire the youth to take up agriculture]," Novales said.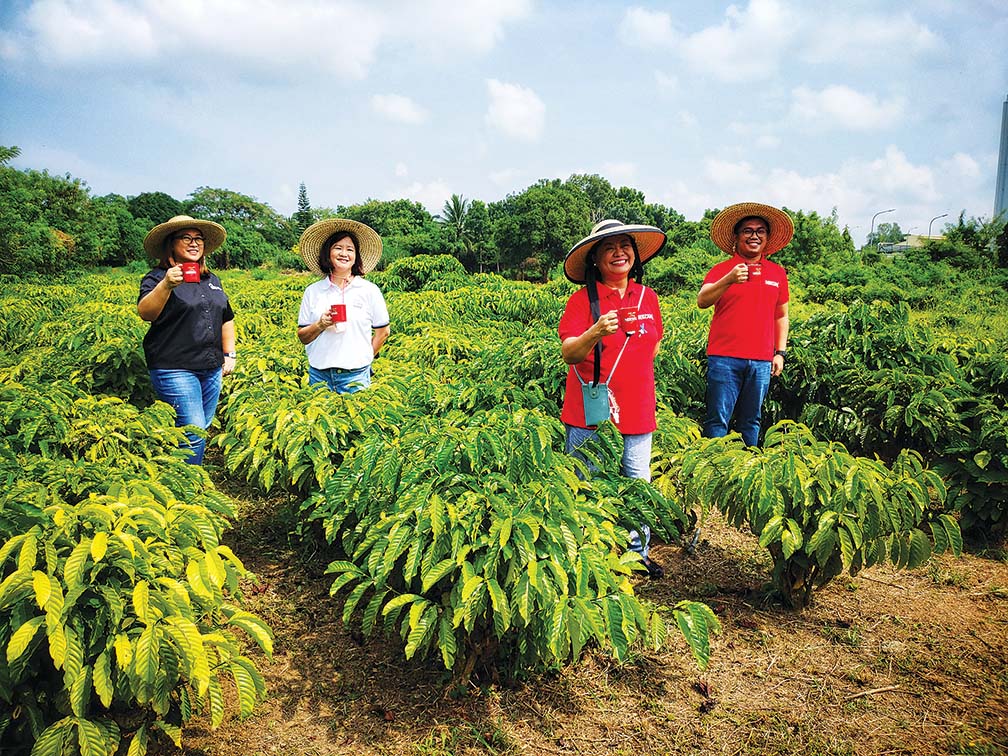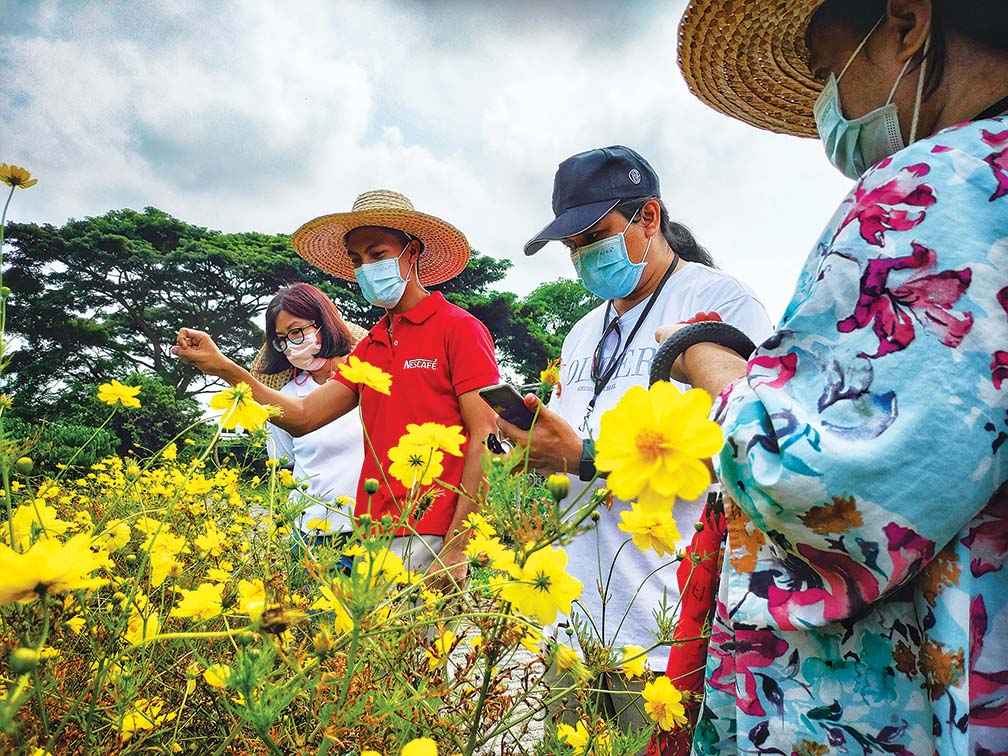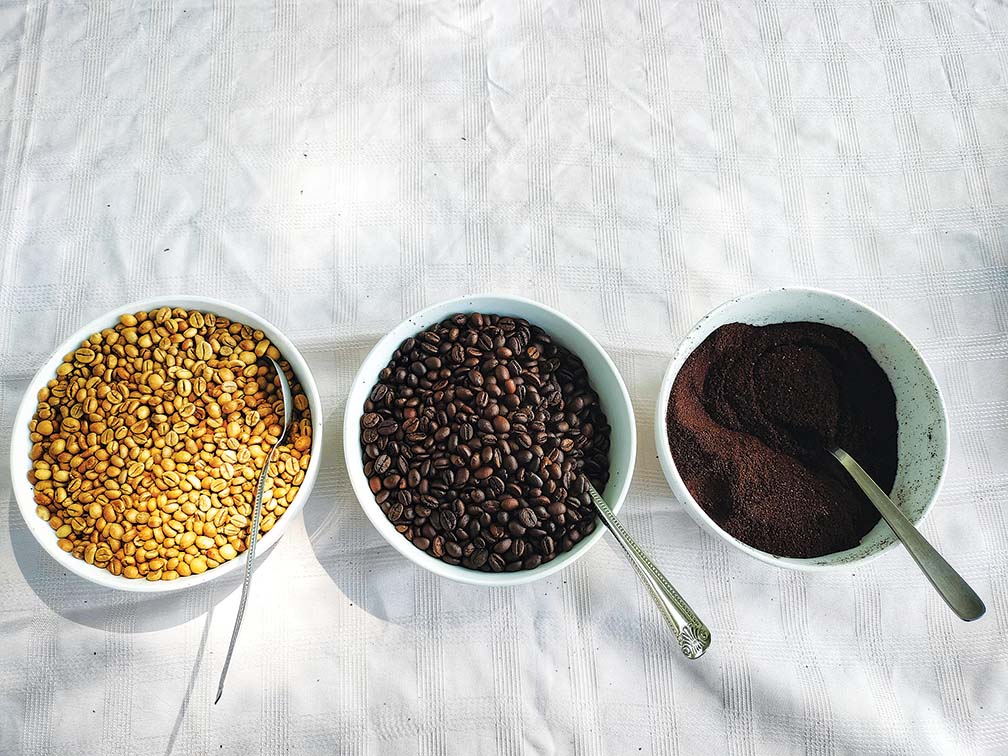 "We are glad that TESDA and DTI are here, giving learning opportunities to the younger generation, enjoining them to become Agripreneurs and not be dependent on subsistence farming," she added.
One of the Coffee ambassadors in the Coffee Project is 43-year-old Elizabeth Javier, a single mother from Sultan Kudarat. A 4P's beneficiary (Pantawid ng Pamilyang Pilipino Program), she has seven hectares of land to farm coffee, corn, upland rice, squash and peanuts. Her coffee is more profitable than her other cash crops. She is a certified 4C farmer (Common Code for the Coffee Community).
Now an accomplished farmer for 23 years and a recipient of Nestle's Project 150, Javier said she wanted to give back to the community. As a coffee technician, she helps farmers by giving advice and showcases her farm to inspire other farmers to do the same.
'SEXY' AGRICULTURE
Donnel Tedra, Nestle Government and Industry Affairs executive, said that the younger generation tend to think that there are better livelihood opportunities than agriculture.
He noted that the average age of farmers is 50 and that many Filipino farmers are now of retriable age.
"We can make agriculture 'sexy' by making it profitable. It should be a joint effort between the government and the private sector," Tedra added.
Now, every time we drink coffee, think of the Filipino farmers that are an integral part of the food supply chain. Think: 'Coffee na lang Dear.'