Barely six months into his fourth term as the Governor of Zambales, Hermogenes E. Ebdane Jr. has announced that he would run for re-election during the 2025 elections.
   While many have told him that he is qualified to run for the Senate or for the House of Representatives, Ebdane said he was not articulate enough to go into interpellations and that he would just engage the other lawmakers in fistfights.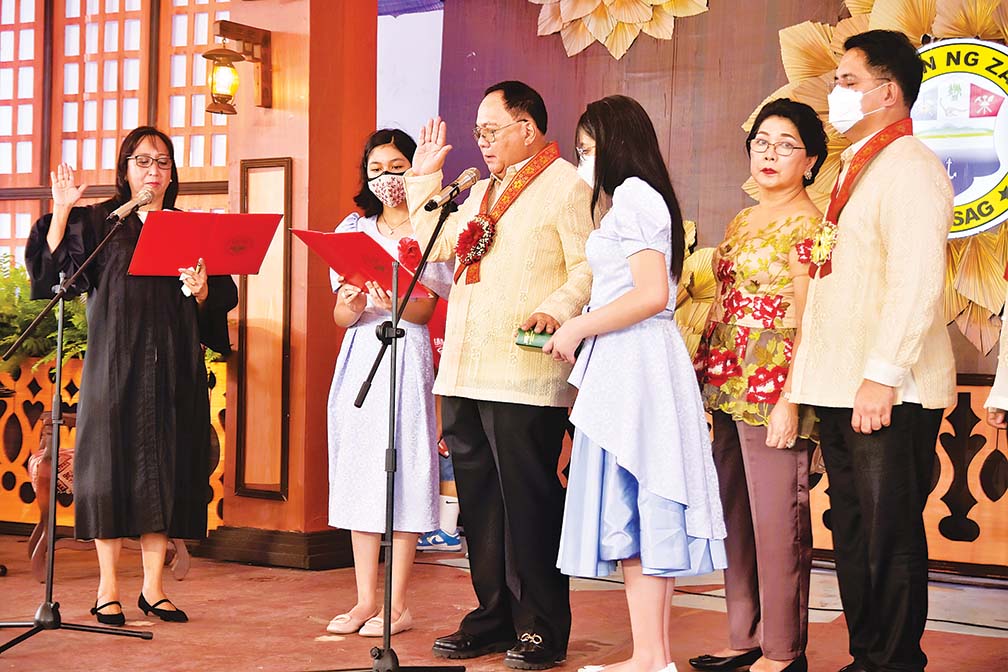 "Since I came from the police service, it is good to have your own kingdom. Although many have told me that I should run for Congress or the Senate, I have already started many projects in Zambales and I want to see them through so that the next governor will just continue what I started," Ebdane said.
One of the things that Ebdane is pushing for is the creation of the Zambales Development Corporation that will handle the management and programming of the excess funds of Zambales. The corporation, he explained, would be "manned by selected government and private persons." The governor, he said, in coordination with the Board of Trustees, will have to weigh how the funds will be used.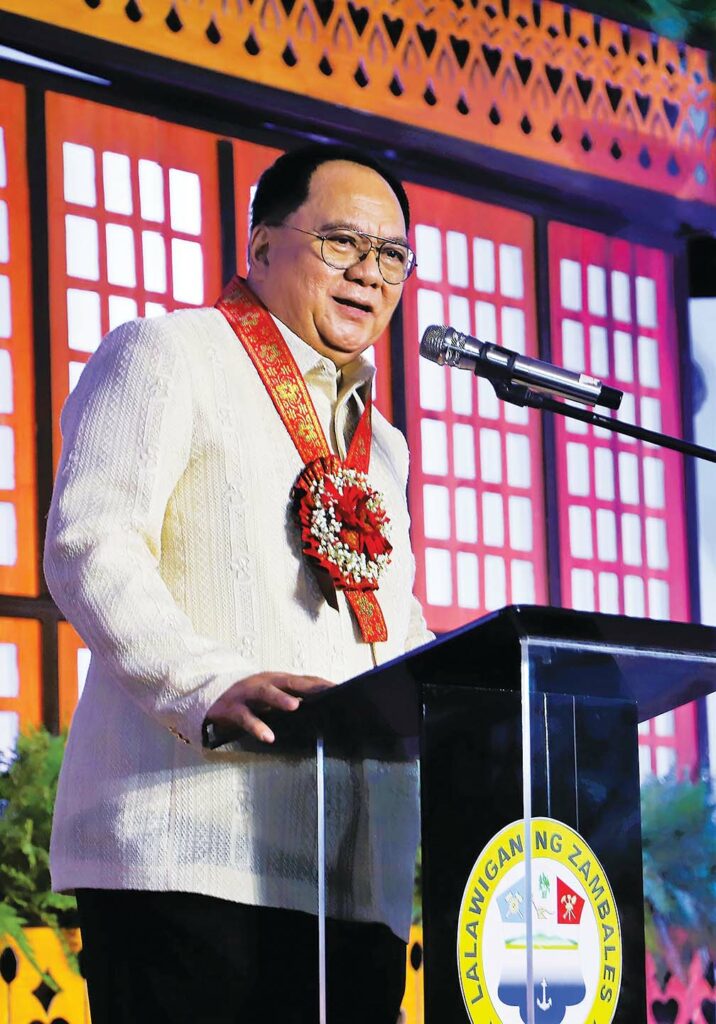 "I cannot get out of my grave and confront them so this is what I came up with and this is one of the legacies that I want to leave behind," he said.
Back when he was appointed by then President Rodrigo Duterte to serve as chairman of the Regional Peace and Order Council in Zambales in 2019, Ebdane already had a singular approach to achieving development targets.
"It is something similar to an Intelligence Oplan, where we have specific target, determine the available logistics and based on the lessons learned, we come up with solutions and follow it up. We have to make it a point to have a regular monitoring of these projects later on," Ebdane said.
The RPOC is the body that ensures a more comprehensive and effective coordination of government efforts and active participation of citizenry in the campaign against criminality and insurgency.
"As public servants, our greatest strength lies not in our hands but in the unity that binds us all together as one. Collectively, let's align and share our ideas, work together, and integrate our efforts," Ebdane stressed.
He further advised Sanggunian officials to constantly adapt to what is current, relevant and practical. He encouraged the provincial council to formulate its own legislative agenda anchored on the short- and medium-term plans he had presented for the province.
PRIORITY PROGRAMS
With the creation of the Zambales Development Corporation, Ebdane said that health, education, livelihood, housing and infrastructure would be the priority for the Zambales government in the next three years.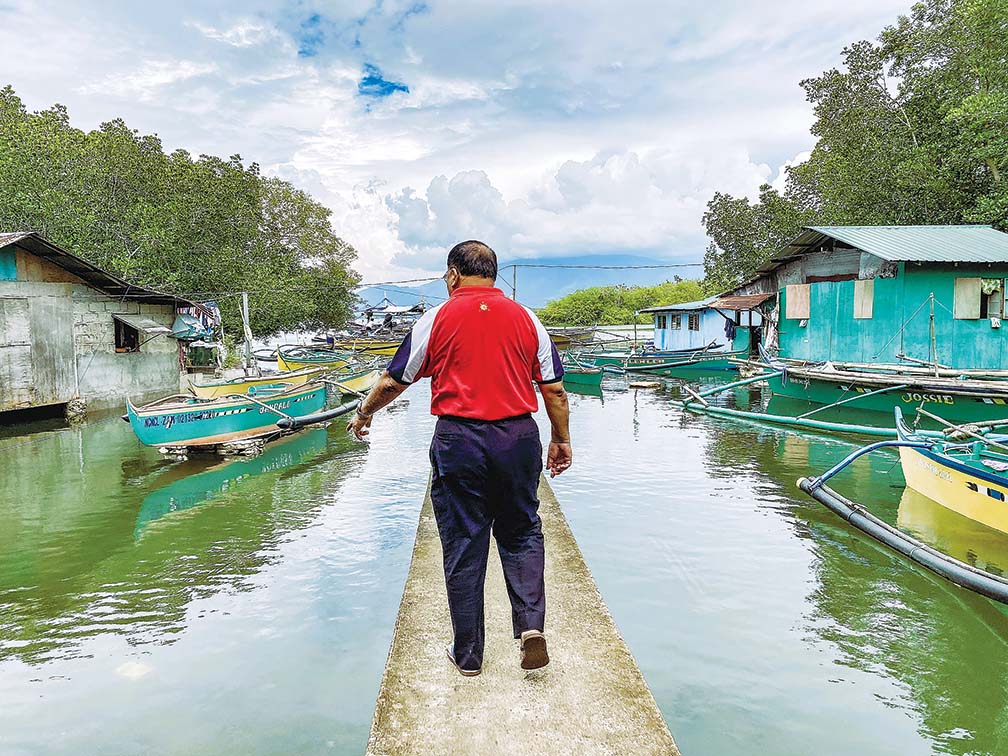 The governor outlined this development blueprint for Zambales at the mass induction of provincial and municipal officials last June 28.
He also stressed the need for purposive change and timely action and urged local leaders to join him in creating inclusive growth and capacitating the community for self-reliance.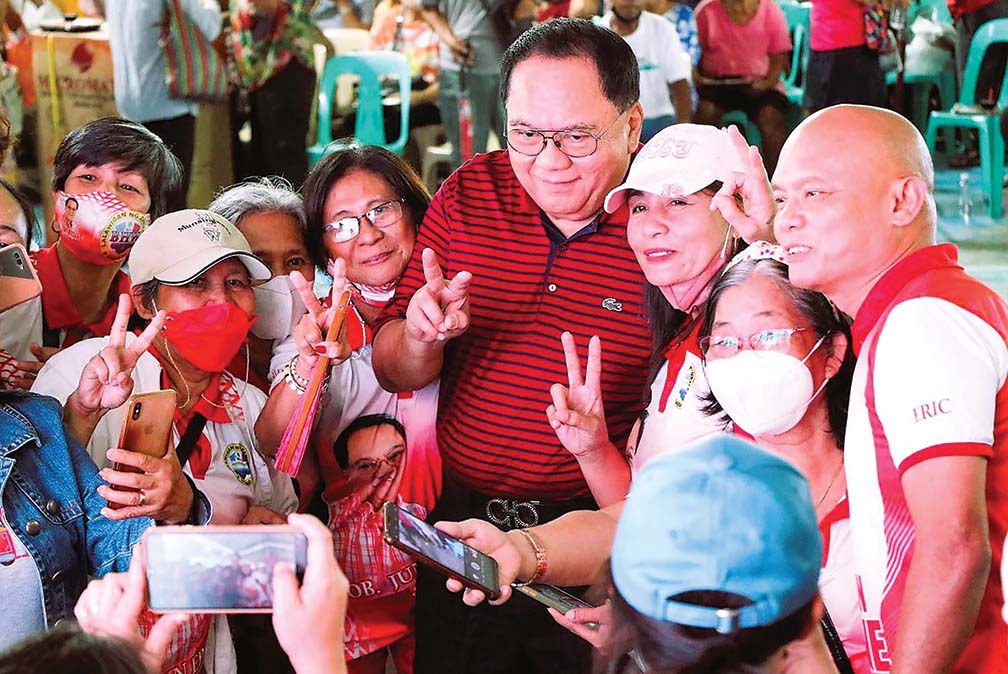 "A fresh start like today will eventually become a journey for all of us, and whether that journey takes us to a better place or bring us no further than where we are now would depend mostly on ourselves, the elected leaders," Ebdane said in his speech before the newly elected officials.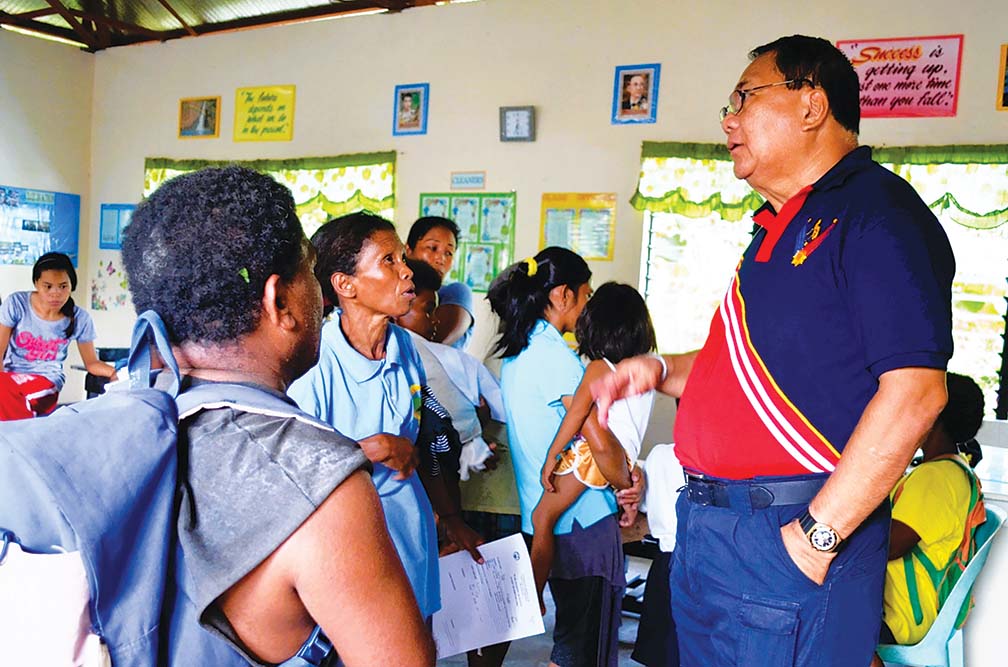 "We have to keep in mind that things won't get better by chance, but by purposive change that we have to introduce as leaders of our community," he added. "Action, rather than talk, should characterize public service."
COMPREHENSIVE HEALTH PROGRAM
When he took office in 2010, the first thing Ebdane did was to see how he would be able to improve the facilities of the provincial and district hospitals with very limited resources. He decided to improve on the doctors' and nurses' quarters because when he visited them, he said "even a pig could not live there, due to neglect and absence of maintenance."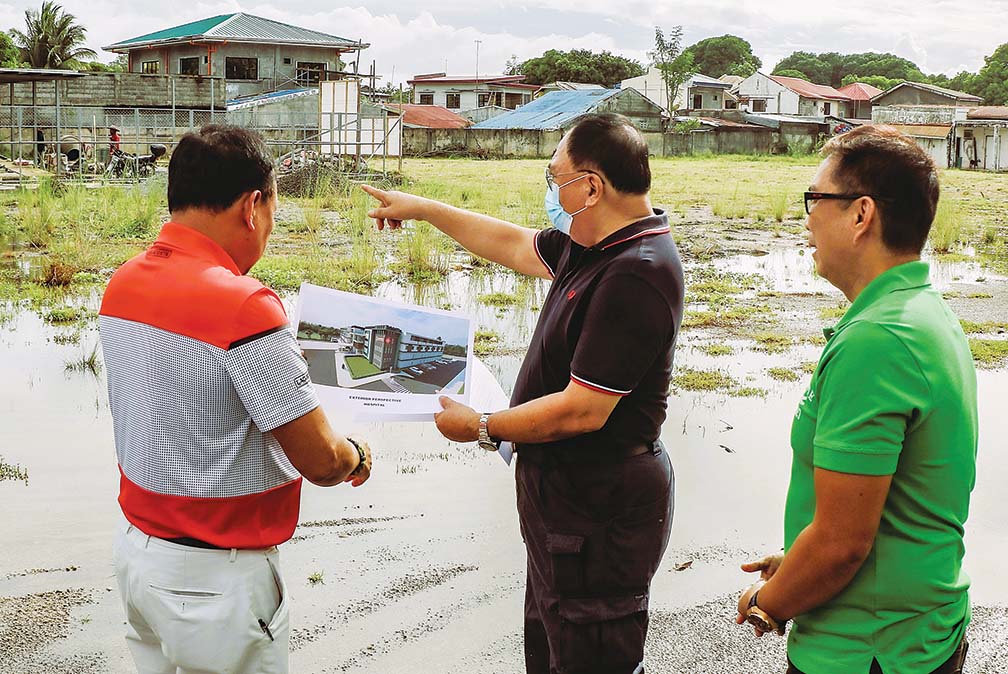 "When I saw the doctors' and nurses' quarters, I felt guilty. But when you take over from an old administration, your budget is good only up to December (2010). So, what I did was I called one of my contractor friends and told him about my problem. He gave me P5 million. My mistake was I should have asked for P10 or P15 million," he quipped.
He added to the P5 million and was able to come up with two living quarters. The next on the list was to come up with three ambulances. Again, he asked around, looking for people who would donate ambulances. Ebdane was able to find someone who was willing to donate cash.
"The donation I got was still not enough to cover three ambulances so I added P1.5 million. I asked myself, 'Why was I in such a situation?' When I was in the national government, the problem was how to spend and manage the budget that was given to me. Here in Zambales, the problem is where I will get the funds for the projects. It's really a challenge," he said.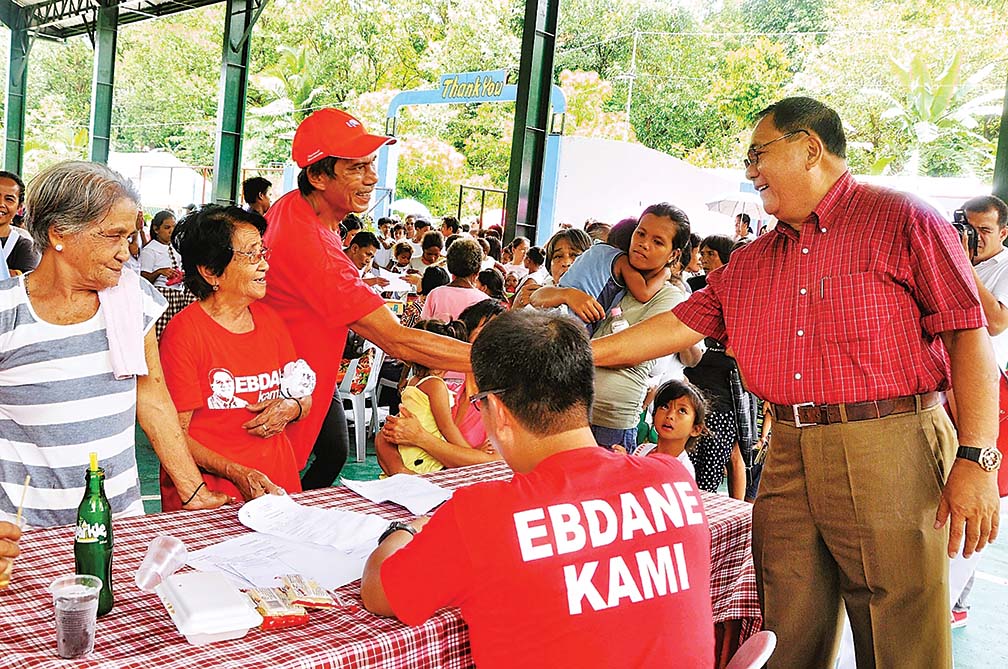 This is part and parcel of Ebdane's comprehensive health program that would bring about a state-of-the-art hospital with more doctors, nurses and other health personnel so that patients won't have to go far for medical help.
He disclosed during his inaugural speech that a P100 million budget from the Philippine Amusement and Gaming Corporation will initially fund Phase 1 of the upgrading project.
FREE EDUCATION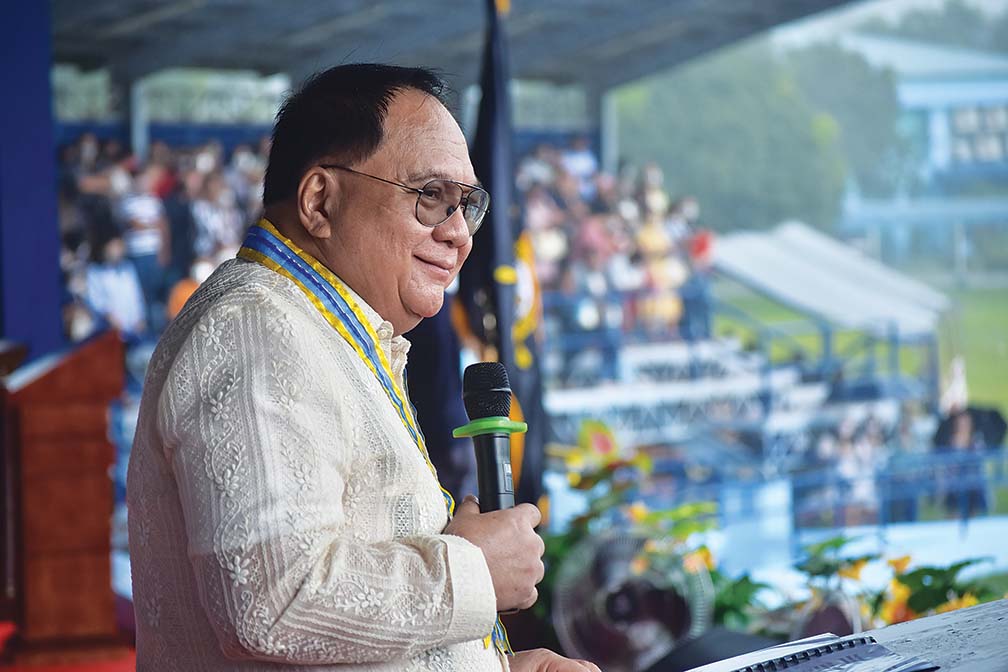 Ebdane's second priority is free education for college students by way of improving facilities and capacity of the President Ramon Magsaysay State University (PRMSU).
He stressed though that for practical and financial considerations, scholarships will initially be given to one child per family and it will be up to that child to help his other siblings. He added that he is in the process of speaking to school officials so that they could offer courses relevant to local needs like tourism, agriculture and fisheries, as well as technology.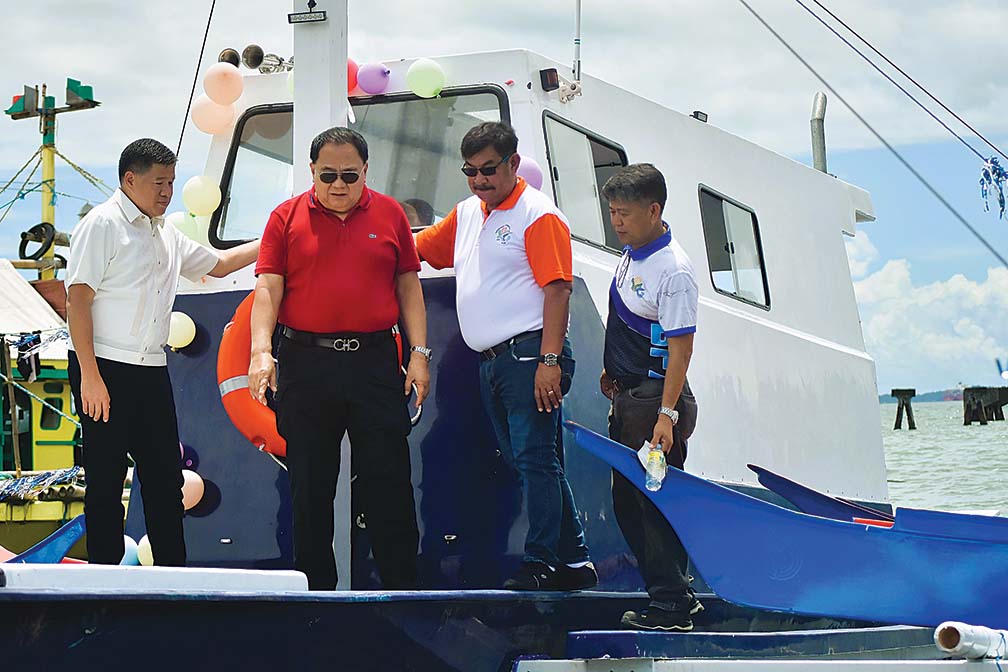 "I was able to talk to the president of PRMSU and I told him that they should have courses that Zambales needs like mining engineering, agriculture and fisheries," he said.
Ebdane also has plans to construct more school buildings. He related an incident which led to the inadvertent discovery of a fund that benefits the Department of Education (DepEd). He had received a report that a school building had been destroyed because of fire. The barangay captain hurriedly reported the incident to Ebdane. This however, irked the district superintendent who said that she, too, had the means of repairing the school building.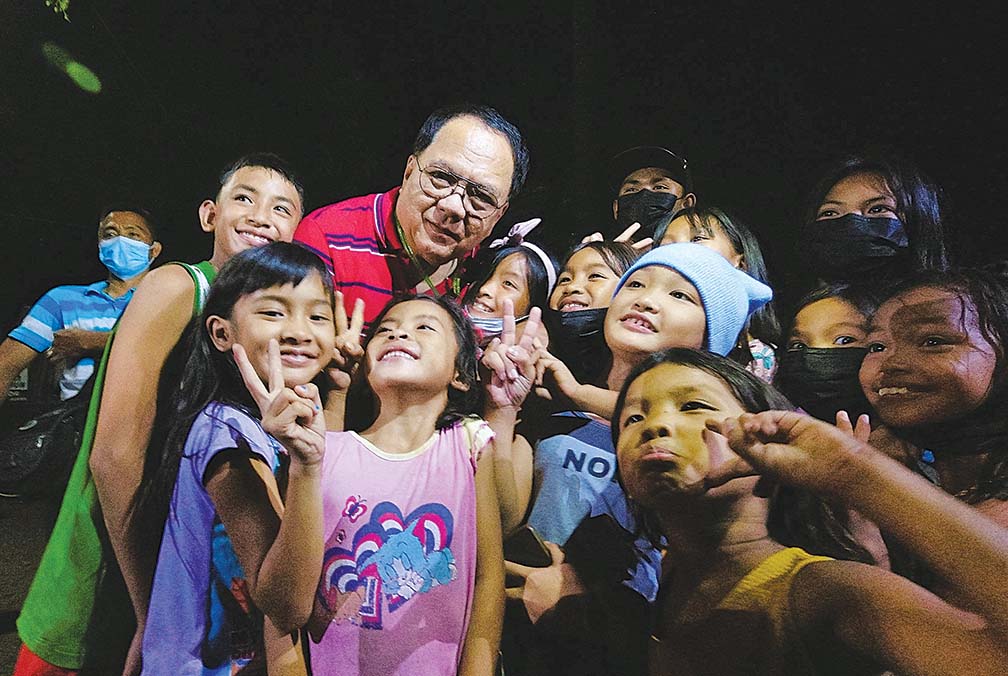 "Apparently, each provincial LGU had been allocating DepEd a Special Education Fund which is taken from a certain percentage of real property taxes. It's a huge amount of money. It is the division superintendent that has jurisdiction over this special fund with the Governor sitting as the chairman of the board," he related, adding that as Governor, he should have a say on how this fund would be spent.
He was able to take charge of the fund and the district superintendent was later removed.
INFRASTRUCTURE DEVELOPMENT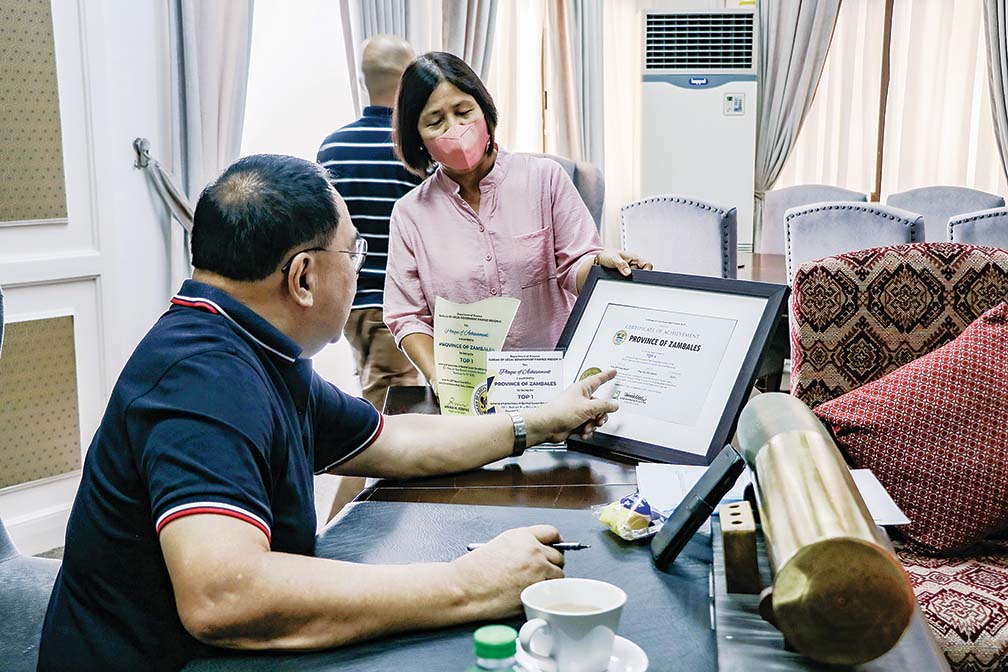 According to Ebdane, infrastructure development should also be prioritized to further enhance commercial activities, provide access to production sites, enhance revenue generation, and promote supply and market distribution.
Ebdane's ongoing infrastructure programs include the construction of the Botolan-Capas Road and the Sta. Cruz-Mangatarem Road.
The Sta. Cruz-Mangatarem road, according to Ebdane, was the project of the late former President Fidel V. Ramos. The Botolan-Capas Road, on the other hand, was "the original legacy project of the late Governor Ninoy Aquino in 1963." The project, though, was completed by the late former President Ferdinand E. Marcos and traversed the Mt. Pinatubo area. The volcanic eruption cut off that road net in 1991.
Realignment of the Botolan-Capas Road was initiated, with the engineering design completed in 2008.
"I opposed connecting the road to Pinatubo because the Aetas who live in the area will lose a source of livelihood. It's better to have a holding area for the cars and then tap the Aetas if you need a guide or someone to help you with your things," he said.
"This is what I call balanced development. Whenever you have a project, you have to make sure that everyone will benefit from it. When this is completed, we will have traffic problems in Zambales so there is also a need to develop a parallel road network from Sta. Cruz to Botolan," he added.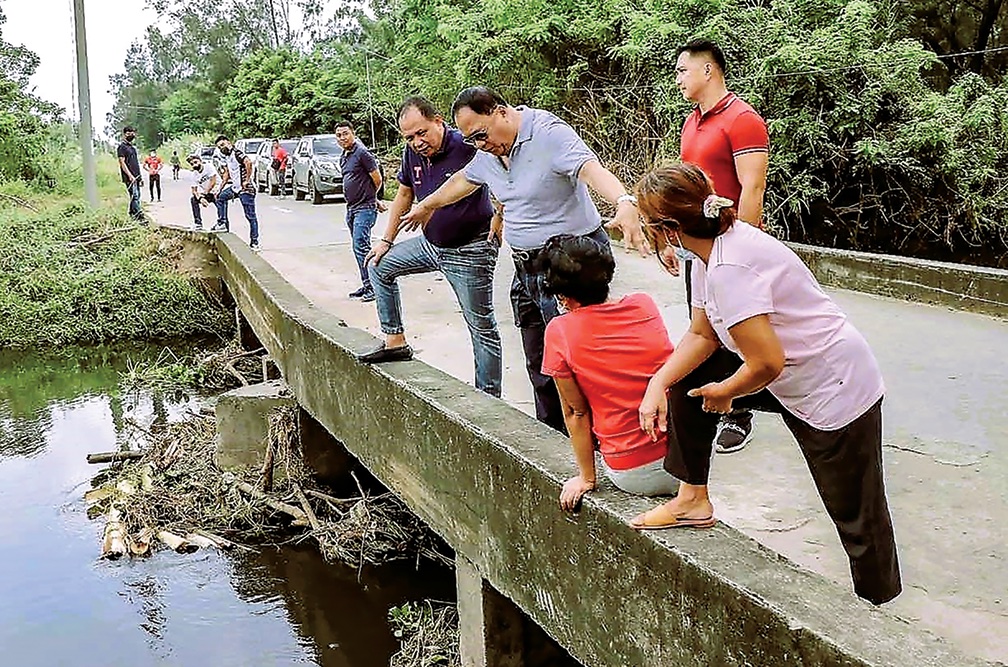 Ebdane has likewise been able to set aside enough funds to construct in each Zambales town an Office for Senior Citizen Affairs which will also house the Barangay Health workers of each MLGU.
On the matter of covered courts, Ebdane related that there was a time that he did not approve the "propagating covered courts" because they were only used for playing basketball." Eventually, he realized that these covered courts could be used during fiesta time and other activities.
"Now we are constructing covered courts in all the schools because the children can make use of it come rain, come shine. We will use the Special Education Fund to achieve this goal," Ebdane explained.
LIVELIHOOD DEVELOPMENT
In terms of livelihood development, Ebdane is confident that the provincial government will be able to push through with the commercial extraction of lahar sand as a continuing activity.
Ebdane explained that one good thing that came out of the devastating 1991 eruption of Mount Pinatubo was Pinatubo sand. "This is the manna from heaven."
As then Secretary of National Defense, he recalled a 2007 incident when he chaired the Defense Ministers' Meeting in Bali, Indonesia. At that time, the newspapers reported about a near armed conflict between Singapore and Indonesia. At that time Singapore was reclaiming land so that it could increase its area. It was supposed to get the materials they needed from Malaysia. However, Malaysia did not want to provide them with the reclamation sand.
"I spoke to the Singaporean defense minister and I told him that they should not go to war with Indonesia. I told him that he should come to us because we have so much reclamation materials in the Philippines, more so in Zambales. You can have all you want," Ebdane said.
Pinatubo had spewed some 10 billion cubic meters of sand. According to Ebdane, the country would be able to recover seven billion cubic meters. Singapore only required 6.5 billion cubic meters.
"I had the Pinatubo sand checked when I became Secretary of Public Works and it was viable for reclamation works. However, Singapore said it did not meet their requirements," he recalled.
Seeing the potential of the Pinatubo sand, Ebdane took the lead in making sure that it would be a viable source of income for Zambales. "Revenues generated by said activity provide a brighter future for the province and our people," he said.
"We were all set to go full blast into producing this reclamation sand in February 2020, but the pandemic happened and we had to postpone it," he added. "We would like to report that we have started our dredging operations."
Another one of Ebdane's fervent wishes is that if any one is planning to invest in Zambales, their business address should be in Zambales.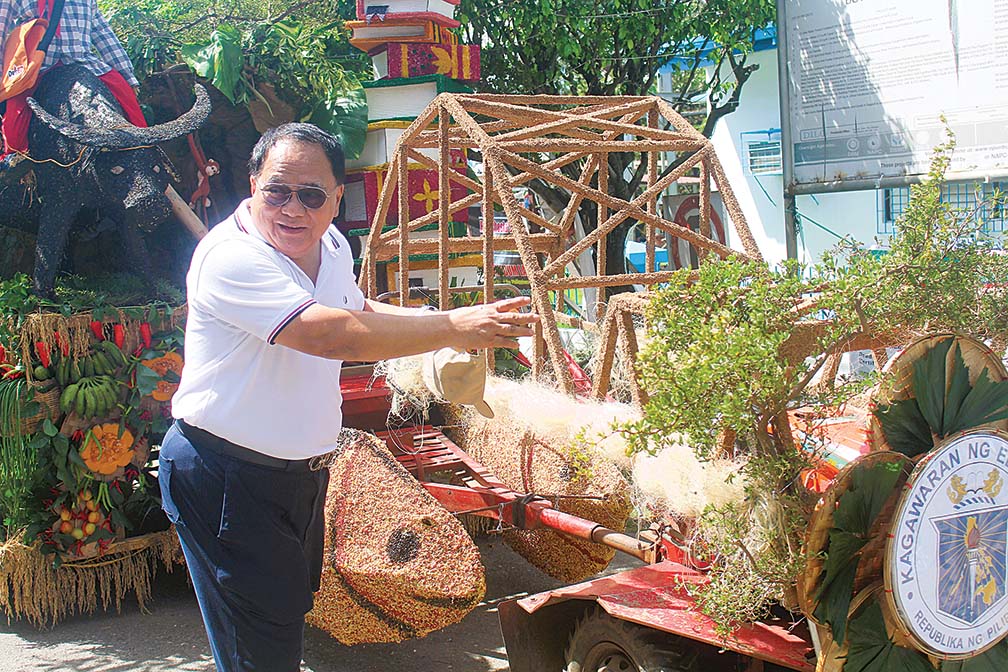 "That's because the business address will determine where the business will pay its taxes. That is the secret of Makati. They get more revenue from the taxes that are paid to them," he said.
On the whole, Ebdane's development agenda for Zambales is anchored on successful governance that is rooted on cohesive synergy between leaders and residents. "I have pointed out to local officials to march forward together and gear up for greater public service in partnership with residents."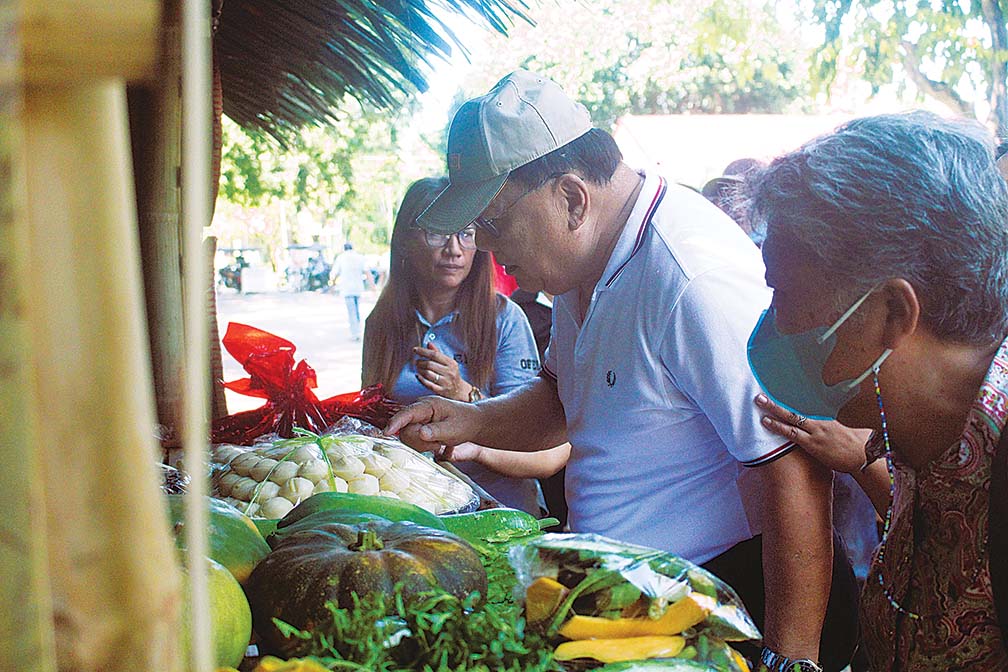 ­—Published in the Dec. 26, 2022 issue of the Philippines Graphic