The PHAPCares Foundation Inc. is a non-profit, non-stock organization established by members of the Pharmaceutical and Healthcare Association of the Philippines (PHAP), a group representing the trusted providers of quality and life-saving medicines in the country today.
Incorporated in 2003, the PHAPCares Foundation is mandated to serve as the social responsibility arm of PHAP to help improve the health and lives of Filipinos disadvantaged by sickness, poverty and disasters.
Since its founding, the PHAPCares Foundation has been in the forefront of efforts to make a difference in the lives of the Filipinos through various medicine access initiatives, humanitarian missions, and health information and education campaigns, in geographic areas affected by conflicts, health outbreaks and calamities.
A recipient of a Presidential Citation and several government awards, PHAPCares is duly accredited by the Philippine Council for NGO Certification (PCNC) as a "Donee Institution" in accordance with the provisions of the Bureau of Internal Revenue's (BIR) Regulation No. 13-98 dated January 1, 1999. PHAPCares also continues to be a certified institution by the Department of Social Welfare and Development (DSWD).
The PHAPCares Foundation is a member of the Health Committee and Vice-Chair for the Disaster Resilience Committee of the League of Corporate Foundations (LCF) and a member of the Alliance for Healthy Cities, an international group based in Tokyo, Japan aimed at protecting and enhancing the health and healthcare of city dwellers.
VISION
To be the partner of choice in increasing access to medicines in emergencies and the leader in the practice of pharmaceutical sector strategic investments for social development
MISSION
To ensure access to medicines in emergencies and to promote social investments among the pharmaceutical sector for social development
GOALS
To be the champion of sustainable healthcare
Implement meaningful healthcare and emergency CSR
To be the partner of choice of members, WHO and government stakeholders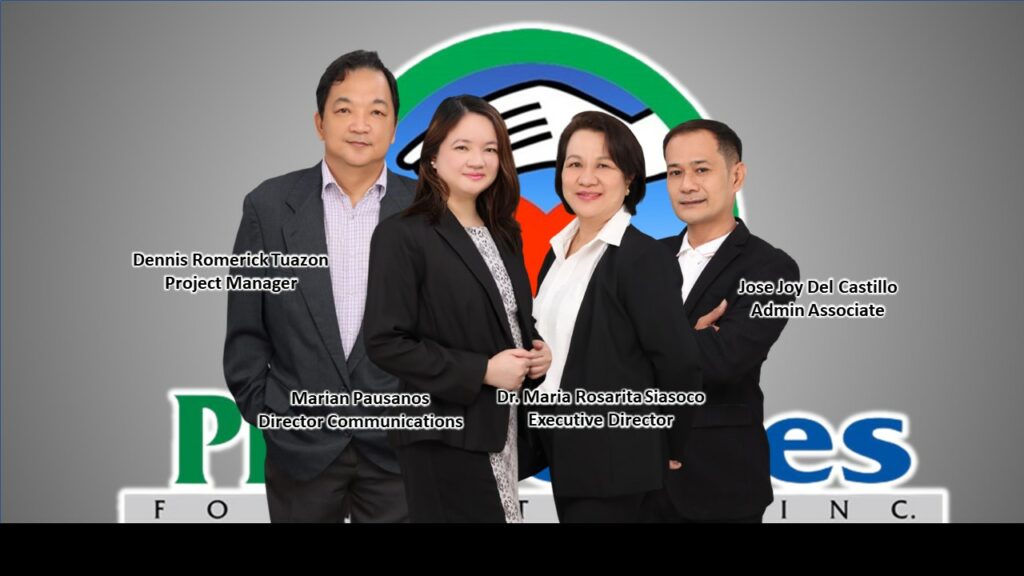 PROGRAMS
⬛ Sustainable Healthcare
PHAPCares works with partners in building healthy and resilient communities in Geographically Isolated Disadvantaged Areas (GIDA). PHAPCares endeavors to develop these communities that will provide the people with the highest possible quality healthcare in close coordination with the local government. Based on beneficiary screening and assessment protocol, the Foundation designs and implements technical assistance to aid in strengthening the healthcare system in selected communities. The assistance is in the areas of service delivery, human resource, governance, financing, medicines, and information. This year, PHAPCares will seek to expand this program by launching the Healthy Cities initiative together with our Members. The Healthy Cities project will aim to sustainably improve the health outcomes of city dwellers who have been made vulnerable by rapid urbanization, limited resources, poverty, disasters, pollution, and other stressors that impact their quality of life.
⬛ Access to Medicines and Disaster Response
A recipient of several government and private sector awards in disaster response, the PHAPCares Foundation continues to complement efforts to safeguard the health and lives of Filipinos during emergencies. PHAPCares members donate essential and life saving medicines for use of victims of natural calamities and for communities displaced by armed conflicts. PHAPCares also provides medicines to help avert or manage epidemics and other health related consequences of disasters. A major part of the program is the conduct of the Earthquake Landslide Search and Rescue Orientation Course (ELSAROC). Through the collaboration, it is the commitment of the PHAPCares Foundation to co-organize the conduct of ELSAROC with the Metropolitan Manila Development Authority to capacitate the people to immediately respond in times of emergencies. PHAPCares also conducts medical outreach to serve communities throughout the country.

⬛ Social Development
In partnership with its Members, the Foundation conducts humanitarian missions to serve "special sectors" such as the elderly, abused girls/women, orphans and street children. In 2022, it launched the PHAPCares Foundation Corporate Social Responsibility (CSR) Seal Awards which is a testament that a company has achieved highest distinction for its a) outstanding support to the programs and projects of the organization, and b) exemplary initiatives that reflect sustainability and innovation in improving the lives and health of Filipinos and communities.
PHAPCARES OFFICERS 2022
LOTIS RAMIN
President
Country President
AstraZeneca Pharmaceuticals (Phil), Inc.
ANGEL MICHAEL EVANGELISTA
Vice-President
Managing Director Bayer Philippines
ATTY. DINA LUCENARIO
Corporate Secretary
Castillo Laman. Tan, Pantaleon & San Jose Law Firm
MELISSA ELLEN BELVIS
Treasurer
General Manager
Abbott Laboratories (Philippines)
TRUSTEES
YEE KOK CHEONG
General Manager, Boehringer Ingelheim Phils., Inc.

JANNETTE JAKOSALEM
Chief Executive Officer Metro Drug Inc.

LOREANN VILLANUEVA
Country Manager
Takeda Healthcare Philippines, Inc.

TEODORO PADILLA
Executive Director PHAP

DR. MARIA CORAZON MAGLAYA
Honorary Trustee
Member, PHAPCares Volunteer Corps
SECRETARIAT
DR. MARIA ROSARITA SIASOCO
Executive Director

DENNIS ROMERICK TUAZON
Project Manager

JOSE JOY DEL CASTILLO
Admin Associate
PHAPCARES FOUNDATION MEMBERS
Abbott Laboratories Philippines Inc
Astellas Pharma Philippines, Inc.
AstraZeneca Pharmaceuticals (Phils.), Inc
Ayala Health Care Holdings Inc.
Bayer Philippines Inc.
Boehringer Ingelheim Philippines, Inc.
GlaxoSmithKline Foundation Inc.
Hi-Eisai Pharmaceutical, Inc.
Johnson & Johnson Philippines Inc.
Merck Sharp & Dohme (I.A.) LLC.
Merck, Inc. Philippines
Metro Drug Inc.
Novartis Healthcare Philippines, Inc.
Novo Nordisk Pharmaceuticals (Phils.) Inc
Otsuka (Philippines) Pharmaceutical, Inc.
Panpharma Healthcare and Pharmaceuticals
Pfizer, Inc. (Philippines)
Pharmasia Cuvest, Inc
PHILUSA Corporation
Roche (Philippines) Inc.
Sanofi Healthcare Philippines, Inc.
Takeda Healthcare Philippines, Inc.
Vizcarra Pharmaceutical Inc.
Wellesta Buergli Pharma, Inc.
Zuellig Pharma Corporation