The country's biopharmaceutical industry is composed of men and women who are individually and collectively contributing to the 2030 UN sustainable development agenda. By setting in motion specific actions towards sustainable development, PHAP and PHAPCares Foundation leaders affirm their important role in the attainment of this humanist blueprint for people, planet and businesses. Their impact targets to mitigate poverty, reduce inequality, promote gender equality, work on good health and well being, aspire for decent work, move the economy, and tackle climate change. For example, what makes the leadership of both PHAP and the PHAPCares Foundation special is that women occupy leadership positions in this crucial time of the pandemic. These women leaders are paving the way in promoting diversity and inclusion in the pharmaceutical industry. PHAP and PHAPCares appreciate the crucial contributions of cultural diversity to realize better health for people and the advancement of Filipinos employed in the biopharmaceutical sector. Lastly, the biopharmaceutical companies led by PHAP and PHAPCares Members have taken upon themselves to advocate for sustainability for the benefit of people, health and planet.
BIOPHARMA'S WOMEN LEADERS
THE COVID-19 PANDEMIC HAS ACCELERATED INNOVATIONS and progress in various fronts, and this includes advancements in the promotion of diversity and inclusion (D&I) in the country's biopharmaceutical industry where women are assuming leadership roles in this time of global health emergency.
While milestones have already been achieved in ensuring women's full and effective participation and equal opportunities for leadership as defined in the UN Sustainable Development Goal 5, the pandemic saw the rise of more women leaders taking charge amidst the immense challenges of COVID-19.
One of the sectors which is contributing to the rise of women leaders is the research medicines and vaccines industry in the Philippines where women occupy leadership positions in this crucial time of the pandemic.
TRANSFORMATIVE IMPACT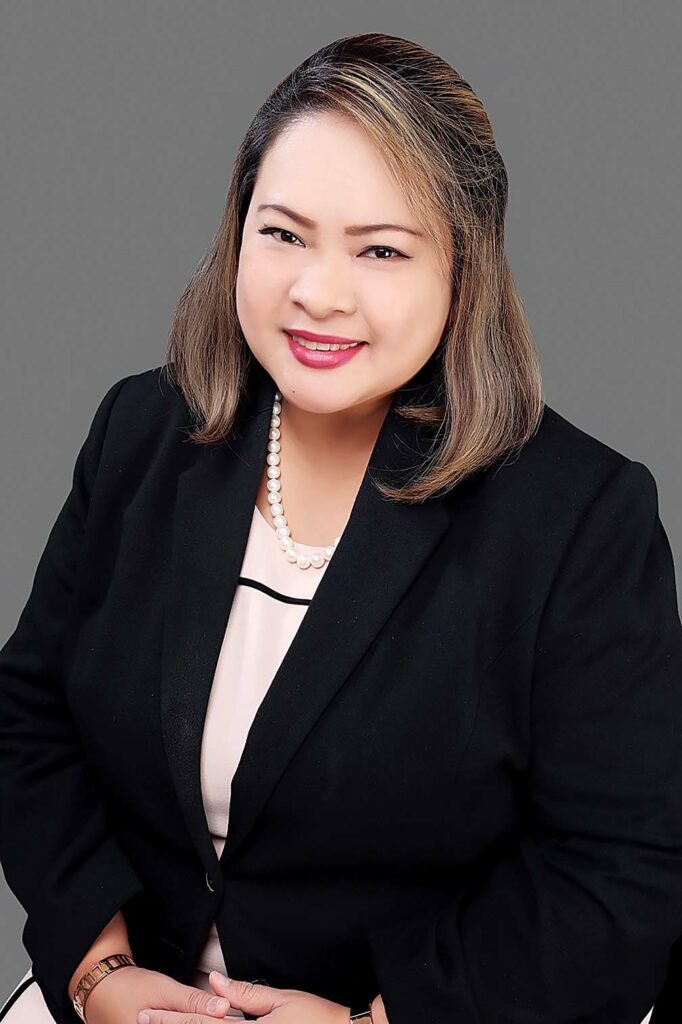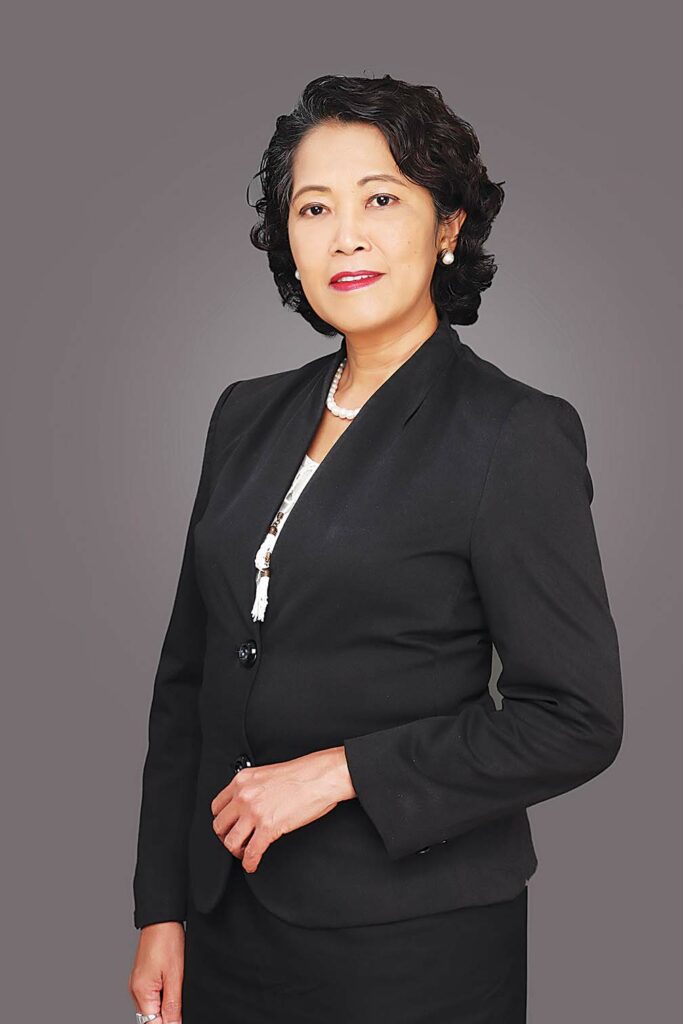 These women leaders, who are also members of the board of trustees of the Pharmaceutical and Healthcare Association of the Philippines, are leading the way in promoting D&I in the workplace to impact people's lives and the healthcare system.
"Embracing the unlimited possibilities by embracing the uniqueness of what each of us can bring does have a transformative and lasting impact on our own lives, our patients' lives, and the society we live in. We strive to build a workforce that reflects the societies we serve, and build a culture that ensures everyone can be themselves, does their best work, and thrive together," said Dr. Diana Edralin, who has made her mark as the first woman president of PHAP. She is also president and general manager of Roche Philippines.
As a testament to its commitment to D&I, Dr. Edralin said that 60% of the senior leaders at Roche Philippines are females.
DYNAMIC IDEA EXCHANGE
For her part, PHAP Vice President and Zuellig Pharma Market Director Jannette Jakosalem explained that a key component of their organization's thrust for sustainability is its commitment to D&I. She added that Zuellig Pharma has embedded policies supporting D&I in recruitment, promotions, and work engagement among others.
"Having a healthy mix of people from different sexes, cultures and orientations within any organization allows for a healthy and dynamic exchange of ideas. Studies show that companies that encourage and openly practice D&I are more productive," said Jakosalem who is also a private sector representative in the government's T3 (Test, Trace and Treat) taskforce mandated to craft strategies to contain the pandemic.
For Zuellig Pharma, Jakosalem said that they are purposive in striving for the inclusion of women in leadership roles. As of today, more than 44% of its management are females coming from less than 10% some five years ago.
INNOVATIVE MINDSET, DIVERSITY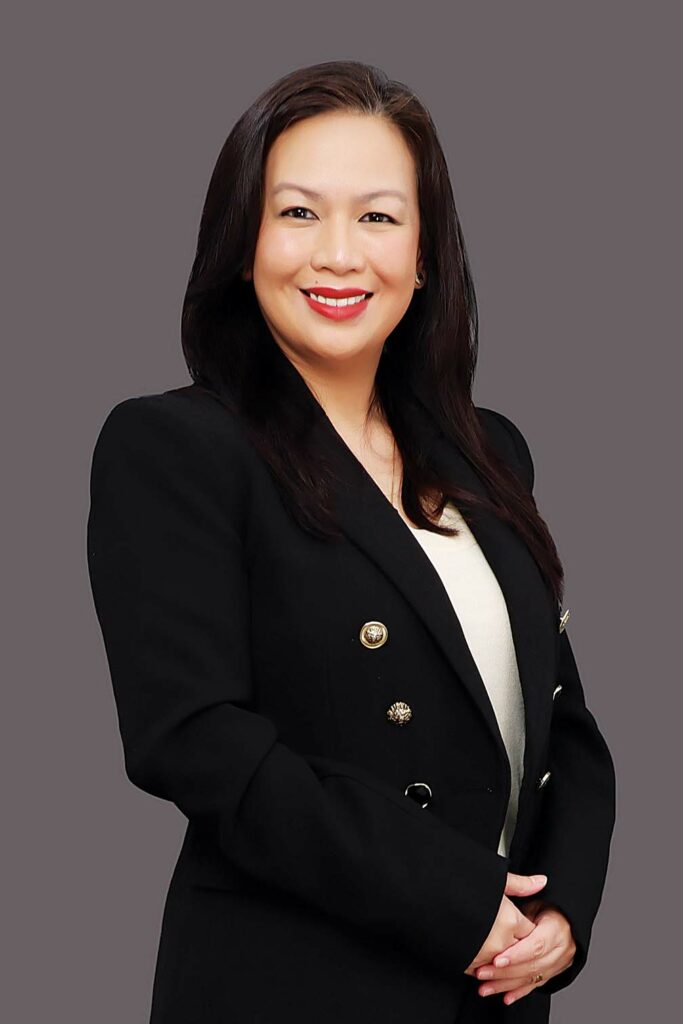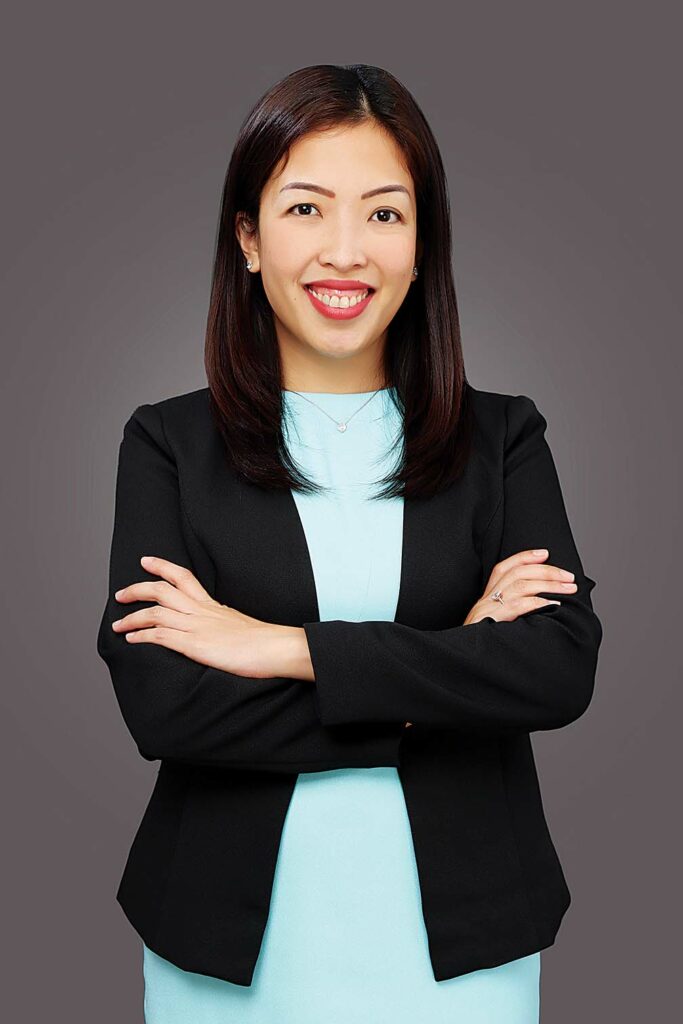 AstraZeneca Healthcare Philippines Country President Lotis Ramin is also proud of their strong D&I culture, which recognizes the value of women leadership in the organization.
"As the First Filipina Country President for AstraZeneca Philippines, I am a living testament to how the organization values and encourages women leaders. D&I is one of the main pillars of our People strategy that drives innovation, effective engagement and strong sense of connection and belonging. We believe that our success as a company depends on how we foster a culture of innovative mindset anchored on having a diverse workforce," said Ramin who is also a PHAP trustee, and a recipient of the 2021 Woman of the Year Award from the American Association of the Philippines.
Abbott Pharmaceuticals General Manager Melissa Ellen Belvis said that their organization is fully committed to promoting D&I by making colleagues aware of its importance, and having a robust talent management process to guide leaders at all levels.
"Diversity in leadership is so important because it supports the success and sustainability of an organization. Personally, I am passionate about diversity in all aspects: gender, opinion, and experience. Remaining competitive through challenging current thinking and re-examining our beliefs is only possible when you have different, and sometimes dissenting, points-of-view," said Belvis, a PHAP trustee and the first woman head of Abbott Pharmaceuticals in the country.
SAVING LIVES
The pandemic has highlighted the value of biopharmaceutical innovation to counter what was then a novel coronavirus. As a science-based industry, PHAP members have been in a position to respond to the pandemic through the research and development of diagnostics, medicines and vaccines against COVID-19.
For AstraZeneca, Ramin said that it had a clear mission to make the COVID-19 vaccines available to the world and the country at no profit during the pandemic.
"We were not a vaccine company and so everything was new to us. We formed a local core task force and had to think on our feet to deliver the mission. I am proud to say that despite all odds, my team, through relentless collaboration with different stakeholders and partners in both private and public sectors developed the first of its kind multilateral agreement to secure access. This paved the way for policy change and served as a partnership model for other manufacturers," said Ramin.
EXPANDING PARTNERSHIPS
In the area of ensuring continuous delivery of care to COVID-19 patients, Roche demonstrated agile leadership in expanding partnerships that led to more collaborations in a determined effort to save more lives especially at the peak of the pandemic.
"Exploring new ways of delivering medicines by finding alternative sources for the drugs used in the management of COVID-19 was a bold move. By doing things differently, we were able to provide a 5,000% increase in the pre-pandemic supply of these life-saving medicines," said Dr. Edralin whose organization also amplified efforts on health systems strengthening in various parts of the country during the pandemic.
Meanwhile, the pandemic has also emphasized the importance of pharmaceutical supply security amidst lockdowns and global demand for medicines being used for COVID-19.
"During the pandemic, we took it on us to make sure that we continue to operate to bring the much needed medicines to hospitals, clinics and drugstores. Our warehouses never ceased to operate and in life and death situations, we would deliver 24/7," said Jakosalem, who was also in the forefront of supply chain requirements for COVID-19 vaccines.
It was not only the supply of medicines for COVID-19 that was challenged at the height of the pandemic. Belvis stepped up to this supply challenge involving vitamins and flu vaccines even as she focused on the welfare of the people in the organization.
LESSONS LEARNED
As the country moves to the endemic stage, it had the opportunity to review the lessons learned from the pandemic. For one, the COVID-19 pandemic has demonstrated the significance of promoting biopharmaceutical innovation and partnerships to address the threat of the pandemic.
"While we give tremendous efforts in innovating to bring substantial social, scientific and economic value into the country, we also need an environment conducive to innovation. We envision transforming the Philippines into a center for biopharmaceutical innovation in partnership with the government and other stakeholders to revolutionize healthcare and health systems," said Dr. Edralin, with regards to ways moving forward.
For the Philippines to realize this aspiration and be better prepared for any similar health emergencies, Belvis believed that there is a need to put health high in everyone's agenda.
Jakosalem, meanwhile, recognized the importance of close collaborations between the government and the biopharmaceutical industry as part of the whole of society approach to healthcare.
"The whole of nation approach enabled the private sector to work with the government and support areas where needed. A template was already formed with T3 and this should be replicated and continued. As a country, we should strive for health resiliency moving forward," she said.
Beyond COVID-19, Ramin advocated for healthcare sustainability to respond to health threats that continue to impact Filipinos.
"As we reflect on the journey with COVID-19 pandemic, we look forward to continue working with both public and private sectors to address the biggest unmet needs of patients suffering from potentially fatal non-communicable diseases aside from COVID-19, and enable a more resilient healthcare system," said Ramin who is also the President of the PHAPCares Foundation, the collective corporate social responsibility arm of PHAP.—Marian Pausanos
Advancing cultural diversity for better health, innovation and people advancement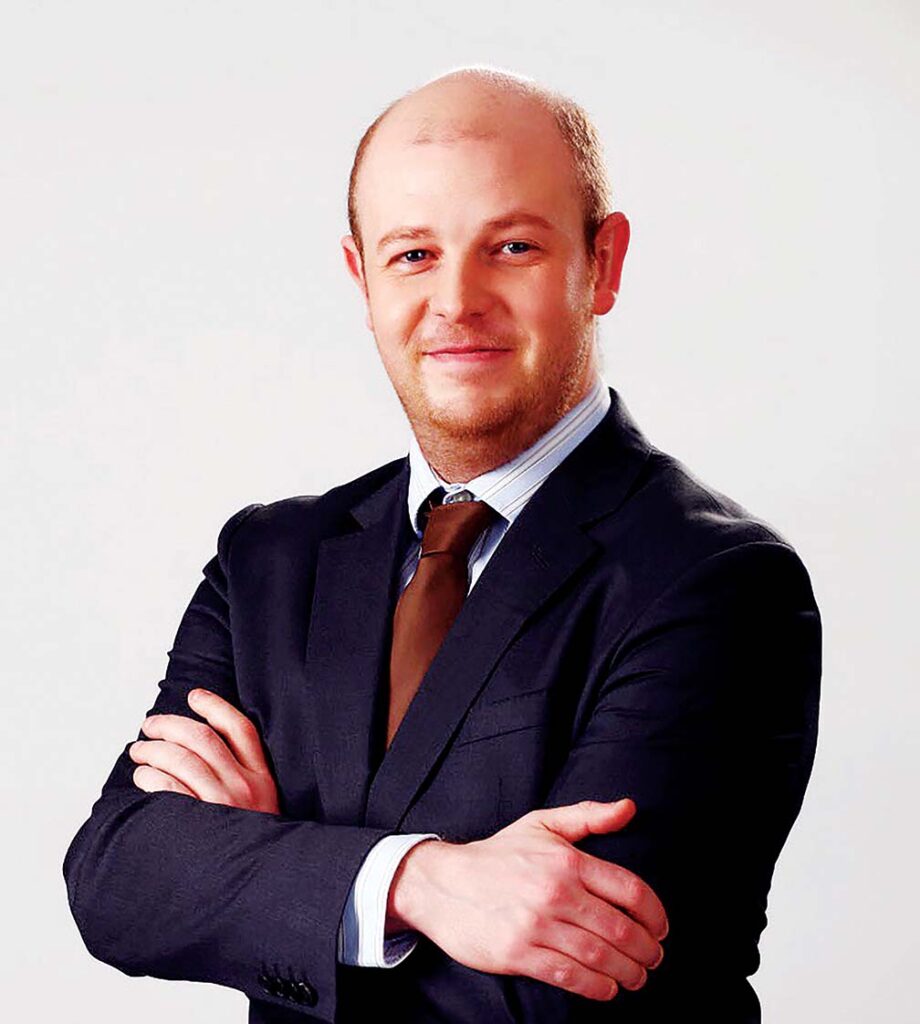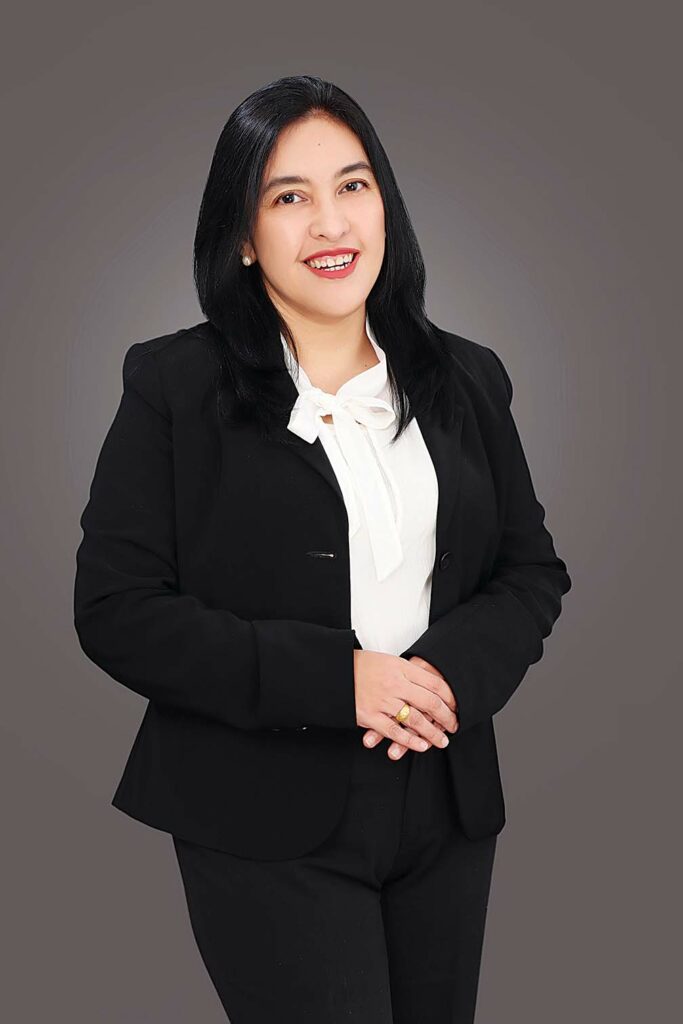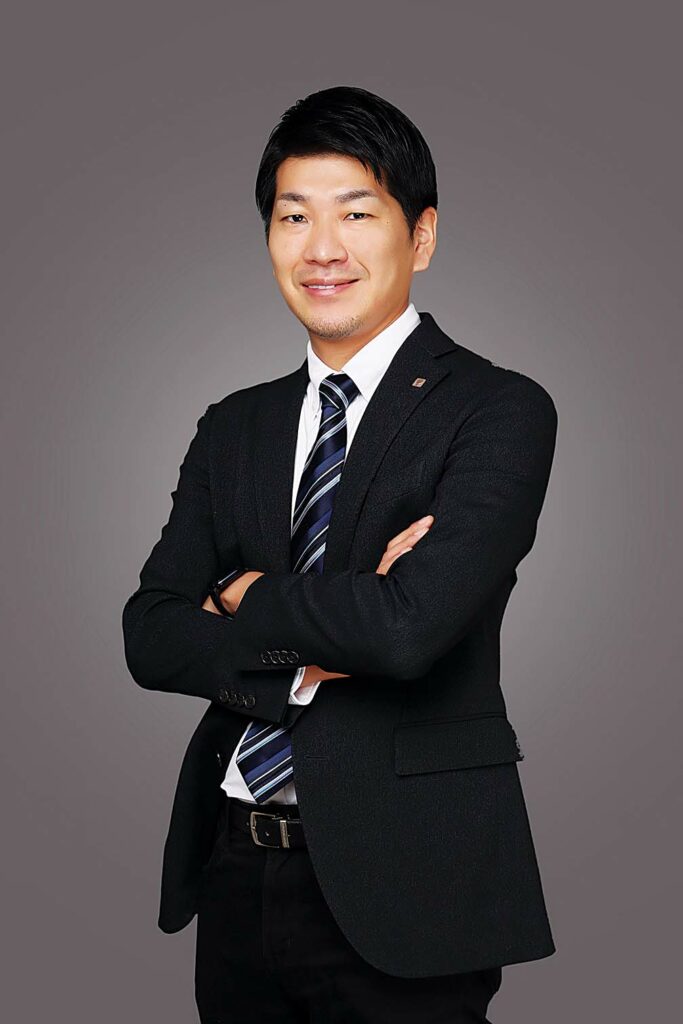 The United Nations (UN) goals on good health and well-being, poverty reduction, gender equality and economic growth can be best achieved by harnessing the potentials of the world's diverse cultures.
Each year, the UN celebrates the World Day for Cultural Diversity for Dialogue and Development to emphasize the importance of cultural diversity, and its important role in coming closer to the global political ambition of achieving the Sustainable Development Goals by 2030.
The UN said that cultural diversity is an asset, and a driving force for development. The global organization of nations therefore integrates and supports sustainable systems of governance for culture.
Recognizing the value of people and culture in attaining development in various fronts, the global biopharmaceutical industry is also leading the establishment of mechanisms to promote and celebrate diversity.
Biopharmaceutical leaders—who are also trustees of the Pharmaceutical and Healthcare Association of the Philippines (PHAP) and its corporate social responsibility arm, the PHAPCares Foundation—fully appreciate the crucial contributions of cultural diversity to realize better health for the people and the advancement of Filipinos employed in the biopharmaceutical sector.
COMMITMENT
Merck Managing Director Henry Wilson has experienced and lived cultural diversity when his company, with headquarters in Germany, assigned him to work in countries such as the United Kingdom, Germany, China, Singapore, and now, the Philippines.
"Diversity of any kind is no longer negotiable for any company. The data around this is clear—that decisions taken using diverse views and opinions are better and this will make companies more effective," said Wilson.
As evidence to the company's commitment to diversity, Merck named Belen Garijo as Chair of the Executive Board and CEO. Wilson said that the CEO is the first woman to solely lead a Deutscher Aktien Index (DAX) 30 listed company, and she continues to be a huge driving force behind Diversity Equity and Inclusion (DE&I) initiatives.
Merck's diversity commitment is also evidenced by the many initiatives in their Rainbow network and the promotion of diverse talent pools, especially leaders from Asia. Wilson shared that their initiatives adopt a tone from the top where leaders are expected to lead from the front when it comes to diversity.
Referring to their several initiatives which include Embracing Carers and Merck More. than a Mother campaign, Wilsonsaid: "At Merck, we see the enduring obstacles that women must overcome to achieve their full potential and the impact that it has on societies around the world."
DIVERSITY, CREATIVITY
For Takeda Country Manager Loreann Villanueva, Takeda's culture encourages and appreciates the differences of their people. With headquarters in culturally-rich Japan, she said that Takeda continues to thrive because of people diversity.
"As a values-based organization, we strive to have a workforce as diverse as the communities and patients we serve. We believe that every employee should have equitable opportunities to develop and grow based on merit," she said.
Villanueva explained that Takeda continues to embrace and celebrate their differences, respecting and valuing each other's race, ethnicity, age, gender, gender identity, nationality, social origin, religion, sexual orientation, disability, physical appearance and other individual characteristics.
Meanwhile, Otsuka President and General Manager Ken Saito said that diversity and creativity will be important for medical innovation to thrive, and for the organization to effectively respond to the jungle of uncertainties that may lie ahead.
Saito, whose company's corporate philosophy is "Otsuka-people creating new products for better health worldwide," said that a plantation business model characterized by uniformity would only work in times of certainties but where innovation will never happen.
INNOVATION, HEALTH EQUITY
"We need innovation to address unmet medical needs, where cultural diversity is necessary to think outside the conventional framework. During uncertainties, we are not sure what will change and what will happen. We have to think differently to survive uncertainties," said Saito.
Villanueva took pride in being with Takeda which now has a greater global reach spanning 80 countries and regions and where over 30 languages and dialects are spoken. She said that this expanded global presence allowed for broader diversity in their organization, while being guided by their core values of integrity, fairness,honesty, and perseverance to create the best possible workplace for all.
"Takeda's north star in DE&I efforts is health equity. Every action we take to grow DE&I internally drives a health equity outcome. This is a very important organizational mindset as we collectively aim to cater to underserved patients and to address the unequal access to medicines and healthcare services in countries like the Philippines," said Villanueva.
Saito, for his part, said that Otsuka encourages creativity through the exchange of ideas within the company. It is not surprising for Otsuka to employ such culture since the mission of its Human Resource Development Institute is to foster the development of creative people who can break the mold of conventional thinking and contribute to the company's ongoing success.
"The first thing is to have a culture that allows differences in ideas within the company. Next is the ability to execute organizationally. I feel that it is not easy to understand each other amid conflicting opinions within the company. However, I came to think that it was necessary for organizational execution to talk about Otsuka Pharmaceutical products with enthusiasm, create new value and share it with others," Saito said.
UNITY IN ACTION
Asked about Japanese traits that are helpful during the pandemic, he responded by saying that it was the discipline of finding unity in action.
While the pandemic has magnified the challenges in the country's healthcare system, Villanueva said that it had brought to life the Filipino characteristics of resilience, perseverance and bayanihan. One of the reasons for adopting these Filipino traits during the pandemic is due to their company's strong commitment to bring medicines to patients at the time of need.
Wilson, on the other hand, said British and Filipinos share some common characteristics namely being family-oriented and finding reasons to find joy even during difficult times. He even shared that his four-year-old son has accidentally joined many of his work-related video calls.
Wilson said that he will continue to champion DE&I in his organization and encourages everyone to also do the same.
Saito, for his part, recognized the value of setting a leadership by example to guide their people and realize their corporate philosophy and mission.
Villanueva said that in her role, she will persist to find opportunities for their people to grow and advance in their careers.
BIOPHARMA INDUSTRY LEADERS CHAMPION SUSTAINABILITY FOR PEOPLE, HEALTH, AND PLANET
A global movement focused on corporate sustainability is gaining ground in the country with the biopharmaceutical industry taking the lead in making a long-term impact for the greater good.
In 1987, the United Nations Brundtland Commission defined sustainability as "meeting the needs of the present without compromising the ability of future generations to meet their own needs."
While the COVID-19 pandemic has put a number of initiatives to a pause, the country's biopharmaceutical companies have set in motion sustainability strategies to guide them in actions that will be beneficial for the people, business and planet.
These industry leaders, who are also trustees of the Pharmaceutical and Healthcare Association of the Philippines (PHAP), have rolled up their sleeves to embed sustainability as part of their corporate identity, responsibility and action.
SUSTAINABLE DEVELOPMENT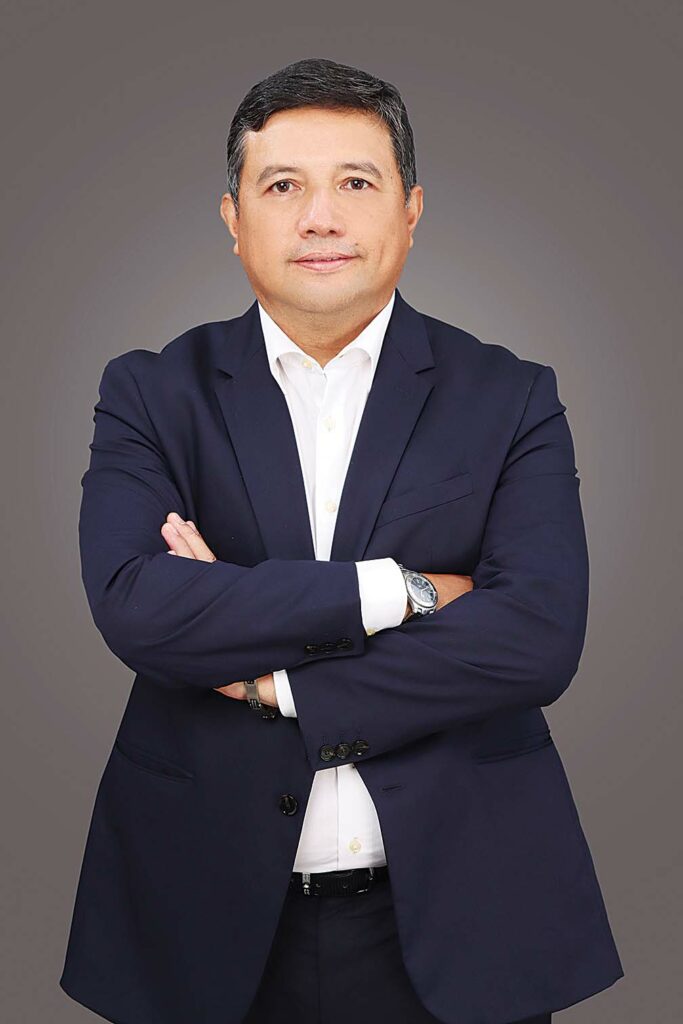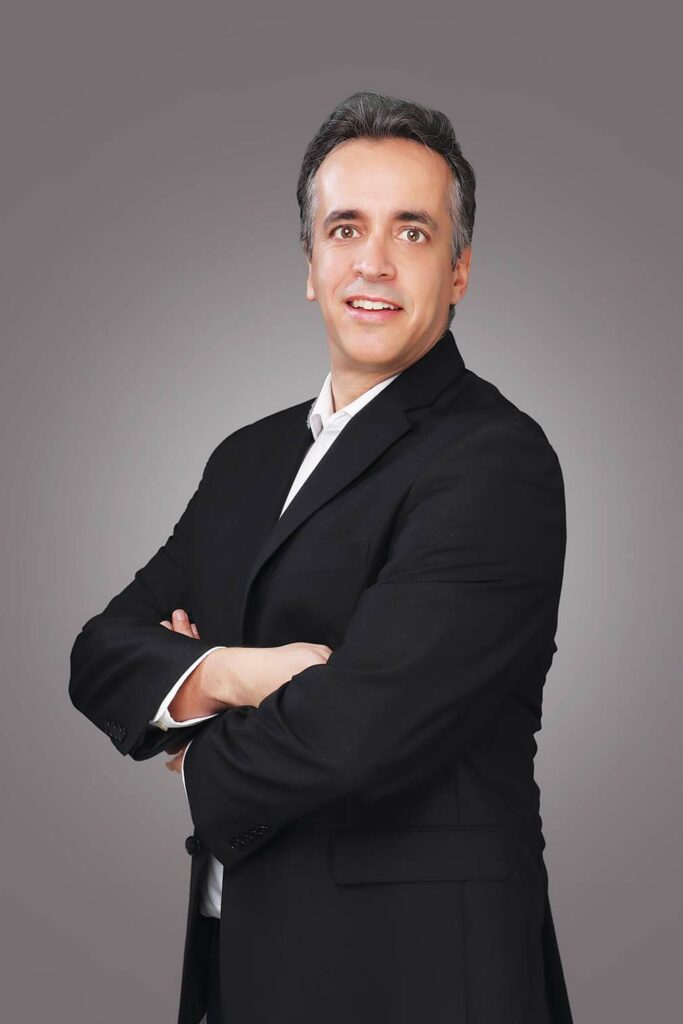 For Bayer Philippines Managing Director Angel Michael Evangelista, sustainable development is a core element of Bayer's corporate strategy and core values. Guided by its vision of "Health for all, hunger for none," Bayer has been promoting inclusive growth and a responsible use of resources to help people and planet thrive.
He also believed that a growing and aging world population and the increasing burden on ecosystems are among the biggest challenges that the people are facing today.
"Bayer can contribute to solving these global challenges through its businesses. With our activities and our products, we help to sustainably improve farming and access to nutrition and healthcare—and thus people's lives," said Evangelista whose company has three divisions focusing on Crop Science, Pharmaceuticals and Consumer Health.
Evangelista disclosed that Bayer plans to participate in government programs that will provide universal access to methods on contraception, fertility control, sexual education, and maternal care.
Deeply committed to women empowerment, Bayer has also relaunched its flagship Bayer Kubo program in Manaoag, Pangasinan and Dolores, Quezon. The Bayer Learning Center in these sites have become a venue for farmers in the community where they can learn best practices and see the latest solutions available for vegetable production. Wives can get expert-led training on family planning, farmer self-care, and basic financial management.
ESG STRATEGIES
As part of a holistic approach, a number of biopharmaceutical companies have embedded Environmental, Social and Governance (ESG) strategies in the way they operate.
Taking leadership in the implementation of ESG is MSD Philippines President and Managing Director Andreas Riedel.
The MSD has been championing four ESG focus areas namely expanding access to health; developing and rewarding a diverse, inclusive and healthy workforce; protecting the environment; and operating with the highest standards of ethics and values.
"At a global level, MSD has the goal to further advance health equity by reaching 30 million people in low- and middle-income countries and in underserved U.S. populations with our social investments by 2025. MSD also wants to enable 100 million more people to access our innovative portfolio globally, through access strategies, solutions and partnerships," said Riedel whose company has both human and animal health as focus areas.
He added that the company's environmental sustainability strategy has been in the areas of driving operational efficiency, designing new products to minimize environmental impact, and reducing any impacts in their upstream and downstream value chain.
MSD has demonstrated its sustainability commitment by making their medicines and vaccines accessible. Specifically, it began executing on a comprehensive supply and access strategy early on in the pandemic to accelerate equitable global access to molnupiravir, an investigational oral antiviral COVID-19 medicine.
"The pandemic has been a wake-up call to the entire healthcare industry, globally and here in the Philippines. It compelled us to really focus on what matters most—unceasingly putting patients first to save and improve lives with our leading-edge science," Riedel said.
Apart from driving sustainability through scientific innovation for patients during the pandemic, MSD has also been advocating further private-public collaborations to accelerate the implementation of Universal Health Care (UHC) and the full implementation of the National Integrated Cancer Control Act (NICCA). Throughout the pandemic, they have also been advancing vaccination confidence for both COVID-19 and other vaccine preventable diseases to protect children, adolescents, and adults.
Riedel, meanwhile, said that ethics and integrity are the foundation for how MSD operates. Employees abide by their company Code of Conduct which detailed clear ethical expectations and principles to guide the operations of their organization. For example, MSD has fostered a culture where employees can and are encouraged to speak up and ensure that ethics and values are represented in everything they do.—Marian Pausanos