Recalling made the tears threaten to fall down her cheeks. Thirty years across nine barangays with ill-equipped, rundown health centers made midwife Tarita Anne Ballesteros flushed and teary with appreciation at the newly-renovated rural health center in Brgy. District 1 in Cauayan, Isabela.
A social good project by SM Foundation in partnership with UNIQLO Philippines, their center now boasted of bright, well-ventilated surroundings and a complete line of services that included maternal and child health service, family planning-IUD insertion, weekly immunization, TB Dots Dispensing and Monitoring, as well as flu and anti-pneumonia vaccination.
"Excited kami na maumpisahan kaagad ang renovation [We were excited for the renovation to start], Ballesteros said, adding that before, the center was hot and crowded, with only a curtain to give privacy to mothers having their periodic check-ups.
"Ang ganda na. Maaliwalas. Parang kung ako ang pasyente, wala pa man ginagawa sa akin yung duktor ay magaling na ako. Malaki talaga po ang kuneksyon ng maayos na kapaligiran. Mas marami na kaming mabibigyan ng serbisyo. [It's beautiful, bright. A patient would feel well already even if not yet treated by a doctor. It helps to have well-appointed surroundings. We are able to give services to more people]," she said.
Connie Angeles, executive director for Health and Medical Programs of SM Foundation, said that the Foundation usually renovates and donates at least 12 health centers a year. "With the health and wellness centers, we help decongest hospitals and broaden health and medical services for addressing common diseases at the community level. We upgrade their equipment to make them PhilHealth-accredited. We make sure they are equipped with beds and necessities."
Angeles said that they also help in the upkeep of the renovated health centers. "Binabalik-balikan ng team namin so we can be sure na hindi mapabayaan [We have periodic visits to ensure the center remains in good working condition]. The facilities are very child-friendly and family-friendly. There is a children's activity center where kids can play while waiting for their turn to be vaccinated. Families no longer have to take their children to hospitals for vaccine shots. We have services even for infants."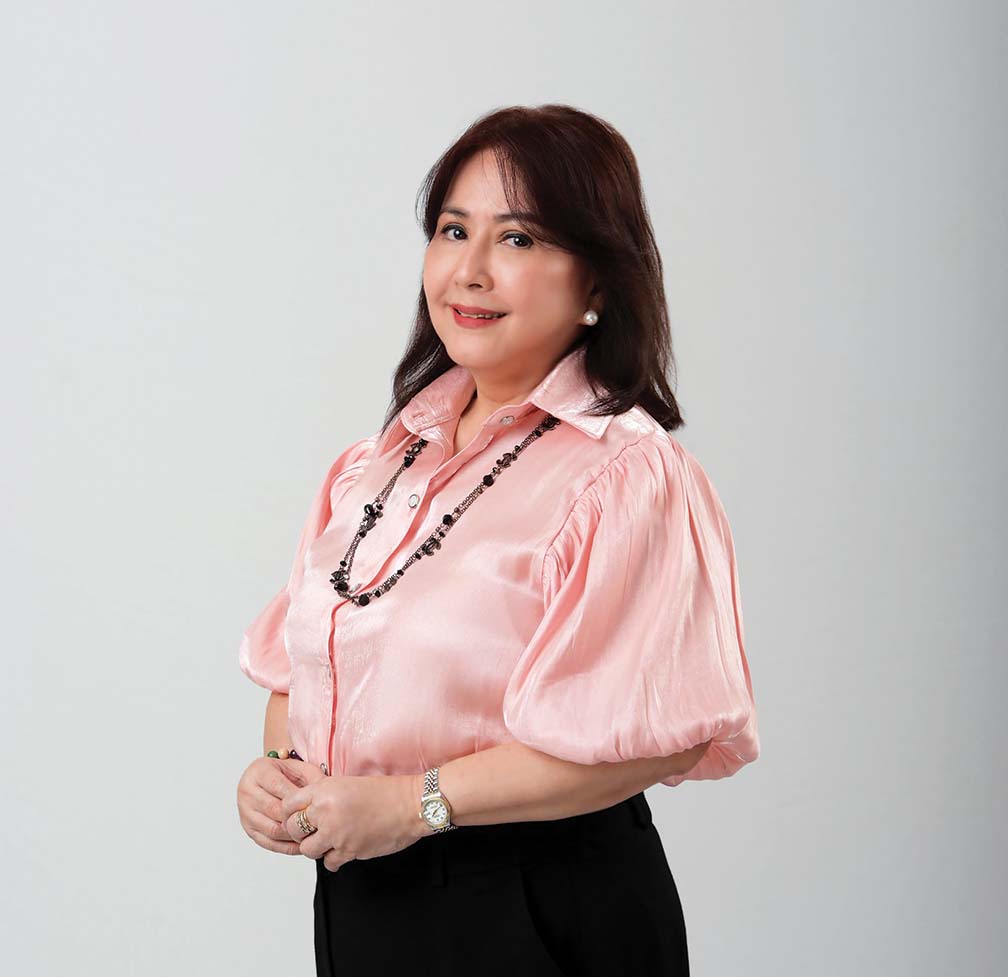 HEALTH & WELLNESS CENTERS
Angeles said the Health & Wellness centers has, to date, served more than five million people since it started in 2002.
Included in the improvements are patients' waiting lounge, reception area, outpatient department, male and female wards, pharmacy, emergency room, treatment area, birthing facility, mobile play cabinet for children, and a laboratory, among others. Each health center is stocked with basic medical equipment.
Referred to as Felicidad T. Sy Wellness Centers, the renovated sites are located in government hospitals, community health centers, senior citizen centers, and military facilities.
Health facilities assisted and upgraded by SM Foundation include 62 hospital-based pediatric and neonatal wards, 13 wellness centers for the elderly, 38 AFP Military Health Facilities, 4 PNP Health Facilities, 62 Community Health Centers, and 5 Special Projects, namely: the rebuilding of Tacloban City Hospital, National Bureau of Investigation Day Care Center (NBI Day Care Center), Brgy. Calayo Multi-Purpose Center in Nasugbu, Batangas, Brgy. Bulihan Multi-Purpose Basketball Court in Nasugbu, Batangas, and St. Hannibal Multi-Purpose Covered Court in Parañaque City.
SMFI partnered with clothing apparel company UNIQLO to collectively renovate and turn over to various local government units seven Wellness Centers in the following areas: Montalban Infirmary Hospital in Rodriguez, Rizal; Barangka City Health Center in Marikina City; Brgy. Ugac Sur Health Center and Brgy. Bagay Health Center in Tuguegarao; District 2 Health Center in Cauayan, Isabela; Brgy. San Roque Health Station in Camarines Sur and Brgy. Bolo Health Center in Legazpi City, both in the Bicol region.
"UNIQLO is grateful and honored to play a role in improving the health infrastructure in the country. Through our partnership efforts with SM, we hope to uplift the lives of Filipinos and ensure that everyone has access to primary medical care," said Nakamura Masayoshi, UNIQLO Philippines Chief Operating Officer.
For her part, Angeles stressed that working with like-minded institutions brings businesses, people, and organizations together in a more meaningful way. "The seven clinics and health centers are just a fraction of the more than 180 health facilities that SMFI have renovated over the years under its Health and Medical programs."
The establishment and maintenance of health and wellness centers is just one of the thrusts of SM Foundation's Health and Medical Programs, which also covers Medical Missions, Mobile Clinics, Blood Banks, Disaster Resilience, among others.
MEDICAL MISSIONS
Started in 2001, the "Gamot Para Sa Kapwa" program is a comprehensive medical mission for indigent families within the vicinity of SM Malls as well as remote communities and disaster-stricken areas as a tangible and proactive response to corporate advocacy and civic mindedness.
It also educates communities on prevention and management of diseases long after the medical mission is done.
These medical missions are being conducted in partnership with various government agencies such as the DOH, Philippine Red Cross, DSWD, local government units (LGUs), NGOs and various medical and dental societies, as well as private institutions.
The Foundation also provides medical assistance to financially-constrained individuals, in the form of financial support for special medical cases through the Kapwa Ko, Mahal Ko Foundation.
Since 2001 when the medical missions started, over 1,500 medical missions have been conducted benefitting more than a million individuals.
Angeles cleared, however, that their Program temporarily stopped holding medical missions for two years as a result of the COVID-19 pandemic.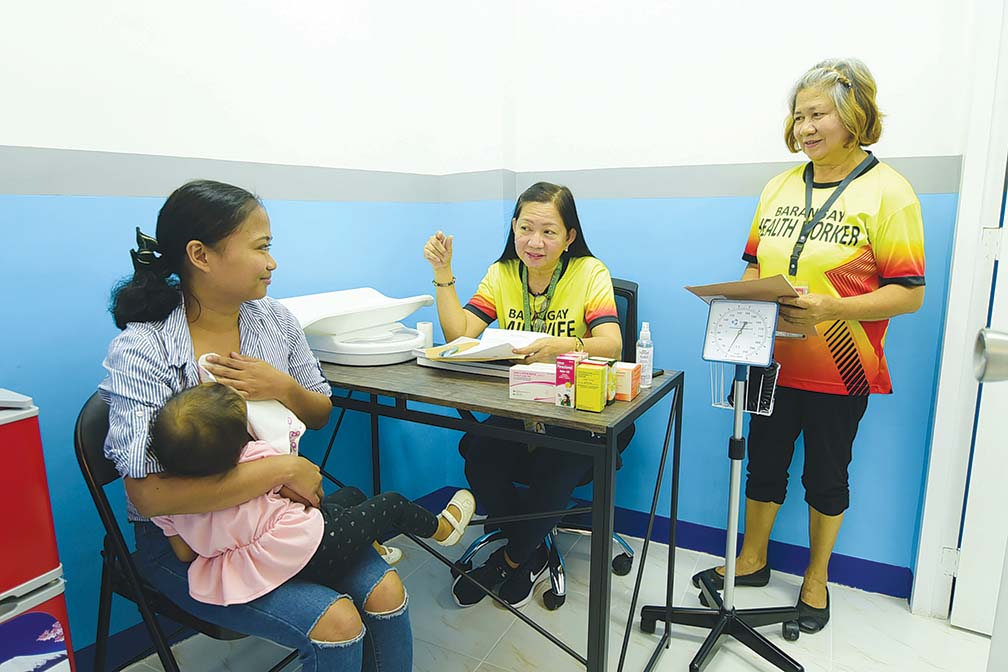 Said Angeles: "We stopped the medical missions because of the lockdowns. When the pandemic eased, we started again, first at SMDC Residences, serving the needs of senior citizens, since they belong to the vulnerable population. We went to them since they could not go out. We brought our laboratory tests and medicines to them. All of the services and medicines are free of charge. We have mobile clinics that give services for free. These include laboratory tests, x-ray, ultrasound, and medicines which we bring to areas where SM has malls. We take care of these communities. We know that we have kababayans who cannot support their medical needs because these needs are expensive. We come to them and give these medical services for free."
Medical missions resumed in April 2022 and since then, the Program has had 30 medical missions, with more than 15,000 beneficiaries. "After the pandemic, there was a lot of work to do. Our wellness centers were used as quarantine and vaccination facilities and so, our staff and medical teams had to address and normalize operations," she said.
SM MOBILE CLINIC
SM Foundation's mobile clinics were likewise put to rest during the pandemic. "We couldn't travel because we knew that people will flock to the mobile clinics if we brought it in their areas. After the pandemic, the mobile clinics were checked and made serviceable. Three of the mobile clinics were utilized as a Swabbing Stations for SM employees and other personnel who in one way or another are connected to the SM group," Angeles noted.
She added: "We have five mobile clinics. They are stationed in Luzon, NCR, Visayas, and Mindanao. The 5th mobile clinic is dedicated to the ultrasound machine because we also give free ultrasound services."
The mobile clinics support medical missions by providing free diagnostic and laboratory services such as chest X-Ray, ECG, urinalysis, bone density scanning, fasting/random blood sugar, uric acid test, cholesterol determination and dental tooth extractions.
These medical laboratories on wheels are also used to provide immediate healthcare in areas devastated by calamities and other emergencies.
"These mobile clinics are also available and ready in cases of emergencies and calamities—like the recent earthquake in Porac, Pampanga, the Taal Volcano eruption and aftermath of strong typhoons like the Yolanda," Angeles said.
She likewise said that when they go to the areas, they give out emergency GoKit+ bags. These kits are for disaster preparedness in barangays, equipped with Oxygen tank, pulse oximeter, first aid kits, sphygmomanometer, and the like. These kits are given to barangays so that they will be prepared when there is a disaster or a medical emergency. Some 23 barangays have become beneficiaries of GOKit+ bags. So far, we have given 19 GoKit bags in the health centers.
As part of their operations, SMFI coordinates with national and local partners before the conduct of SMFI's health caravans, "The team is composed of a doctor, a radiologist, and some of our health and wellness officers. We also ensure that the coordination with project partners such as the Municipal Health Departments, AFP Military Medical Team, Philippine Red Cross, and other medical organizations are done to address the unique health challenges of the area, service more beneficiaries and to ensure the smooth flow of the activity."
SM Employees Blood Bank 
The Blood Bank aims to help increase the country's safe blood supply. The blood at the SM Blood Bank is given is free of charge.
The Foundation was hailed as the pioneer in Virtual Blood Banking: "We have no physical blood bank, but we bank blood for our employees through the blood centers of the Department of Health and the Philippine National Red Cross," Angeles said.
The Foundation has received the Jose Rizal Award for five consecutive years, the highest award given by DOH-Philippine Blood Center (PBC) to an organization becasue of the Foundation's quarterly bloodletting activities.
There have been numerous requests for blood specially during this time of the pandemic when blood supply in the blood banks run low because of the scarcity of blood donors. The SM Foundation team continues its blood donation activities to ensure that there is enough supply in the SM Blood Bank for employees and their relatives for blood emergencies.
"We have as partners the Philippine Blood Center and Red Cross. We ask for volunteers for blood donations. During the pandemic, there were many blood emergencies. There was a scarcity of volunteers. We helped in sourcing blood donors. We did not stop the program of Emergency Blood for Employees. We extended this service even to relatives of SM employees. There was additional screening for blood donors to make sure that they are not COVID-positive. Our biggest donors were those from the military. They were always there to support our blood donation drive," Angeles elaborated.
As of 2022, there have been 512 bloodletting activities conducted by the program, in the process, collecting more than 13,000 blood bags.
HEALTH FRONTLINERS
Angeles said that the Health and Medical Program stood as the frontliner of the Foundation for the duration of the pandemic.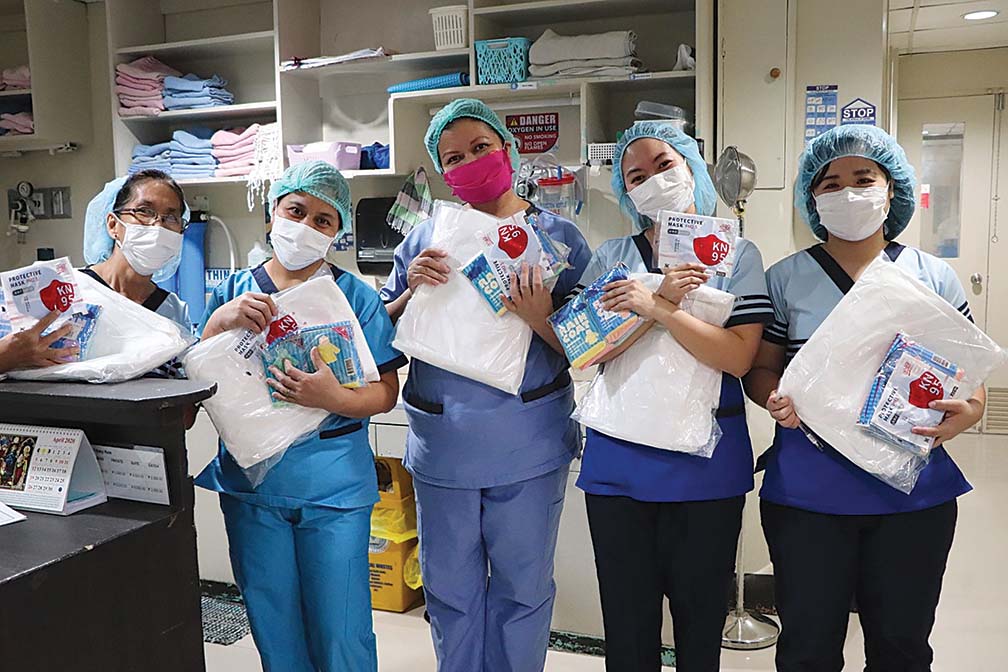 At the start of the lockdowns in mid-March 2020, everybody stayed home. "But we kept working, always on standby, holding zoom meetings to meet the health and medical needs of our employees and staff. We became the health frontliners of the SM Foundation," Angeles said.
In those two years when COVID-19 ravaged the nation, Angeles noted that SM Foundation was besieged with requests for donations. "We gave out alcohol, face masks, face shields, and Personal Protective Equipment (PPEs). These were the initial requests. Next came requests for oxygen tanks and equipment like ventilators and x-ray machines. We donated some 200 ventilators. About 173 hospitals and some 50 organizations benefitted from these donations."
SM Foundation also donated vaccines to hospitals. According to Angeles their Program gave free Moderna and Astra Zeneca vaccines to SM employees. "We had 100% compliance for vaccines for our employees. We wanted to help ensure the safety of the community and our employees so that they go back to work with protection against COVID-19."
She also said that the Foundation doctor trained in PGH on swabbing, PPE donning, and DOH Health and Safety Protocols that can be applied to the work when dealing with patients, most especially SM employees. "We were really the center of information and the first responder work force."
As the pandemic eased, SM Malls gradually reopened. The task of the Health and Medical Program now included the issuance of certifications for SM employees that are already fit to work.
"Those who want to come to work already needed to undergo swabbing and antigen testing. If the antigen test yields a positive result, there is a confirmation test through the RT-PCR. We issued certificates to those who were not positive for COVID. We also certified if they are fit to travel. Employees found positive for COVID-19 are sent home. We give them COVID-care kits. The kit has vitamins, paracetamol, throat rinse for gargling, and cough syrup," Angeles narrated.
Connie Angeles has been the head of SM Foundation's Health and Medical Programs for close to 23 years. She joined SM Foundation in 2001.
Of her more than two decades service to the Foundation, Angeles has this to say: "The pandemic was unexpected. It made me see and realize the importance of really taking care of one's health. I would like to see ways to better improve the facilities that we help in better serving the health needs of our communities. We hope to add more programs to the existing ones that we already have and we aim to have more sustainable health programs."