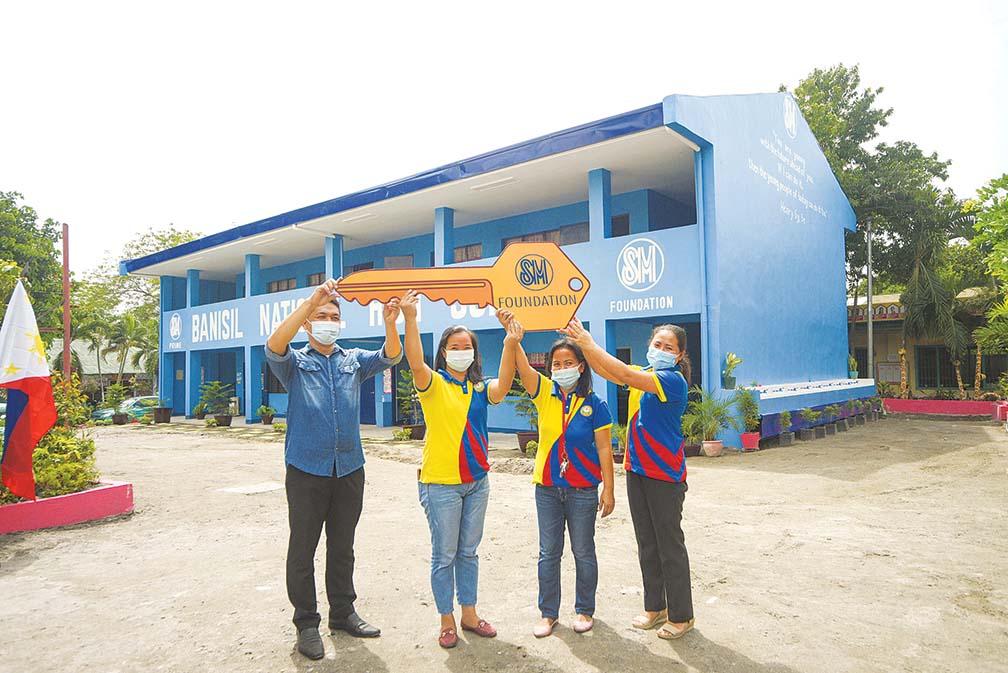 "An SM Foundation school building is more than just a structure with four walls. It is an edifice of hope for the youth, a place that brings them one step closer to achieving a brighter future."
SM Foundation's School Building Program donated its first school building in 2002. Over a span of over two decades, the socio-civic arm of the SM group has turned over more than 100 school buildings from as far north as Benguet in the highlands of the Cordillera region to down south in General Santos City, South Cotabato, Mindanao.
At the helm of the program is seasoned career executive and social development worker Juris Soliman, who headed the said program in 2013.
To date, the Program has constructed over 100 school buildings throughout the country. This total output has served approximately 17,300 students on single shift classes in 367 classrooms. It has likewise repaired 87 school buildings.
According to Soliman, a typical SM School Building is a two-story, four-classroom, fully-furnished school building.
Along with the school structure, SMFI also equips the schools with armchairs, some of which are designed for left-handed students; curved panoramic whiteboards, desks, and chairs, wall fans, and wall clocks, toilets equipped with wash basins, emergency lights, fire alarm bells, and overhead tanks, with capacity for 500 liters of water. The building also includes Person with Disability (PWD) ramps, leading to PWD comfort rooms equipped with wash basin sinks and handrails. Some also have book corners, guidance offices, teachers rooms, clinic, among others.
"There are two types of school buildings. One is constructed from the ground up, which takes about three to four months. The other involves the repair and maintenance of the school buildings that we have previously constructed and donated. We repair them after five years or when damaged by typhoons, calamities, and earthquakes," Soliman said.
ROAD TO CONSTRUCTION
The first five school buildings were constructed in 2002, about 11 years before Soliman joined SMFI.
With Iloilo City as first project site, the school buildings initially erected were one-story, two-classroom buildings. Its beneficiaries included Ticud Elementary School, Nabitasan Elementary School, Montes Elementary School, NJ Ingore Elementary School, and Barrio Obrero Elementary School.
The Program later expanded to construction of two-story, four-classroom buildings beginning with Llano Elementary School in Caloocan City in 2008.
Soliman related that SMFI is actively involved in the Department of Education's "Adopt-a-School" Program.
Every year, DepEd identifies the areas (provinces) where classrooms are needed. The Foundation ensures compliance with regulatory procedures from both local government units (LGUs) and national agencies. The SMFI School Building Program, as highlighted by Soliman, follows a meticulous approach. It begins by obtaining a building permit from the relevant LGU to ensure adherence to local regulations. The Foundation also maintains open communication with the Department of Education (DepEd), providing updates on project progress and amenities.
By adhering to these regulatory processes, SM Foundation showcases its commitment to transparency, accountability, and responsible development of educational infrastructures, benefiting communities nationwide.
For school year 2023, the SMFI aims to build five new buildings, bringing the total number of its school buildings to 109.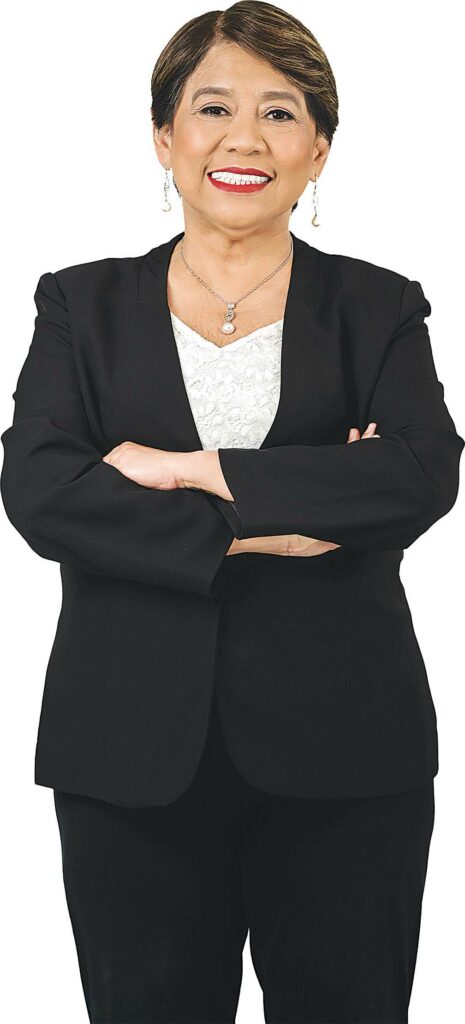 COPING WITH COVID-19
It seems propitious that SMFI had included the installation of handwashing facilities in all their constructed school buildings beginning in 2018, some two years before the COVID-19 pandemic.
In 2020, when the pandemic swooped down on the country, both the DepEd and the Department of Health (DoH) came out with guidelines that made handwashing stations mandatory in all public schools.
"Isa kami sa mga unang gumawa [We are one of the firsts to install] handwashing stations, even before the pandemic," Soliman noted.
School building construction did not stop with COVID-19, she added.
"Even during the height of the pandemic, we repaired and constructed school buildings. In the absence of planes and flights, with everybody on lockdown, we still managed to construct and repair 21 school buildings," Soliman said.
These include: the Mantagbac Elementary School in Daet, Camarines Norte, the Villa Kananga Integrated School in Butuan City, and the Punta Elementary School in Tanza, Cavite, all in 2020.
Come 2021, the Program constructed the Basud Elementary School in Sorsogon City and the Banisil National High School (BNHS) in General Santos City in Mindanao. The BNHS two-story, four classroom building was constructed in partnership with SM Prime Holdings.
Soliman looks forward to supervising the construction of more school buildings for SMFI. She hoped that future school building projects will be designed with two stories and six to eight classrooms to better meet student demand for more classrooms.
Sinag Schools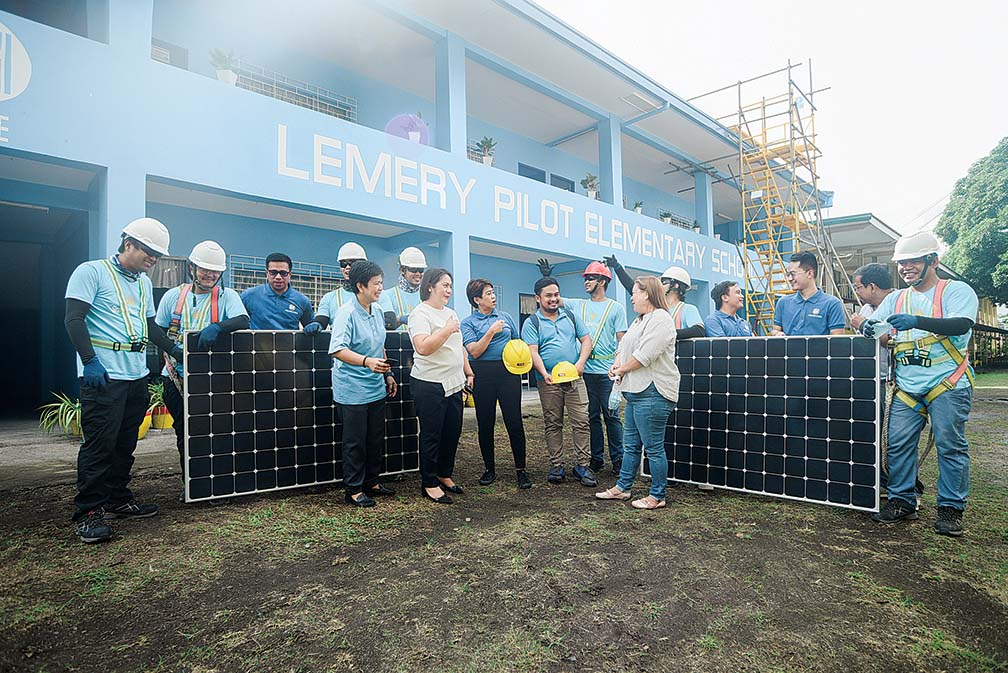 SM Foundation has partnered with various companies and organizations to aid its various programs. Among them are Deutsche Bank, BDO Foundation, GfK Consulting, MSDC, Bata Foundation, and UBS Philippines.
In 2017, SMFI partnered with SM Prime Holdings to donate a new school building to the Lemery Pilot Elementary School (LPES) in Batangas.
In 2022, the LPES got the added benefit of 21 solar panels, courtesy of SMFI's new partner, Maxeon Solar Technologies.
Maxeon designs, manufactures, and sells Maxeon® and SunPower® brand solar panels. It is a leader in solar innovation, with a network of more than 1,700 trusted partners and distributors.
SMFI School Building Program Head Juris Soliman said that the solar panels Maxeon attached to the roof of LPES have a 6,510-watt-p capacity, successfully bringing down the school's electric consumption by 50%.
By collaborating with Maxeon, SMFI is able to provide affordable, clean and renewable energy to schools in grassroots communities, especially to those that have low operating expenses.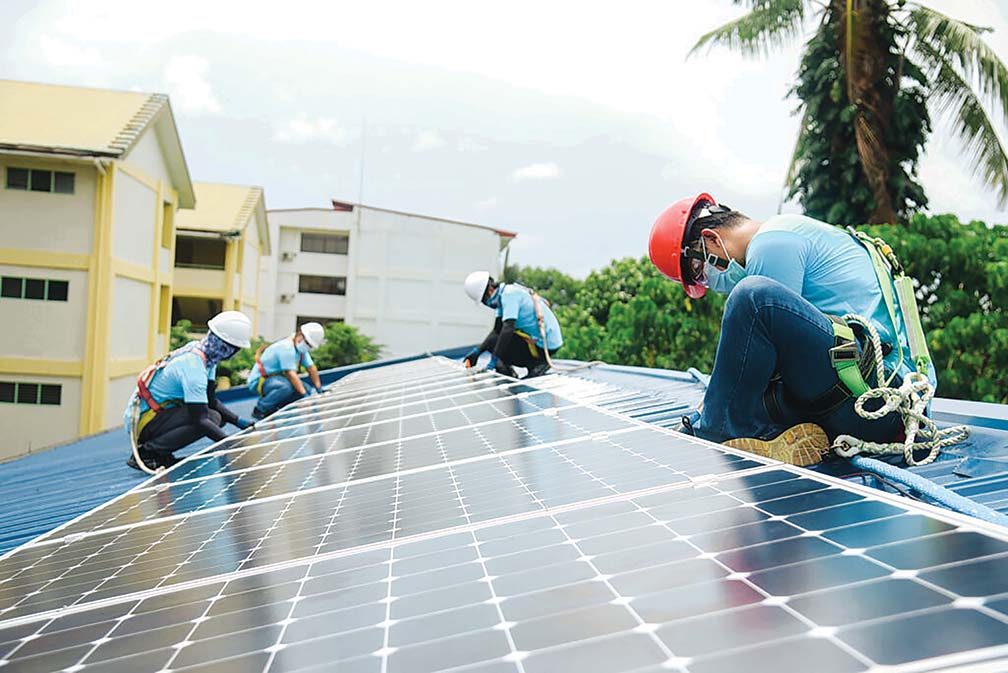 The SMFI-Maxeon partnership also aims to enhance the understanding of students in terms of energy management and the need to transition to cleaner energy alternatives with lower environmental impacts.
"Through this program, we want to power up the learning and development of young people. We want to help teach young people about solar energy, about renewable energy. We want to power up the next generation to help save our planet," Maxeon Fab4 General Manager Glenn Everett said.
For her part, SMFI executive director Debbie Sy said: "We believe that collaboration can drive growth and become a force for good in addressing societal challenges. CSR partnerships can create solutions that improve society by fostering learning, promoting innovation and gaining access to new technologies, such as the Sinag program. CSR collaboration can pool resources, both financial and human resources—between multiple organizations which can amplify social good impact."
Soliman also added that as a sustainable strategy, Maxeon monitors the solar panels they have installed in LPES. "They even hold seminars and trainings on how best to take care of and maintain the solar panels."