Portrait of an SM Foundation Scholar
Politics, a natural calamity, and continuing peace and order problems shaped the first six months of the Philippines in 2002. Manila, the country's seat of power, still rippled with the after-effects of the 2nd People Power Revolution that peacefully toppled the administration of then
Pres. Joseph Estrada and installed Pres. Gloria Macapagal Arroyo the year before, in 2001. A 7.5 magnitude earthquake devastated Mindanao in March and a failed hostage rescue attempt on a passenger bus killed a boy in Pasay City in May. The Armed Forces of the Philippines' Special Forces rescued remaining captives of the Abu Sayyaf terrorist group in Zamboanga del Norte in June, some 10 days before the start of classes for schoolyear 2002-2003.
All these hugged the nation's headlines but seemed a world away for then-21-year-old Glenda G. Tayongtong. That year, the fair daughter of a farming couple from Lemery, Iloilo graduated with a degree in Commerce, major in Management Accounting at the Central Philippine University (CPU), after spending four years as a college scholar of the SM Foundation.
The Philippines Graphic retraces the past with Tayongtong as she re-lives the life of an SM Foundation scholar in this exclusive interview.
PHILIPPINES GRAPHIC: How did you become an SM Foundation scholar and where did you learn about the SMFI scholarship program?
GLENDA G. TAYONGTONG: I am the youngest of three siblings. My older sisters and brothers studied Education in a government college. My father also told me to get the same course because it's the only program they could afford. But my desire was to be in a big university, and I wanted to take up a business course. I asked around, and my teachers told me to apply for scholarships. My sister, who was at that time working at SM Delgado as a sales clerk, told me of the SM Scholarship program, saying she saw a poster about it at SM Delgado. I immediately applied. All applicants had to be interviewed by the program director before we could proceed to the next step. Luckily, I passed all the requirements and was given a letter of recommendation to enroll.
Was the SM Foundation scholarship program helpful in guiding you to a successful career?
SM Foundation has always presented a face, through the Director, who personally meets the scholars, and gives advice. At age 17, the very first thing I learned from the group was to never give up, and always to give a hand to help others. What is unique about the Foundation is that we have personal relationships with our co-scholars. We are friends, and we help each other until now. We also have our group chats as a way of getting help and also, of offering help. I am also grateful that it taught me to work at a young age. I learned the value of hard work, and how to change one's life if you really want to. You work for it.
Where you already able to help your parents or your family while still being a scholar?
Yes, every summer, we were allowed to work as part timers at SM stores. I remember that at 17 years old, I was a sales clerk in the ladies' wear in SM Delgado. I saved all my earnings. I no longer asked for allowance from my parents.
What was your first job after you graduated? What were your jobs over the years?
Because I was an SM Foundation scholar, I immediately landed a job at the SM Mall Admin Office in Iloilo. I first worked as a Customer Service Assistant, then as a Leasing Assistant, and later, as a Marketing Assistant. That started my career in sales and marketing. I discovered that I was a natural sales person. After two years, I applied for a supervisory position in Sara Lee Direct Selling. When I attended an SM Foundation reunion for scholars, I met Mr. Jose T. Sio, the Finance Operations Chief that time. He asked me to join SM and personally gave me an endorsement letter to apply as a Selling Manager in SM Department store in Iloilo. Later, I took a job in ABS-CBN Iloilo as a Sales Officer. After that, I transferred to Avon, where I got promoted to the senior manager post. I have been with Avon for 17 years now as a Business Development Manager.
Were you able to help your parents immediately after graduation?
I remember that on my first salary, I immediately treated my family to a beach outing. My parents, Henry and Alicia Galino, both farmers, were so proud of me because I was able to help them build our house and paid for the electric bills. My father died three years ago. Right now, my mother is living with us. She is 73 years old. I am happy that I have this opportunity to take care of her because I have the means, financially.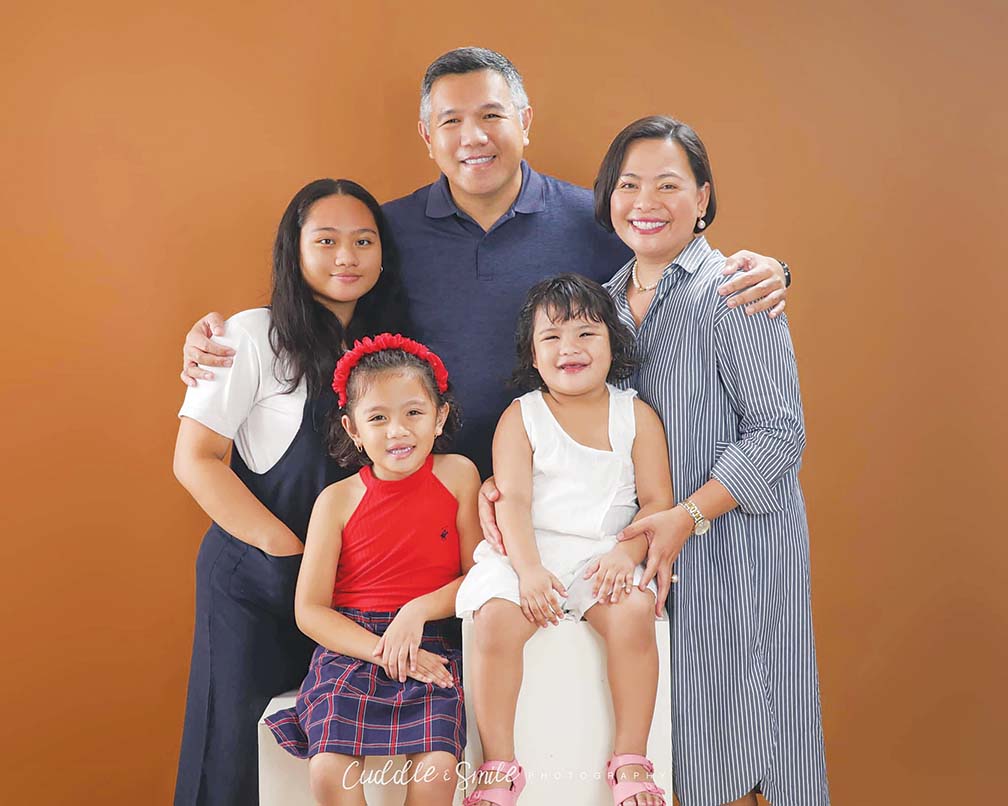 Did you have a chance to talk to Tatang (Henry Sy) while still being a scholar? What was the experience like?
I attended the first reunion at the SM Mall of Asia office. I really spent my own money to buy a ticket and flew to Manila, because I wanted to personally thank Tatang. I was lucky enough that when I attended that first-ever reunion I was able to sit beside him. We talked about a lot of things. He congratulated me. The most important thing he told me was it was time to pay it forward; to help other SM scholars so they won't give up. That was the very reason why we used to have a Sunday get together with the younger scholars where we tutored them on their assignments in school.
When Tatang passed away, I lit a candle and remembered his words. I smiled because now I am literally paying it forward since I now take care of my mother. I have ways to help others, too.
What values did you impart to your children regarding your experience as an SM Foundation scholar?
I share with my children my journey on how I finished college, and I even showed them photos of tatang. I emphasized to them the value of helping others and giving it freely, as I myself am a living testament of the goodness that comes from such an act. Additionally, I always remind them to be gratefulm jus like how I am grateful to be one of the fortunate beneficiaries of the scholarship.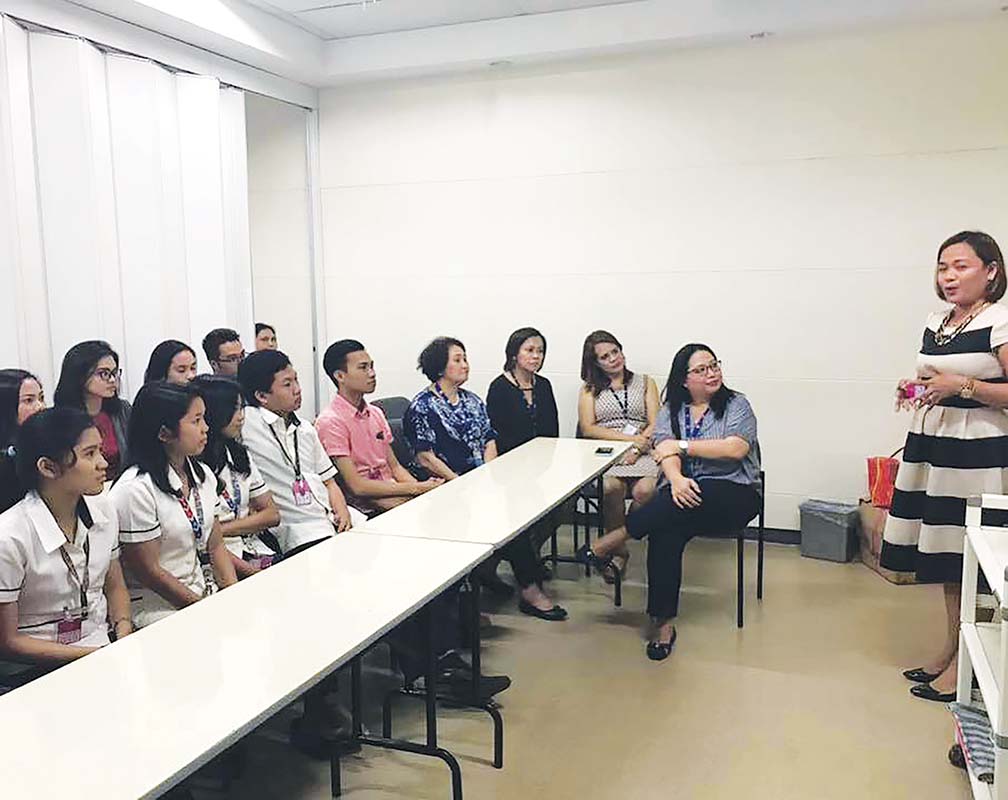 What are you proudest about being an SMFI scholar? What tips or advice can you give to present-day scholars of SMFI?
I was proudest when I qualified to travel to Sydney, Australia. It was my first out-of-the-country trip because of work. And when I was awarded, I felt that I was there because SM helped me in my education. I am also proud when my parents would tell our relatives that I'm the only one in the family who went to a private school because I am an SM Scholar.
For the present scholars, count yourselves lucky because SM Foundation opened a gate of many opportunities for you. Be the best scholar, because this will prepare your entry in the field that you want to build. Focus on getting good grades because you owe this to yourself and to Tatang.
As an SM Foundation scholar, I believe that my greatest way of giving back is through achieving success. I also hold dear the valuable lesson imparted by Tatang himself, which is to persevere and never give up, regardless of the challenges faced. I never gave up on my dreams, and so here I am now, I'm living comfortably, I help a lot, and I am reaping more achievements.