The three terms of Mayor Vincent L. Soriano have sent a tsunami of change in Pakil, transforming this once sleepy town into a hub of rapid, people-centered development.
Over the last seven years, Soriano has spearheaded the undertaking of essential programs and projects that have modernized the thinking of its more than 23,000 constituents and generated palpable gains with reference to the income and overall services of Pakil, a town with a total land area of 46.50 kilometers.
Ranked 16th in terms of land size, compared to the 24 municipalities and six cities that make up the province of Laguna, Pakil's development programs under Soriano can be deemed ambitious for a diminutive municipality, categorized as a 5th class municipality of Laguna province.
But the facts and figures tell that these projects and programs have been realizable, to say the least. Beyond ambition, the story of Pakil, under the stewardship of Mayor Vincent Soriano and his key point person, Administrator Ronald James Hidalgo, speaks of a remarkable local government transformation achieved with sustained people support and a daring to dream.
TAYO NA PAKIL
#TayoNaMagtulungan #TayoNaSaKaunlaran #YesSaPagunlad #TayoNaSaPakil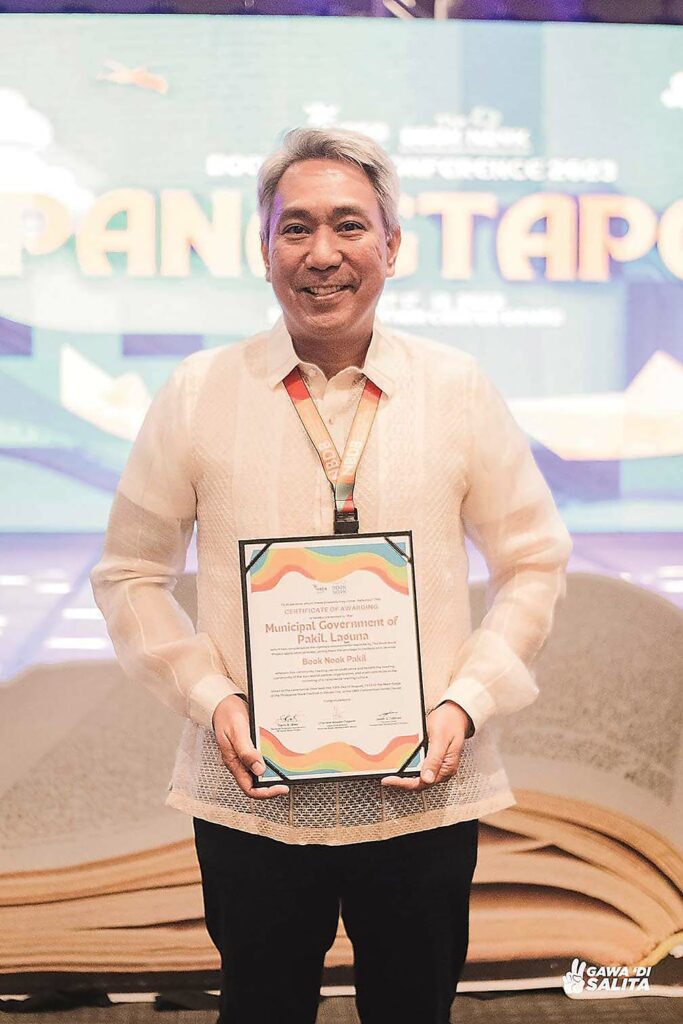 In August 2022, the local government unit (LGU) of Pakil, led by Mayor Vince Soriano, welcomed the corporate social responsibility (CSR) program of Ahunan Power Inc.
Dubbed as Tayo na Pakil, the five-year community-centered program focuses on education, heritage, environment, and wellness. It astutely implements a combo of social services deftly woven into a multi-billion peso investment program.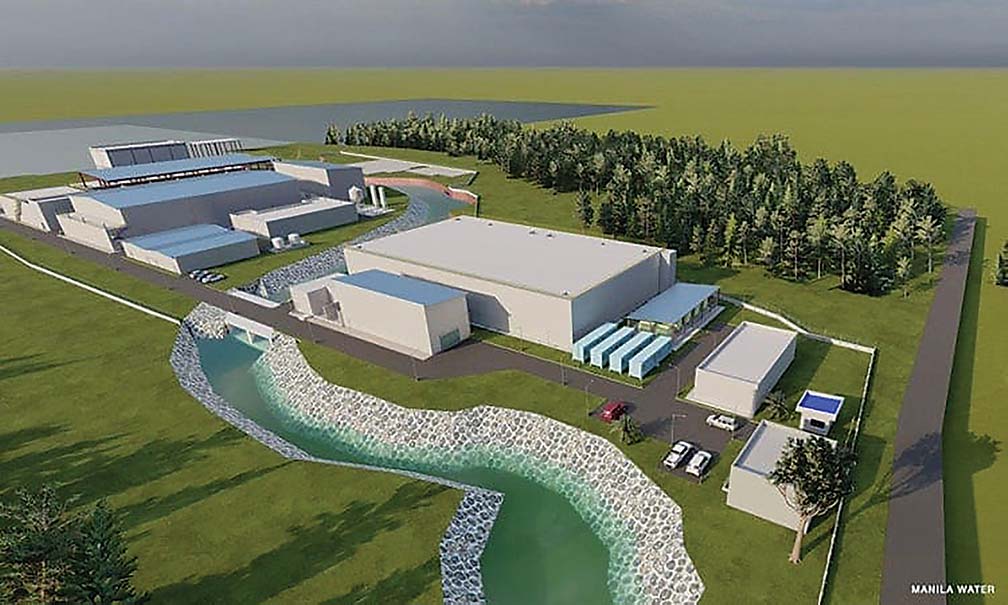 Ahunan Power Inc., a joint venture of tycoon Enrique Razon's Prime Metro Power Holdings Corp. and JBD Water Power Inc., is about to develop a 1,400-megawatt pumped-storage hydropower plant in Pakil at a cost of $1.1 billion.
Overall, Tayo na Pakil aims to aid in the development and progress of the municipality by providing educational assistance, medical missions, watershed management, livelihood and technical skills training, and youth development.
Soriano is thankful that the projects and programs of Ahunan will bring forth thousands of livelihood opportunities for Pakileños.
SORIANO CARES PROGRAM
#SorianoCares
The focus on the marginalized sectors is Mayor Vince's priority in his Soriano Cares Program, investing to make the less fortunate feel the care they deserve from the municipal government.
Fundamentally, the program begins with simple assistance—elevators provided in the municipal hall for persons with disability as they conduct their transactions with the different government offices.
There is a vehicle utilized to transport victims of sexual assault and domestic violence to places where they can be provided assistance.
Another vehicle has been purchased for use in the municipal government's gender and development programs.
Pakileños have been openly appreciative of these services that provide needed support for those who need them the most.
Soriano Cares also translates to providing support for mega projects like the P7.84 billion water treatment plant being built by Manila Water in Pakil's Brgy. Kabulusan.
Capable of providing 200 million liters of water by 2025, the new water treatment plant will source the water from Laguna Lake, thereby lessening Metro Manila's dependence on Angat Dam.
In essence, the project will treat water from Laguna Lake through a process called "reverse osmosis." It is targeted to deliver potable water to some two million customers in Pasig, Pateros, Taguig, and nearby areas, within the first few months of 2025.
Fees collected from business permits and taxes accruing from projects of this nature translated to considerable revenue for Pakil. This, in turn, expanded the municipal government's capability to provide essential services, which included the provision of housing and livelihood for the town's marginalized constituents.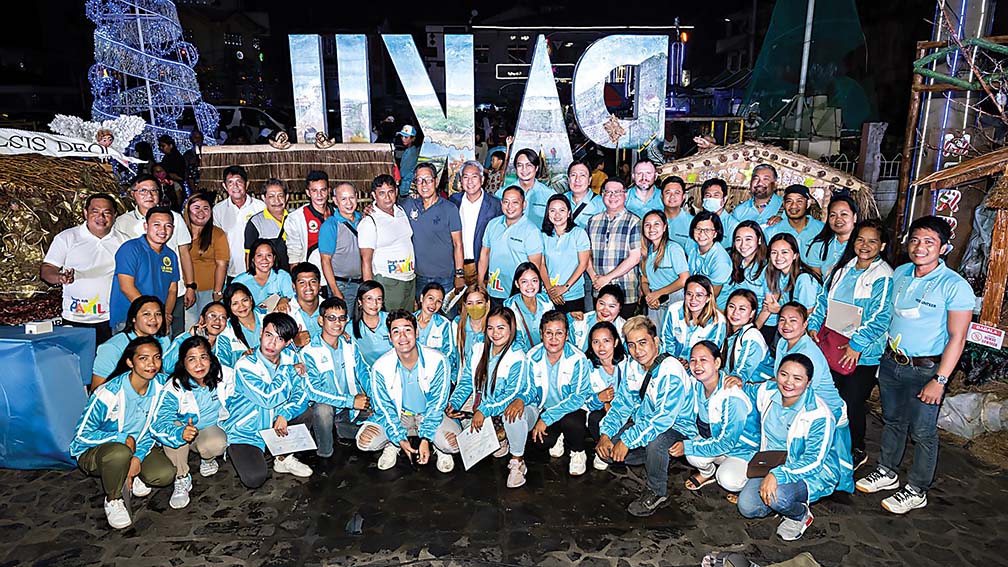 This year, a Memorandum of Agreement (MOA) was signed between the Pakil municipal government and four Home Owners Associations— Tavera Ville Home-Owners Association, Burgos Ville Home Owners Association, Pinagpala Ville Home Owners Association and Pakil Upland Home Owners Association. The MOA allowed the members of the four associations to pay for and own lots in the town's relocation site located in Barangay Rizal.
Aside from housing, the Pakil LGU and the Department of Social Welfare and Development (DSWD), through the latter's Sustainable Livelihood Program (SLP), were able to distribute seed capital amounting to P4.02 million to 11 livelihood associations—Unlad Kabuhayan SLP Association, TABOLE SLP Association, Casinsin-Matikiw SLP Association, Banilan SLP Association, Sulong Gonzales SLP Association, Angat Buhay SLP Association, Ahon Saray SLP Association, Unlad Saray SLP Association, Kabuhayan Taft SLP Association, and the Tavera SLP Association.
FAMILY SUSTAINS HIS DREAMS FOR PAKIL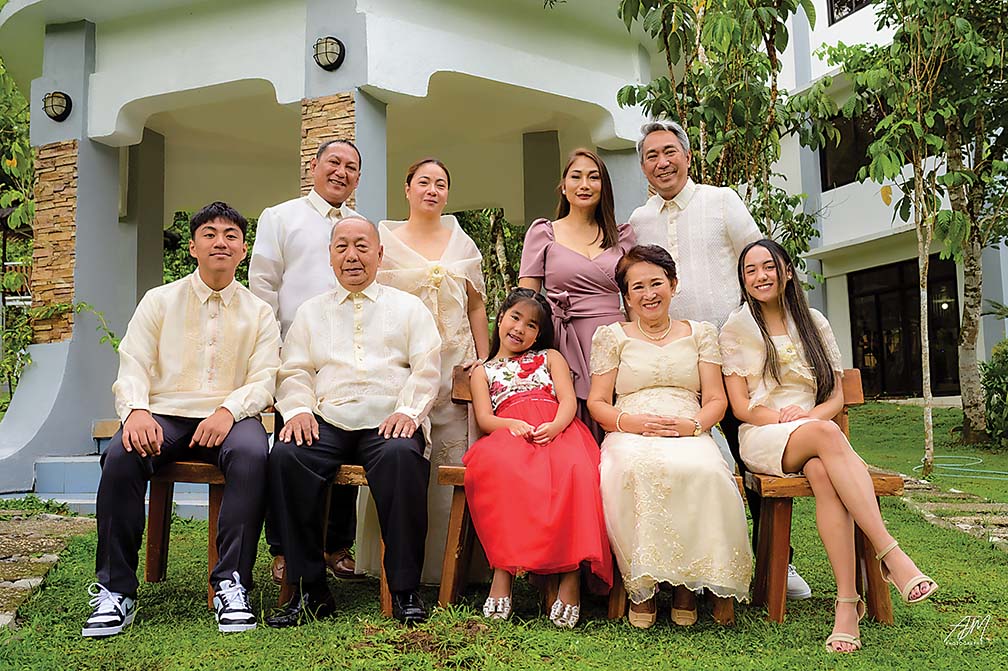 It can be said that Pakil Mayor Vincent Soriano is one government official whose family life is open to the public.
A quick Google search will show photos of Soriano with his wife, Pakil's First Lady Myrna 'Yna' Laurel Hernandez-Soriano and their "unica hija," seven-year-old Cielo Venice.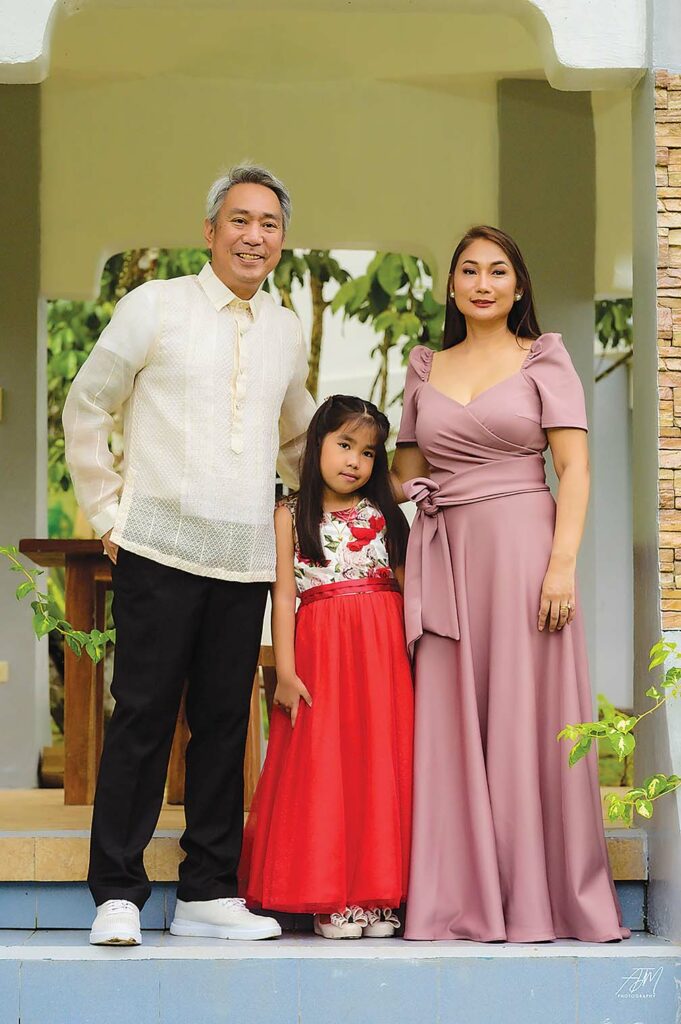 Pakileños are one in saying that Soriano dotes on his wife and daughter. Many a time, they are seen enjoying a quiet afternoon in the park or watching the latest film, like Disney's "The Little Mermaid."
Still, observers note that the one common preoccupation of this most famous couple of Pakil is attending to the needs
of Pakileños—from medical missions and calamity assistance to mass weddings and baptisms.
ADDRESSING MENTAL HEALTH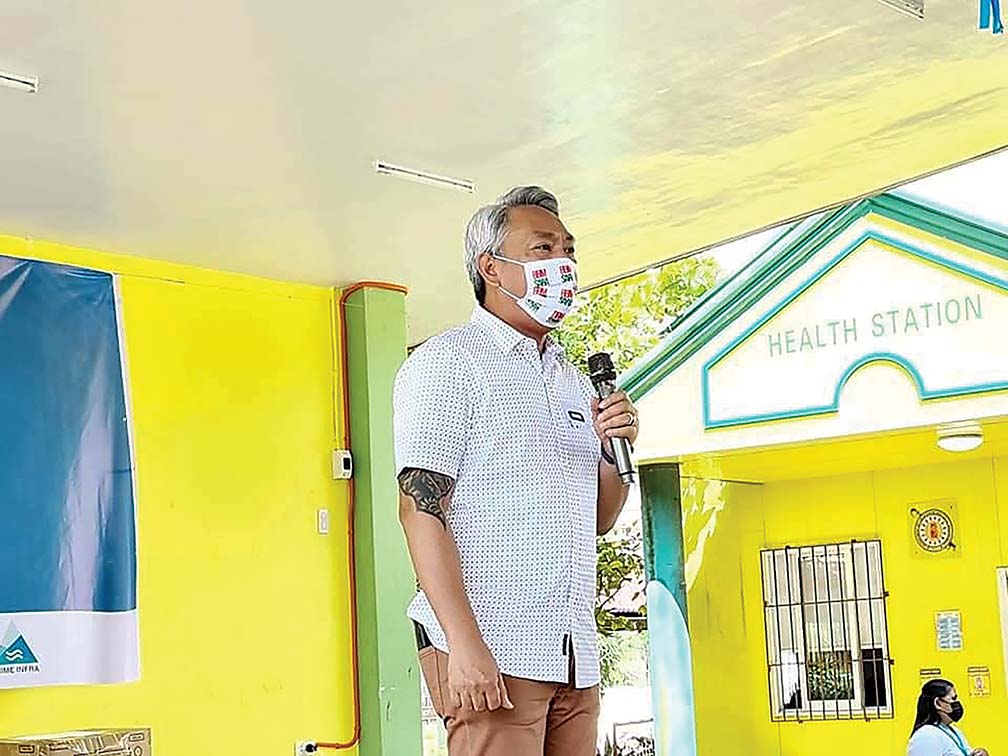 #GawaHindiSalita #RamdanAngSerbisyo
The COVID-19 virus took a toll on the mental soundness of Filipinos everywhere. In the heat of the pandemic, the Pakil LGU made the safeguarding of mental health as one of the town's priority programs. It sought to promote the overall wellness of the town's constituents, hence preventing mental and psychosocial disorders.
Pakil's full-complement mental health program was lauded by the Department of Education for having its own psychologist despite being a 5th-class municipality, during the validation activities conducted by the agency for the National Literacy Awards.
The implementation of the municipality's program on mental health in relation to its literacy program is already under way as schools are now starting to conduct psychological tests among Grades 1 to 3 students to determine if there are also cases of victims of violence.
Soriano believes mental health and literacy are related because a child whose mental health is impacted by domestic violence will not be able to learn when he goes to school. Thus, there is a need to determine the extent of domestic violence cases, identify the root cause, and provide appropriate assistance to those in need.
The results of these tests are published to show to other municipalities the need to invest in the mental health of people, especially children.
Programs are already in place in Pakil to provide assistance to people with mental disabilities. Soriano envisions the institutionalization of these programs to continue helping people cope with their mental disabilities.
BENCHMARKING
#GanitoTayoSaPakil
The replication of Soriano's programs—including other initiated best practices by fellow municipal leaders—is proof that changes he spearheaded in Pakil has made a great impact within and beyond Pakil's boundaries.
An out-of-the-box thinker, Soriano has time and again circumvented the oddest of situations to come up with unconventional solutions to problems that may seem far from being solved.
It is his creative mindset that transforms a disadvantageous situation into an opportunity that benefits not only the community but the municipality in general.
Soriano firmly believes that there will always be a better solution to the challenges that we face, if only one keeps an open mind. To him, it is important to not just accept things the way they already are.
There will be risks, according to him, but none that a human being will not able to win through.
His belief in the comparative advantage of Pakil with other LGUs is his basis for developing the municipality.
AWARDS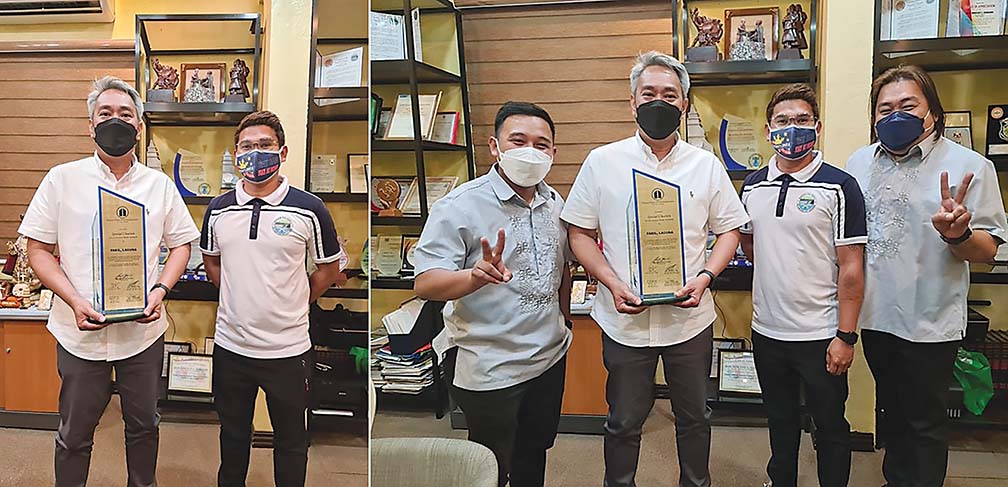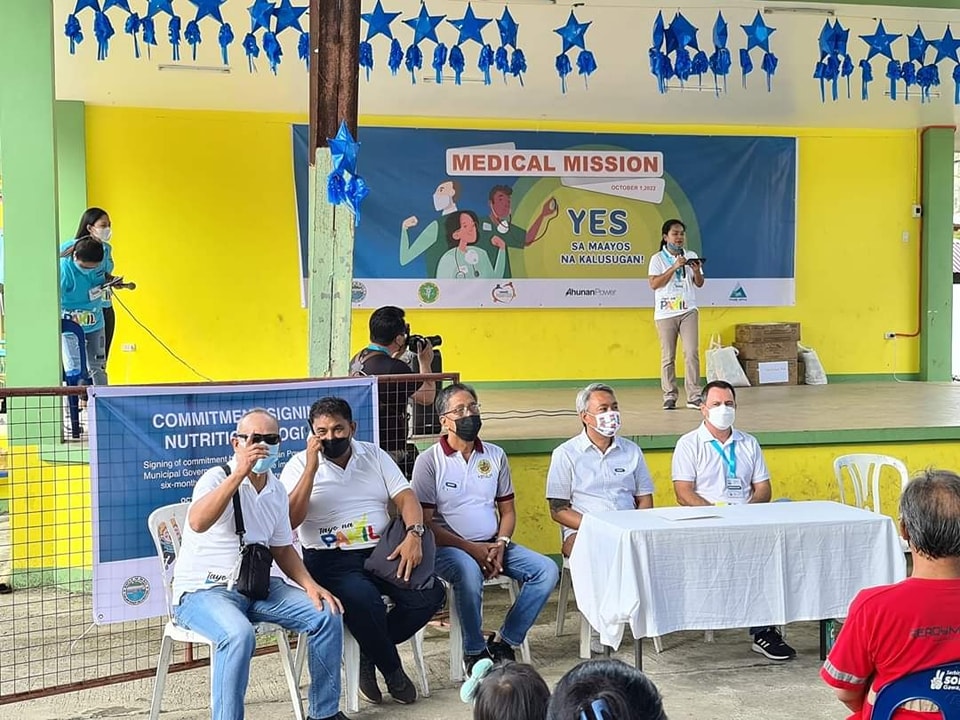 At the recent Philippine Book Festival and Book Nook Conference held in Davao City, the National Book Development Board (NBDB) chose Pakil to be one of 25 new Book Nook Sites in the country.
A book nook is an all-Pinoy reading and storytelling space strategically placed in different parts of the country.
Having been declared as a Book Nook site, Pakil will receive thousands of books and will be part of NBDB's programs that help develop love for reading among children.
Pakil's book nook will be located at the second floor of the People's Center once the local council moves to the new municipal hall.
In 2022, the Pakil local government's literacy program was recognized for being among the best in the country. It ranked among the top 5 in the 4th to 6th class municipality category. For this achievement, Pakil received a certificate and a P40,000-cash reward from the Department of Education.
Over the past nine years, Pakil has consistently won awards for its accomplishments in various fields. In 2021, the Philippine Chamber of Commerce and Industry (PCCI) awarded Pakil with a Special Citation Plaque during its Most Business-Friendly LGU Awards. PCCI officials cited Pakil's sound policies, programs, and projects that led to the municipality's healthy business environment.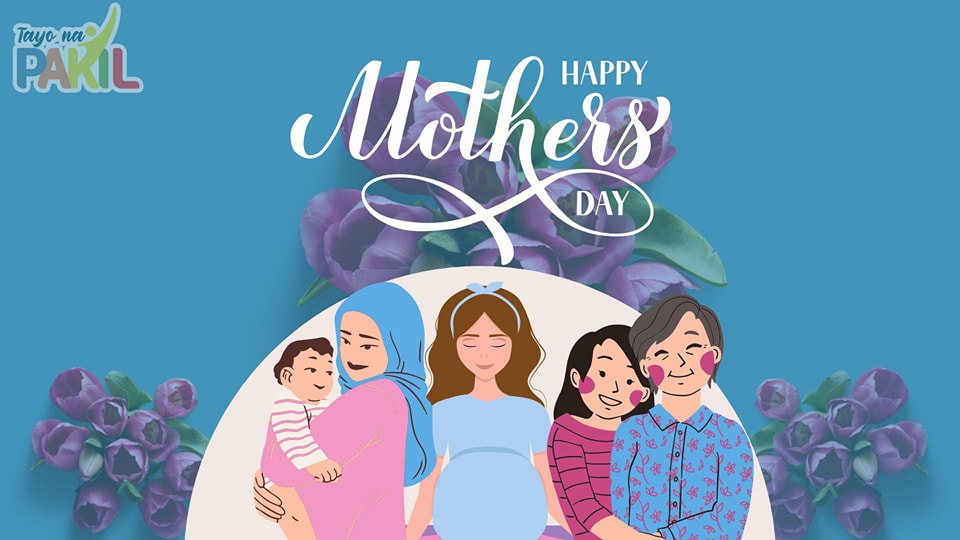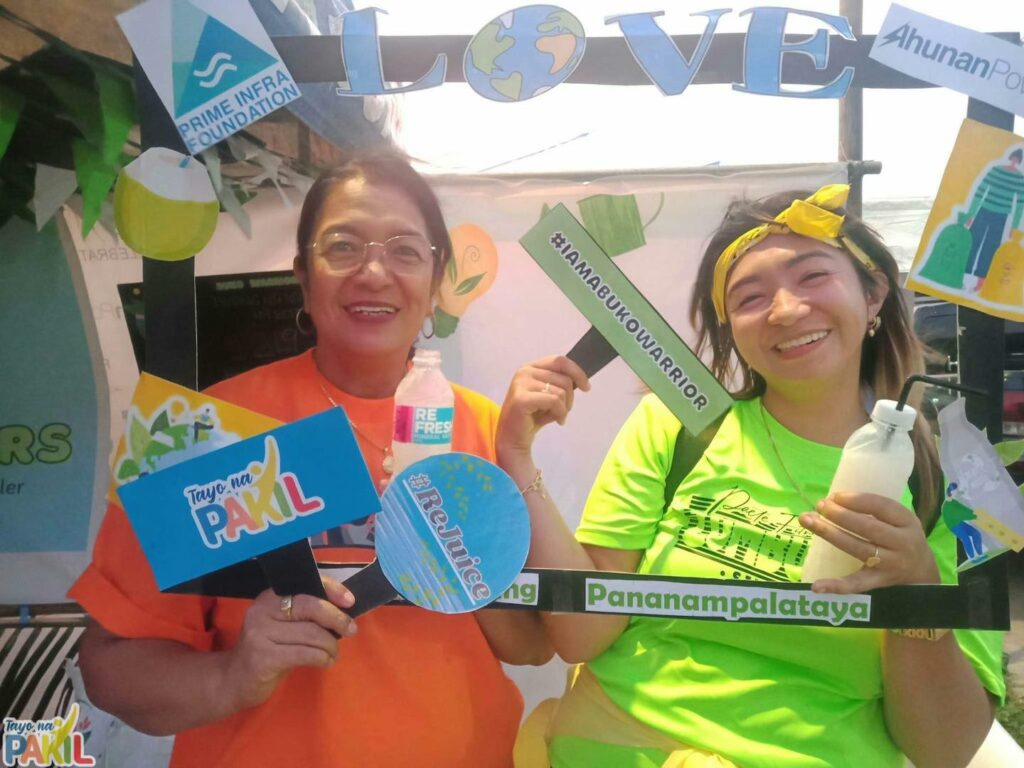 The following year, in 2022, the PCCI hailed Pakil as the "most business-friendly local government unit (LGU) in the Municipal Level 2 Category (3rd to 6th class municipality). No less than President Ferdinand Marcos Jr. was on hand to award the recognition plaque.
In the area of Tourism, Pakil's famous and well-attended Turumba Festival won first runner up in the Department of Tourism's Best Tourism Event in 2019, under the category of Religious Practice to Honor Community Saints.
Pakil likewise won first runner-up during the 2019 Laguna Lake Cup Best Tourism Event in Adventure/Sports.
—Maria Luisa Jalandoni