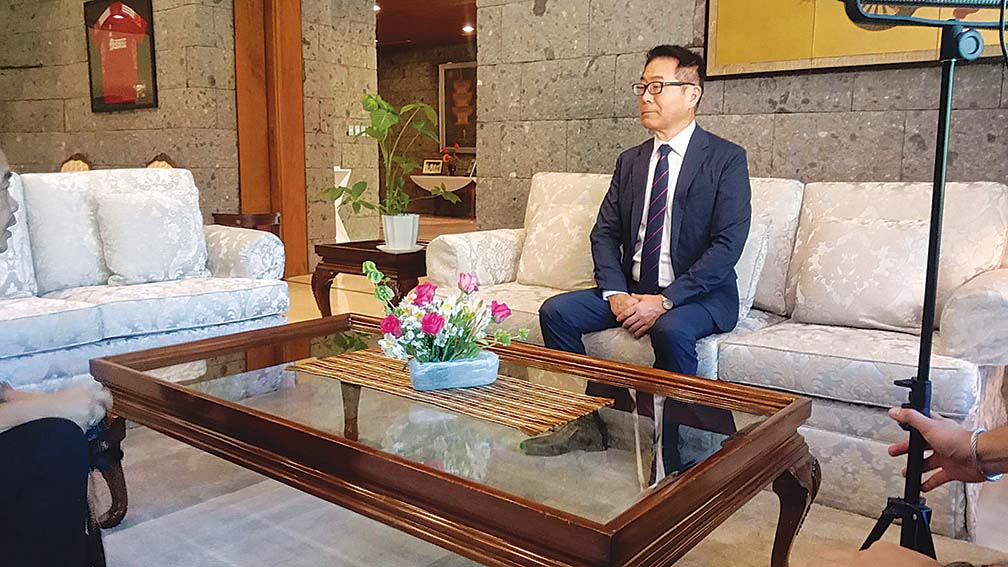 He arrived in the Philippines in November 2020 at the height of the COVID-19 pandemic, during the incumbency of President Rodrigo Roa Duterte.
More than two years and a different President later, Japanese Ambassador to the Philippines Kazuhiko Koshikawa remains unrelenting in working to achieve PHL-Japan shared goals, while enthusiastically imbibing the scenic beauty of the Philippines and the richness of Filipino culture.
"The time I have spent here in the Philippines is full of fun and memorable experiences. On social media, particularly on Twitter, I have been sharing my appreciation of my Philippine adventures and experiences. Looking back, it was unfortunate that I could not hit the ground running due to the lockdown when I arrived, but I was soon able to explore the many charms of the Philippines when restrictions eased. I have had the honor of meeting several extraordinary Filipinos, exploring the beauty and wonders of the Philippines, and experiencing its rich culture and heritage," Koshikawa said.
FOOD, LIKE FRIENDSHIP
At the Forbes Park residence of Ambassador Koshikawa, a good-natured, easy friendliness or what the French call bonhomie fills the air.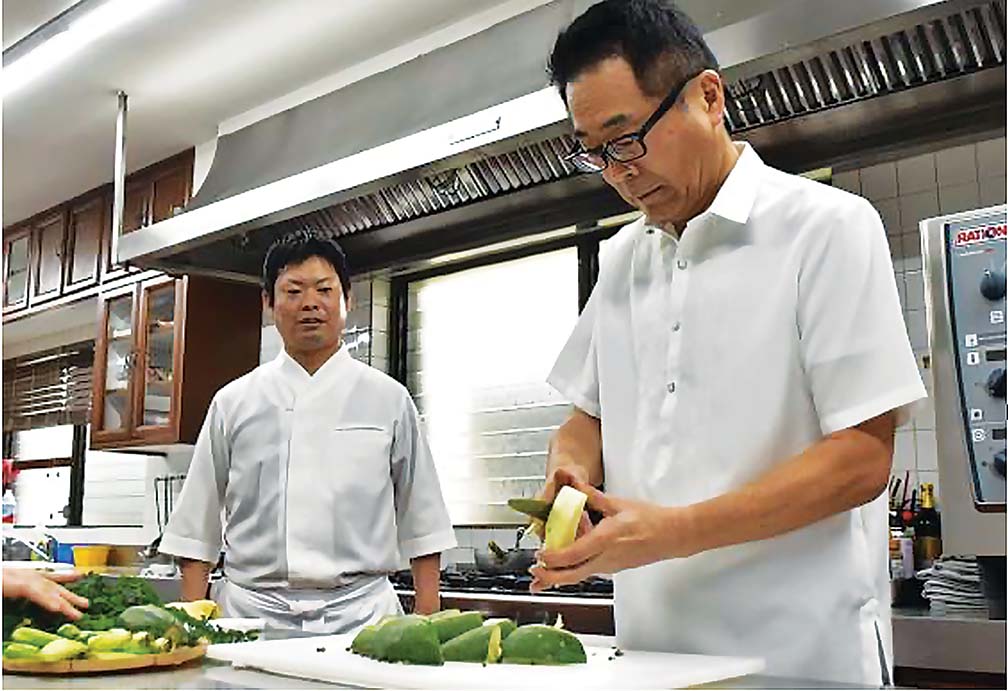 It starts with the courteous and welcoming smile of the guard at the gate to the spacious, marble-floored, receiving area punctuated with paintings, comfortable white cushioned seats, the Japanese and Philippine flags, plus a profusion of fresh, bright sunflowers, white anthuriums, pink lilies, and roses expertly arranged in a jade green-colored round vase by the Ambassador's wife, Madame Yuko.
The 67-year-old Koshikawa—born in 1956 in Chiba, Japan's sixth largest prefecture by population—is a self-confessed Filipino food enthusiast.
"I enjoy Filipino cuisine very much. In fact, when I arrived here in the Philippines in 2020, it was on my bucket list to experience the rich flavors and tasty delicacies of the Philippines. Fortunately, I was able to do so and even had the chance to cook a famous Filipino dish for myself," he said.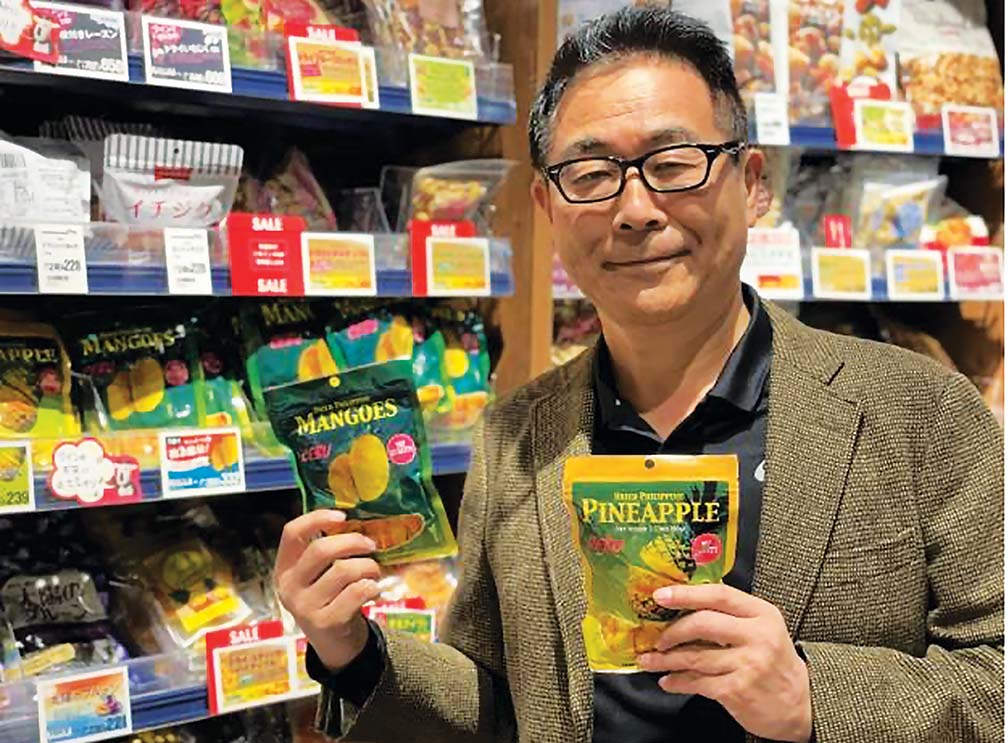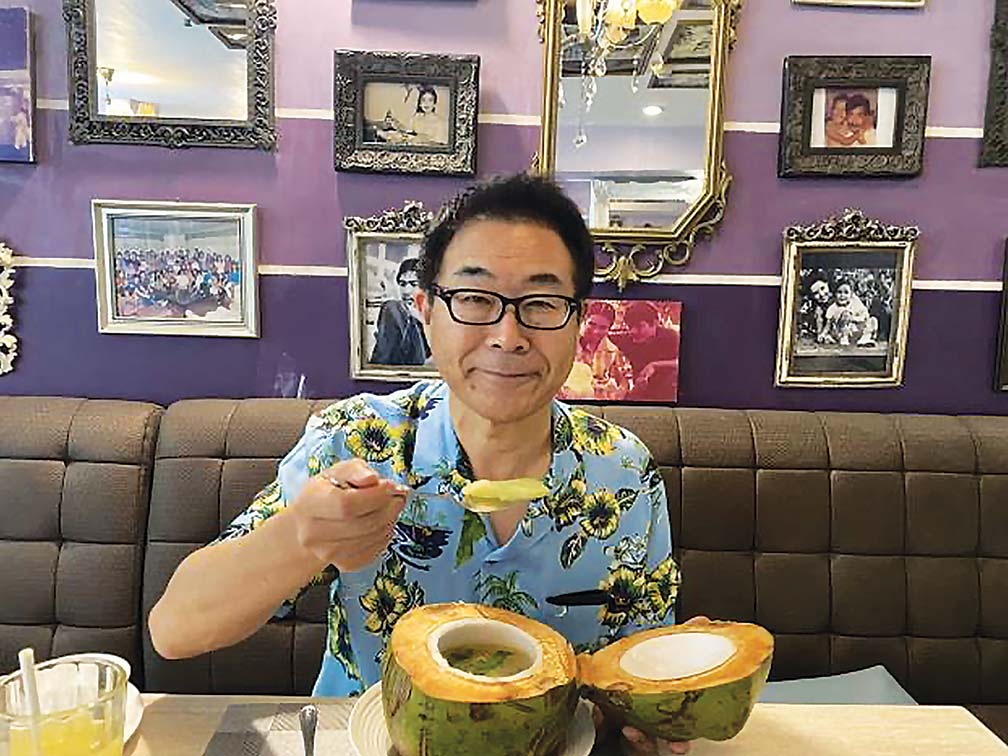 The very special Filipino dish that the Ambassador cooked for himself is Tinola. "Using fresh ingredients I got from my own backyard, I was able to recreate this Filipino favorite"
He added that he shared this experience on his Twitter page and received many recommendations, which he said he was excited to explore soon. "Food really brings such a thrilling experience. This holds true for all the Filipino dishes I have tried. Tasting the Philippines' local cuisine has given me a deeper insight on the culture of Filipinos."
According to Koshikawa, he made sure during his travels to eat the local specialties of the provinces he visited. "The flavors of bulalo, Cebu lechon, and buko pie are amazing. I also enjoyed the taste of durian, despite its intense aroma. Likewise, I ate balut for the first time after multiple encouragements by Filipino friends. In my recent trips to Japan, I made sure to bring with me go-to Pinoy snacks like dried mangoes, banana chips and pineapple cores."
The Japanese Ambassador shared that Sinigang, a popular Filipino soup dish, is a crowd favorite among his guests at his residence in Forbes Park in Makati.
"Chef Daisuke Suzuki's version of a Japanese-inspired Guava Sinigang highlights all the things that make Sinigang among the best soups in the world. This recipe is a tasteful marriage of Japanese and Filipino flavors together, just like our countries' friendship," Koshikawa related.
DIPLOMACY, DEVELOPMENT ASSISTANCE
The Philippines is the third diplomatic posting of the Ambassador. Before coming to the country, he served as Japanese envoy to Spain (2014-2016) and to Angola (2008-2011).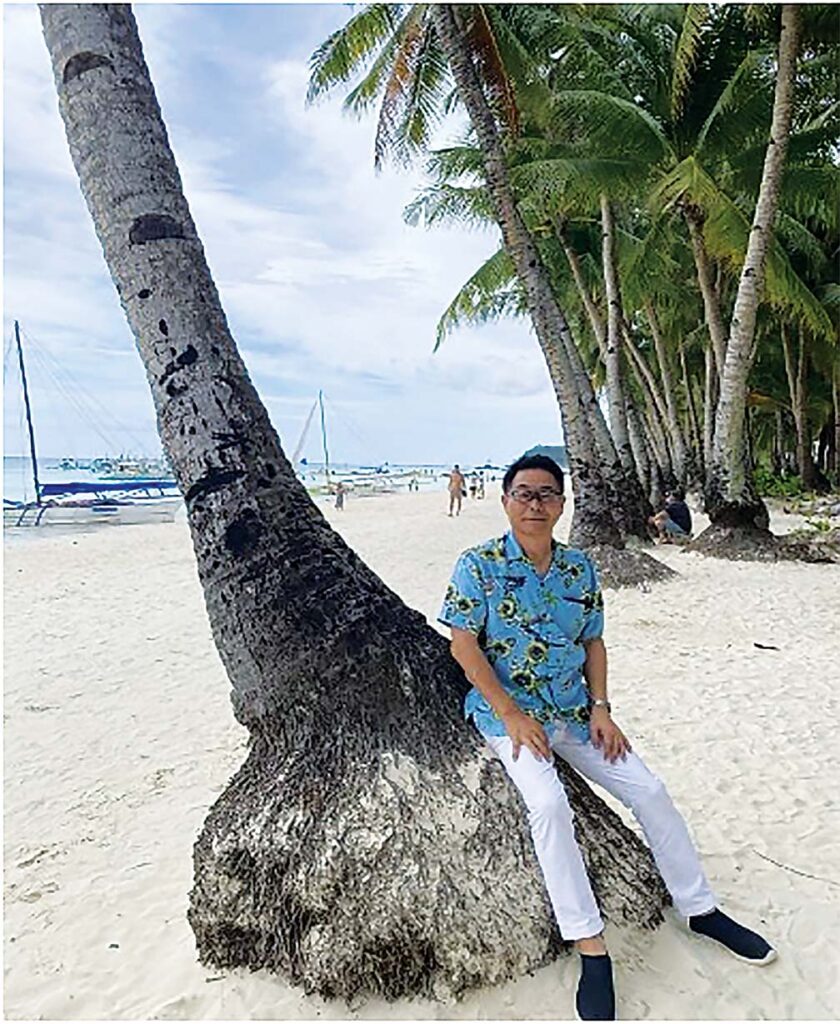 A 1980 graduate of Law from Hitotsubashi University in Tokyo, Koshikawa has notched an extensive experience in international development work.
He served as Director for Central America and the Caribbean region (1977-1999) and Director of Economic Policy Division, Economic Affairs Bureau (2004-2006) at the Ministry of Foreign Affairs in Tokyo.
Koshikawa was Deputy Press Secretary for the Prime Minister Yoshiro Mori and Junichiro Koizumi in the Prime Minister's office (2000-2001), Deputy-Consul General in New York (2001-2004), Deputy Vice Minister for International Affairs at Japan's Ministry of Finance (2006-2008); and Director General for International Cooperation (2011-2012).
In 2016, after assuming his post as Japanese Ambassador to Spain, Koshikawa was the Executive Senior Vice President of the Japan International Cooperation Agency (JICA), the lead implementing agency for Official Development Assistance (ODA).
'LET'S VOLT IN'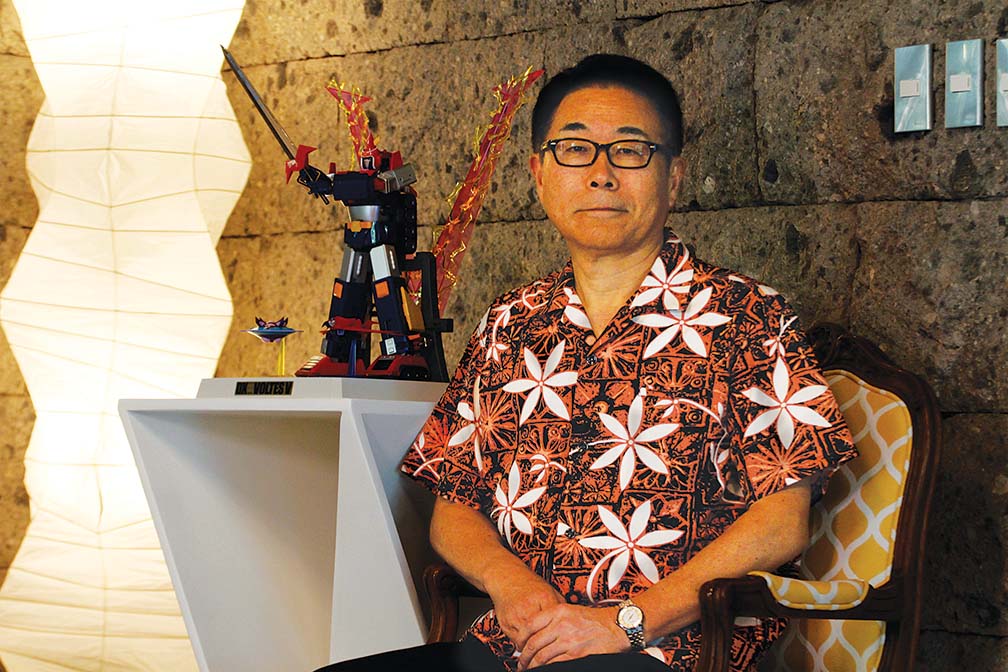 There is a corner at the Japanese envoy's residence where a miniature robot figure, known as Voltes V, takes pride of place.
To the uninitiated, Voltes V is a Japanese anime series that made a big splash on GMA7 television on May 5, 1978. In less than a year, Voltes V robots merchandise erupted in the local scene, enjoying brisk sales, until the late President Ferdinand Marcos Sr. halted the television program in 1979. 
Ambassador Koshikawa said that his Filipino friends would often tell him, "Let's volt in," whenever they see the miniature Voltes V figure displayed in his home.
"Personally, hearing these words gives me a sense of nostalgia, bringing me back to my youth when I enjoyed watching the Voltes V anime. With the live-action adaptation by GMA coming to the airwaves soon, this expression now brings me excitement, knowing that many Filipinos will be able to reminisce and discover the charms of the original Japanese anime," he said.
The Voltes V series will make a comeback this May 8 on GMA7.
Koshikawa further noted: I believe this expression ("Let's volt in") is an apt reflection of our nation's friendship—Japan and the Philippines "volting in" and working together to achieve our shared goals and aspirations.
The Ambassador is confident that the vibrancy of PHL-Japan relations will augur well for the country and for Japan.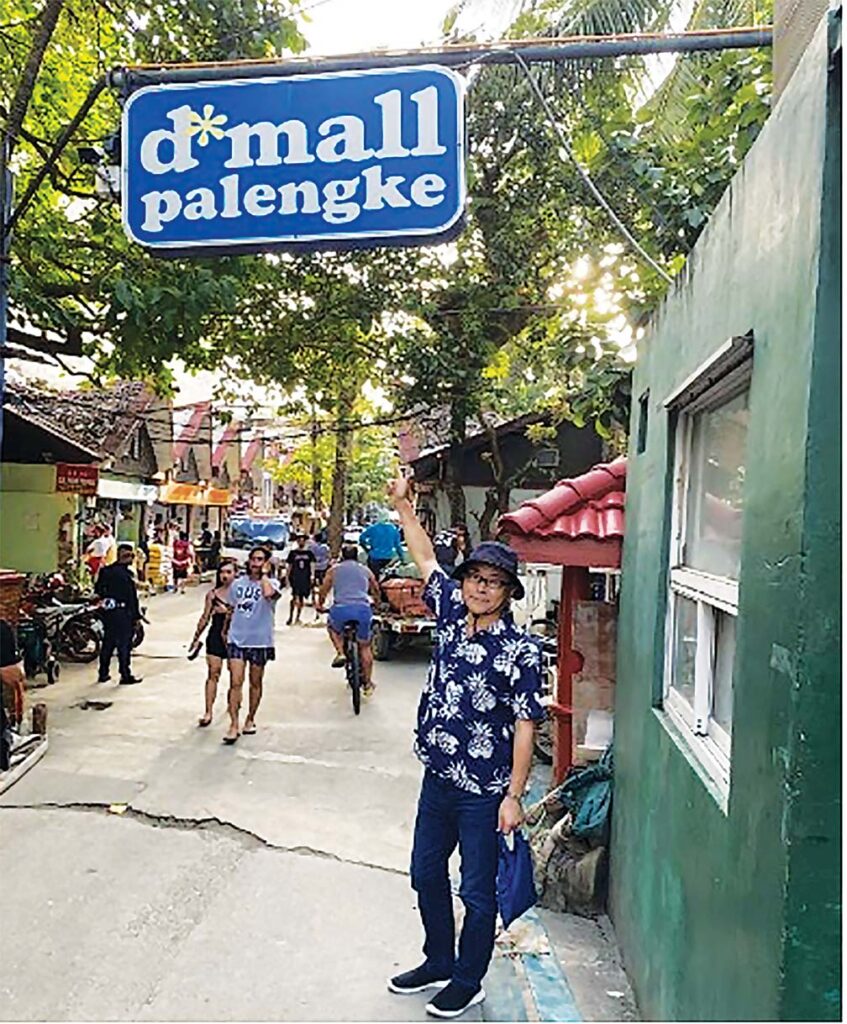 A few months ago, he went on a holiday trip with his family to Boracay. "Visiting this rich tropical paradise made me once again appreciate the beauty of the Philippines, a country blessed with abundant natural resources. I hope to see more Japanese people coming here in the near future.—Psyche Roxas-Mendoza, with reports from Queenie Ostulano