The Department of Health (DOH) and its partners recognized 40 outstanding local government units (LGUs) that are at the forefront of health promotion and COVID-19 response for the first-ever "Healthy Pilipinas Awards for Healthy Communities."
The "Healthy Pilipinas Awards for Healthy Communities" recognized LGUs that have spearheaded initiatives in the seven priority areas defined in the DOH Health Promotion Framework Strategy.
The strategy serves as the long-term roadmap for health promotion in the country and highlights the importance of national and local leadership and governance in health, as well as the need for partnerships for health. Additionally, recognitions were given to LGUs that initiated programs on COVID-19 response to combat the ongoing pandemic.
PRIORITY AREAS
The seven priority areas defined in DOH's Health Promotion Framework Strategy are Nutrition and Physical Activity, Environmental Health, Immunization, Substance use, Mental Health, Sexual and Reproductive Health, and Violence and Injury Prevention.
For this year's awards, in recognition of LGU efforts to combat the ongoing COVID-10 pandemic through both minimum public health standards and vaccination, the DOH also included a category on COVID-19 response.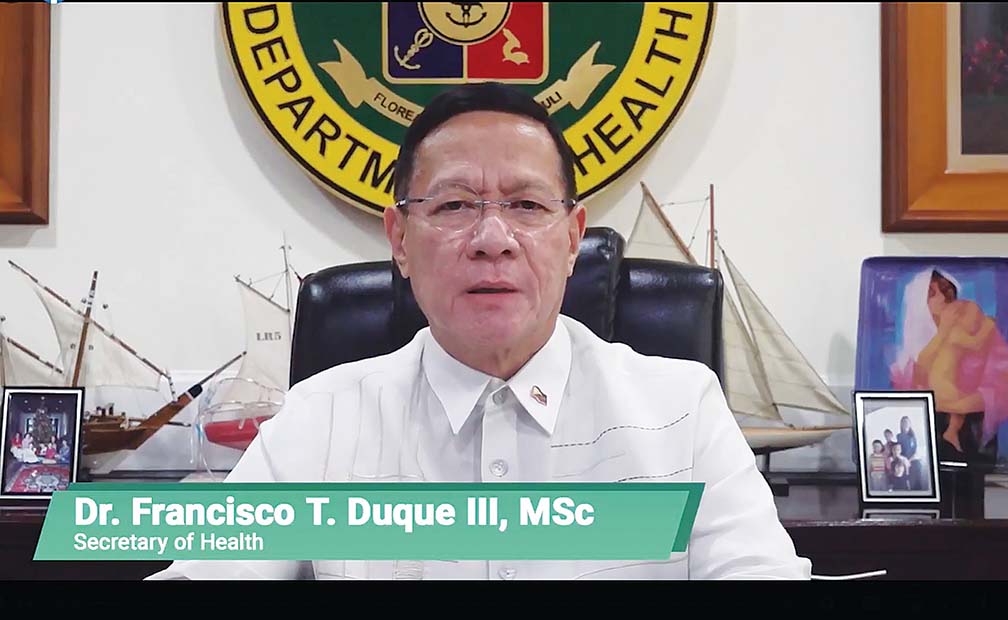 "The DOH will remain steadfast in our commitment to support local government units. We will focus on improving various health settings, including healthy communities through key action areas. A policy framework for healthy community jointly developed by the DOH and the DILG will provide guidance to the LGUs in effectively implementing, monitoring and evaluating health promotion policies and programs in their localities. The DOH has further developed several health promotion playbooks for communities that local implementers can utilize to create healthy people and healthy communities," said Health secretary Francisco Duque III.
FOUR KEY PRINCIPLES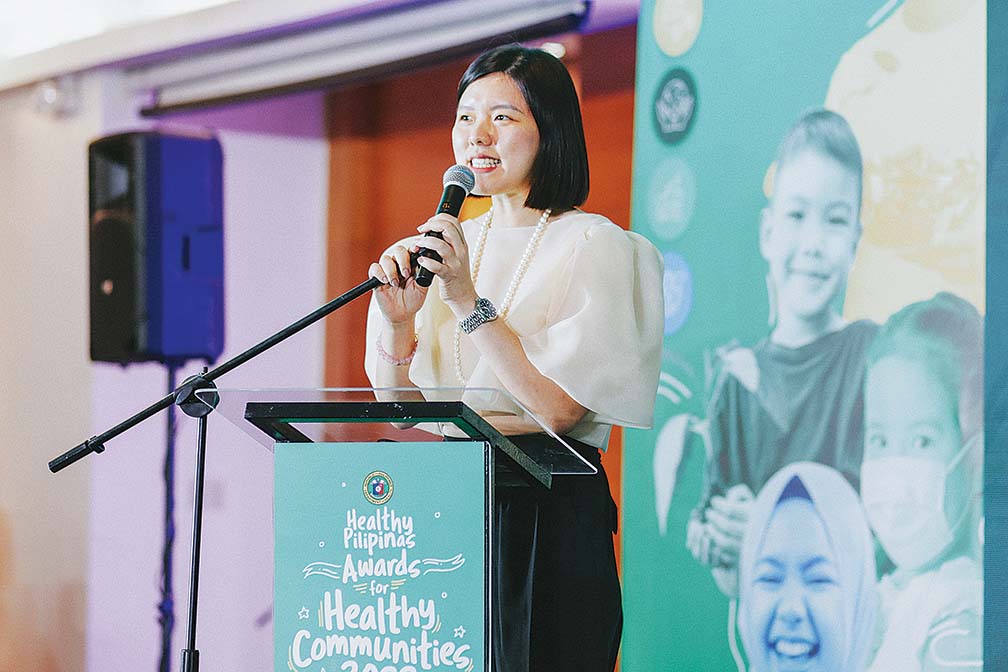 DOH Health Promotions Bureau director Dr. Beverly Ho explained that the promotion and co-creation of healthy communities are guided by four key principles.
"First is equity, wherein we recognize that the vulnerabilities are socially determined through reducing gaps in health access opportunities and outcomes for empowerment. The second principle ensures that all of our actions in co-creating healthy communities must empower individuals and communities so that they can exercise control and take charge of their health. The third principle is a partnership, which means that policies and programs must be developed and implemented through the intersectoral approach. And the fourth principle is actually on community participation, where we expect communities to be involved in the decision-making and problem-solving," she said.
Health undersecretary Maria Rosario Vergeire in her closing message cited that "more than a competition, we want everyone to remember this event as a recognition of the initiatives and activities of LGUs in health promotion. Thank you for the LGUs in your initiatives in our eight priority areas. Many of our kababayans benefited from these programs. Thank you for bringing health to all Filipinos. Through our concerted efforts, achieving a healthy Pilipinas is within reach."
GOOD PRACTICE SHARING
Michelle Lang-Alli, Office of the Health director at the United States Agency for International Development (USAID), commended the DOH and LGUs for their efforts in promoting health and safety during the pandemic and expressed the organization's commitment to supporting government programs at the national and local levels.
"USAID will continue to work with the Philippine Department of Health and other partners to achieve the health promotion framework, strategy, and further universal health. Our decades of work in the Philippines has demonstrated success made possible with your commitment and collaboration toward a common goal toward a healthy Pilipinas," she added.
Teodoro Padilla, executive director of the Pharmaceutical & Healthcare Association of the Philippines (PHAP), shared how the LGUs inspired their organization to strengthen partnerships and provide continuous support to government health programs and campaigns. "We commend the DOH for being in the forefront of our COVID-19 response and other equally crucial health programs. The Healthy Communities Award is one platform which encourages good practice sharing so that we can also emulate and scale up where possible. We are now more determined to partner with the DOH and our local governments to make these health programs sustainable through the PHAPCares Foundation, and ultimately strengthen the health care system."
The Healthy Pilipinas Awards is also in partnership with USAID ReachHealth, USAID BreakthroughAction, USAID RenewHealth, UNICEF, ImagineLaw, AHA Behavioral Design, MentalHealthPH, Pilipinas Shell Foundation, Inc. (PSFI), and RedScope Communications, Inc.