Lemery, Iloilo—Now that BDO Foundation has successfully rehabilitated more than 80 rural health units across the country, public health officials have taken notice. Concerned about the health and well-being of their constituents, they have called on the foundation to sustain its corporate citizenship initiative to reach beneficiaries in more communities. One such community is the fourth-class municipality of Lemery in Iloilo.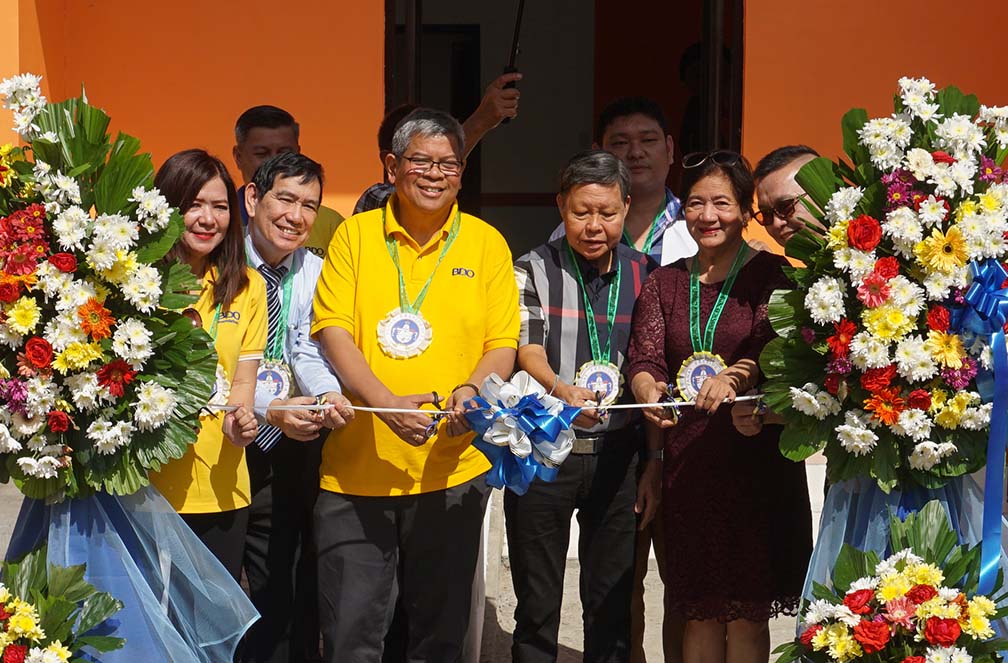 According to Lemery Rural Health Unit municipal health officer Dr. Helen Grace Palmejar, when she visited a neighboring town and saw a health center rehabilitated by the foundation, she was very impressed. "I was amazed by the transformation of the facility," remembered Dr. Palmejar, who immediately wrote BDO Foundation to seek support for their health center in Lemery. "When we learned that our rural health unit was also going to be rehabilitated by BDO Foundation, my staff and I were very happy and excited."

A few months later, the project was completed. "We are grateful to the foundation for this noble endeavor to upgrade our rural health unit, which we consider our second home, as well as our birthing clinic. Thank you for your generosity and compassion to serve the people of Lemery. We are honored and privileged to be a beneficiary of your rehabilitation program," said an emotional Dr. Palmejar, who held back tears as she graciously accepted the newly rehabilitated health facility at the turn over ceremony.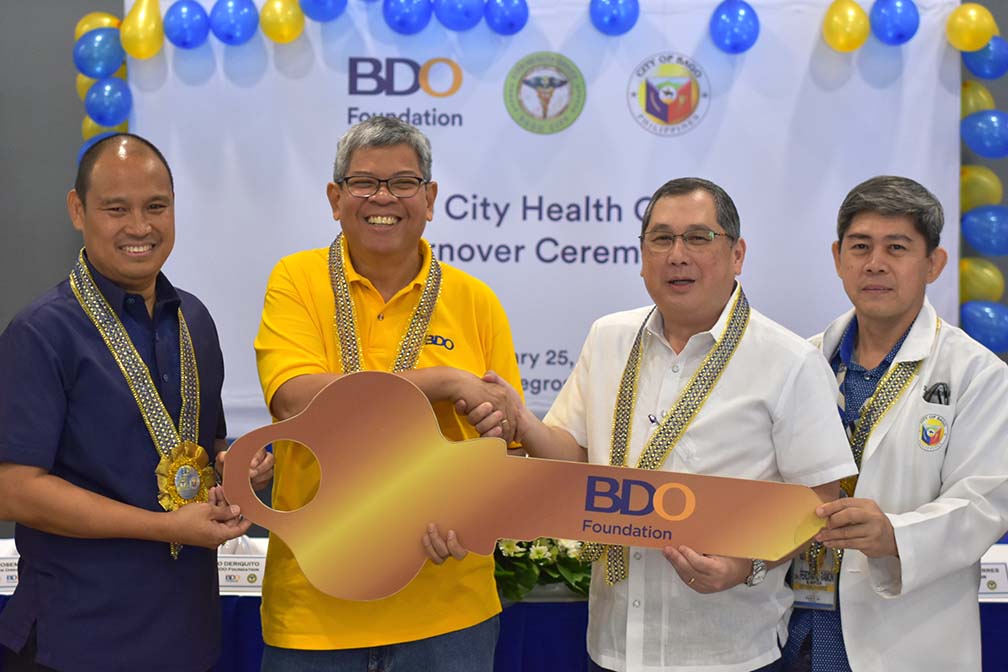 Lemery Rural Health Unit is one of the latest rehabilitated by BDO Foundation as part of on-going efforts to help improve healthcare services in the country in line with the United Nations Sustainable Development Goal no. 3 to ensure healthy lives and promote the well-being of people of all ages. Recently, the corporate social responsibility arm of BDO Unibank also renovated Panay Municipal Health Office in Capiz and Bago City Health Office in Negros Occidental.

BDO Foundation improved the health centers' layout, interior design, facilities, reception and waiting areas, offices, clinics, consultation rooms, treatment rooms, and spaces for health workers and patients. The foundation constructed spaces where children can read books and play as well as waiting lounges for the comfortable use of senior citizens. The rural health units were refurbished to be more mother- and child-friendly. New furniture and fixtures were also installed.
With all these improvements in place, doctors, nurses and midwives are now better equipped to provide primary and maternal health services to more than 254,000 people from 97 barangays.

The newly rehabilitated rural health units in Bago, Lemery and Panay were inaugurated in events led by BDO Foundation president Mario Deriquito and BDO Foundation program director Rose Espinosa together with branch heads of BDO and BDO Network Bank in the three provinces.