The Manila Restaurant Week Yuletide Special has formally opened its doors to the public last Dec. 5, with additional programs for small medium enterprises affected by the pandemic.
Bureau of Permits Director Levi Facundo said that Restaurant Week—now on its second instalment under the city government's support local campaign—will see the participation of about 80 restaurants
Manila City Mayor Francisco 'Isko Moreno' Domagoso commended the efforts of Facundo as he urged fellow public servants to also support businesses affected by the pandemic.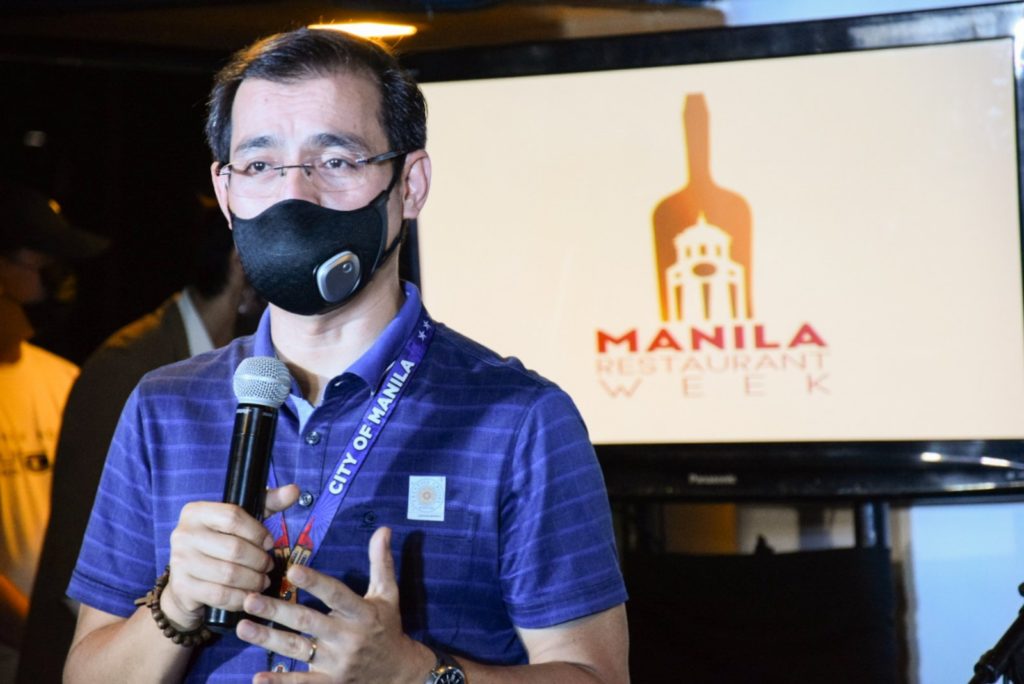 "We will pursue in our own little way with the help of fellow public servants—konsehal, Vice Mayor, department heads, and so on and so forth—to really push for the return of businesses in the City of Manila," Domagoso said
"Tuloy-tuloy lang tayo, onti-onti [We will continue, little by little]. Baby steps, baby wins. We must continue to show light and hope and lift the capital of the country, the City of Manila as a beacon of opportunity and hope that there will be a better place for us," the Mayor added.
The Manila Restaurant Week is a two-week event hosted by the local government intended to support and strengthen local businesses operating in the nation's capital. It started on Dec. 5, and will end on Dec. 20.
Facundo said that Street Food and Sweetness Overload editions will also be launched alongside with the opening of Manila Restaurant Week. About 30 small scale businesses will participate on each edition.
"Our goal is to make them legitimate businesses and give them the opportunity to grow through help coming from other investors," Facundo said.
"The Department of Trade and Industry will train them before the competition and award the winners with a grant or a loan through a bank and a possible space at a mall," he added.
According to Facundo, the Street Food and Sweetness Overload editions will start on Dec. 11 to 13 at the Kartilya ng Katipunan.
Open to the public from 4 p.m. to 11 p.m., its operating hours will coincide with the operating hours of Paskuhan sa Maynila at the Mehan Garden.