The Philippine Postal Corporation (PHLPost) in partnership with the Department of Education (DepEd) and Metrobank Foundation Inc. released "My Teacher, My Hero National Teachers' Month special stamps" to highlight the teachers' incredible feats similar to a superhero.
The "2020 National Teachers' Month Stamp" features the four different animated characters presenting as superheroes, being thanked by their students. The statements "i am good," "i am the star," "i am bright," and "i am brave," amplify our teachers' excellent role in educating the Filipino children, exploring their full potentials for what they would become in the future.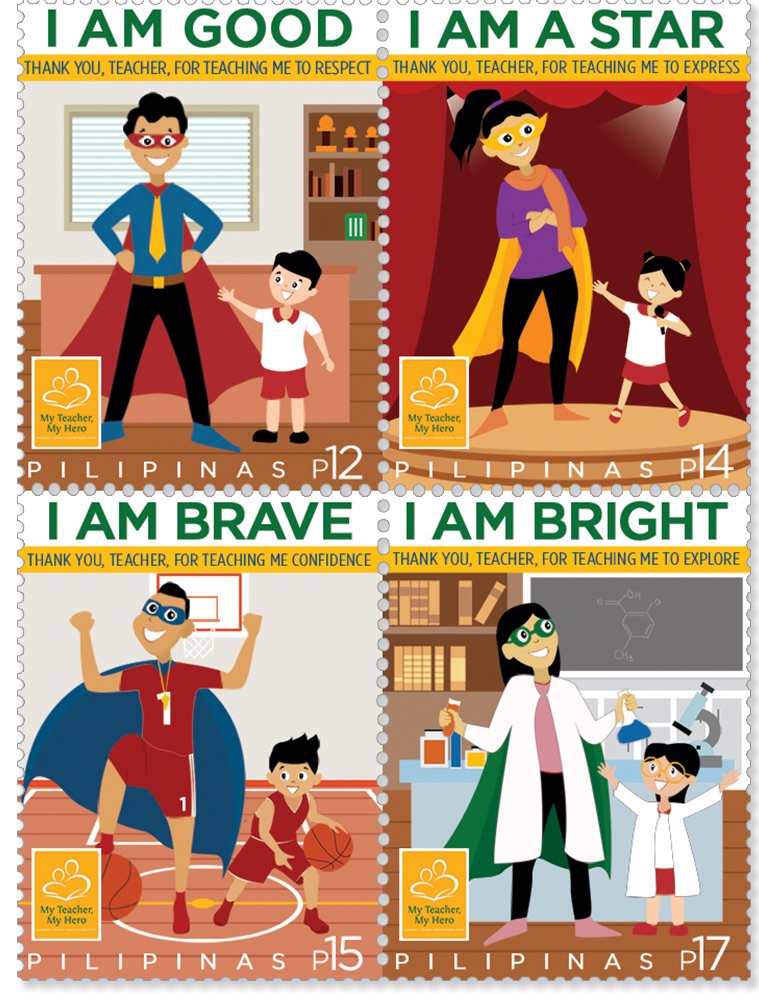 PHLPost said that aside from the technical aspects of learning, teachers also impress upon their students important values that complete their holistic learning experience.
"The coronavirus pandemic has affected many of our face to face activities and brought us into difficult situations, but our teachers have always been at the frontlines, ensuring that students can continue to learn in a safe environment," Postmaster General Joel Otarra said.
PHLPost has printed 20,000 pieces of the four different designs featured in the regular stamps to be sold at P12, P14, P15 and P17 pesos respectively. In-house graphic artist Irma Jane C. Junio designed the stamps.
Aside from unveiling this year's stamp, PHLPost launches its annual "Salamat Po Teacher, Letter Writing Advocacy Program." The purpose of it is to bring back the passion of letter writing among the youth, effectively promote Filipino values and develop young students' skills in composition.
PHLPost has also prioritized the safety of stamp collectors and employees during this difficult time by accepting stamp orders from home and delivered door-to-door through its innovative "Stamp on Wheels". For inquiries, please call 8527-01-08 or 8527-01-32 or follow/like the facebook page https://www.facebook.com/PilipinasPhilately/ for updates.
Stamps and Official First Day Covers of "My Teacher, My Hero – National Teachers' Month 2020" are now available at the Philatelic Counter, Manila Central Post Office, all Mega Manila Post Offices, Area 2, San Fernando, La Union, Postal Area 4, San Pablo, Postal Area 5, Mandaue, Postal Area 6, Iloilo, Postal Area 7, Davao, and Postal Area 8, Cagayan de Oro.