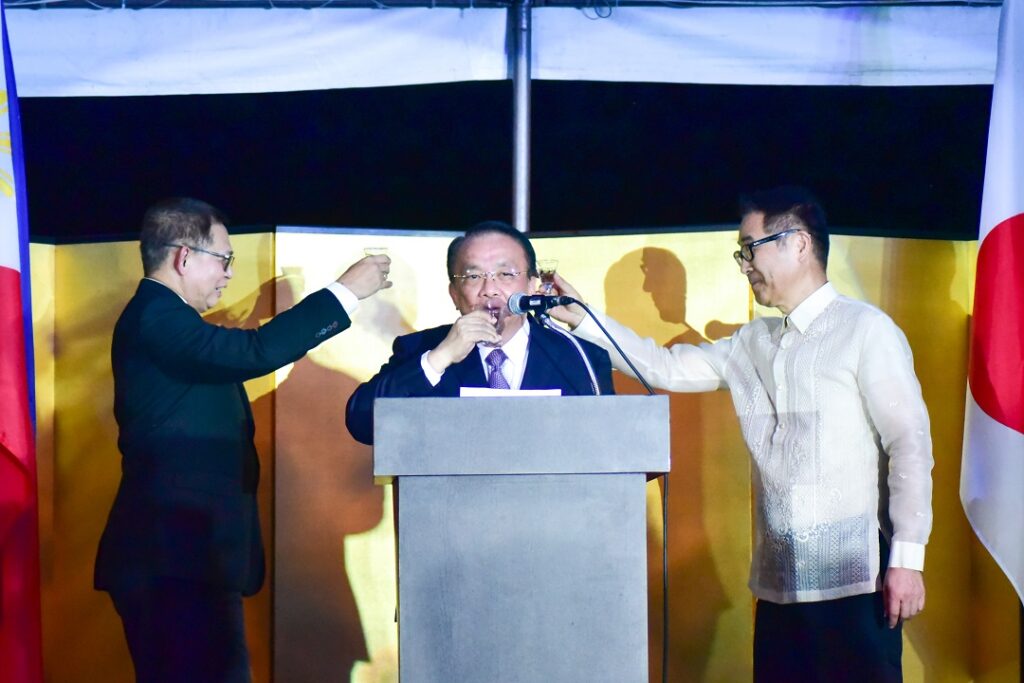 On July 7, 2023, Ambassador KOSHIKAWA Kazuhiko hosted a reception for the 69th Anniversary of the Japan Self-Defense Forces (JSDF) at his residence.
Distinguished officers from the Armed Forces of the Philippines (AFP), government officials, and the diplomatic corps graced the occasion to celebrate the anniversary of the Self-Defense Force.
Department of National Defense (DND) Undersecretary Angelito de Leon delivered a message on behalf of the Secretary of Defense, and Executive Secretary Hon. Lucas Bersamin gave a congratulatory remark.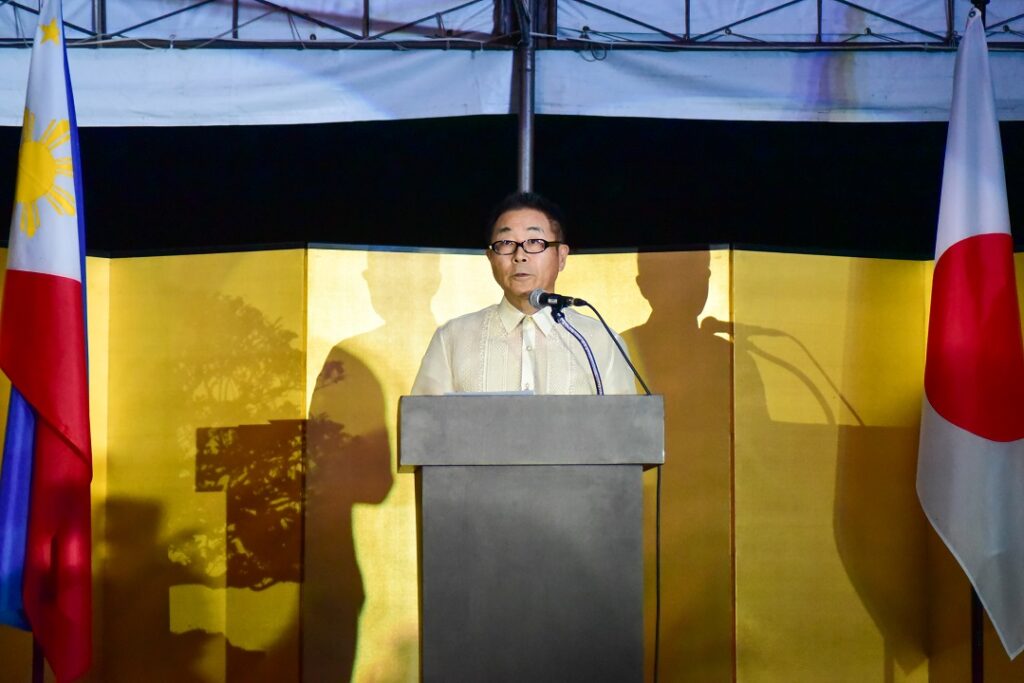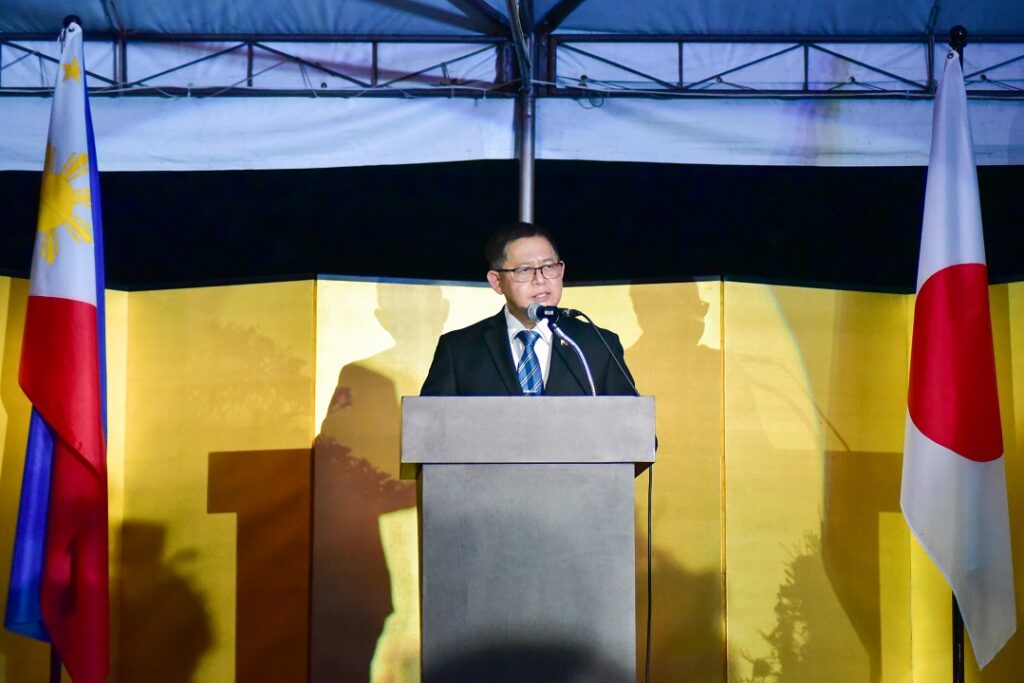 In his welcome remarks, Ambassador Koshikawa expressed his optimism and gratitude for the close and dynamic relationship between Japan and the Philippines today, and he looked back on the many milestones in defense cooperation.
He notes that the cooperation between the two countries has tremendously flourished, especially in the area of defense and security, since President Ferdinand Marcos Jr. took office last year.
Citing the official visit of President Marcos Jr. to Japan in February 2023, Ambassador Koshikawa highlighted in particular that the signing of the "Terms of Reference on Humanitarian Assistance and Disaster Relief activities (HA/DR) of the JSDF in the Philippines" will "broaden existing opportunities to strengthen future Japan-Philippines defense cooperation".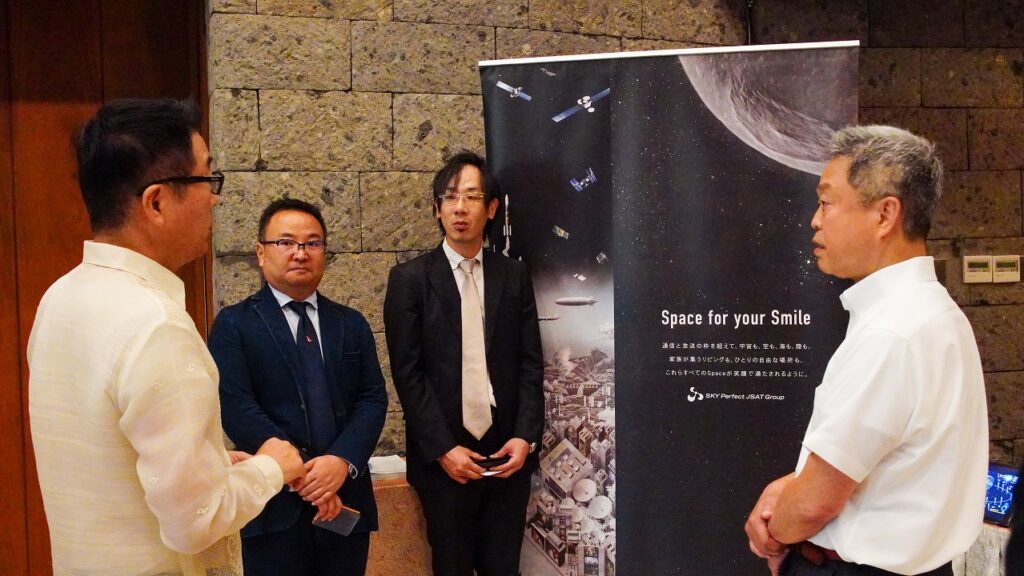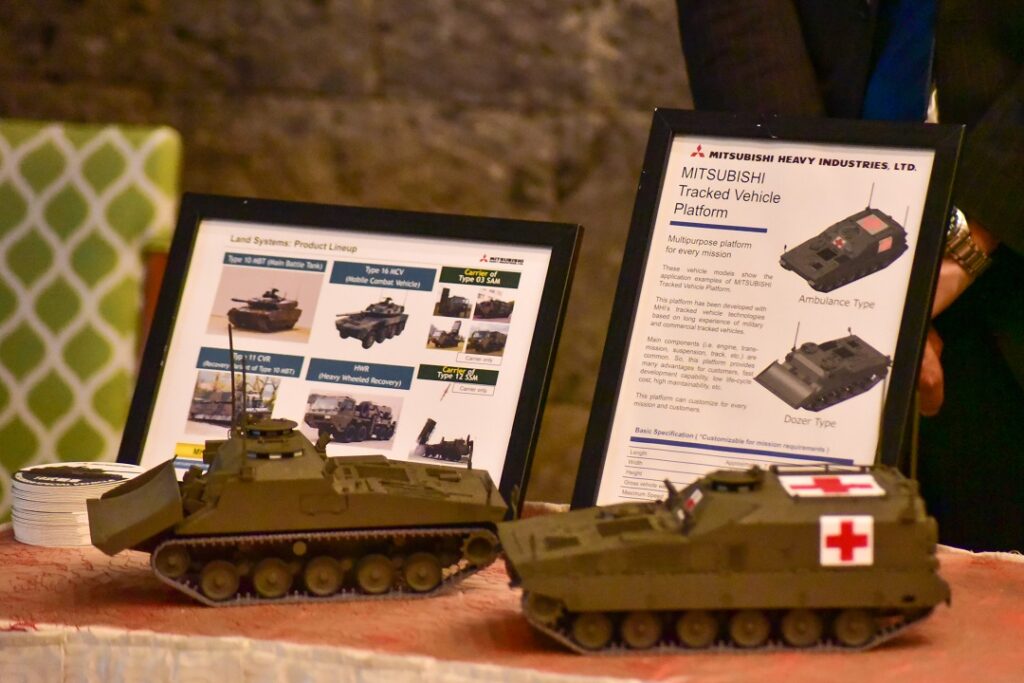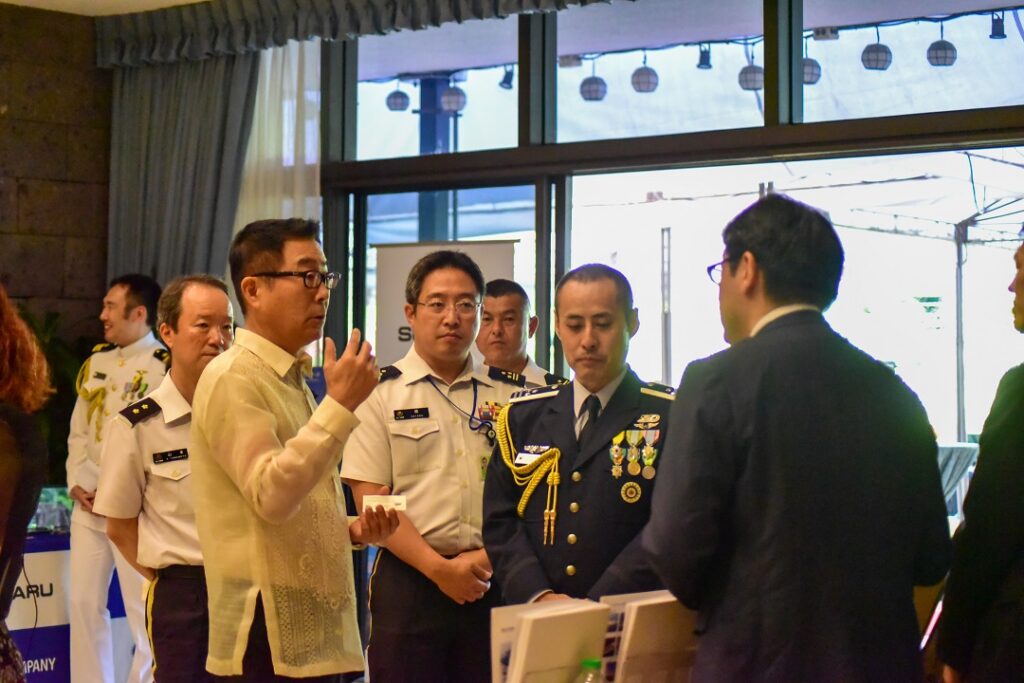 Likewise, he also highlighted the importance of stronger cooperation among like-minded nations in preserving stability and peace in the world.
Citing the 2023 G7 Summit in Hiroshima chaired by Japan, Ambassador Koshikawa reaffirmed the unity of world leaders to take necessary steps to lead the international community towards greater cooperation while deterring unwarranted division and confrontation. 
Ambassador Koshikawa highlighted that Japan has reinforced its commitments to regional peace and stability to achieve a "Free and Open Indo-Pacific" (FOIP).
Emphasizing the importance of close cooperation among like-minded countries bonded by universal values and principles, he reaffirmed the shared commitments of Japan, Philippines and the US to bolstering their maritime cooperation as demonstrated by the first joint trilateral exercise between the three countries' coast guards.
He also noted that the first-ever Japan-Australia-Philippines-US Defense Ministerial Meeting is a welcome development towards maintaining peace and stability in the "West Philippine Sea.  
Ambassador Koshikawa also touched upon the overall bilateral relations between Japan and the Philippines, citing the visit of Senate President Zubiri and his delegation to Japan and reaffirmed Japan-Philippines relations with Prime Minister Kishida under their senatorial capacity, the convening of the second Japan-Philippines "2+2" meeting and the future conclusion of a Japan-Philippines Reciprocal Access Agreement (RAA).
Further, the Ambassador underscored the very close relationship between Japan and the Philippines in a wide range of fields such as diplomacy, economy, and culture, noting that Japan has delivered all of its promised projects to the Philippines.