From tykes to tycoons: Cultivating the business stars of the future
Calling all budding entrepreneurs.
It's time to unleash your entrepreneurial skills and ideas at the upcoming Kiddo-Preneur Fair, taking place from Saturday, Nov. 25, to Sunday, Nov. 26, 2023, at the SM Aura Level 3 Atrium, from 10 AM to 6 PM.
Established in 2011, the Kiddo-preneur initiative is an annual gathering of aspiring business owners aged 5 to 17 to encourage and nurture their entrepreneurial spirit.
The event serves as a dynamic platform for budding entrepreneurs to showcase their innovative ideas and products within a supportive and safe environment. 
"At SM, we believe that fostering the entrepreneurial spirit from an early age is key to shaping future leaders who will drive positive change in our communities. Through the Kiddo-Preneur Fair, we get to do that and so much more by creating a culture where young minds are empowered to dream, create, and innovate," said SM Supermalls' President Steven Tan.
Kids and their parents participating in the Kiddo-preneur Fair can set up booths and sell their products at the bazaar.
Additionally, on Sunday, Nov. 26, 2023, at 2 PM, the event will feature an inspiring talk from Hans Sy, Jr., President of Engineering Design and Development at SM, to motivate young participants to pursue their entrepreneurial dreams.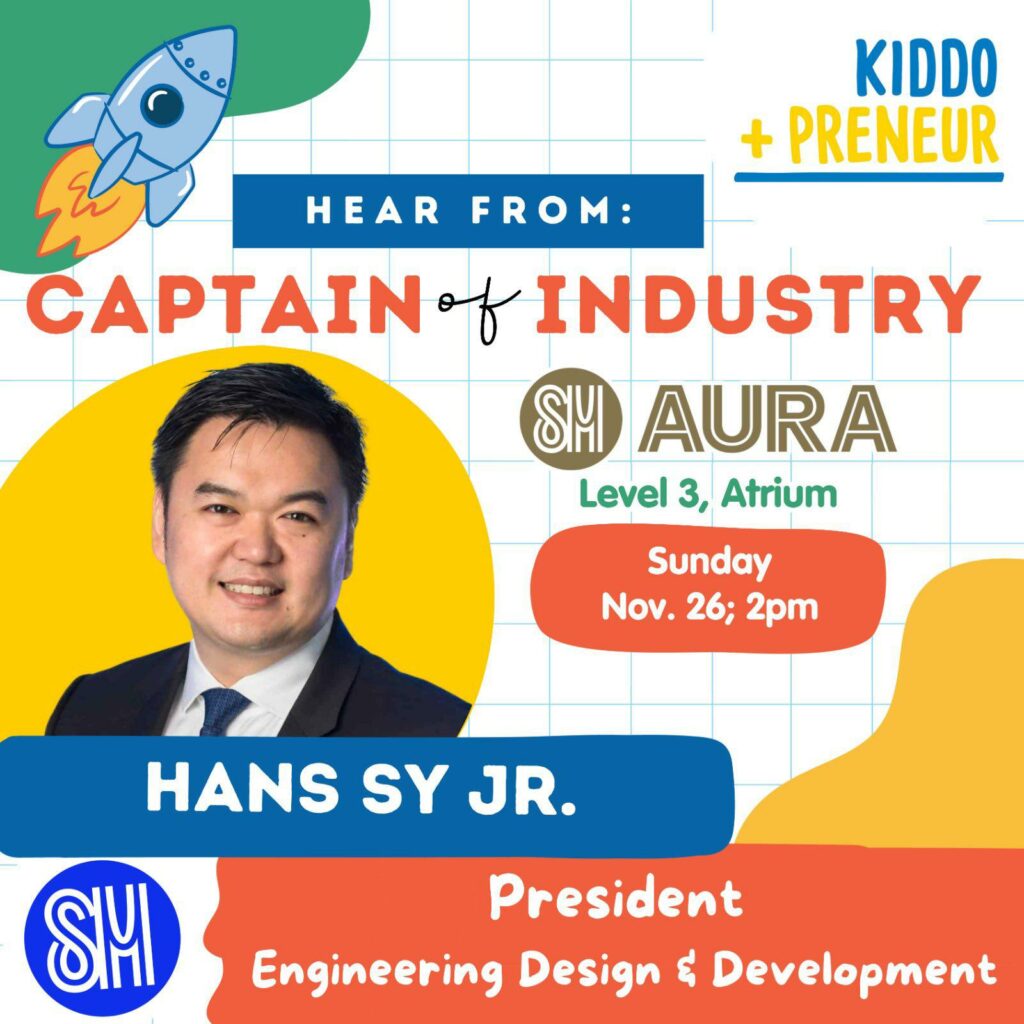 Awards for Best Design, Best Concept, Best Ad, and Best Service will be given to the young entrepreneurs at the end of the bazaar.
So, what are you waiting for?
Sign up now via this link and be an entrepreneur in training at the Kiddo-Preneur Fair at SM.
To know more about Kiddo-preneur and SM Supermalls, visit www.smsupermalls.com or follow @SMSupermalls on social media.